Woops! I looked at Ine's rules for the #pantone2019winterchallenge and realized I should have had some green on my accent nail. I was about to post it with at least an apology, but I realized I still had the design on my nails and I only needed to change one.
So here we are again. Only this time I used both of the greens that were closest to the Pantone shade Eden…
I'm posting Ine's challenge graphic again so you know what color I'm talking about. I really should have stuck with the first color. 😋
Products Used
Base Polishes:

Shinespark Polish's "Link" and Sinful Colors' "Exotic Green"
One lovely nail charm and that's it!/dd>
And here I thought my first version was simple. *snerk*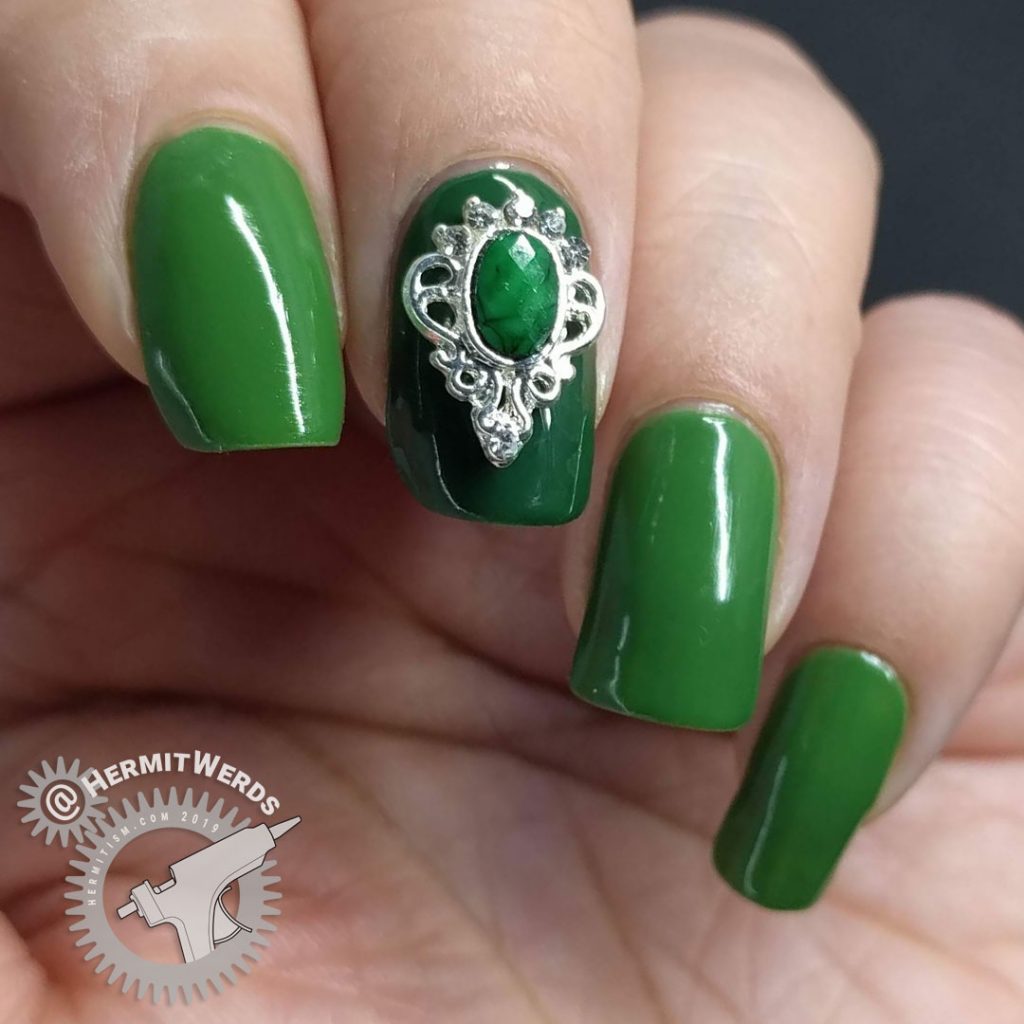 Years ago I painted another nail art that was very simple and also green and what really made it work was an awesome nail charm as well. You might remember the charm from a design I posted earlier this year: The Swan Princess.
And even before that, I used "Exotic Green" in the second design I ever posted to this blog. It really wasn't that long ago, but it sure feels like it. I still love those colors together, even as I want to reach back in time and file my nails into a different shape. 🤣
Well, I'm glad that wasn't too hard to fix. But I've distracted myself enough and I really need to cut my hair now. Don't forget to check out the challenge tag if you love Eden! Until next time, friends!