Just a simple nail art today while I'm getting ready to paint my nails. I turned this one in for #WhenColoursCollide's Green/Black prompt. I am pleased because this means I've used 3/6 of my new magnetic polishes now. I also had a chance to try out one of China Glaze's horseshoe-shaped magnets. Mine has the v-lines, the asterisk, and the diagonal lines. I did not use the v-lines magnet. I think it's easier to hold than the little squares that come in the Magna Nail Made for TV sets, but the right side of the magnet didn't work very well. Sadly, it is not a product I'd recommend. I wished I'd taken a photo before I stamped on top so you could see it better. Oh, well.
To date, I've had the most pleasing results/experience from the wand-type cats eye magnet I received with my Born Pretty magnetic gel polish. I would buy more of those or a really nice indie magnet before looking for one of these.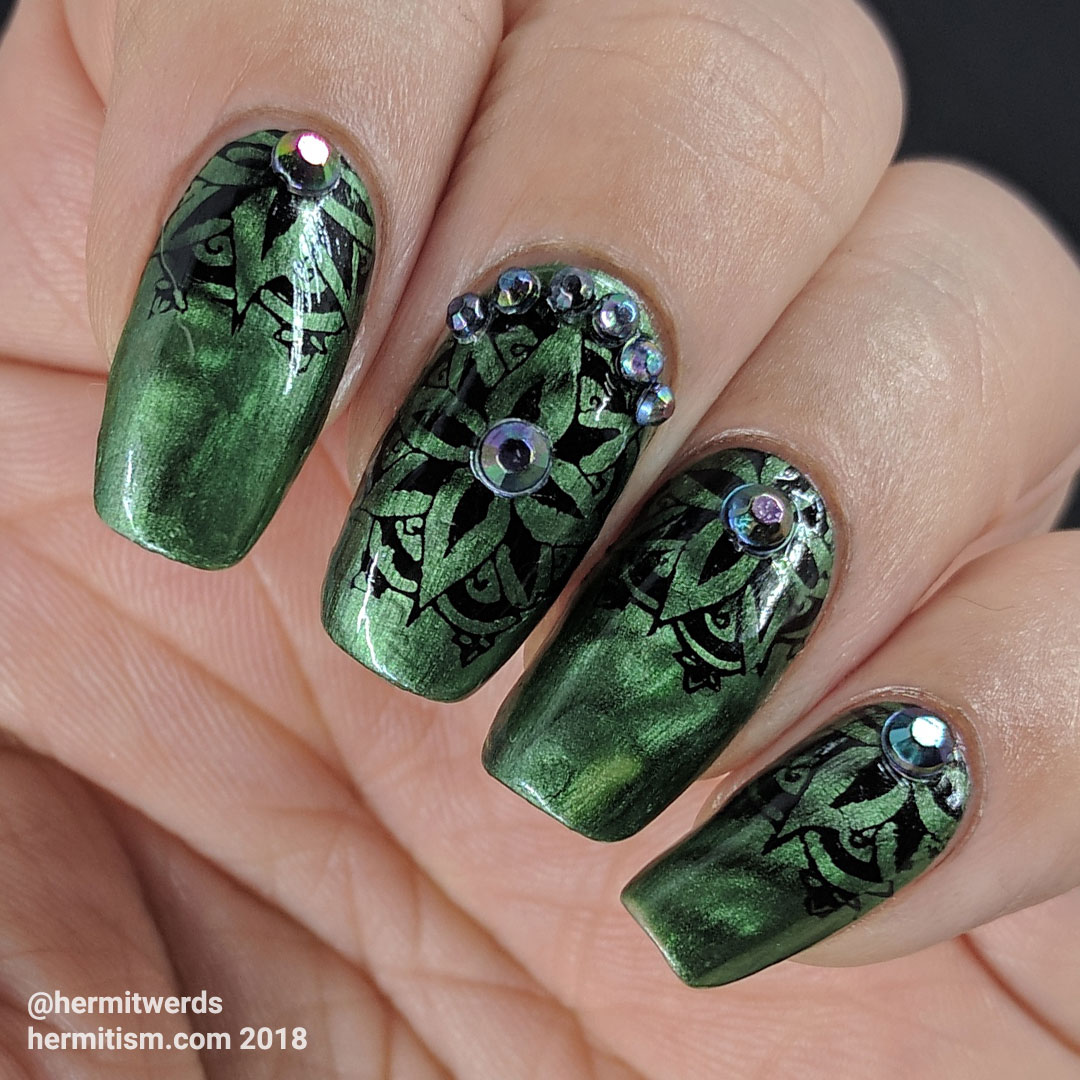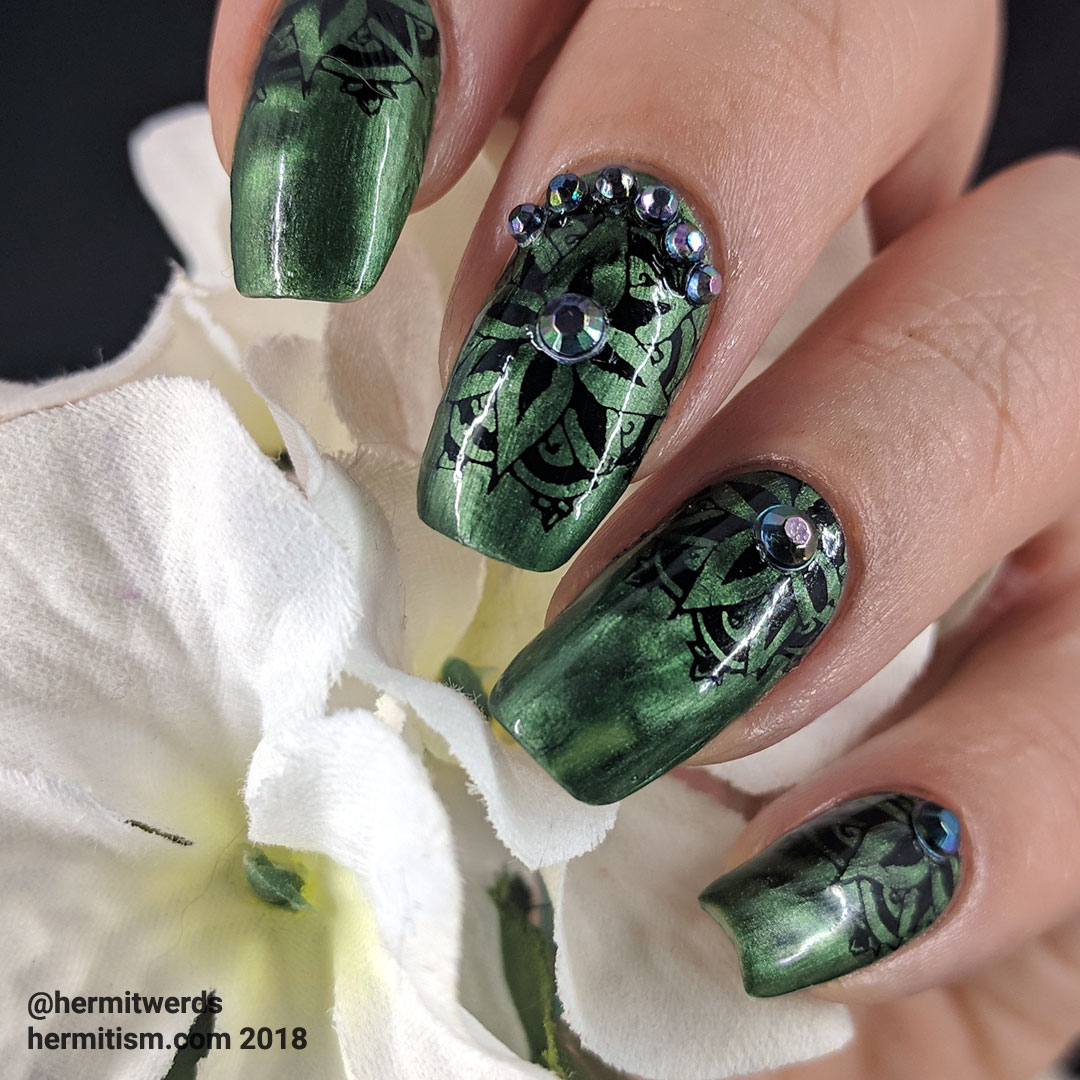 Because I was keeping things simple, I only used one stamping image. For all but my middle finger I stamped them to make a half-moon shape and added rhinestones on top. Easy peasy. If I were feeling in a fancier mood, I would have filled in the flower shape with a light green. The images didn't transfer perfectly partially because it was a cheaper shallowly-etched plate and partially because my hands were really shaky the day I did this.
Check out the group collage! Leonie said this is the biggest for a long time: