It's important to include key words in your title. *cough* Yep…
So this was a wonderful blend of prompts: #AZNailArtChallenge's Indie and both #SummerToxicVanity's, #Beautometry's and #GlamNailChallenge's Mermaid (very common theme for this month). Now I only had to include an indie polish as my base, but I also wanted to bring an indie stamping plate into the mix. Thank goodness I had UberChic's Mermaid Life stamping plate. But where did the crabs come from? Well, everyone's allowed to have a pet, but in this case it's because Beautometry's challenges require that you use a product they are currently selling in their store. I don't have too much overlap with them, so I will probably be relying on my Moyou London stamping plates a lot this month.
Plus if Tamatoa hasn't taught you that giant crabs are awesome, I don't what will.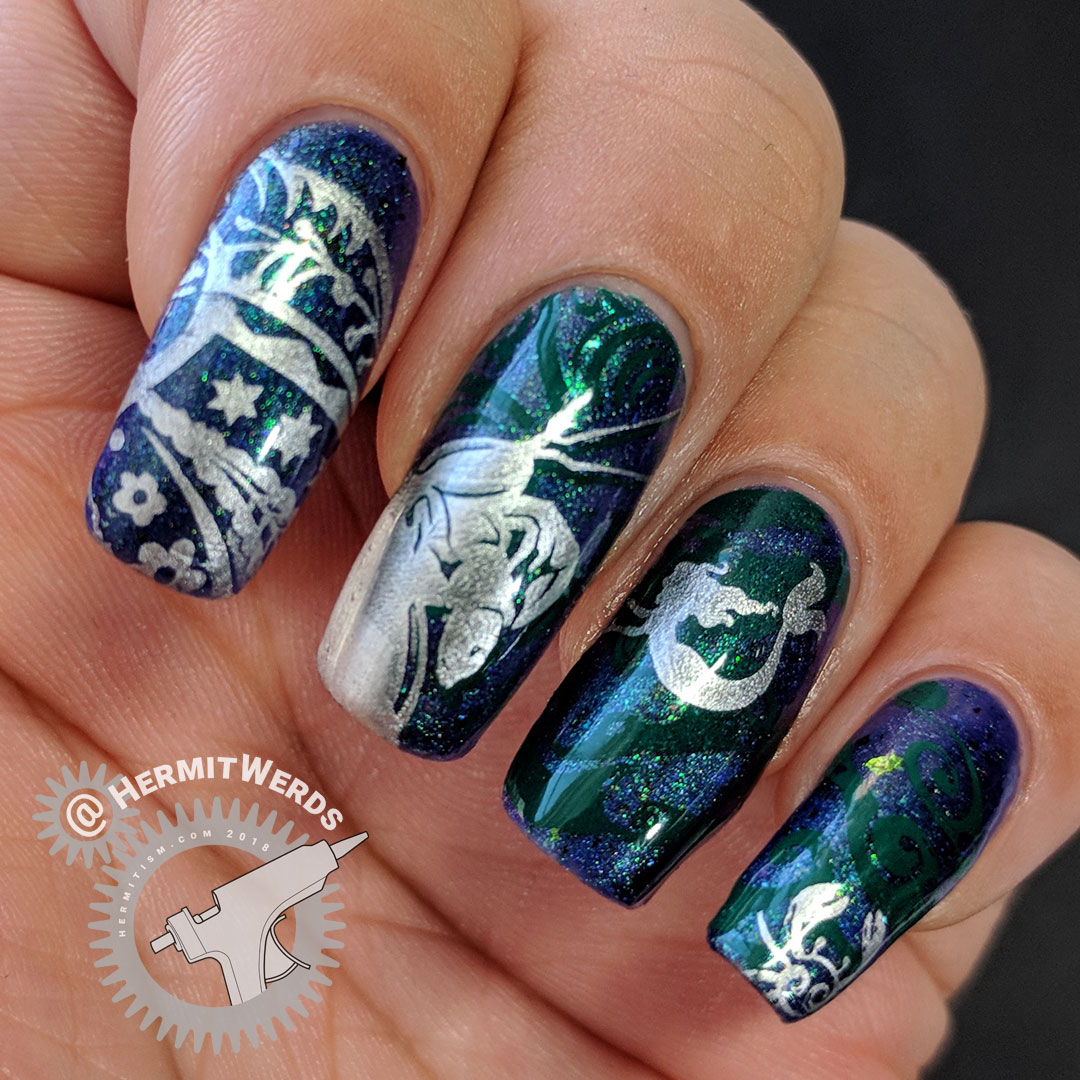 I've been trying to use double stamping more and so far it's really working out for me. I didn't even use it for every stamping image, but I think all the details show just fine. And I painstakingly colored in zero decals for this. Which is good because the nail art I just painted (and you will see on Sunday) was nothing but decals. Woof!
And now…lots of photos. Because Bee's Knees Lacquer's "NaCl" is as super shifty as its sister polish "House on Haunted Chill" and deserves them: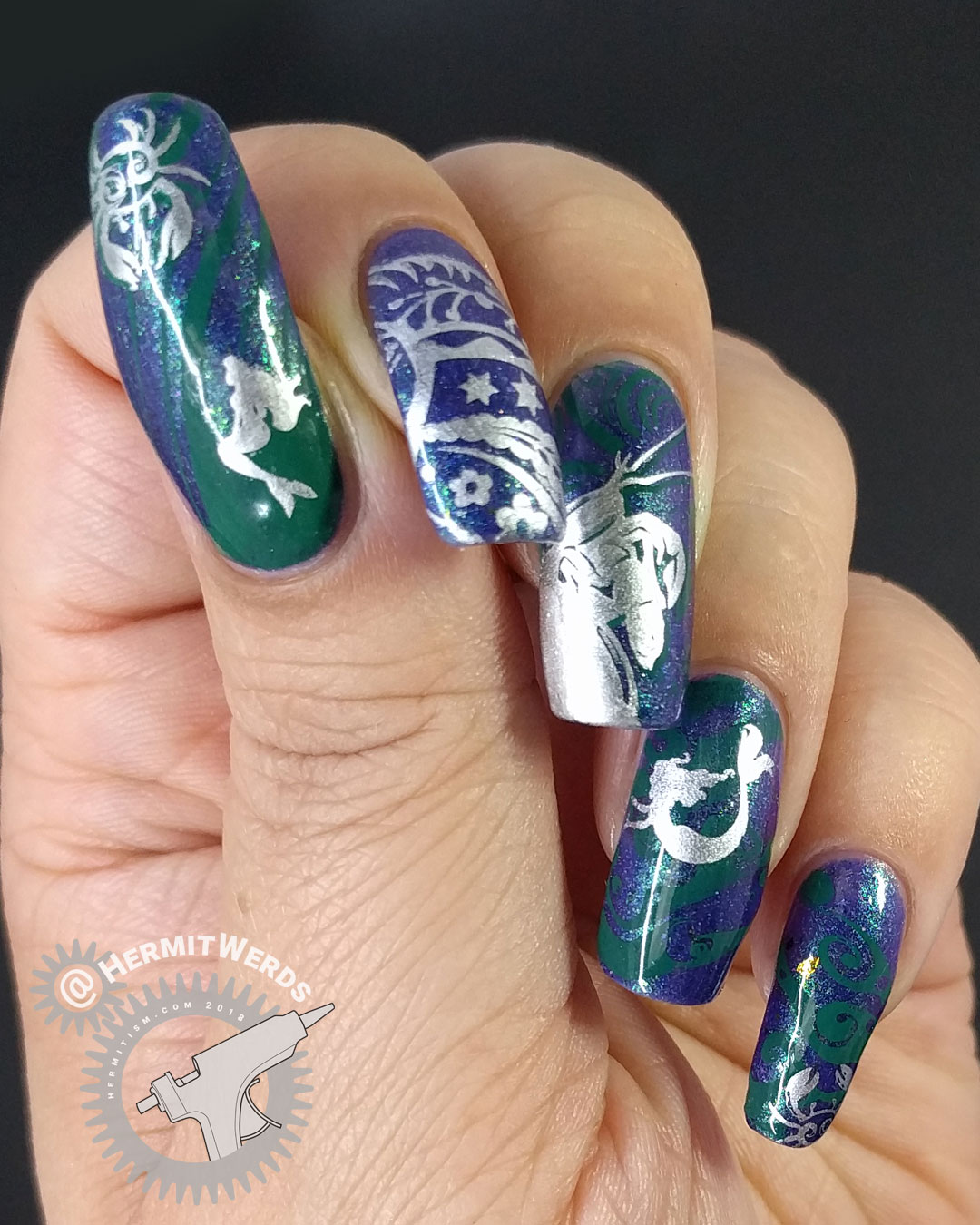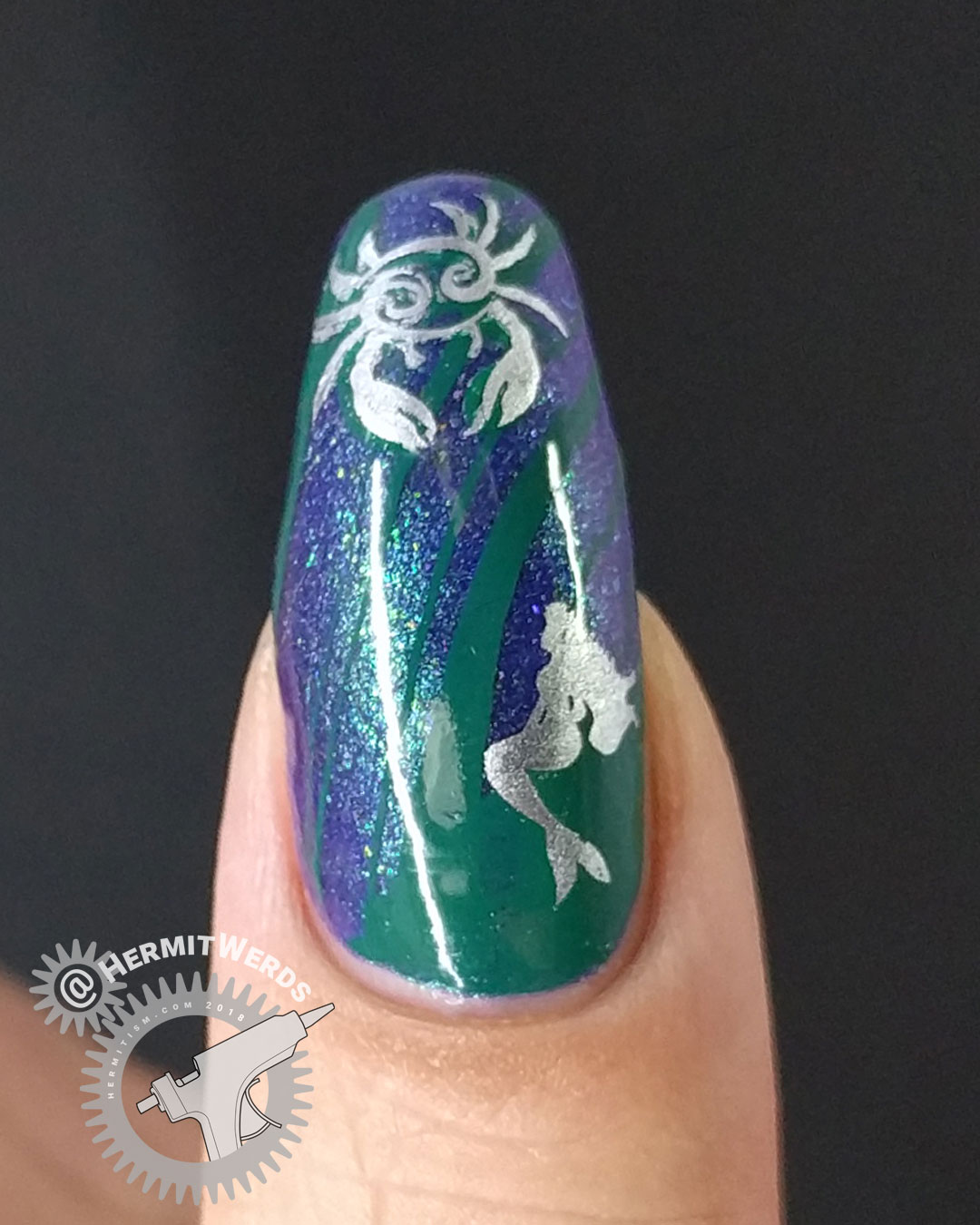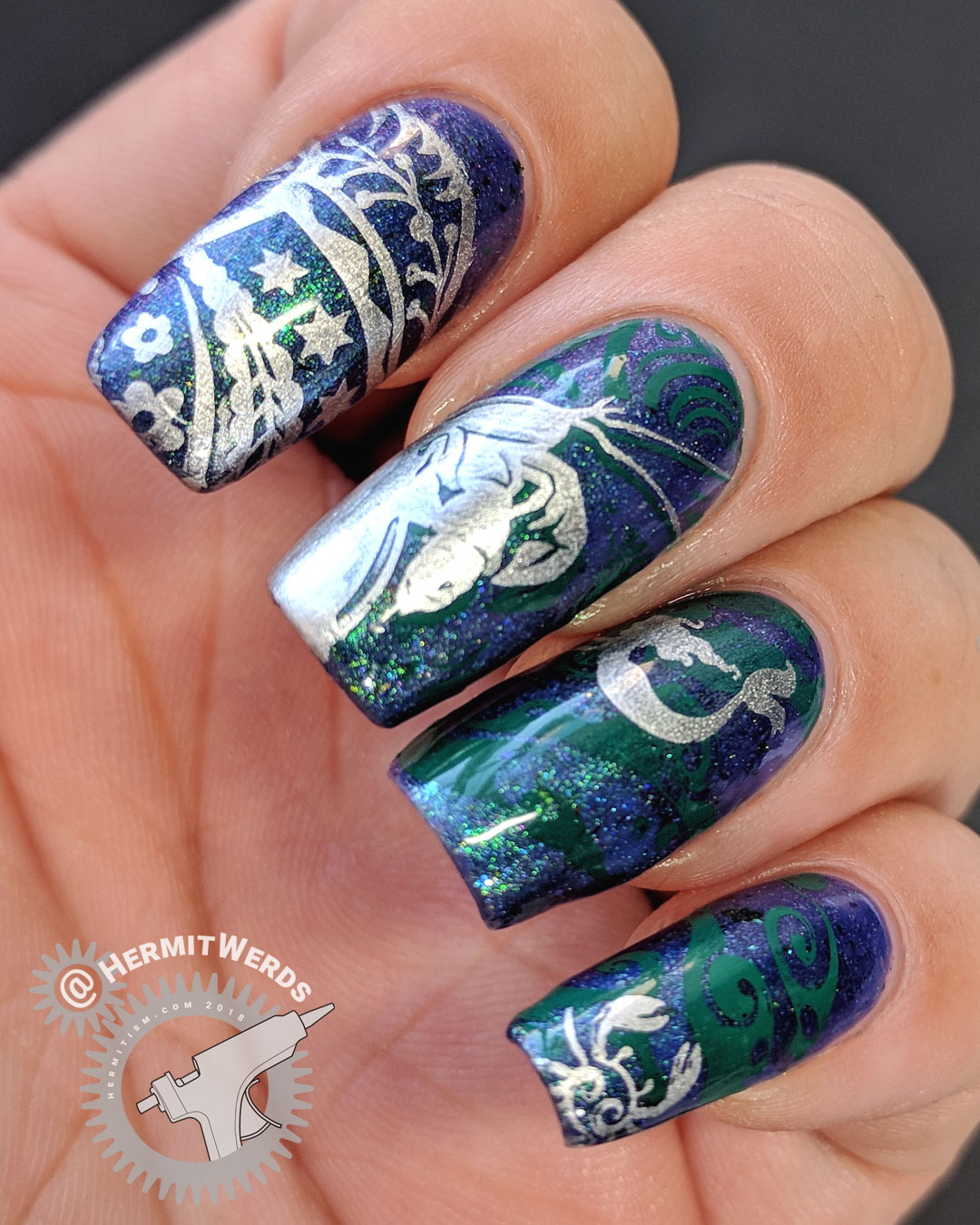 Finally, here's the group collage from #AZNailArtChallenge. I'm almost afraid to see the individual posts because that will lead to coveting polishes. LOL
Also, sorry if I'm inconveniencing you by turning off the ability of an RSS reader to pull the full article on the site. I noticed Feedly wasn't picking up on broken links, etc that I fixed after things posted and that's a different kind of bad. :p