Well, I didn't post these on New Years, but the base polish was on my nails! And, really, that's the problem. Because the indie maker of Bee's Knees Lacquer will tell you that this polish is a nail art community favorite for good reasons and I had a hard time stamping over its prettiness. I'm talking about "House on Haunted Chill" and it is one of those chameleon polishes that will look completely different depending on the lighting and the angle you're viewing your nail at. Seriously, I was lying in bed with the LED lights on overhead and my nails were this kind of turquoise color or they were a multi-chrome purple/blue combo just by tilting my hand 90 degrees. By some miracle you can see both in my photos. I threw a matte topcoat on top for some of the photo-taking because all the glossiness was distracting from the details, but it looks super yummy both ways in the real world.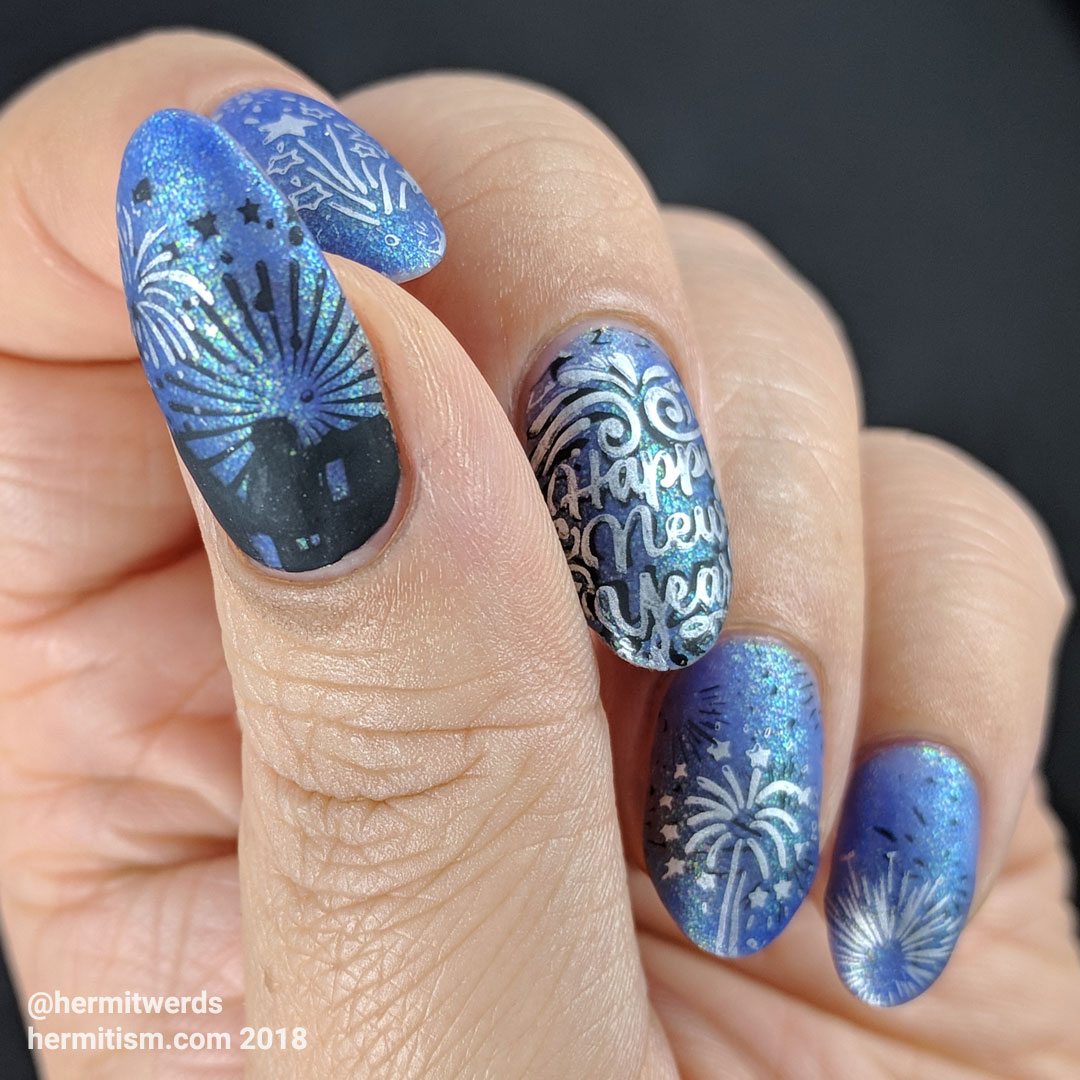 #nailartchallengejan – New Year 2018
#NailChallengeCollaborative – Blue
I probably should have centered the text on my nail better, but I didn't have the energy to re-do it again. At least the stamping came out clear. I was doing some reading and apparently stampers work better in humid environments. How fortunate that I live in a desert. And it's winter. /sigh I am now debating purchasing a humidifier sometime. Not something I ever thought I'd buy for myself. Oh, well. I'm going to stare at this pretty polish some more and not take it off like I should tonight so I can paint something else on my nails. It will be fine. I'll just be late all year. Good start to it all.
(Also I snagged two more Bee's Knees Lacquer polishes even though I still have two I haven't used yet because she had them on sale for one last day and I am weak. So weak…)
(But they had the same finish and I am in love. Love! Okay, one photo of full glossy goodness. Surely you begin to grasp my love now.)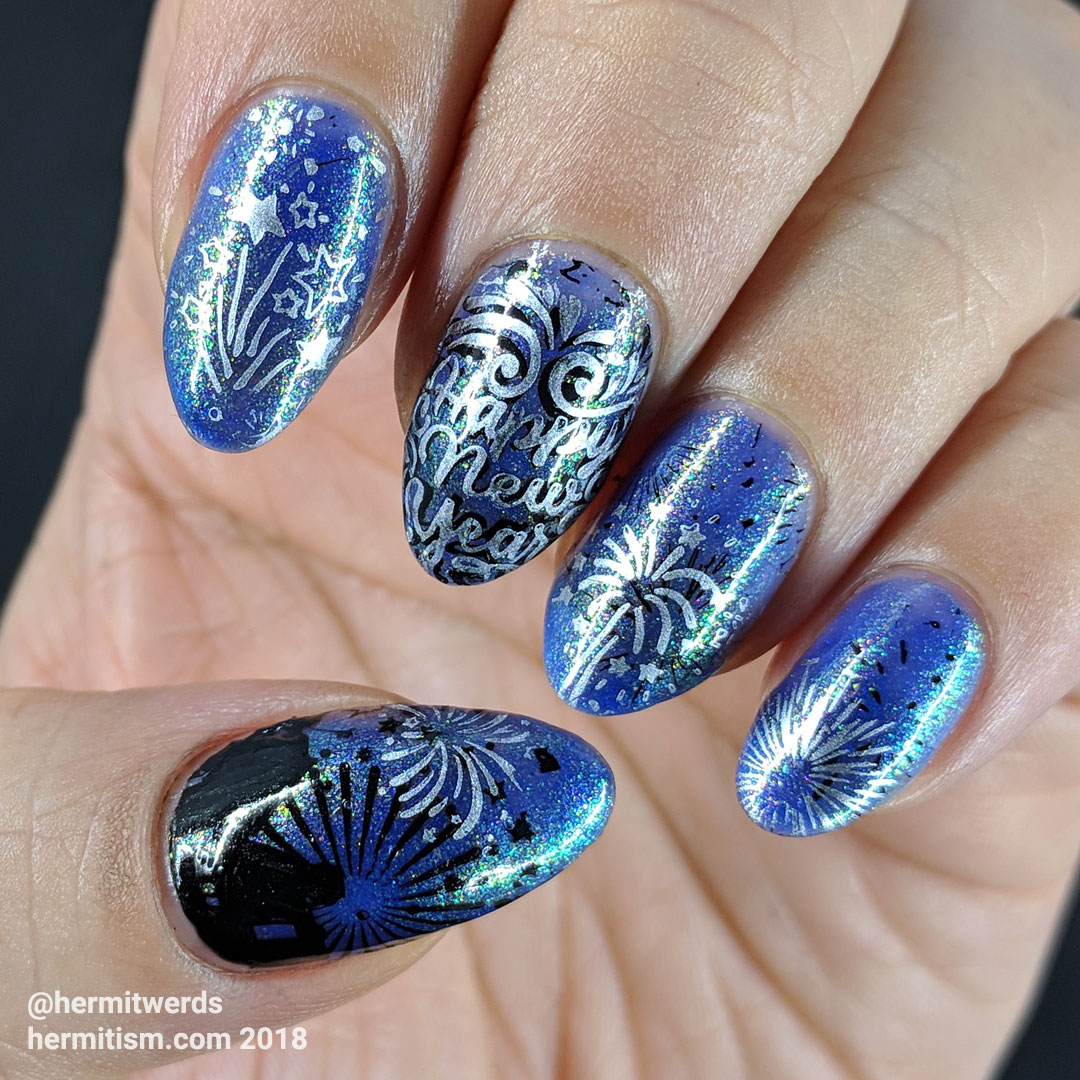 There isn't an inlinkz up for the collaborative yet, but I will add all that when I see it's posted to the FB group.
Edit: Here we go! A month of blues: