One of the great joys of the holiday season is the arrival of peppermint coffee creamers in the grocery store. Such an effortless way to make coffee magical in the morning. I like pumpkin spice coffee just fine, but I love peppermint coffee even more. Yum, yum, yum. So when #TheInspirationChallenge offered up several different images (all winter/Christmas themed, which also fit into
#NailChallengeCollaborative – Winter/Christmas) for the next prompt, I latched onto the one with a cute mug. I haven't been freehand-ing as much lately because I was challenging myself to use what I'd been buying, but I dug out the paints for this one. But I mixed in some stamping too@ The thumbnail and the peppermint water marble are both stamping. I think they all match in style enough that it doesn't look strange, but I probably should have used my red Mundo de Unas instead of a regular polish because it wasn't opaque enough and I had to add some color back in. Here's the image prompt graphic: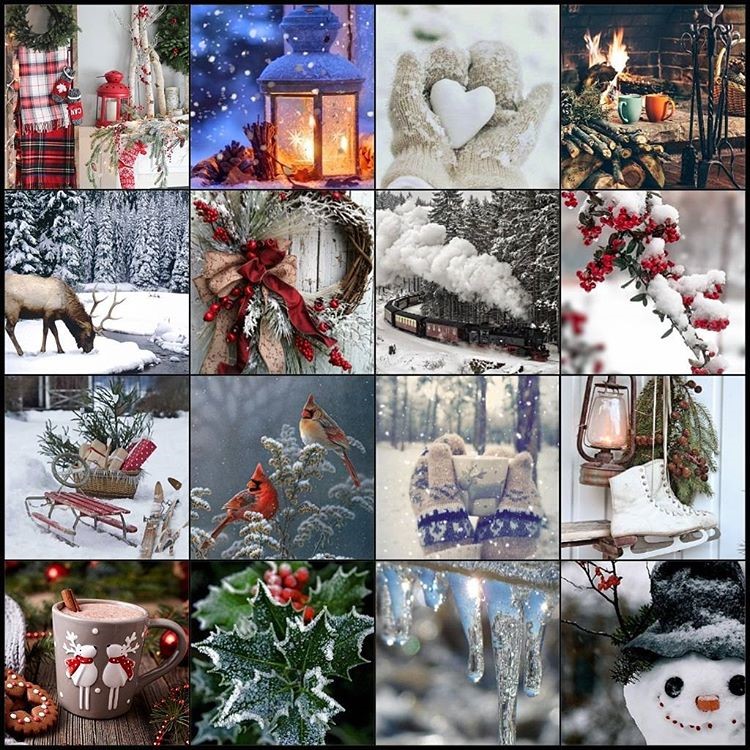 And hopefully you won't feel I deviated too far from the original image's wee reindeer. I really want to start painting more often in the new year. To assist in that, I bought a little container for my false nails so I can pull all the nails I need for each manicure more easily instead of opening each plastic bag holding each different nail size every time. I've also been pre-filing a bunch of them while hanging out with family and during car rides. My cuticles are way more round than the false nails and it looks funny when I don't shape them. See: Kitties Make the Best Presents where I didn't shape the bottom of the false nails. I may also start painting on other things too. We'll see. 😀
I just want to wear these everywhere! Sadly, these false nails are just long enough that I'd probably find them too inconvenient. /siiiigh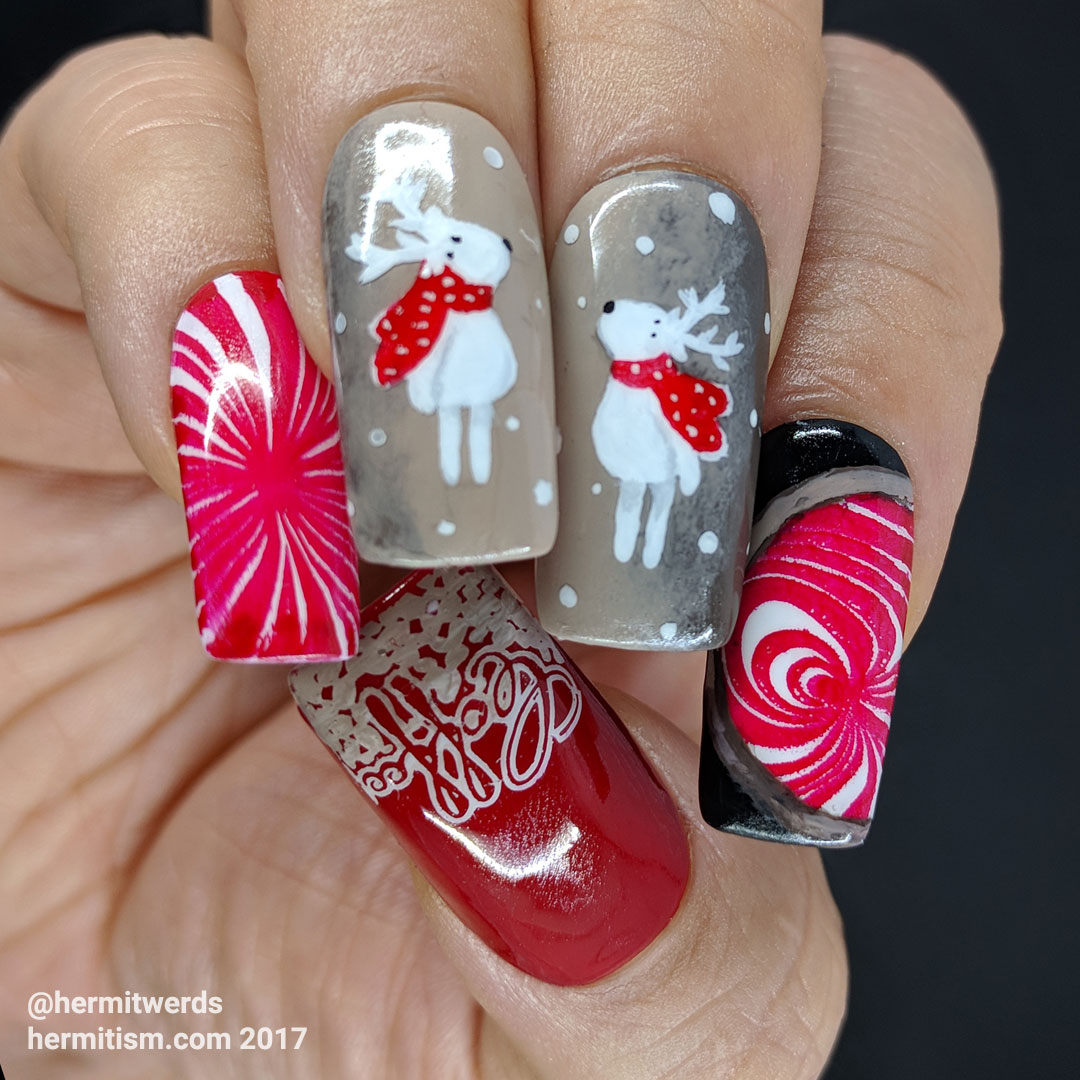 Before we go, let's check out the group collage. So much beautiful nail art!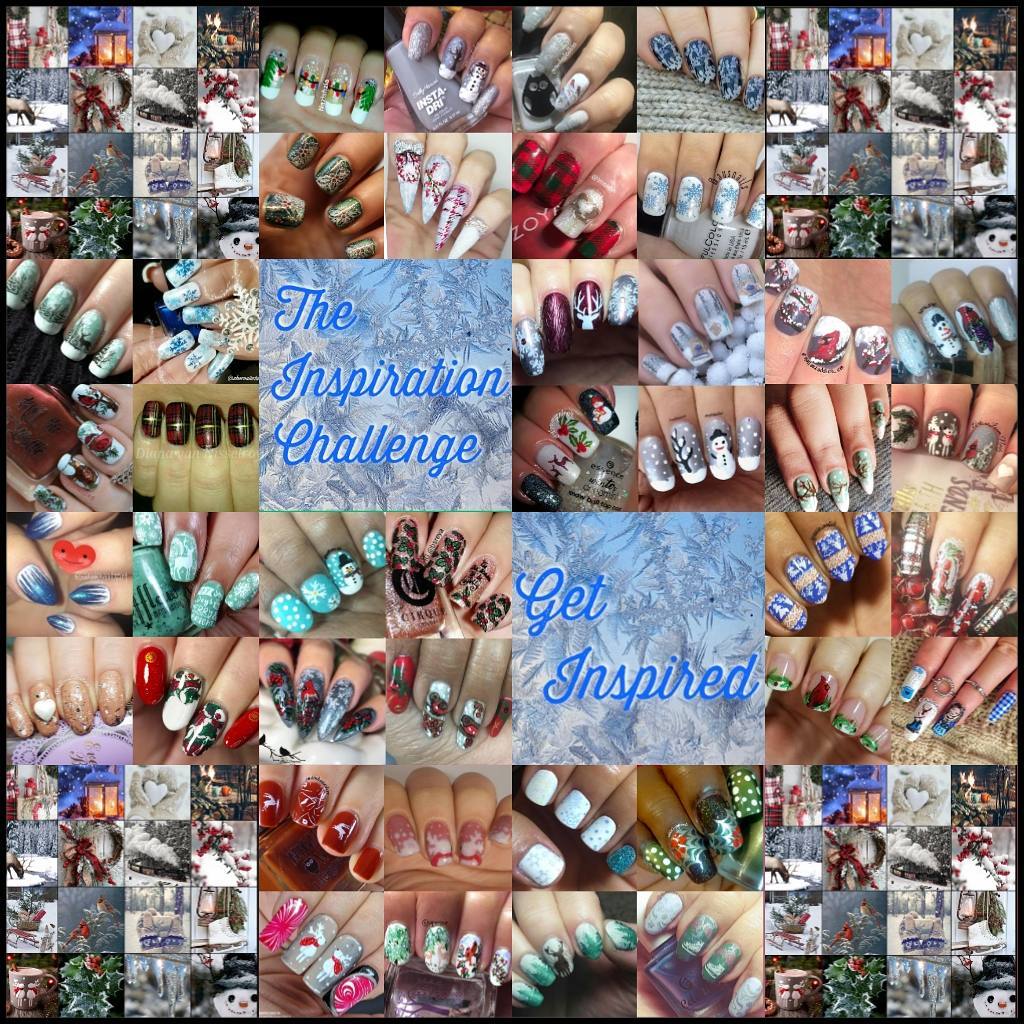 And here are more winter/Christmas manis from the Collaborative: