The wonderful Iva (@lunaaaaaatica) organized a group of ladies to celebrate Elise's (@Osmovaraa) birthday! Elise and I have been friends for over a year now and I especially know this because Iva organized us for a last year's birthday collab. This year we had more direction and we were supposed to recreate one of Elise's designs with a metallic base polish. Naturally, I went for one with a cat…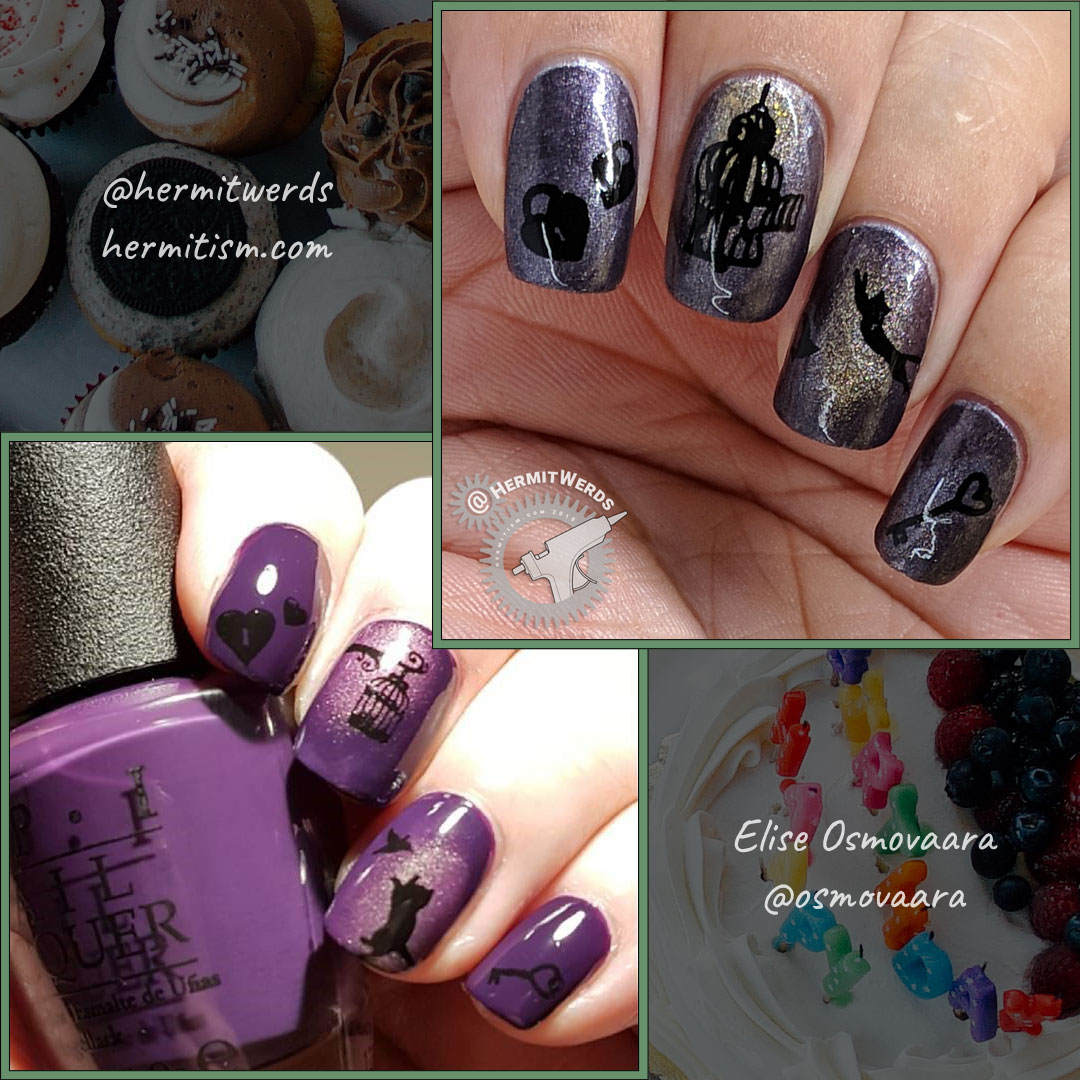 Now I've come to view recreating other lady's nail art differently than I used to. When I first started, I wanted to copy the design as closely as possible. Now…well, I could have made that cage a little smaller, but I think I got the gist of Elise's design, right? Cat, cage, heart lock, heart key… 😉
Okay, okay. I know they're different. Elise's reflects her own playful sweetness and goodness. Mine are cat attempting bird murder nails. In my defense, Elise knows what I'm like and I hope I made her laugh. 🙂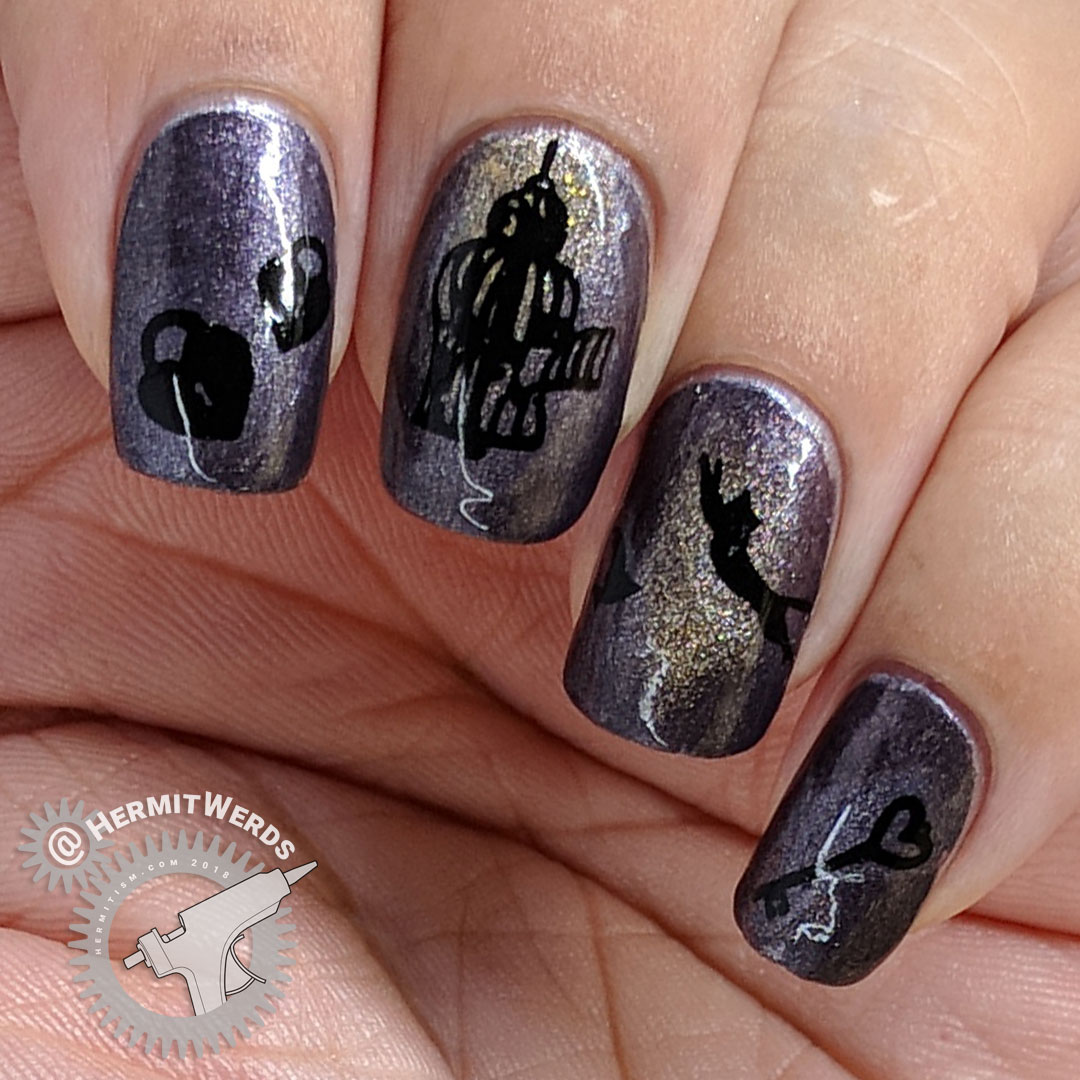 All of Elise's stamping came from a Moyou London Kitty Collection 11 plate. I only own the Moyou London Kitty Collection 15 plate, which is frequently sold out (third time trying to buy it was the charm for me). Now that Elise has drawn my attention to the 11th plate, I'm adding it to my wish list. All those little bird cages are fantastic. I was already eyeing a plate on Aliexpress that had more cages, but this one has a greater variety and I'm much more confident about the quality of Moyou London's stamping plates.
(In case you're curious, here's a link to all the nail art I've done with Kitty Collection 15.)
That was my favorite nail because it's so silly. Really, when I saw the UR Sugar plate with that cat doing a kitten hunting leap, I knew I had to have it and I knew I'd be yoinking the cat out of the full nail stamping image it was in and using it alllll by itself. Self-knowledge. So good. 🙂
Happy birthday, Elise! I hope you are having a wonderful day. And to all my other visitors, check out the group tag to see everyone's recreations or visit Elise herself and see all her brilliant designs that she always pairs up with lovely quotes.