I swear I've done nothing but mess up everything I've painted the past few days, but we'll post what we have to post and today's look is a pretty blue nail art with cute winter bird stamping decals. I went the human way when I talk about winter birds because I chose images of birds dressed up for the cold in scarves and hats. The phrase "I'm so freaking cold" practically stamped itself, poor things. My usual photo didn't work out so you can see I just made do.
Nail art products used
Base Polishes:

Stamping Polish:

Advanced Stamping Polishes:

Stamping Plates:
Items in italics are debuting on the blog for the first time.
Things that worked: "Sonnet" is an excellent dark pink to stamp with. The penguin is cute.
Things that could have been better: One less layer of the base coat might have made this prettier and more icy looking because it would be more transparent. Should have not used orange on the other bird. Especially not that bright of an orange.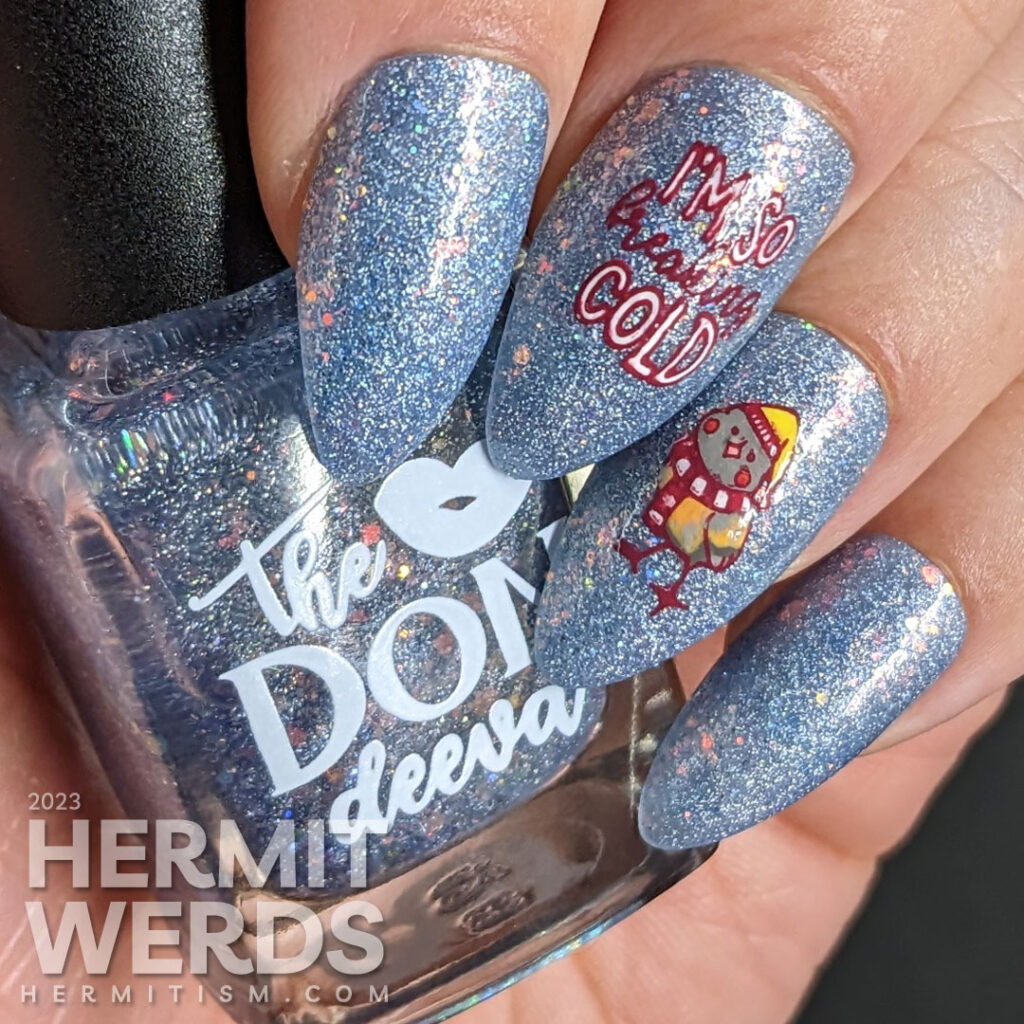 @JustAddNailArt – Snow Birds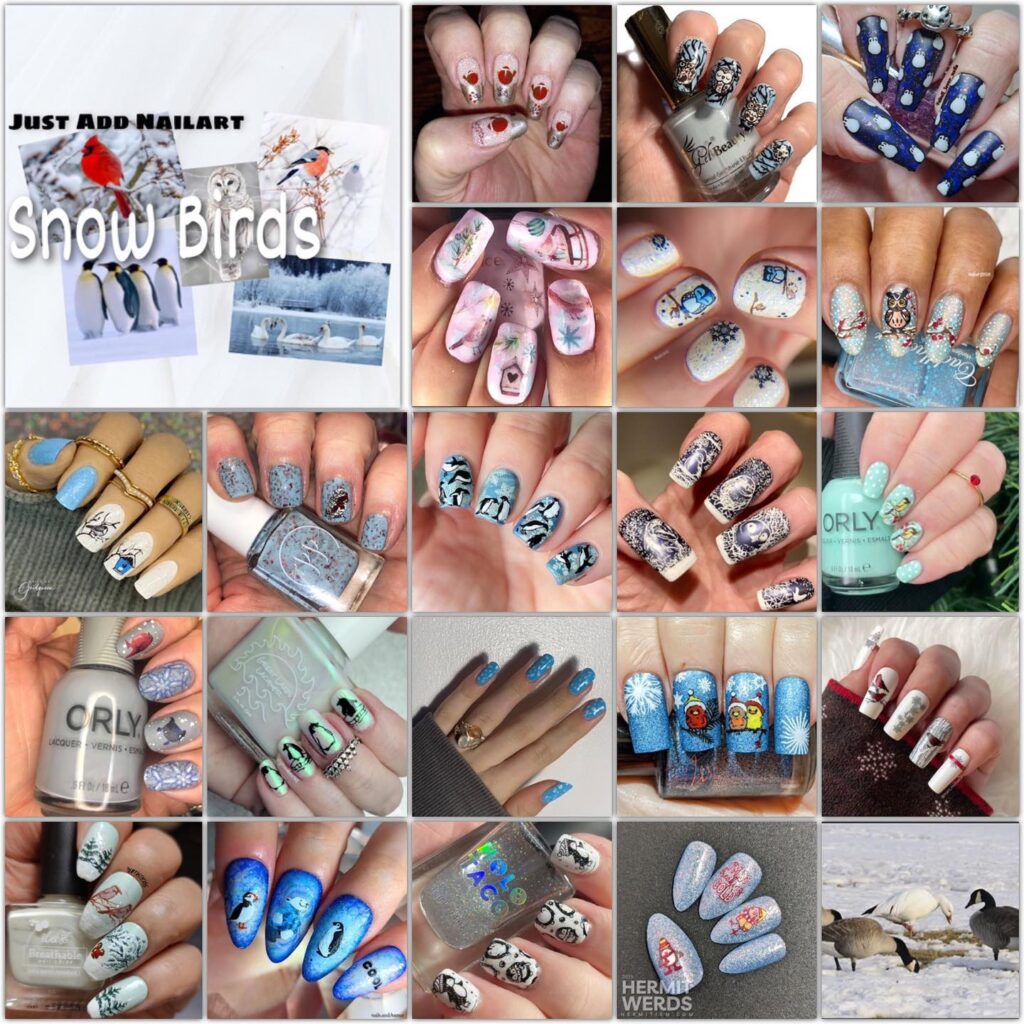 Final bird nail art photos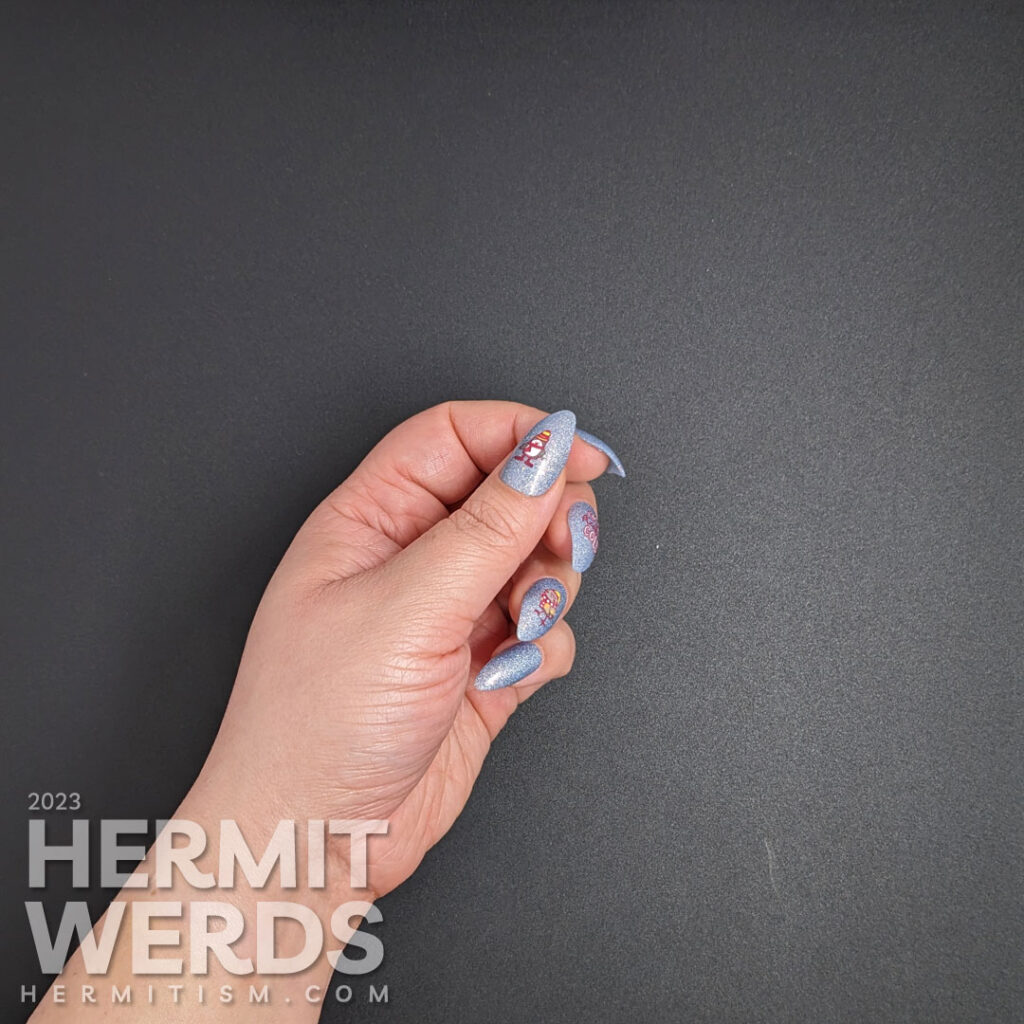 Until next time, friends! 🙋‍♀️