The time of the Gemini is coming to an end so I finally got myself together and took the matte photos I needed to post. This is just one of those looks that works well with matte and glossy so I wanted to share both. Of course this is a continuation of the Zodiac Collection and I do believe this is my best look so far. The mustard and blue shades worked together super well.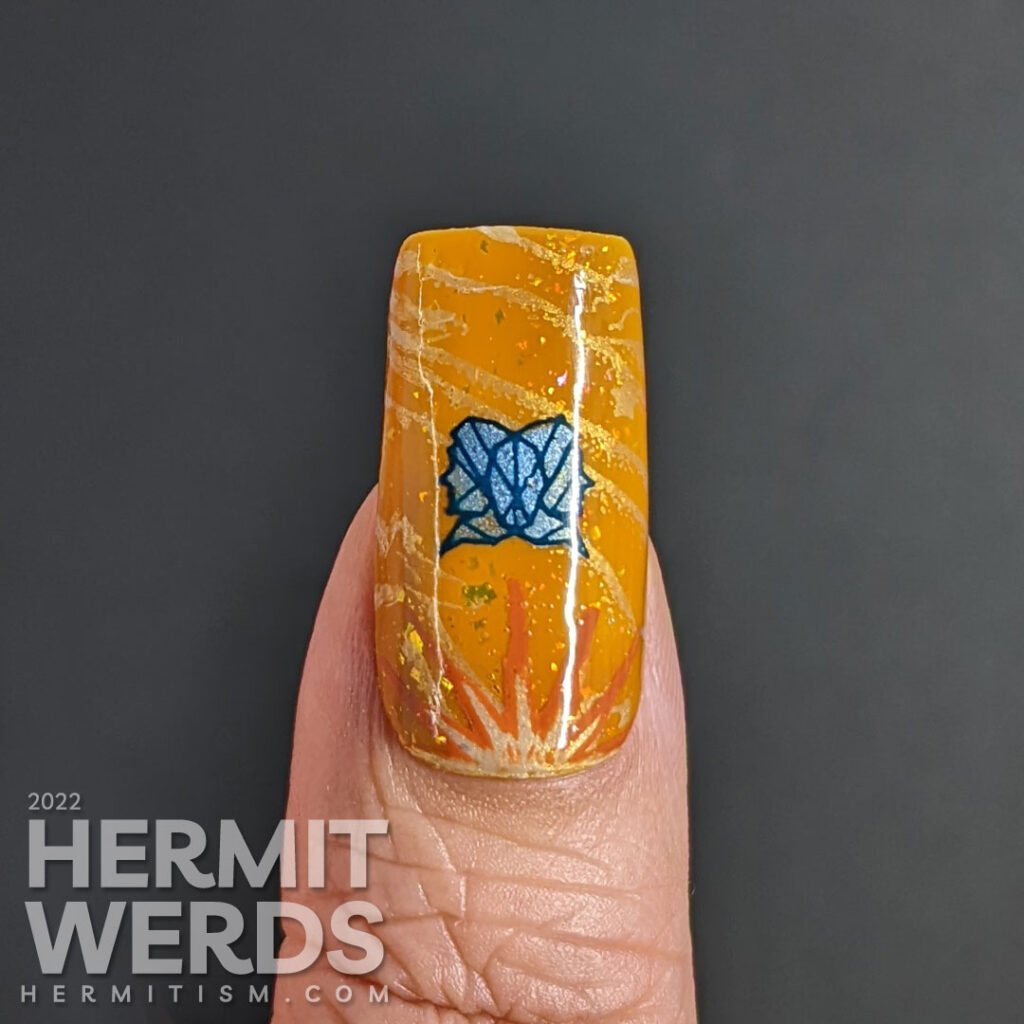 Nail art products used
Base Polishes:

Stamping Polishes:

Advanced Stamping Polishes:

Stamping Plates:
Items in italics are debuting on the blog for the first time.
As my swatch photo shows, I tested several combinations of yellow-brown with a flakie topper before I decided on the one I liked the best. The base polish wasn't particularly warm, but the topper was tinted and the combination just feels utterly cozy to me. Combined with a green-leaning blue the whole look could do nothing but pop.
The real struggle was with the design on the thumb. I looked at all the flower patterns in my stamping plate collection to find a match to the flowers in the girls' hair, but nothing satisfied. Finally, I realized I needed to head out to space. Since Gemini is associated with Mercury and Mercury is the planet closest to the sun, I found a cool sun image and added another Gemini stamping decal to represent the planet. Thumb sorted! 😅
#LizMosZodiacCollab – Gemini
Final Gemini photos
What we have here is a total failure to pick an appropriate background color for my just-falsies photo. The camera made up colors to survive and I adjusted to make the nail polish colors as close to right as I could in a short amount of time. It looked really nice in real life! 😬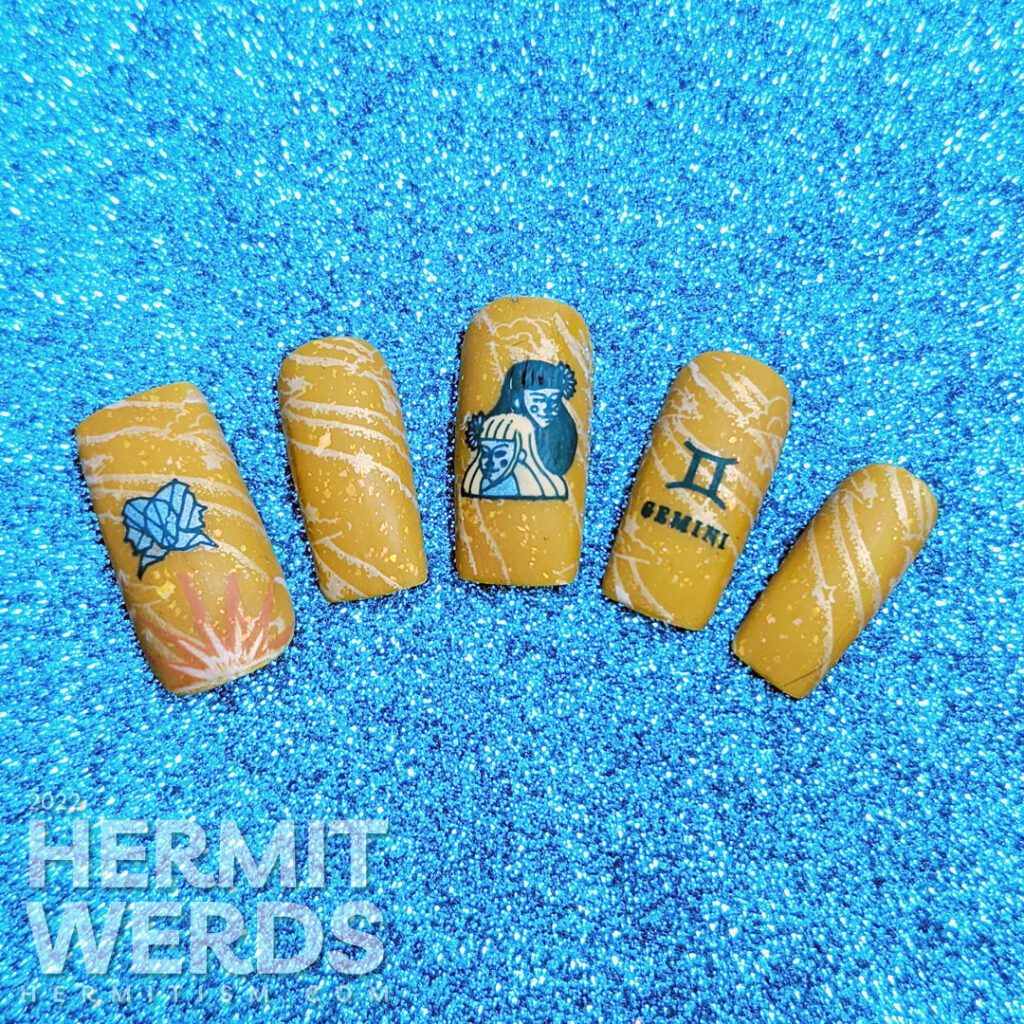 All the Gemini twins. 😉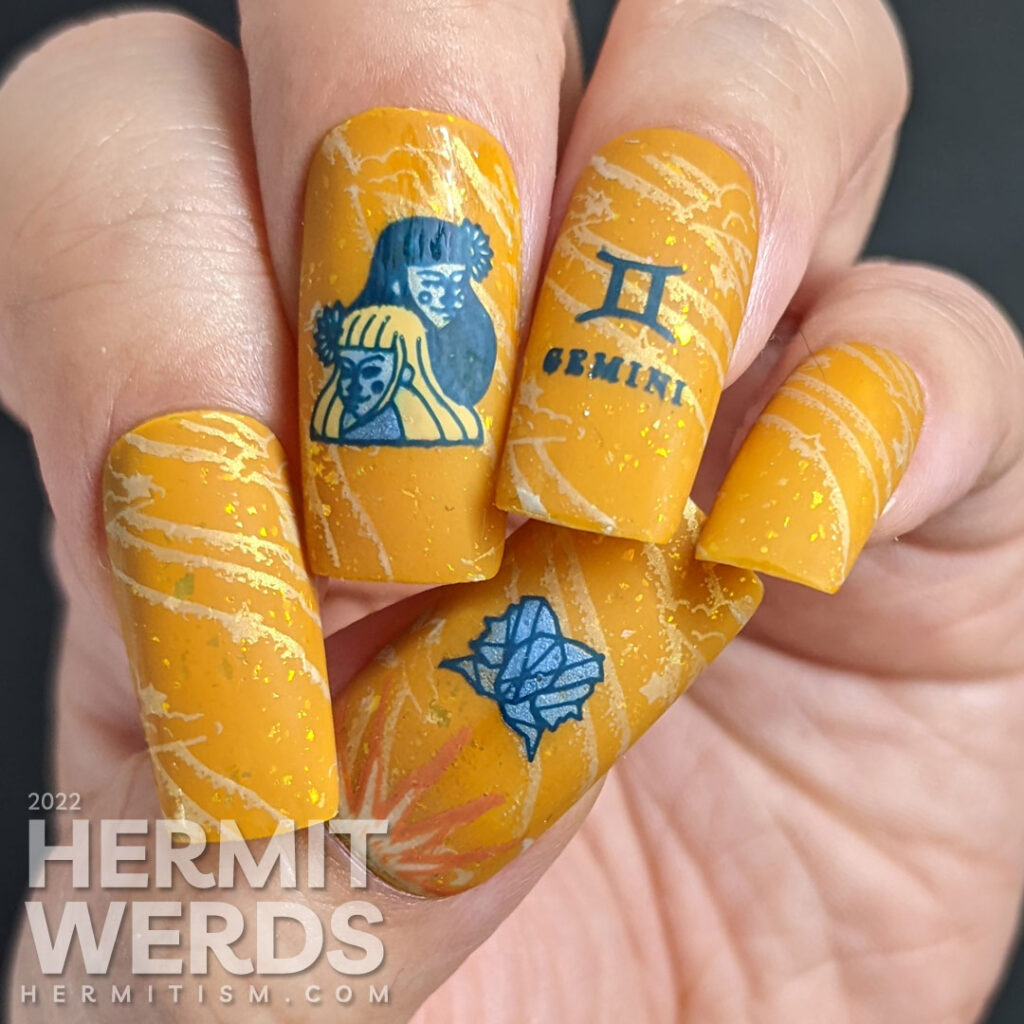 Until next time, friends! I hope you had(have) a wonderful birthday if you're a Gemini! 🙋‍♀️
---
Here's the complete set of the (western) zodiac. Click the photos for more information on the design.