Happy Valentine's Day! While I much prefer the sales on China's Singles Day, the nail art for this holiday is much prettier. Today I decided to highlight other kinds of love by featuring kittens and string/yarn instead. Possibly it's also because beyond adding hearts to things, I rarely highlight romantic love in my nail art. Hollywood and tv shows already do that plenty and while I may be guilty for yelling "I ship it" at whatever I'm watching, I'm usually (mostly) joking. 😂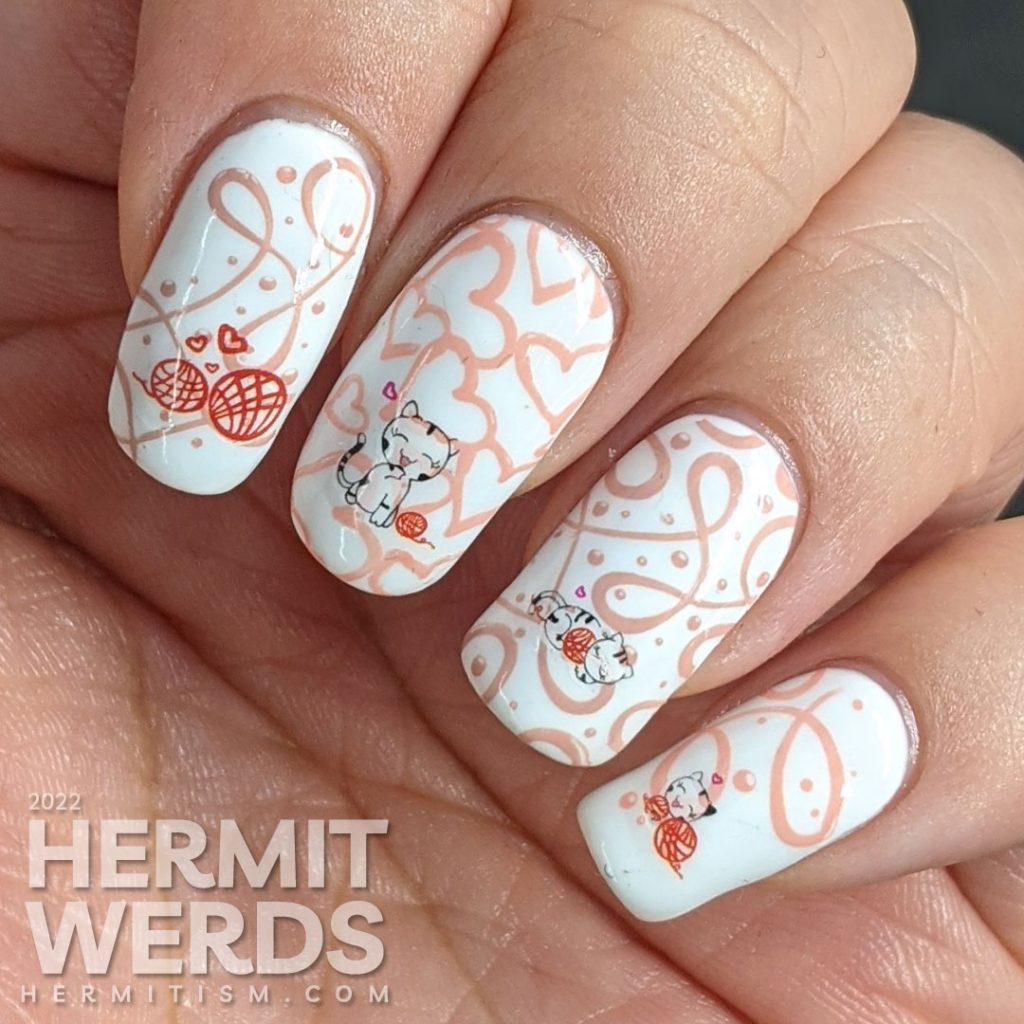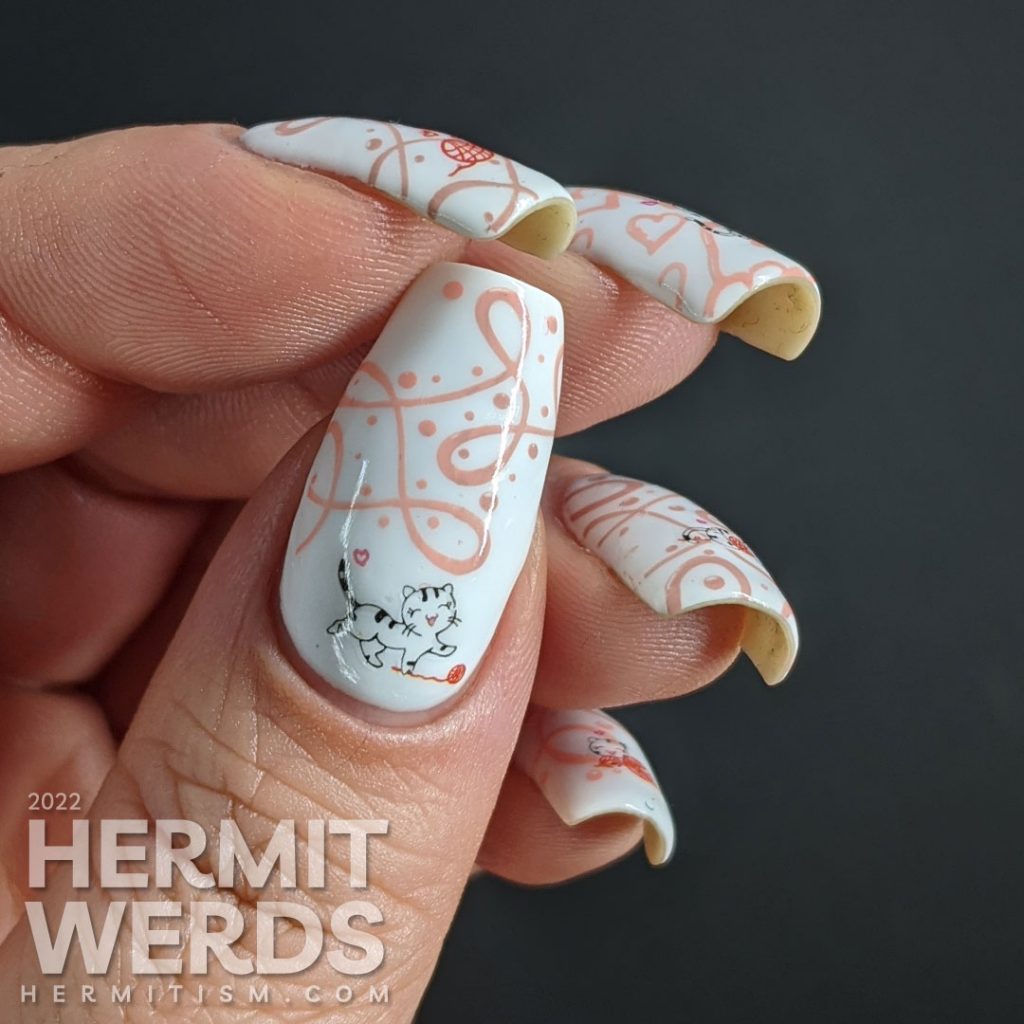 Nail art products used
Base Polishes:

Re-usable white gel base

Stamping Polishes:

Maniology "Ballet Flats" and "Restless Dahlia"
Kitty water decals from YB-415

Stamping Plate:

"BeautyBigBang017" (press sample)
This look was very simple. I took a white gel base, stamped a background pattern on that was kind of like swirls of strings that occasionally formed hearts, and add some cute cat water decals on top. You can see that despite the lightness of the stamping polish that some of it still showed through the white areas of the decals, which was rather disappointing. This is why I don't use water decals nearly enough, although possibly it's my own fault for buying too many of the cheap ones.
Still. These are cute decals. My favorite is the cat on my thumb because she looks so happy! She's got that yarn right where she wants it!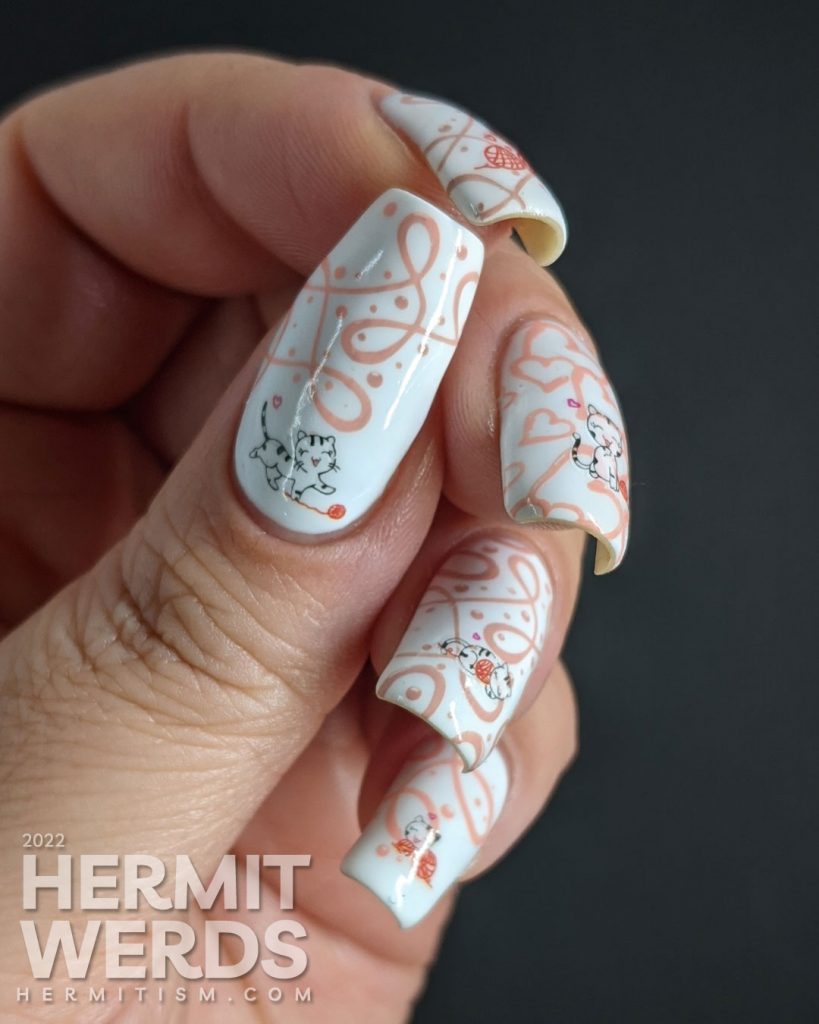 Valentine's past
Before we go, let's take a look at some older Valentine's Day manis. Hmmm I don't have nearly enough anti-Valentine ones. I'll have to make a note to paint more of them next year.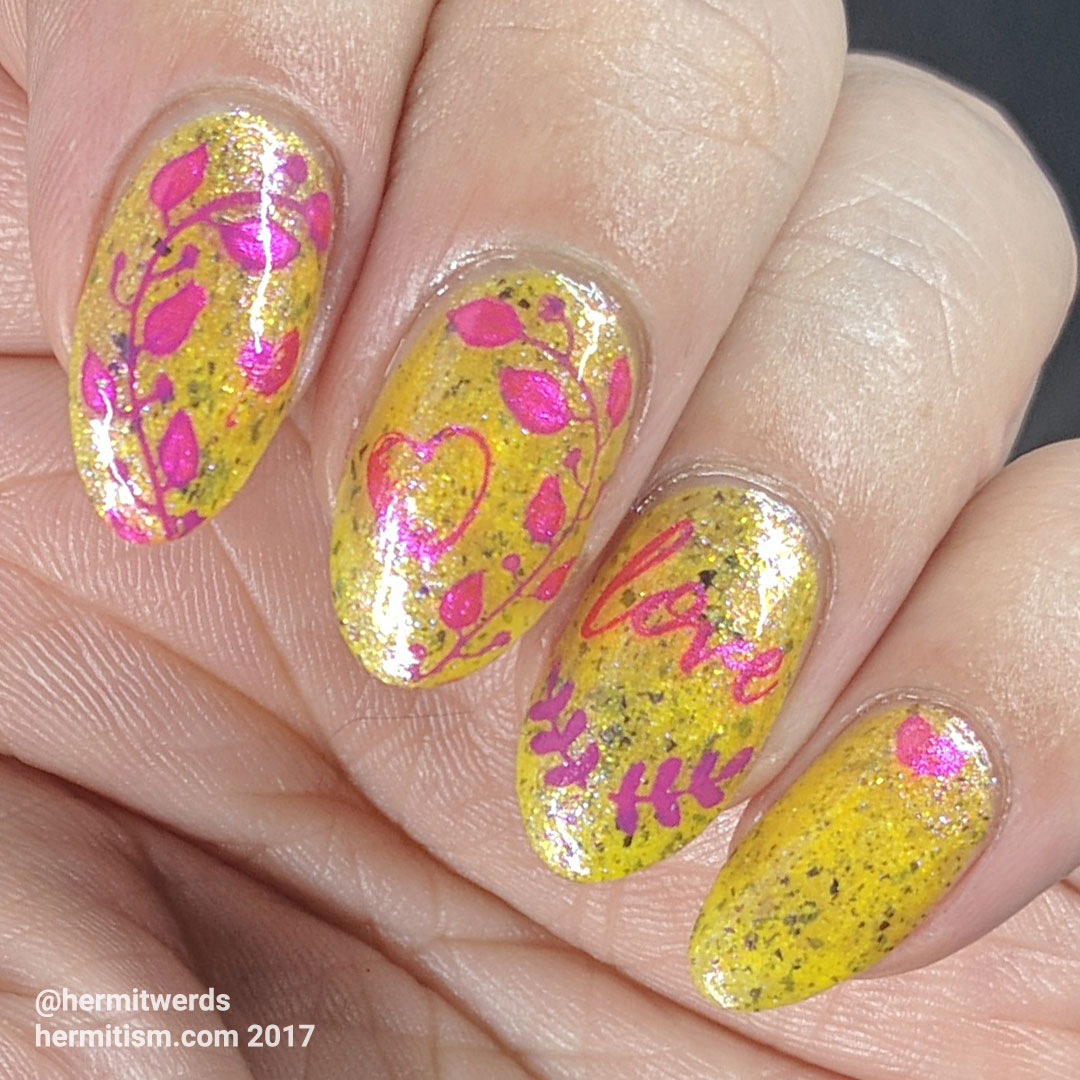 Whether you have dinner plans with friends or a significant other or are just plotting a raid on discount Valentine's Day chocolates tomorrow, I hope you have a wonderful day. Until next time, friends! 👋