Today's look is a very simple mani with bows since that was the prompt I had to work with. Honestly, I rather struggled with what I was going to do and turned to search engines for inspiration. I rather liked the designs that had a different color or pattern on the other side of the bow. Since a rainbow-filled crelly was already on my nails, I used a white jelly polish to mute it a little on the opposite side of the bows.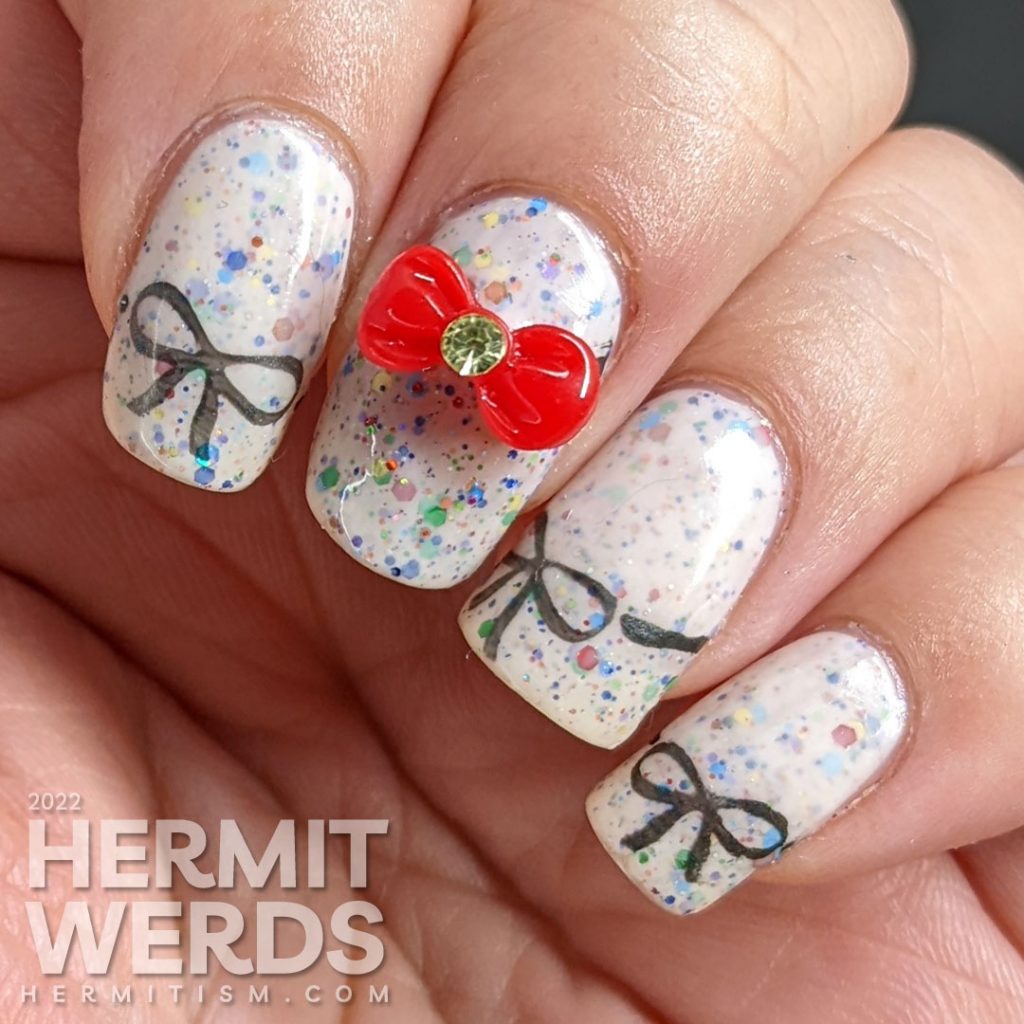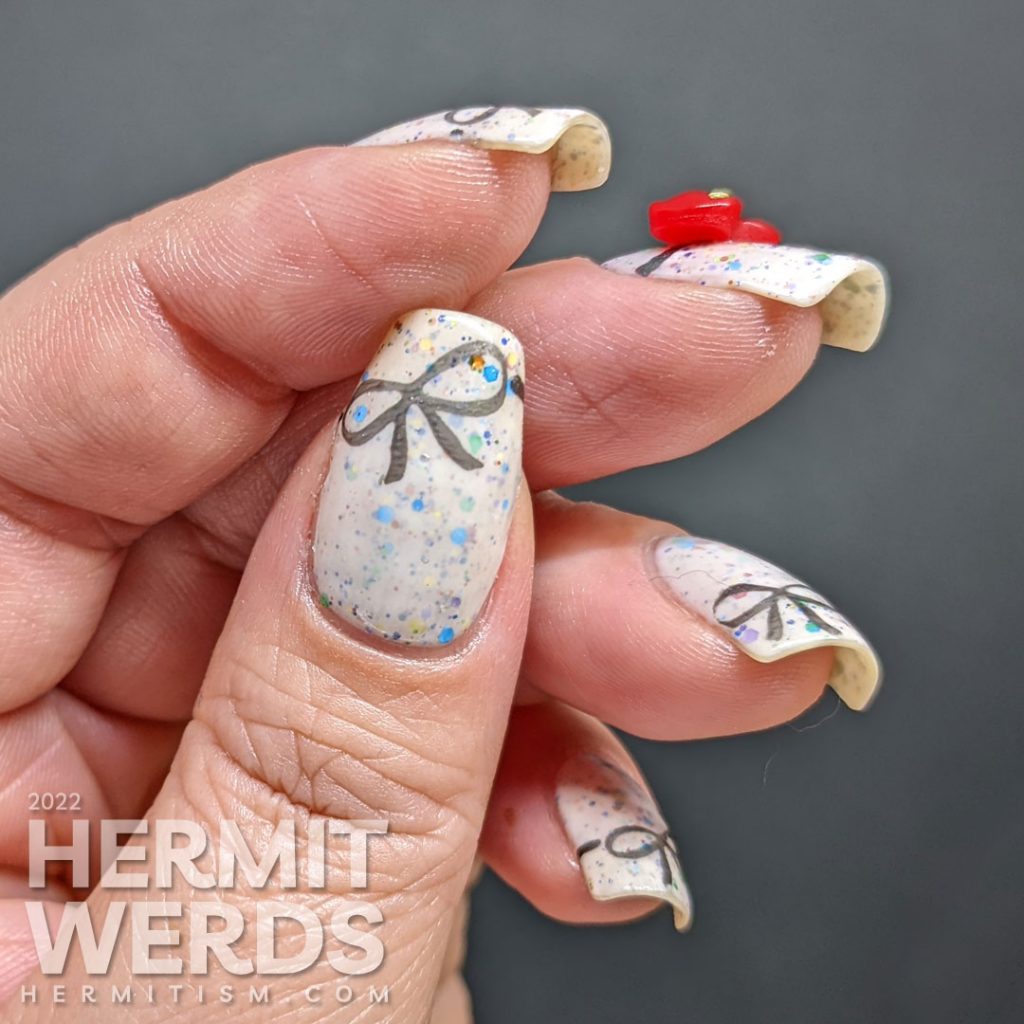 Nail art products used
Base Polishes:

Stamping Polishes:

Stamping Plates:
I may have gone too subtle because this is definitely not my favorite bow mani, but it's good enough to post at least! And I love the simple shape of the bow stamping image I used. It's more the rainbow crelly I haven't done justice to. I'll have to give it another go some time. I've previously only used one and I think it's a much better design.
Amusingly enough I'm one Instagram prompt away from candy again. The nail art world is a sweet one.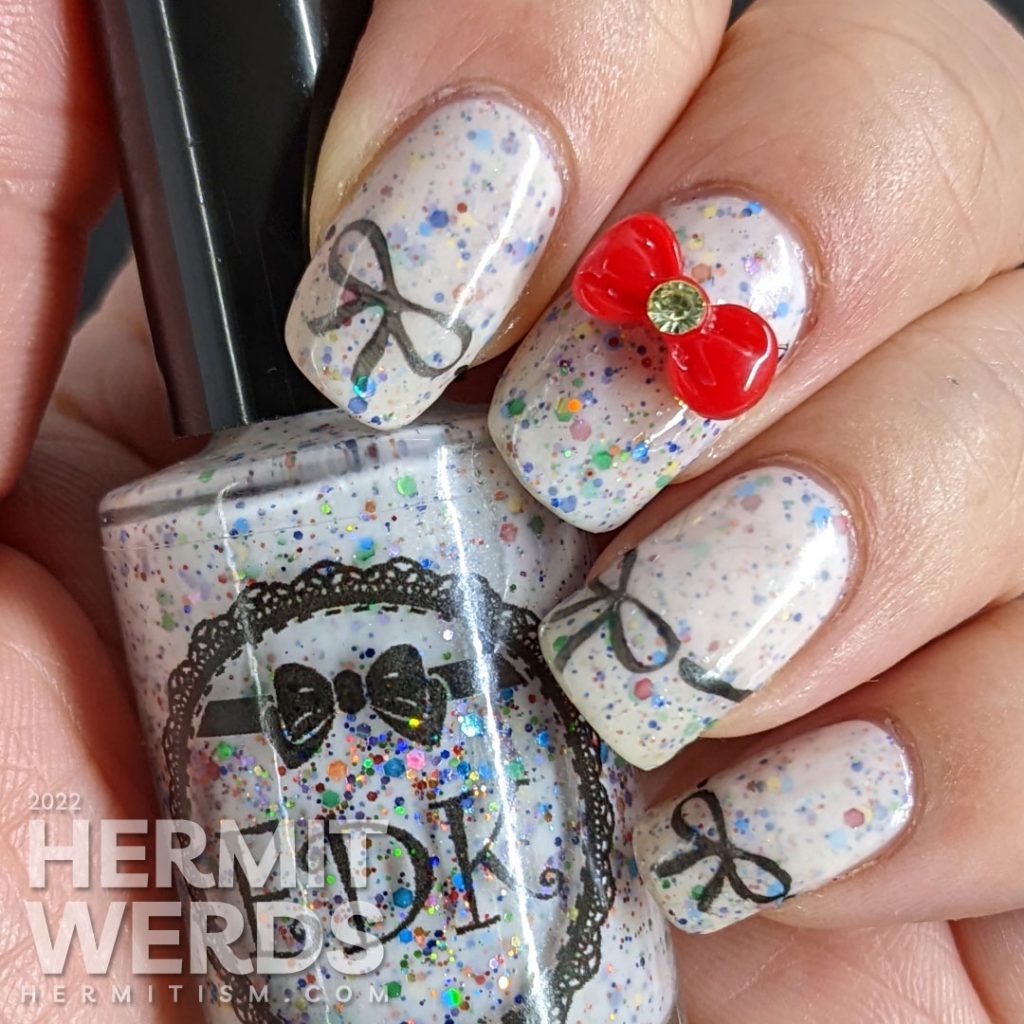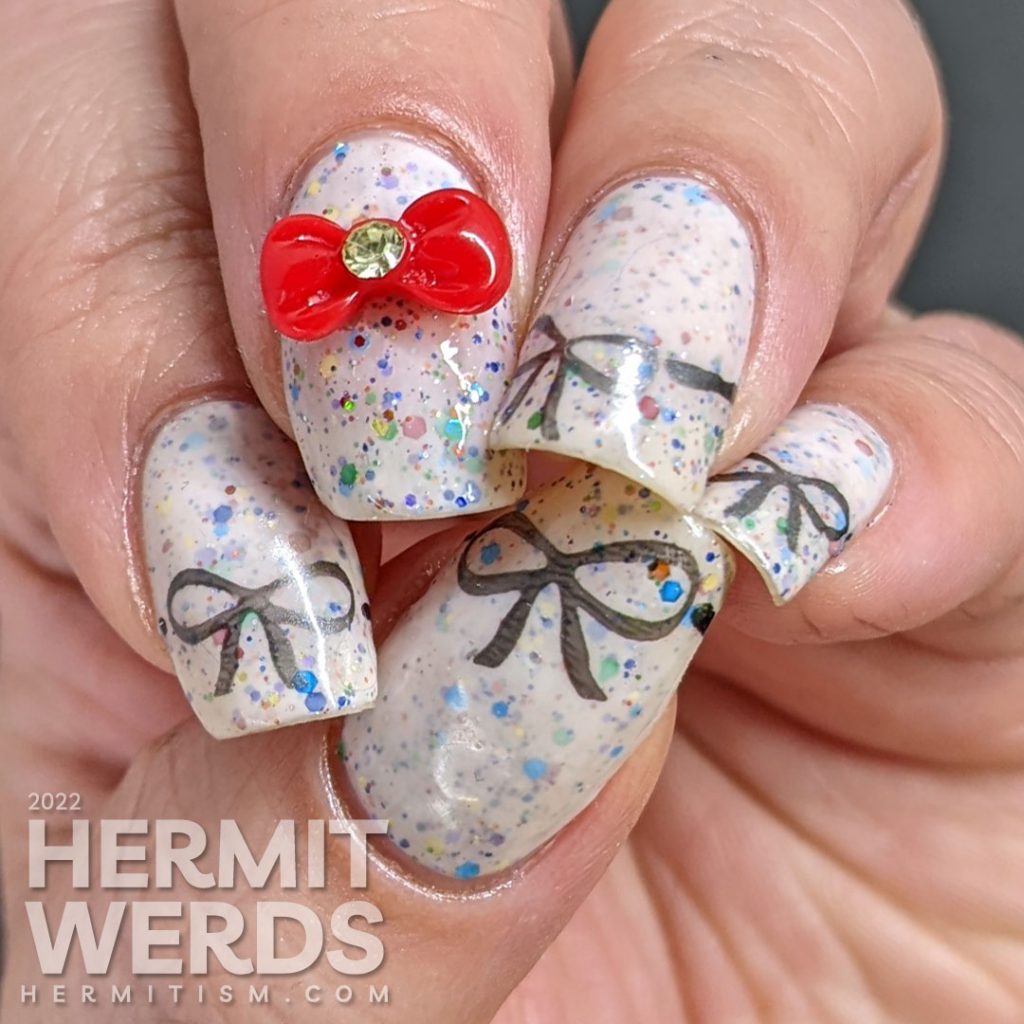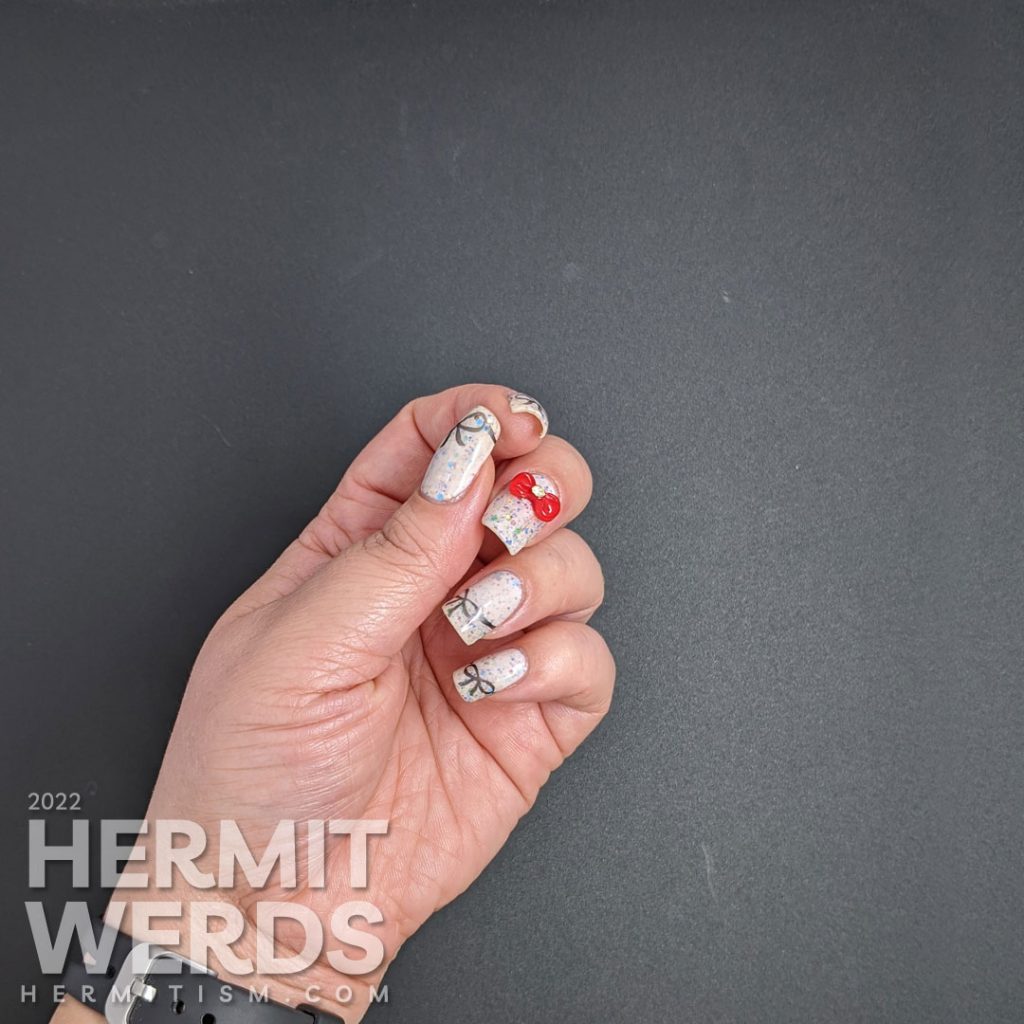 Until next time, friends! 🙋‍♀️