Today's look is another design I've been wanting to paint for a few years. It's also one I wanted to post around Valentine's Day as both an alternate perspective of the day and an anti-Valentine mani. And if you follow me on Instagram, I actually did manage to post it yesterday, which is good because it's also super red for a @liganailista prompt.
I did try this matte, but I think it looks much prettier glossy.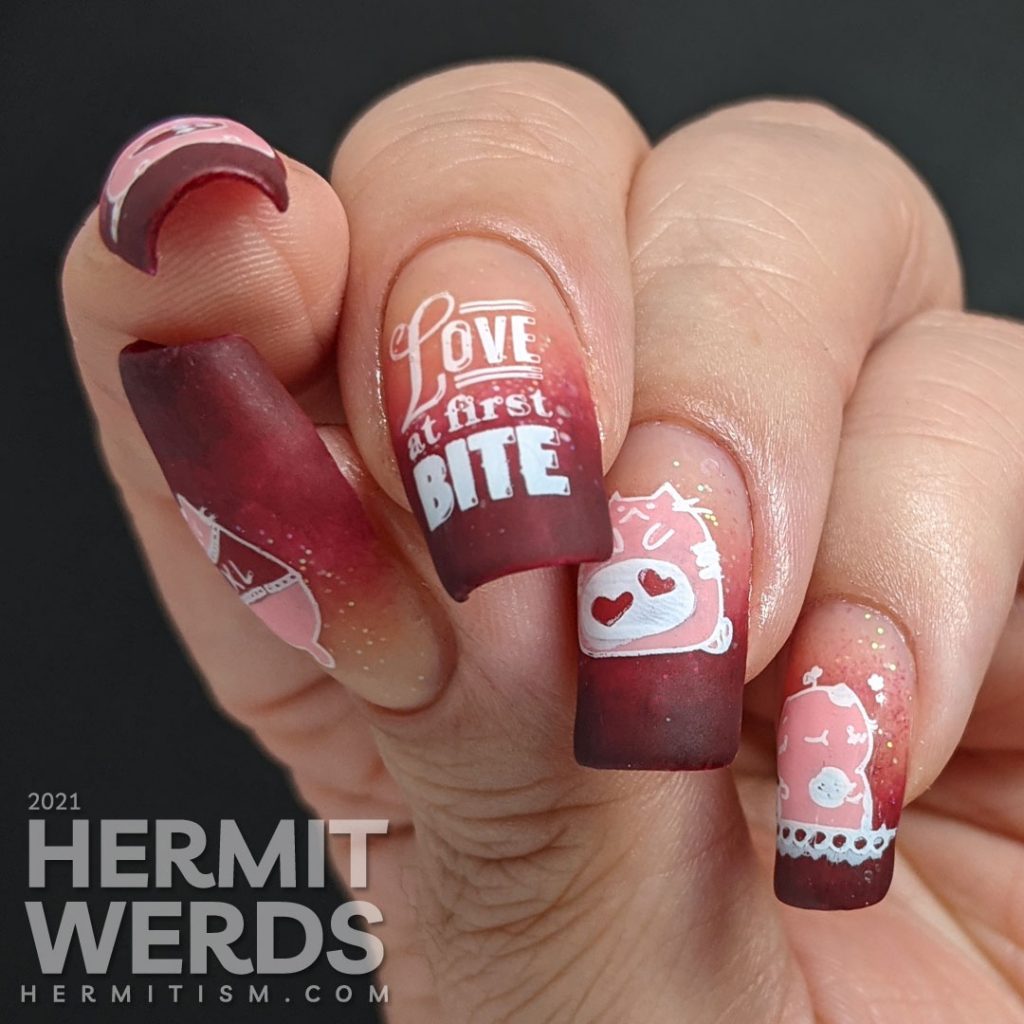 Nail art products used
Base Polishes:

Stamping Polish:

UberChic's "Essential White"

Advanced Stamping Polishes:

Born Pretty's "Cherry Blossoms", KADS' "Cloud Dancer", and Sinful Colors' "Ruby Ruby"

Stamping Plates:
Baby Boomer French Tips
I've rediscovered my love for baby boomer French tips (or gradient French tips), and, like my Witch of Spiders mani from 2018, I suspect most people would actually prefer my mani before I added the stamping decals, which is fair because I really love how the base turned out. As discussed with my husband, it's like I murdered a fairy with my nails (fairy = glitter).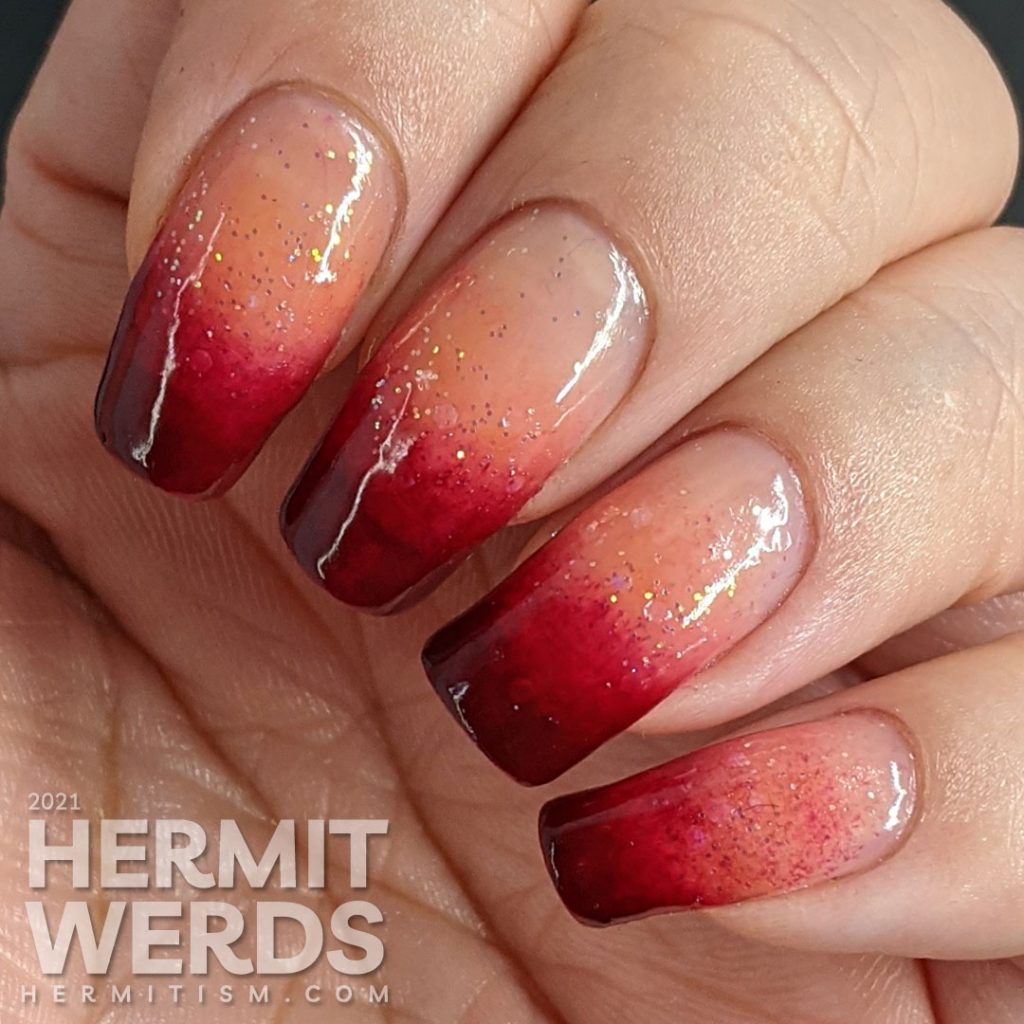 Yesss murder nails. I mean…I really like…red nails… 😇
Bring on the fat cats
And back to the sassy cats. My favorite, of course, is the one just laying there with the XXL sweater on. The whole point of this nail art design was to use stamping decals of cats either eating or having a full belly. It fits with biting kitties in my head because every now and then my cat will graze my calf with her teeth to indicate that she's hungry.
Fat kitties are super cute illustrated, but it's not a state to be recommended for real live pets. They're very small compared to us, a few extra pounds is a lot. A good indicator is when you can no longer feel the bones of their spine at all when you pet them along their back. Then it's time to take action, possibly after consulting your vet. #endlecture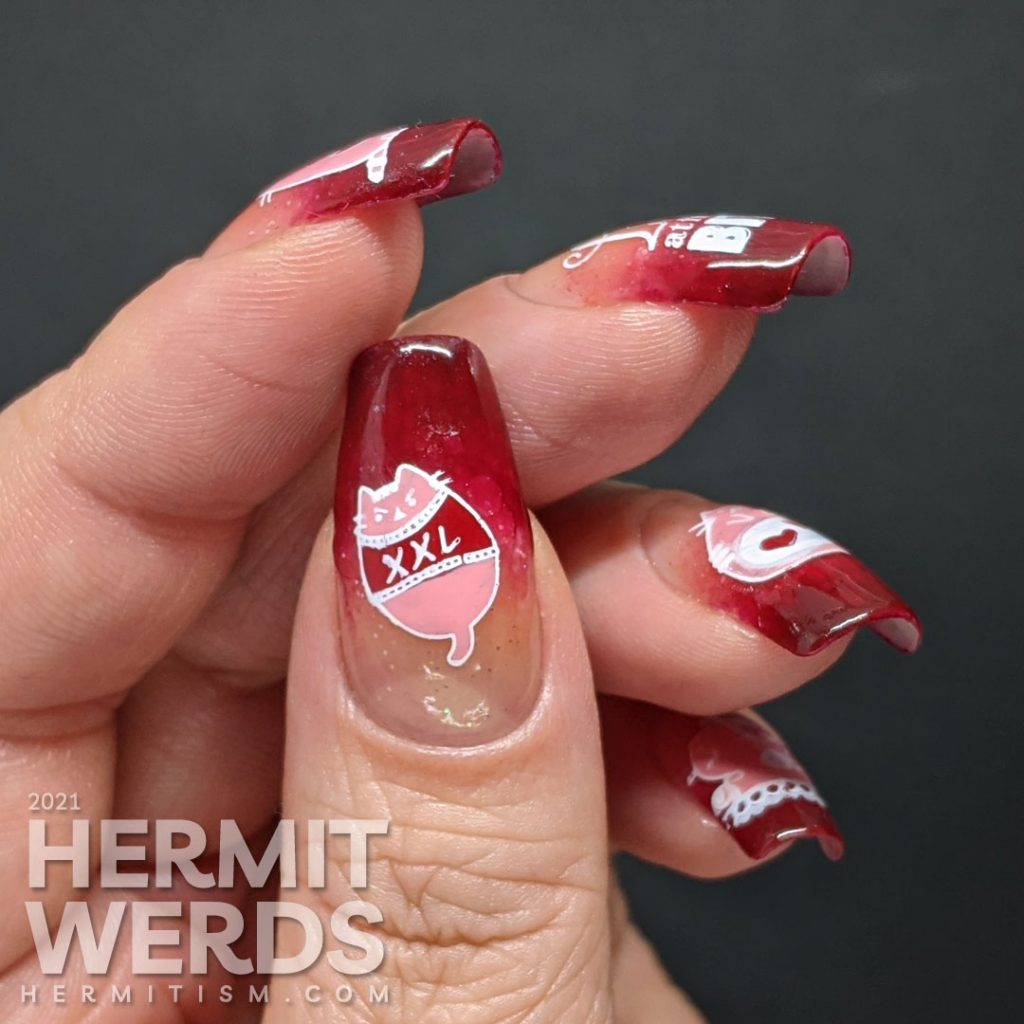 He wouldn't let you pet his belly anyway. It's a trap!
And a few macros…
And a far away…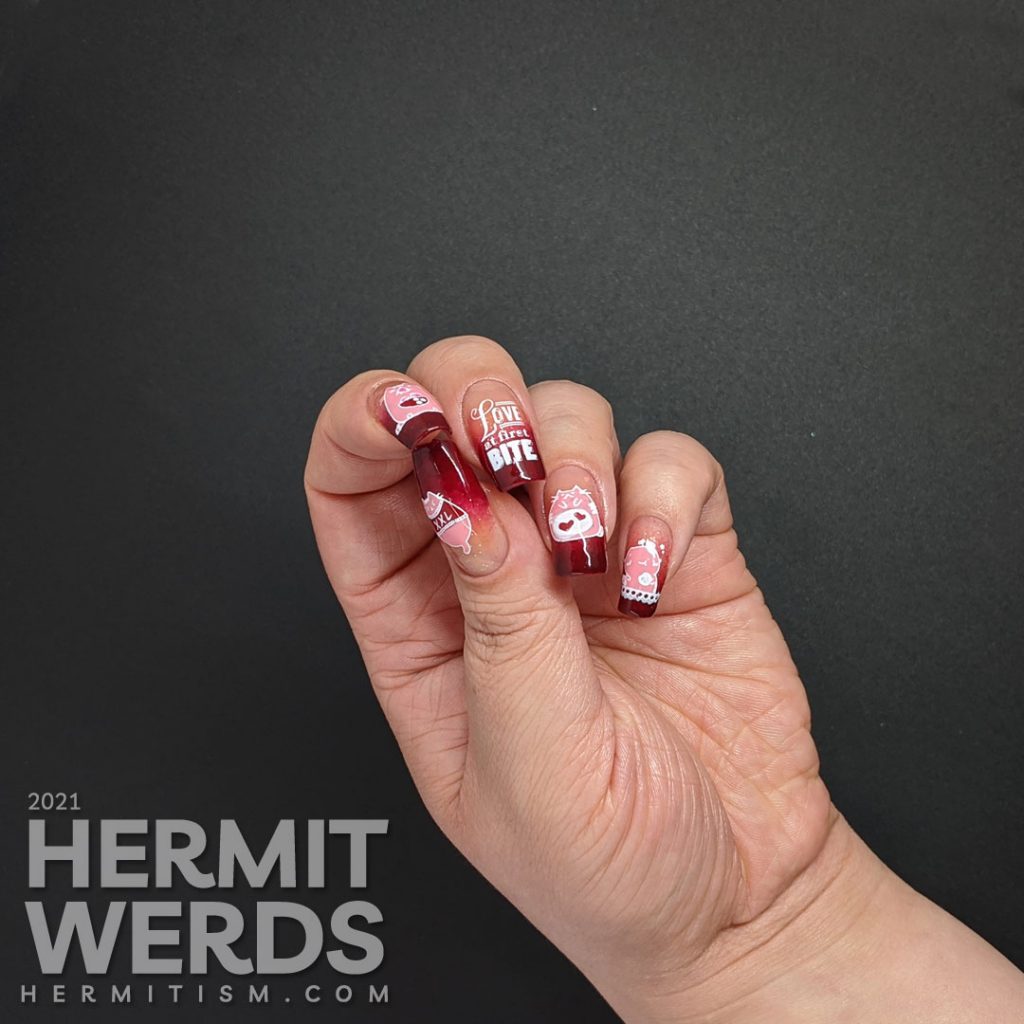 And I'm already posting this late in the day, so we'll call it a day. Until next time, friends! 🙋‍♀️