The holiday has already passed, but the nail art world tends to continue with plenty of Valentine's-related nail art until the end of February (when we can all switch to the spring designs we've been craving). I have failed to acquire any of the discount candy booty, but I have sweet green dinosaur eggs 🥑 so I shall be happy for at least a little while.
Meanwhile, while treats are in the eye of the beholder, but this Instagram prompt was for candy!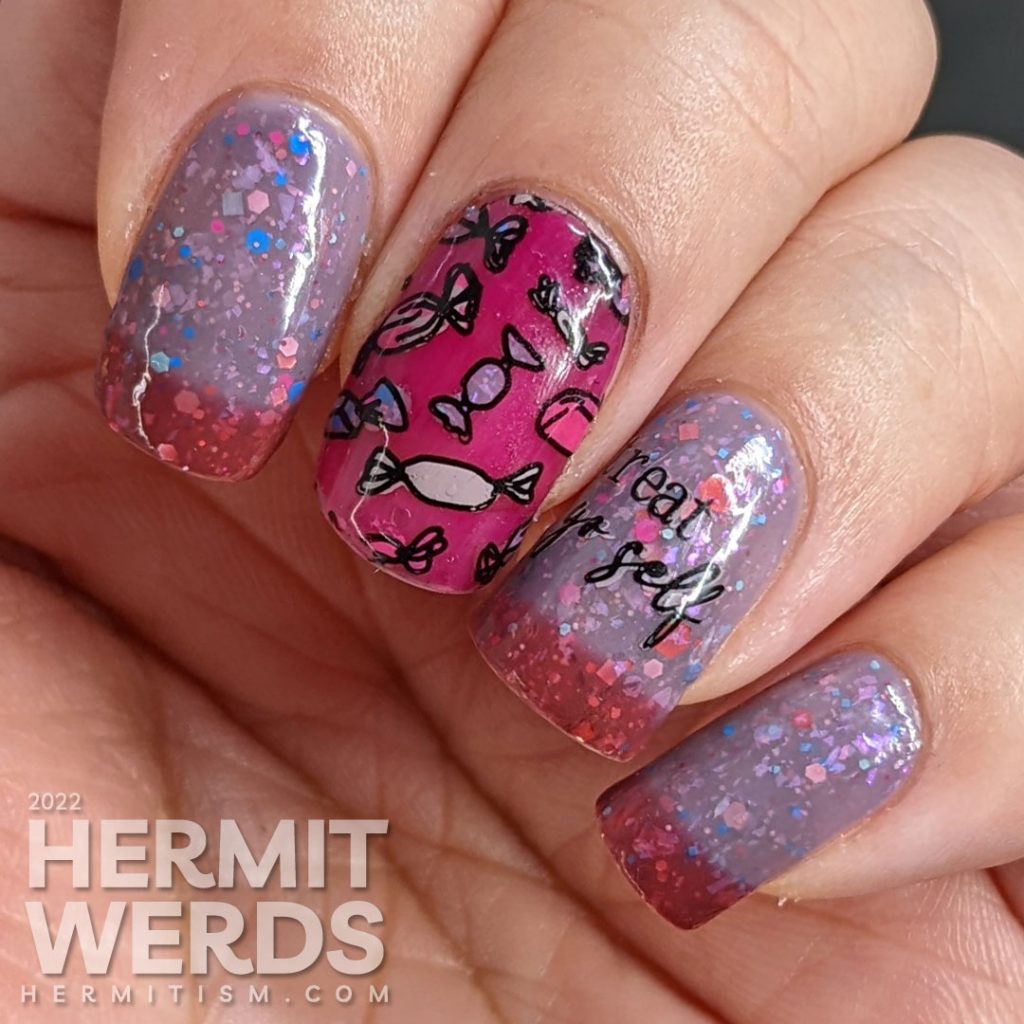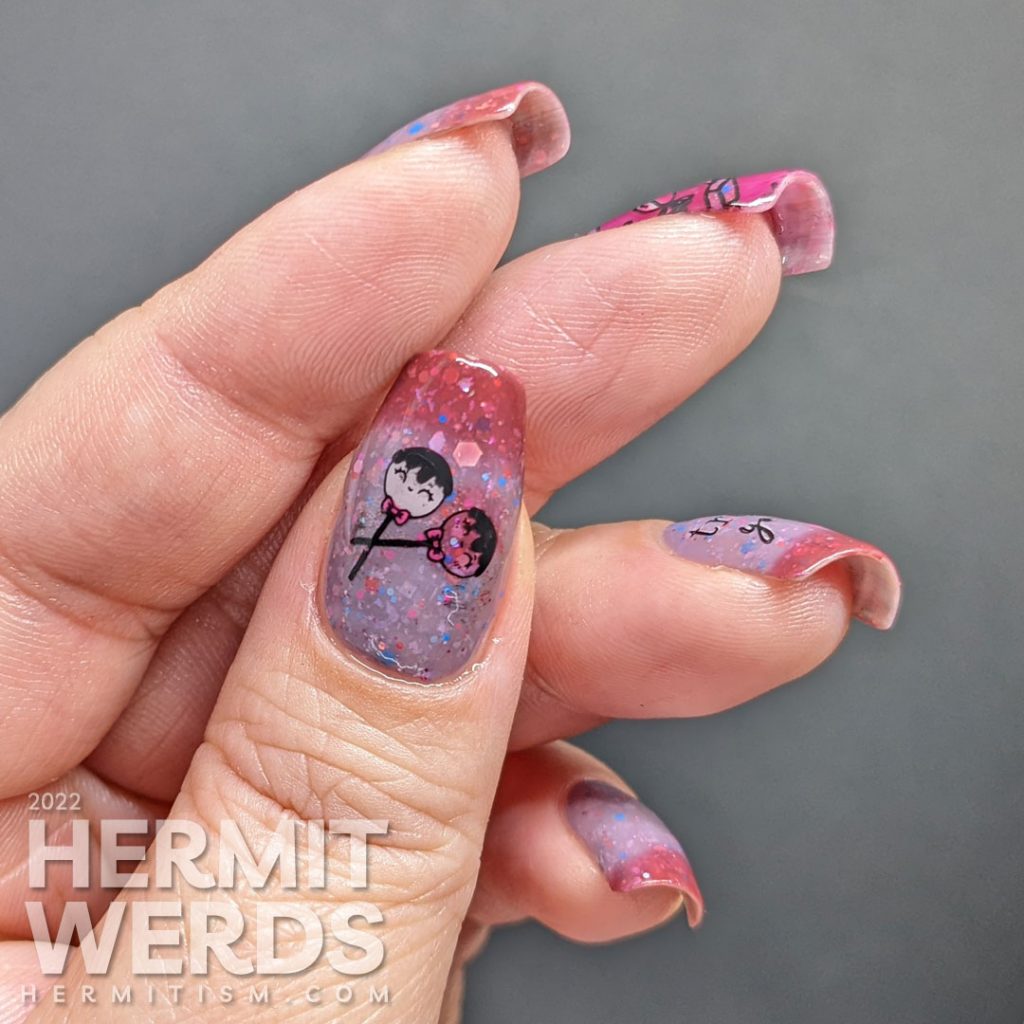 Nail art products used
Base Polishes:

Stamping Polishes:

Advanced Stamping Polishes:

Stamping Plates:
I swear in the real world the color on my accent nail and the thermal polish were closer in shade, but it is what it is. I fell in love with this and All Mixed Up Lacquer's solar shade for Valentine's Day and bought them both. I was all set to point you to the website if you were interested in this one, but it appears to have sold out. The solar is also quite pretty though if you're interested.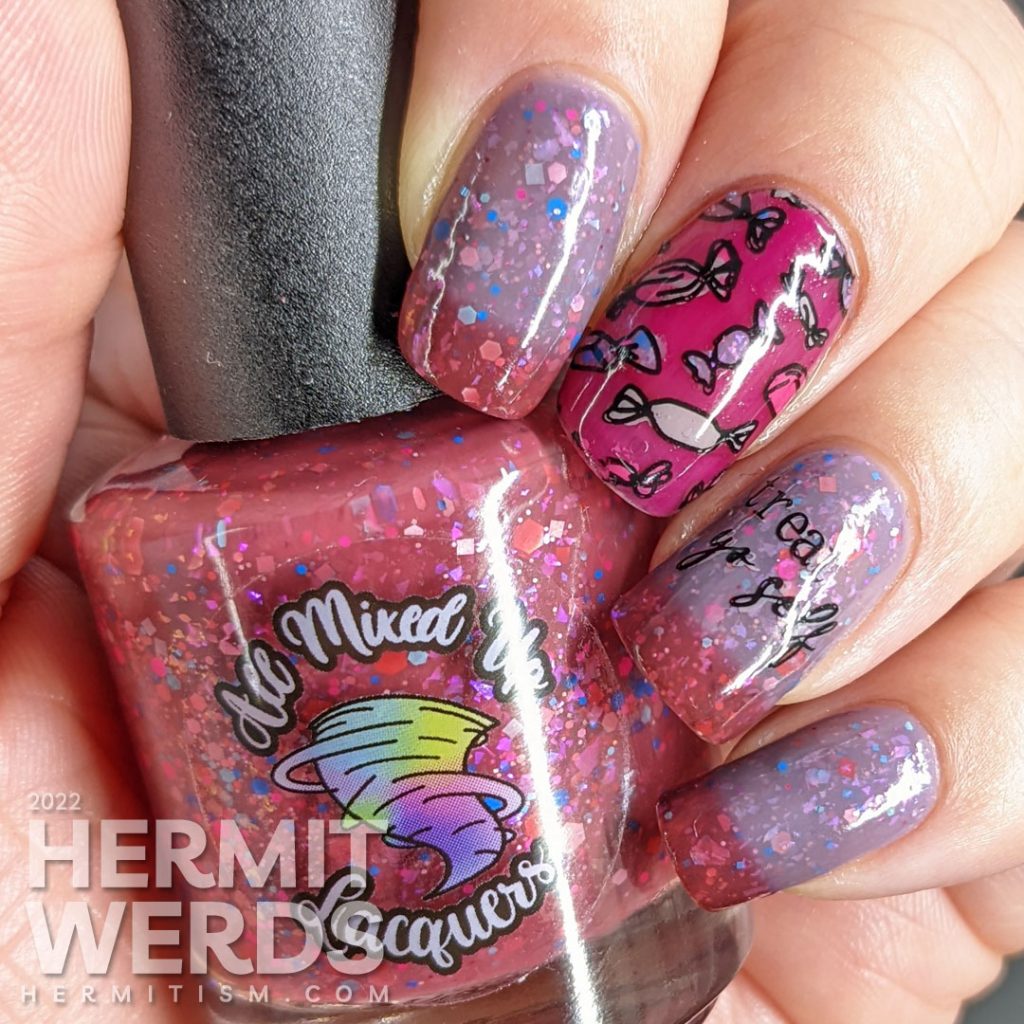 I'd love to try some nail art with a blue stamping polish to match the blue glitters in the thermal. Probably not more candy nail art, though. Perhaps a floral.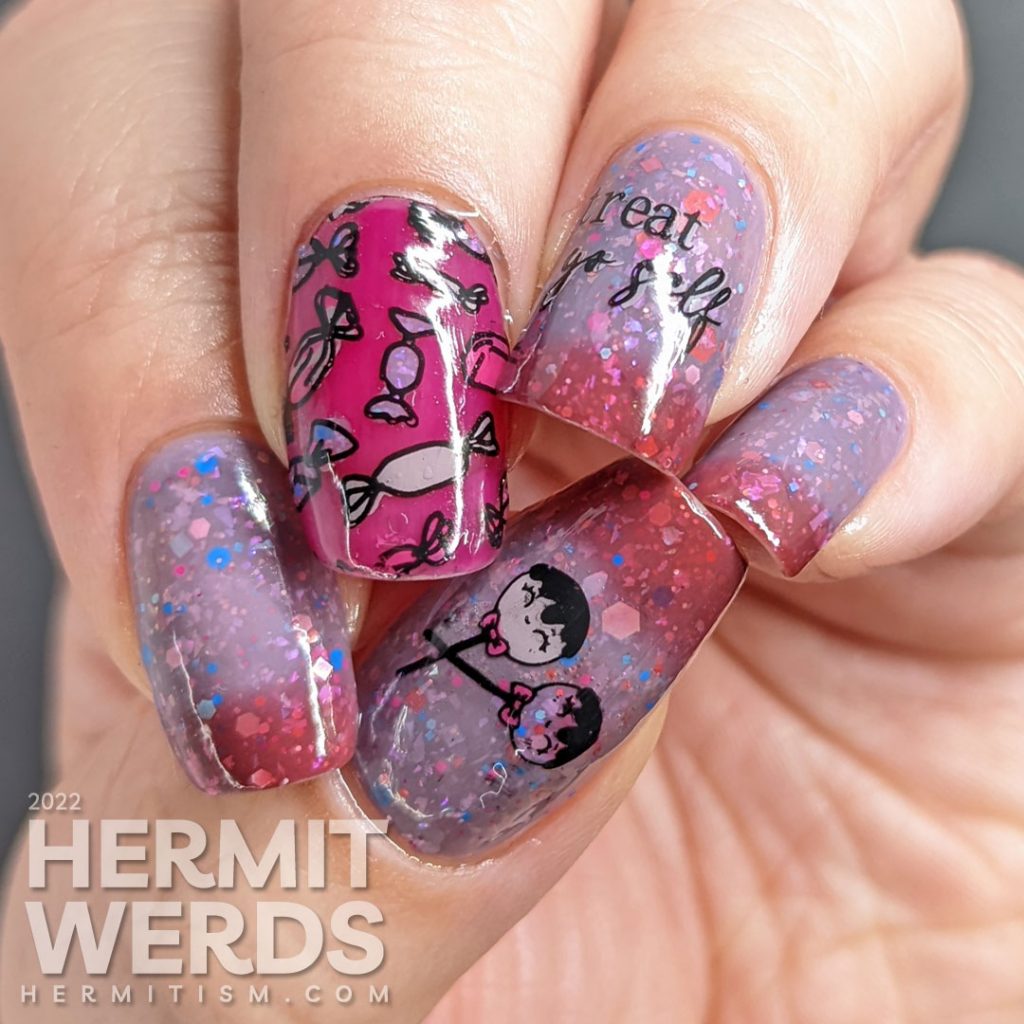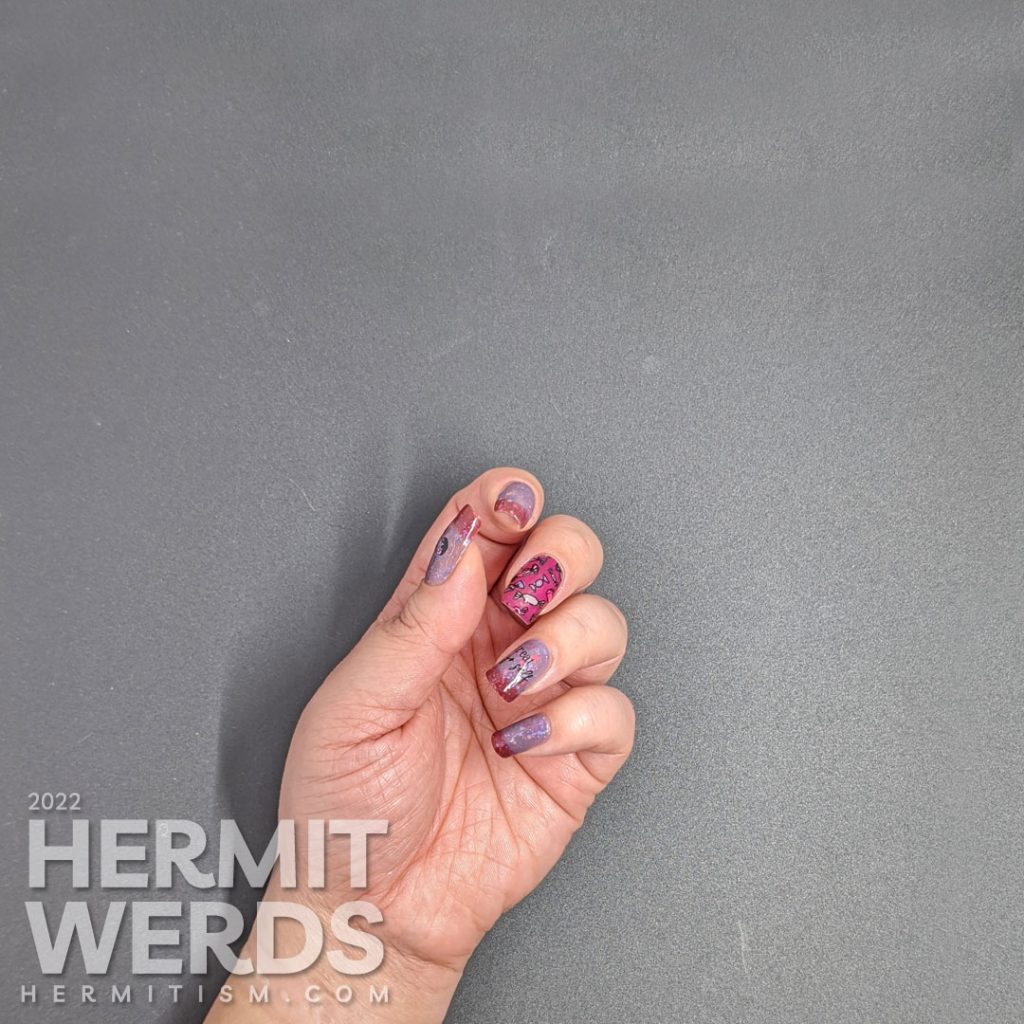 Until next time, friends! 🙋‍♀️