Okay, not the most original title, but it's exactly what this nail art is about! Also, I was going to say this is my first set of wedding nails, but I have a #NailFail with wedding birds that I'm just not going to link to… /whistle
I do have, like…one(?) wedding appropriate nail design as well. You can look at that. Yeah, I love rainbows and non-abstract things too much.
This is a combination of prompts: first, my usual every-other-Friday group #26GreatNailArtIdeas' Wedding prompt and then #NailChallengeCollaborative's Spring Colors. Now I had the perfect bride image from Born Pretty's stamping plate, but I needed a color scheme that wasn't all white. So I googled spring wedding color schemes and found the perfect one first try that matched some of the inspirational spring Pantone colors. I particularly loved the image of the bride with her bouquet of flowers and succulents. So gorgeous. I have lots of stamping plates with succulents (subject addiction!) so that became a happy add.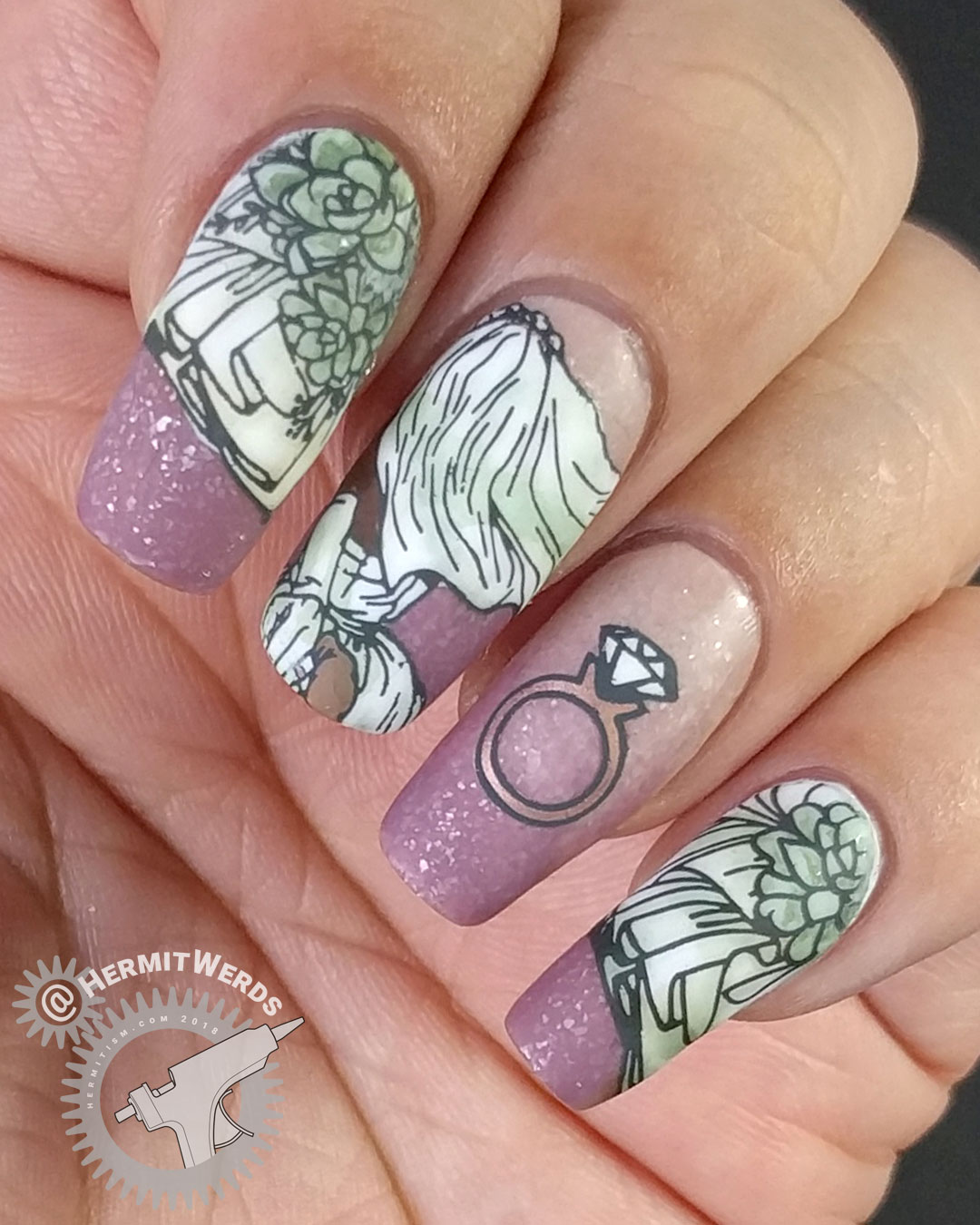 It's funny how things work out. Sometimes I look at what I've used in a design and it feels like the stuff I always reach for. This time I broke out a lot of untouched stamping plates. Sooo good. Touch. Touch. Touch.
But then I also returned to an old favorite collection: Sinful Colors' Stoned Crystal Shimmer. LOL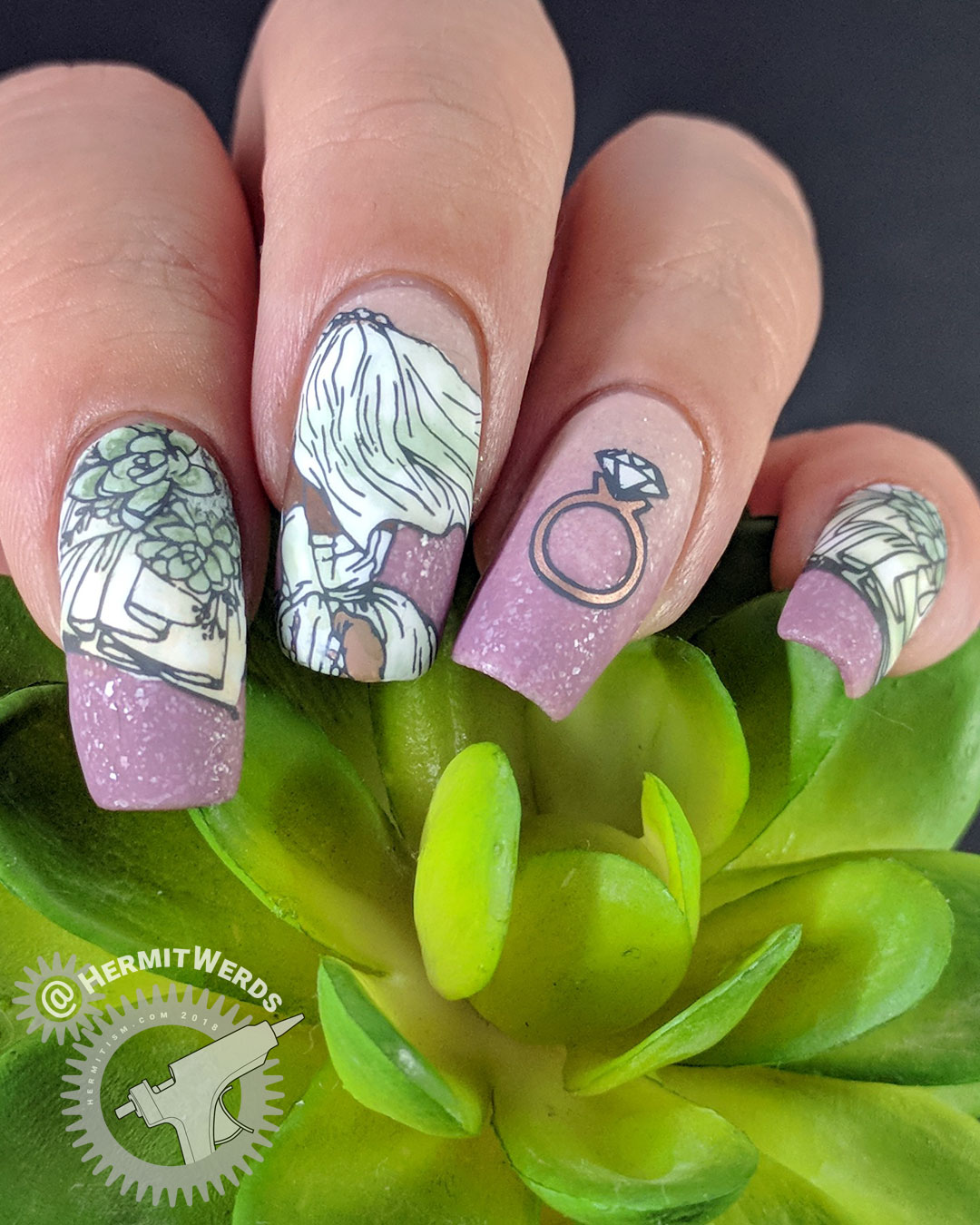 One last confession…I totally smeared my index finger. I was oiling my cuticles and got too much on my matte nails. So I tried wiping it off with some rubbing alcohol and I guess it wasn't dry yet. SMEEEAAAAAAR!
Luckily, I destroy my work often and I've learned to roll with it. I pulled off some of the excess smeared polish, smoothed down the rest, and made another succulent decal to stick down on top. You can see a teeny bit of the smear, but it just looks like background. Unless you've read this or are really familiar with the succulent images on the stamping plate, I doubt you'd know what I'd done. 🙂
Well, that's everything I have for today. Check out more lovely Wedding designs from #26GreatNailArtIdeas…
…or look for more Spring Colors from #NailChallengeCollaborative…