Today's squirrely look is a fall rainbow starting with spring green and running all the way to plumy violet. Living in a different state now, I actually see squirrels fairly often as they barrel through my yard. They have managed to plant many walnut trees according to my weeding. I don't even know where in the neighborhood a walnut tree exists, but I can't imagine the squirrels are running that far away before burying their loot! Anyway, that's why I picked a little fall arrangement of walnuts and leaves to go with my squirrel. And, of course, lots of trees.
Nail art products used
Base Polish:

Familiar Polish's "Fog"

Stamping Polish:

Hit the Bottle's "Once & Flor-al"

Advanced Stamping Polishes:

All Mixed Up Lacquer's "Terracotta"; Esmaltes da Kelly's "Coffee Jelly"; Frankensteined melon jelly; KADS' "Creme Caramel" + "Raspberry Wine"; and OPI's "Landscape Artist", "Primarily Yellow" + "Purple Perspective"

Stamping Plates:

Creative Shop "55" (squirrel, tree pattern)
"Harunouta-L044" (walnuts and leaves)
Items in italics are debuting on the blog for the first time.
Since I started with a white base, I could have painted this look with the leadlight technique using watercolor paint or alcohol ink, but I decided to fill in the decals using jelly polishes instead because they gave me more control over the transition and using a colorful stamping polish instead of black meant the pigments might change the outline color too much. Sadly, that meant more coloring-in time than I want to think about. Only the squirrel nail was fast. Then after all that time painting, mourning how much I had to cut away since I stamped this on my shortest false nails. 😂
But when it came time to choose between a matte and glossy finish, I thought I liked both as you can see by the photos. Which do you like better?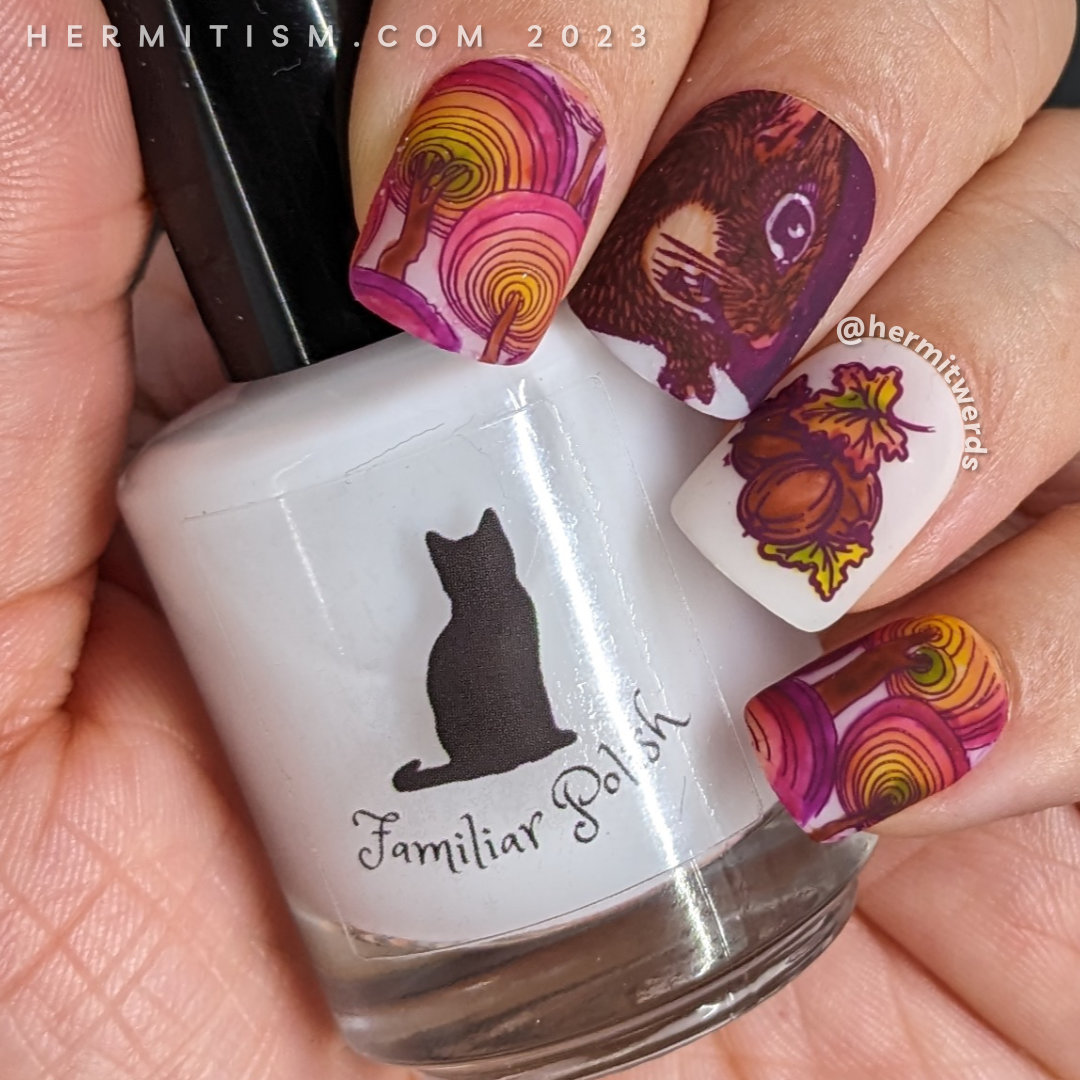 Final squirrel nail art photos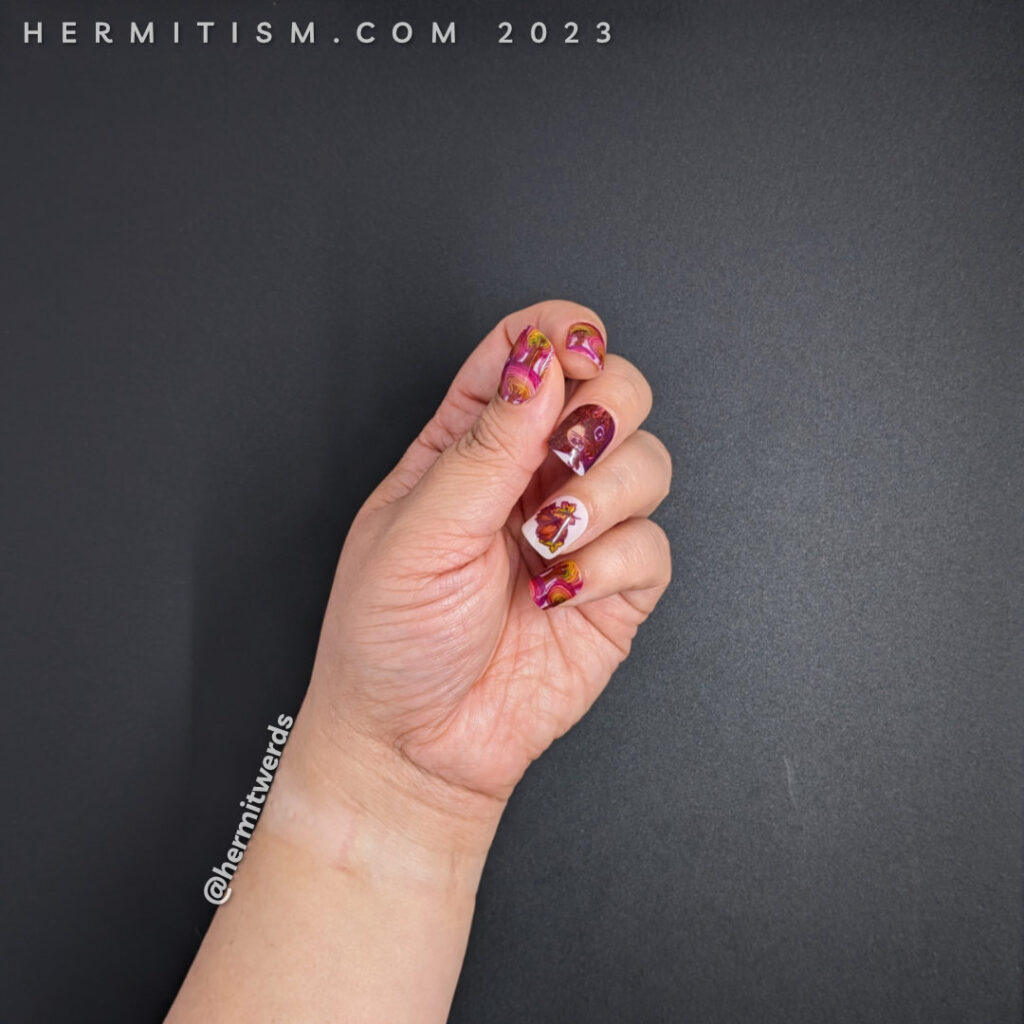 Until next time, friends! 🙋‍♀️