Did you think I was done playing around with bright backgrounds and black and white subjects just because I painted Scarecrow vs Crow? You would be wrong, although possibly today's look has satiated me for a while. We're starting with a bright fuchsia/magenta nail polish with orange glitter and adding black and white pumpkins with letters on top. It's a little bit reverse stamping (from filling in the letters) and a little layered stamping (adding the stems).
The original design that I sketched out last October had the pumpkins spelling "spooky", but I didn't get to paint it then and pumpkin prompts are already showing up on Instagram for September. So I decided to go with "harvest" instead and added a little Halloween cat with a jack-o-lantern to lean into my favorite holiday instead of out-and-out ghosts.
Meanwhile I'm already drinking my coffee from Target's ghost mug. The lip curves inward which is a little weird, but it also makes it harder to spill your drink. Convenient.
Nail art products used
Base Polish:

Cadillacquer's "Sky On Fire"

Stamping Polishes:

Hit the Bottle's "Stonewashed & Windswept" and UberChic's "Essential White" + "Pure Black"

Advanced Stamping Polishes:

Hit the Bottle's "Bun Intended" + "Stonewashed & Windswept" and Sinful Color's "Snow Me White"

Stamping Plates:

Moyou London "Halloween Collection-02" (cat with jack-o-lantern)
UberChic Beauty mini "Creepy Cute Alphabet" ("harvest" pumpkins)
Items in italics are debuting on the blog for the first time.
The whole design didn't come together entirely smoothly. I tried using a different white stamping polish and realized it wasn't going to be opaque enough so I had to switch back. I also decided to alternate between white and light grey for the pumpkins so that I could layer them over each other. Then I tried to use a stamping decal that I'd made for a previous nail art and hadn't used…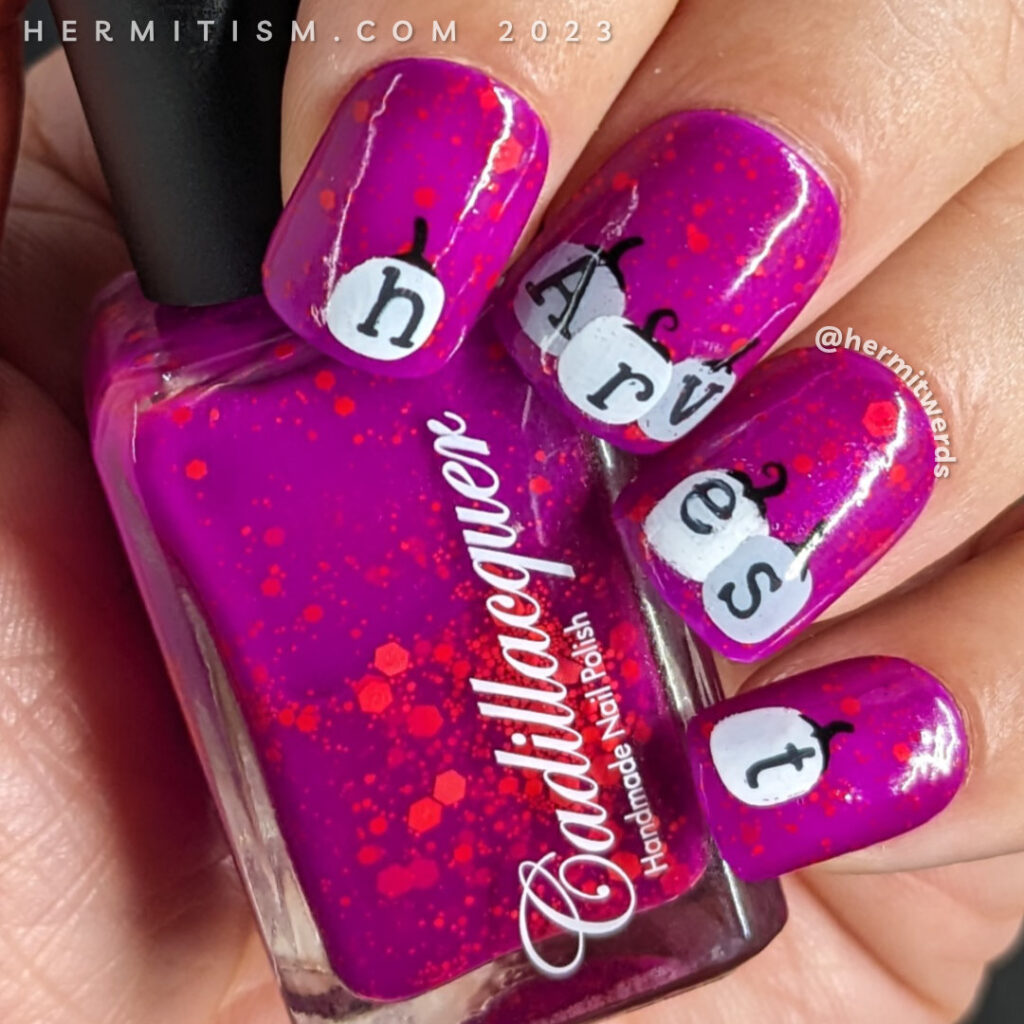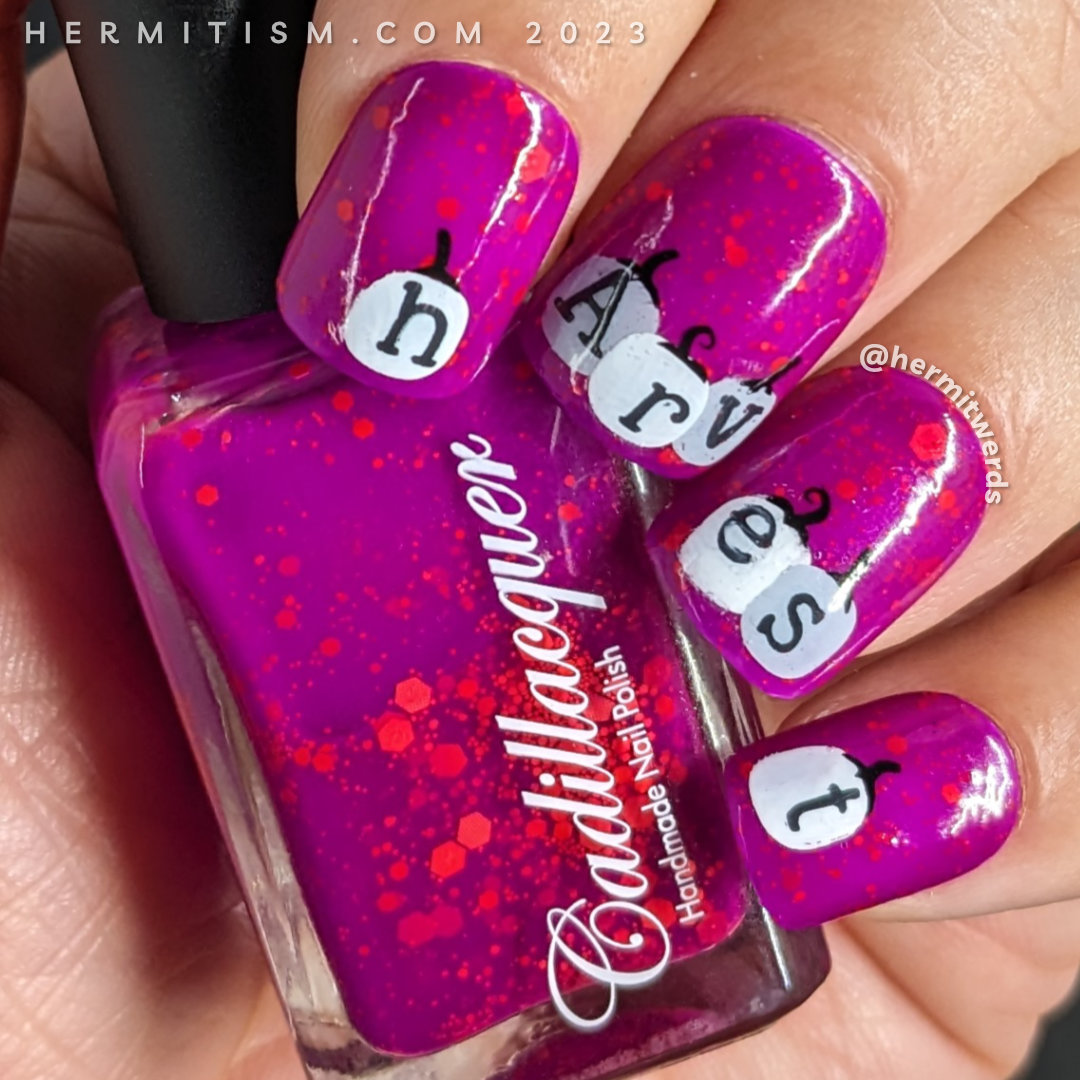 ---
---
Final pumpkin nail art photos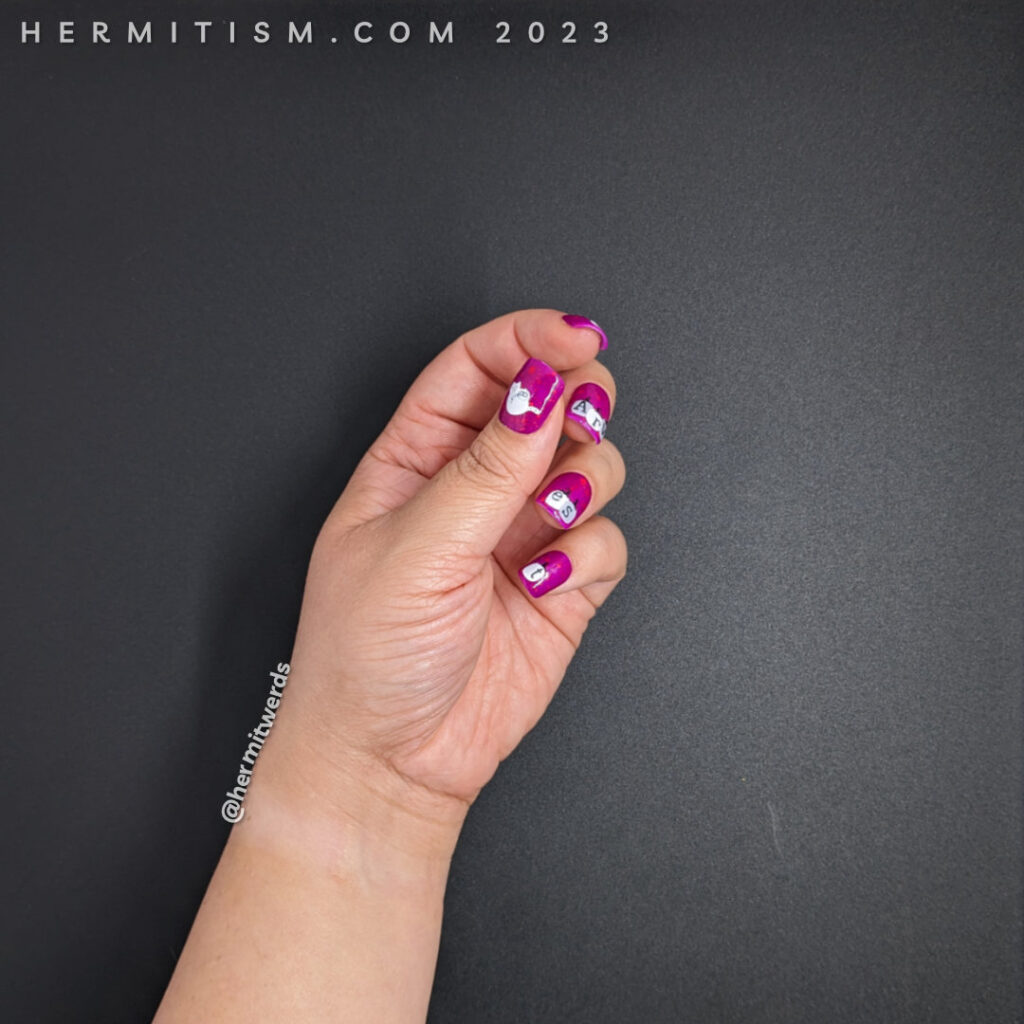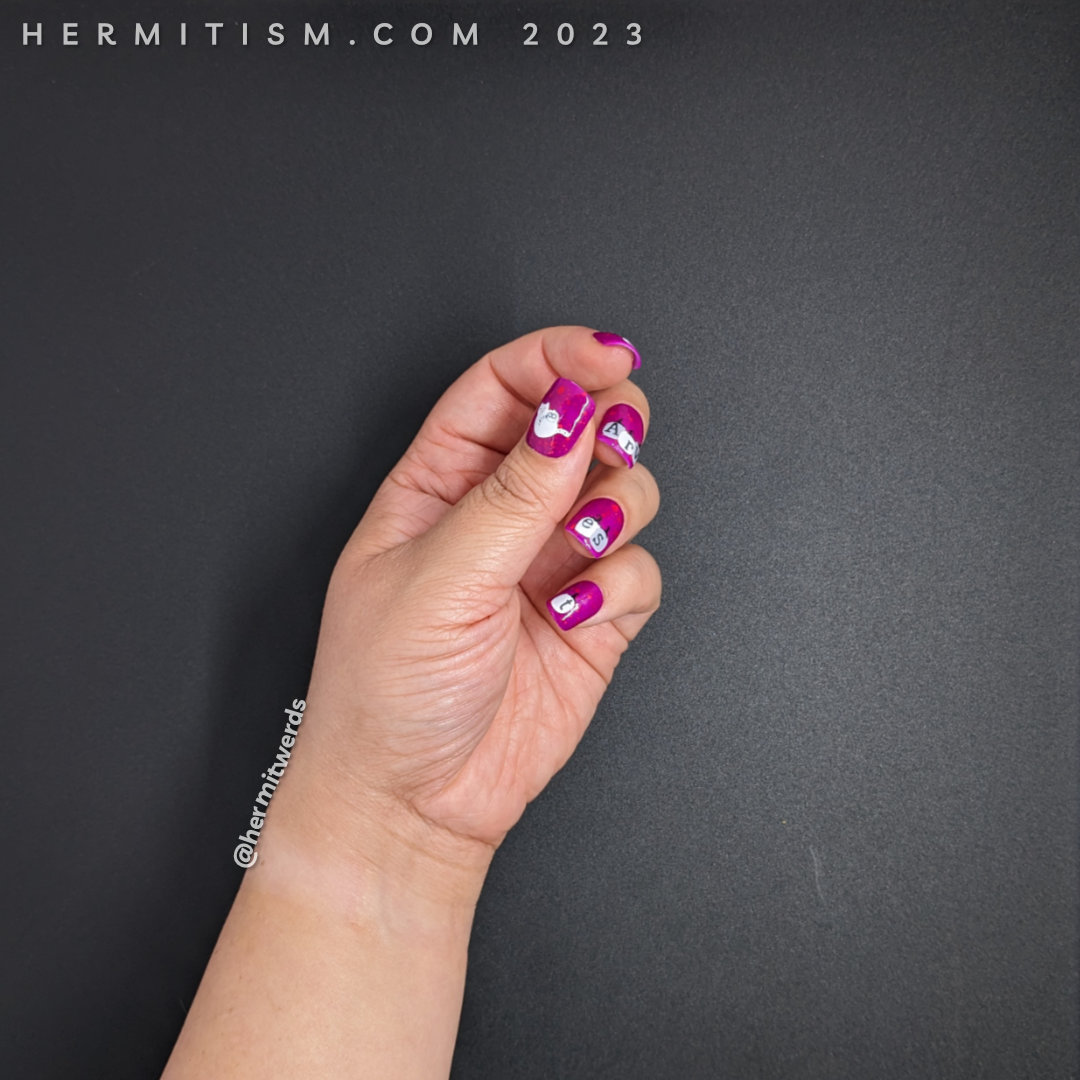 Until next time, friends! 🙋‍♀️