Today's look mixes rock music, bats, and plaid so I guess we'll have to call it grunge. A fantastic era of fashion that I participated in by purchasing the most horrible plaid skirt from Walmart. It was a half wrap, had no pleats even though I love pleats, and fastened with a giant strip of velcro. And it didn't even look good on me. I don't know if that makes it more authentically grunge or not. LOL
Anyway, I much prefer this nail design to that old skirt. Did it ever look good on anyone? I'm thinking no…
Nail art products used
Base Polishes:

Jior Couture's "Epis Dassit"

Stamping Polishes:

Hit the Bottle's "Bendless Love" + "Stonewashed & Windswept" and Maniology's "Dovetail" + "Winter's Kiss"

Advanced Stamping Polish:

Maniology's "Dovetail"

Stamping Plates:

Cici & Sisi "Plaid Overprint 02" (plaid)
Maniology "M017" (denser plaid, gramophone record player with bats, "Rock & Roll" lightning)
Mezerdoo "C25" (heart music note background)
ShopAnts "XL-031" (bats)
Items in italics are debuting on the blog for the first time.
Layers on layers on layers. Starting with a cool reflective glitter polish, then some plaid stamped with a mix of metallic and dark grey blue and finally the stamping decals on top. Because I picked the gramophone image with the bats flying out instead of music, that basically set what I was going to do everywhere else. Because I do love bats. The heart image originally had musical notes in it, but I figured since there were already notes next to the hearts, I could replace the extra ones with tiny bats.
My army… 😂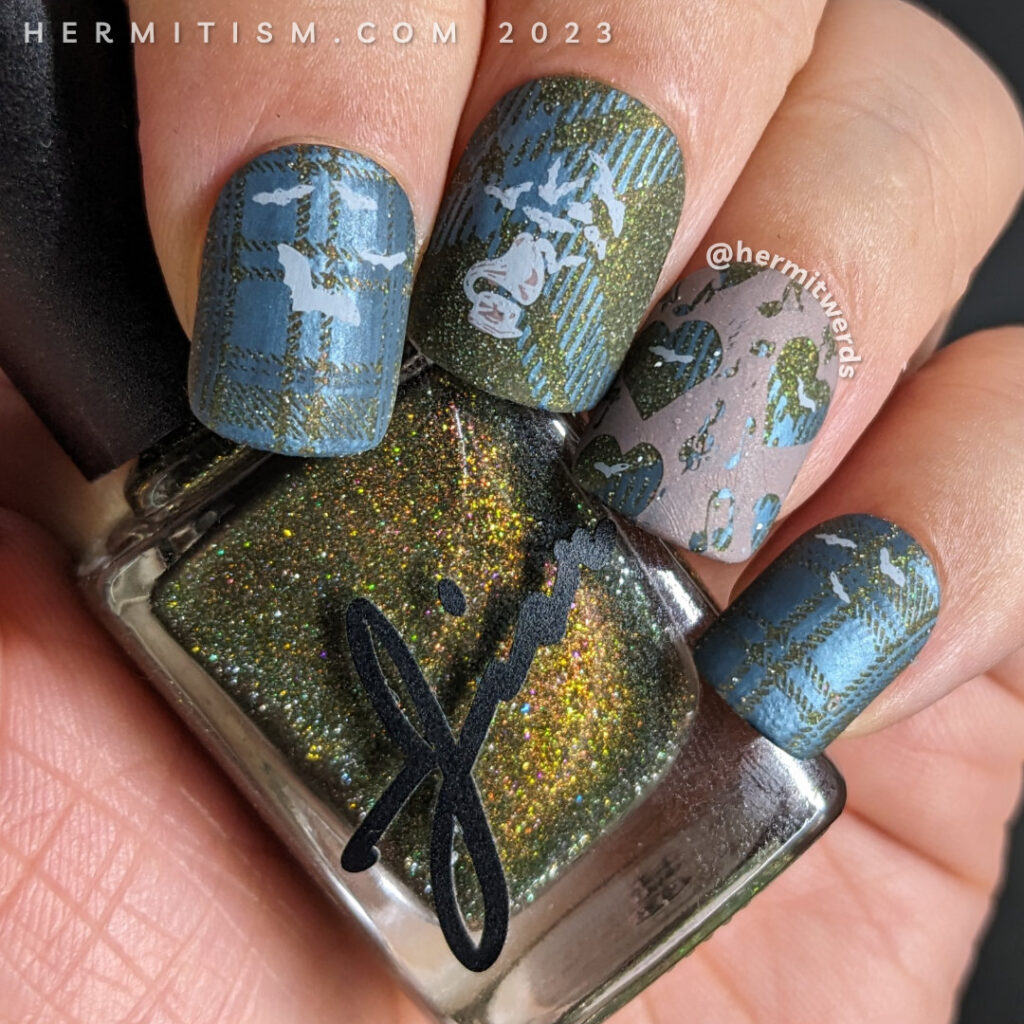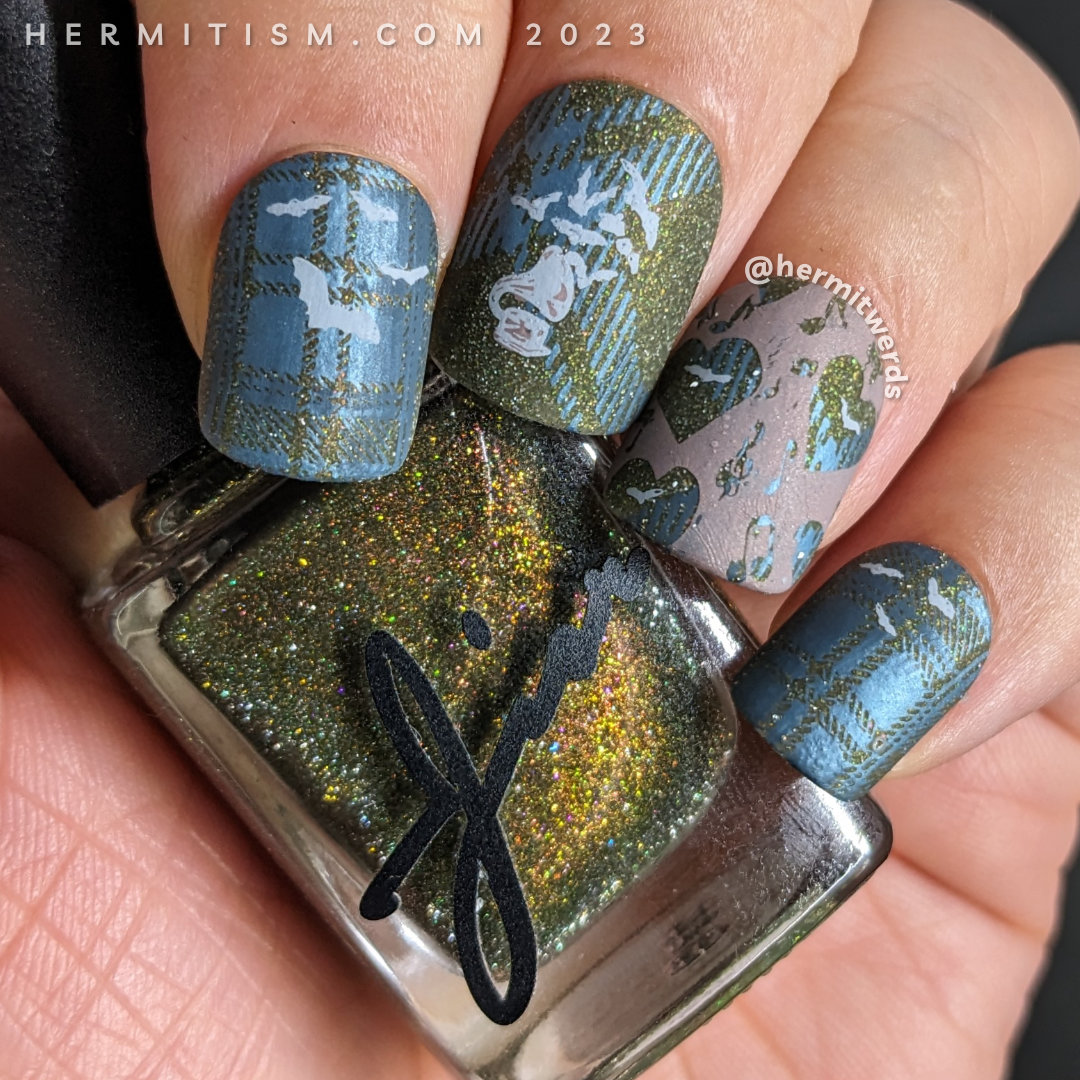 Final bat nail art photos
I turned on my flash for a few pics so you can see the reflective glitter. Mostly buried under the plaid stamping, but such a lovely polish.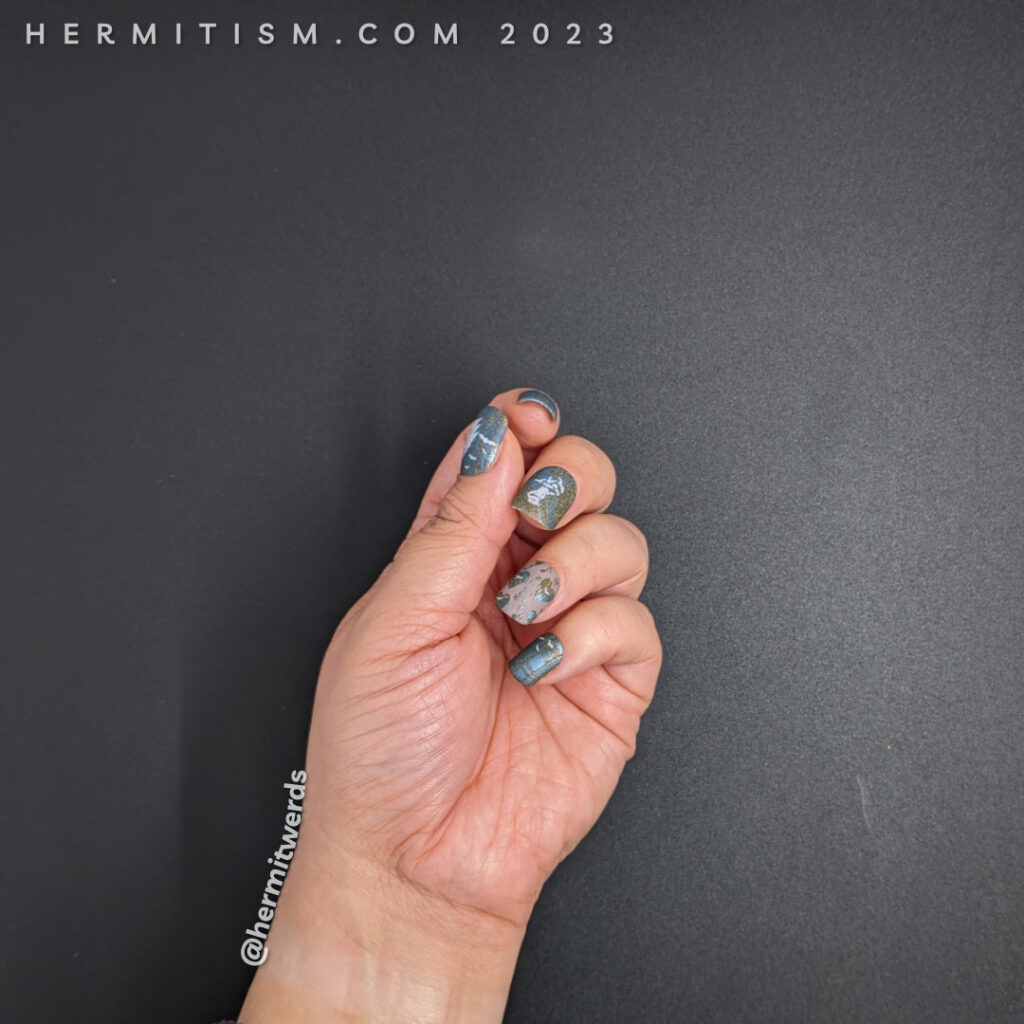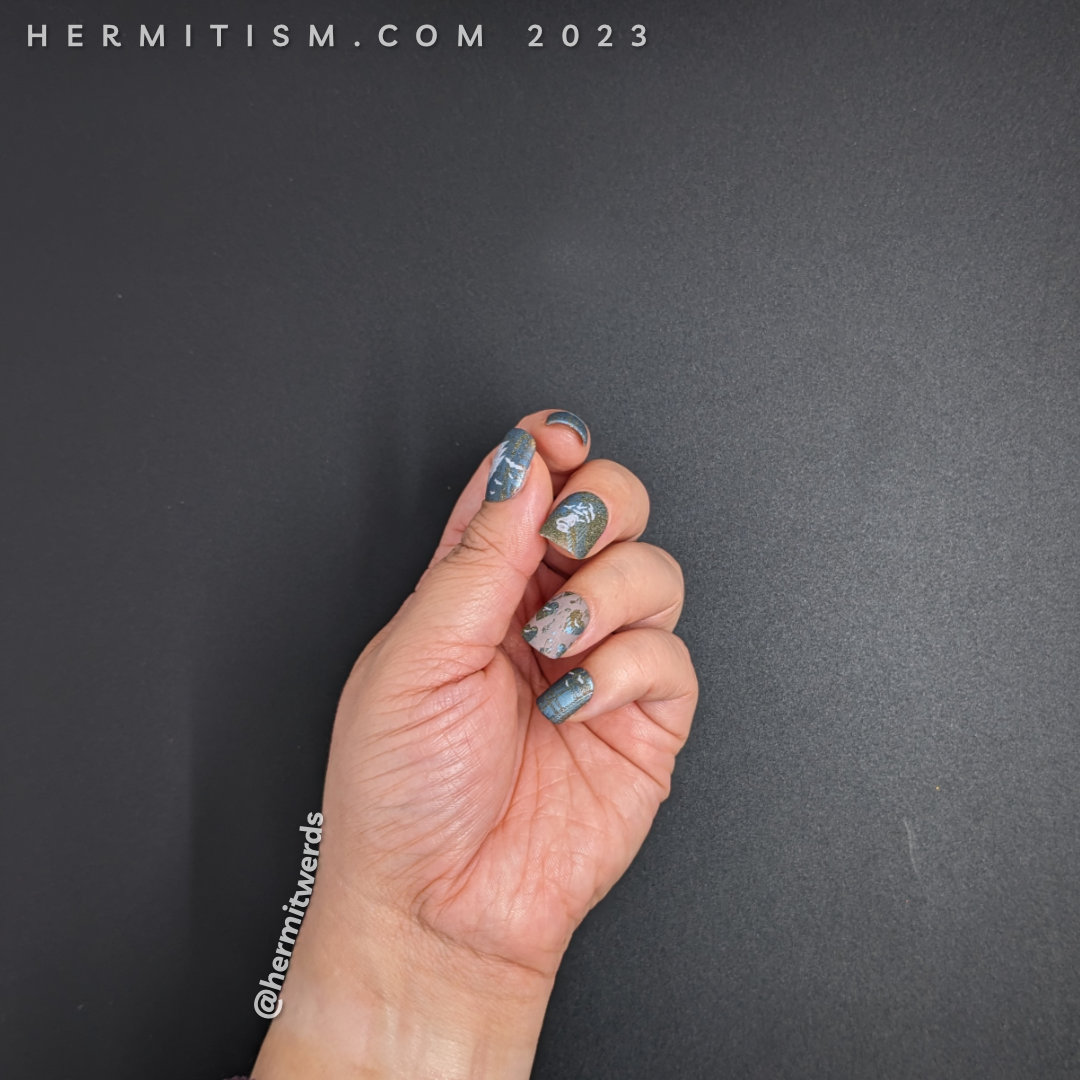 Until next time, friends! 🙋‍♀️