The leaves are already turning in my trees so fall is here for me at least and the nail prompts on Instagram are definitely fall-flavored. Scarecrows can be out when a crop first starts, but it's when we're ready to harvest that they become relevant: scaring the birds away from the crops by making them think an apex predator (us) is hanging about. These days scarecrows are an almost child-like measure when you consider that bird populations were often slaughtered by humans trying to keep their crops "safe" (when it couldn't even be proved that they were taking a significant amount of the grain). Honestly, I would not be surprised to find there are places even the States that are still doing this. It's just so ignorant. *sigh*
Well that got dark fast. Welcome to my brain? That's a heavier way of saying given the subject of scarecrow I decided to stamp crows in the background. Aren't they cute? Ahem.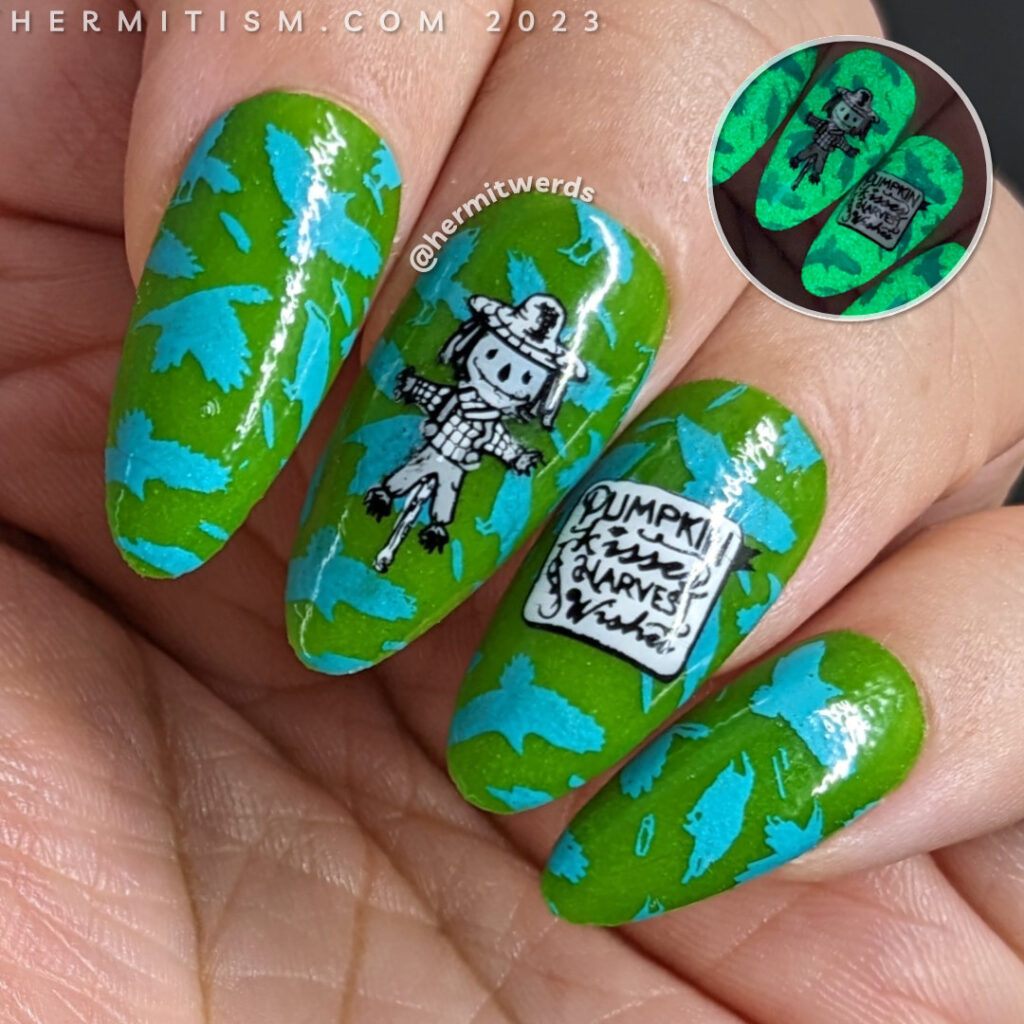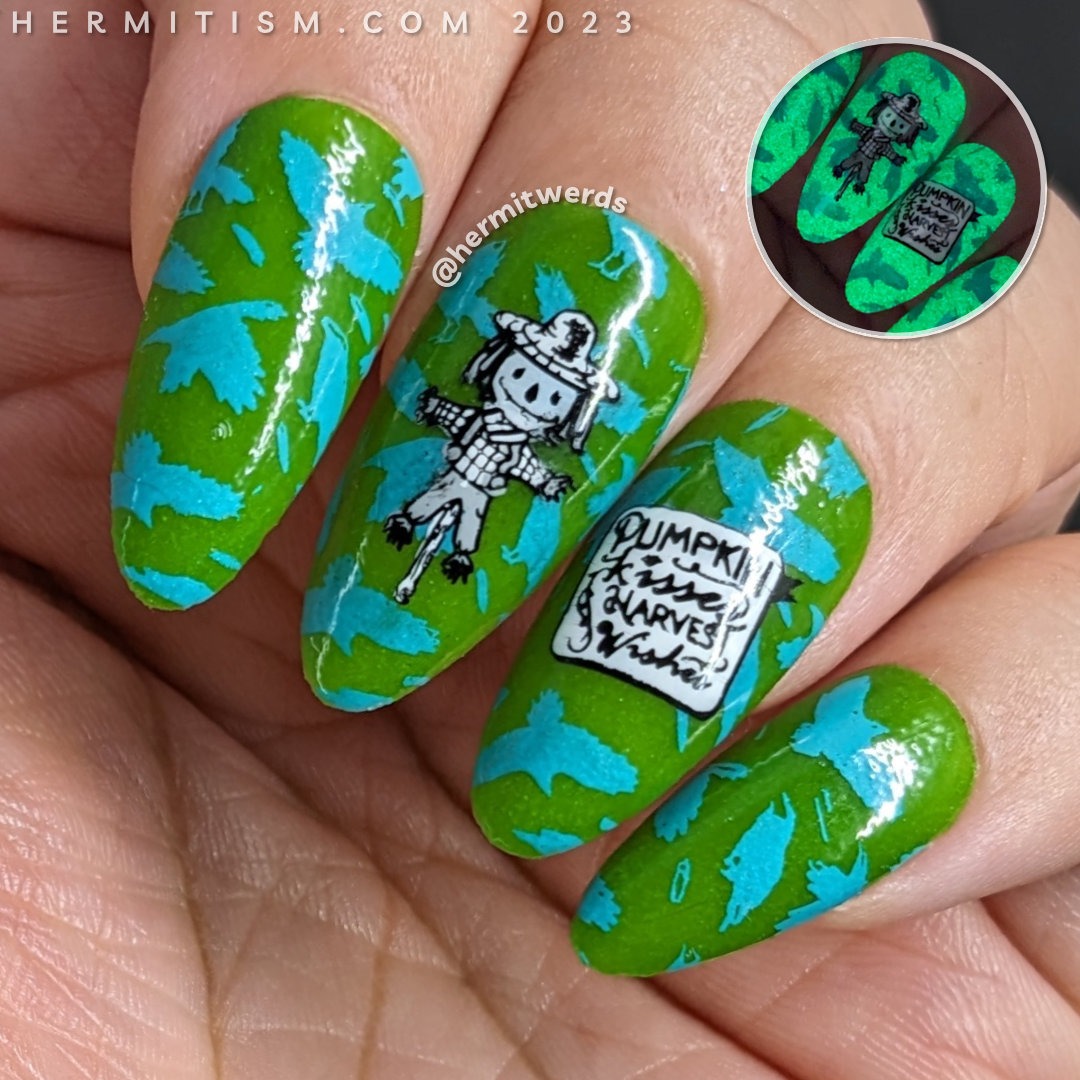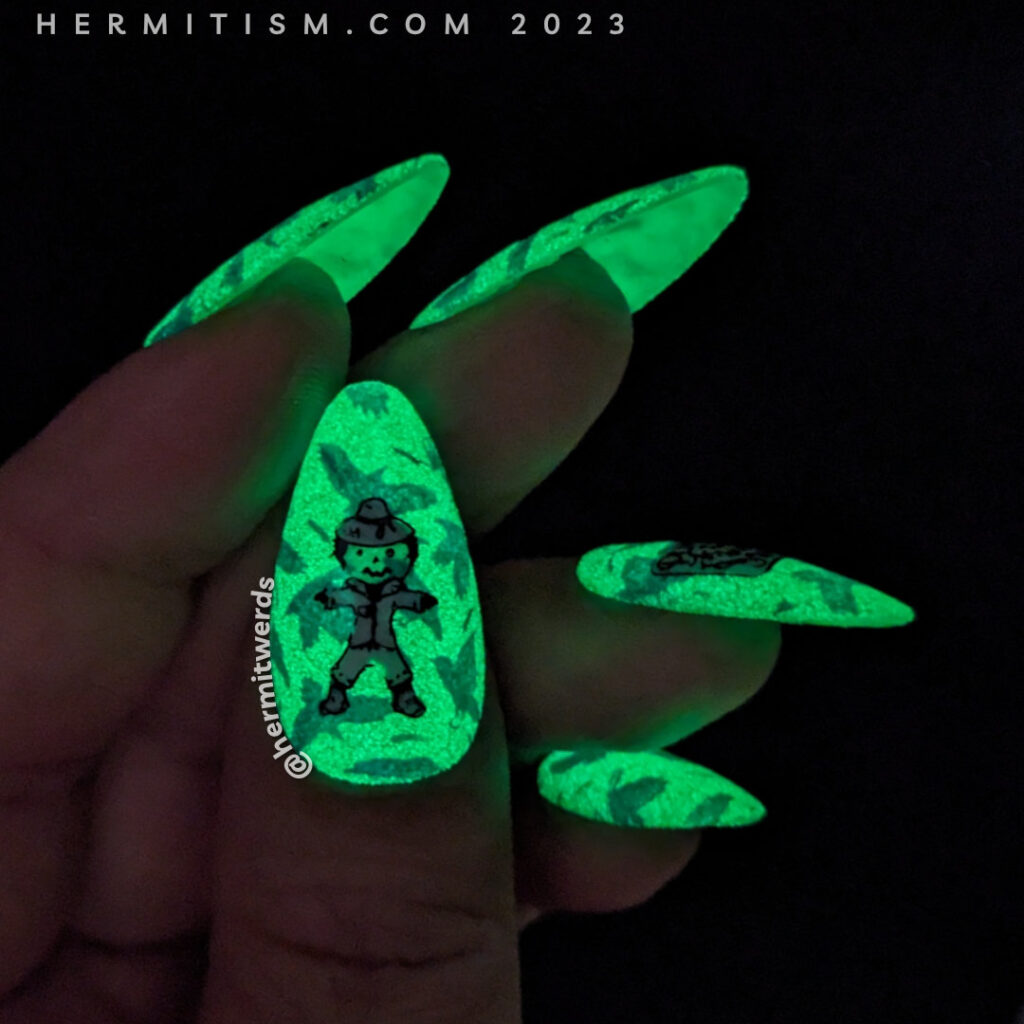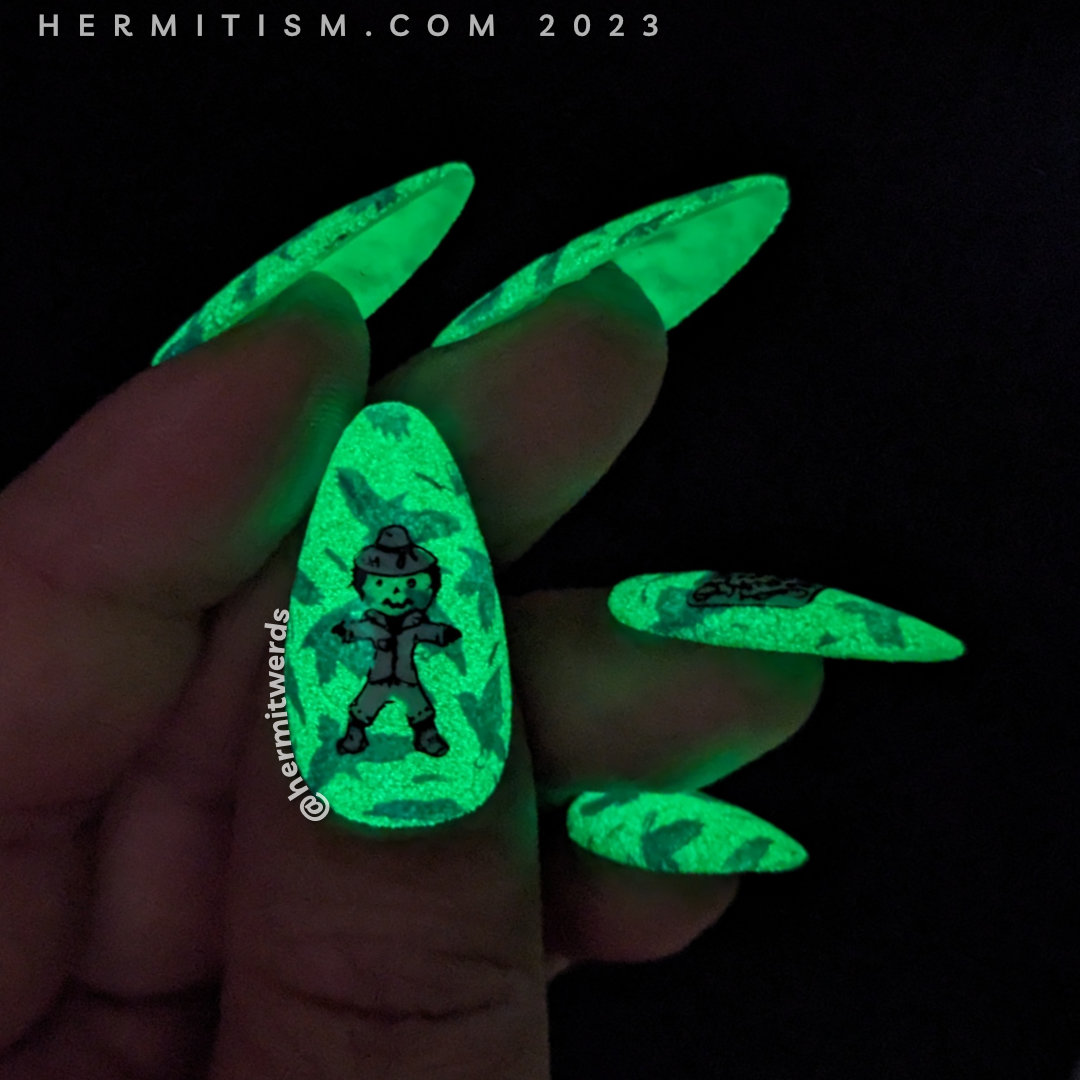 So cute, we'll even share a photo of them with no scarecrows. All crow and, happily, with glow (in the dark).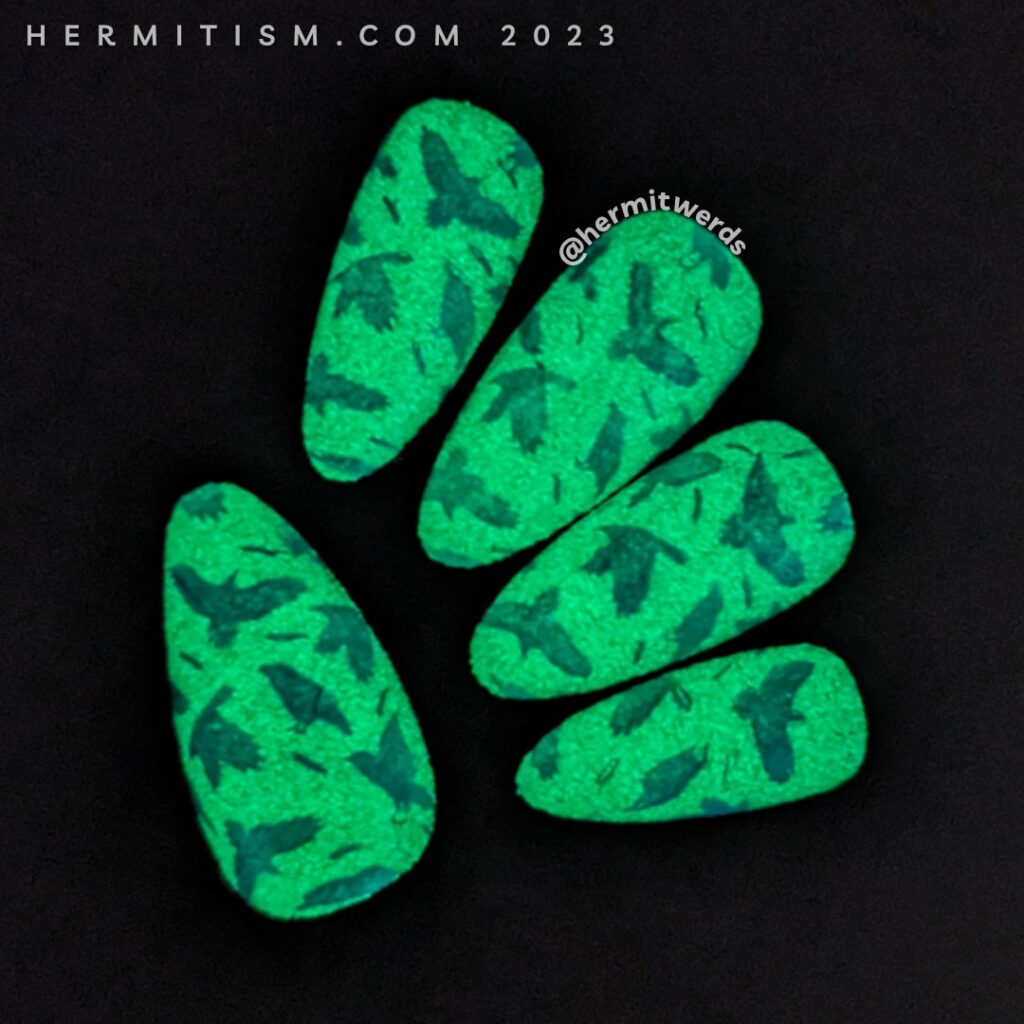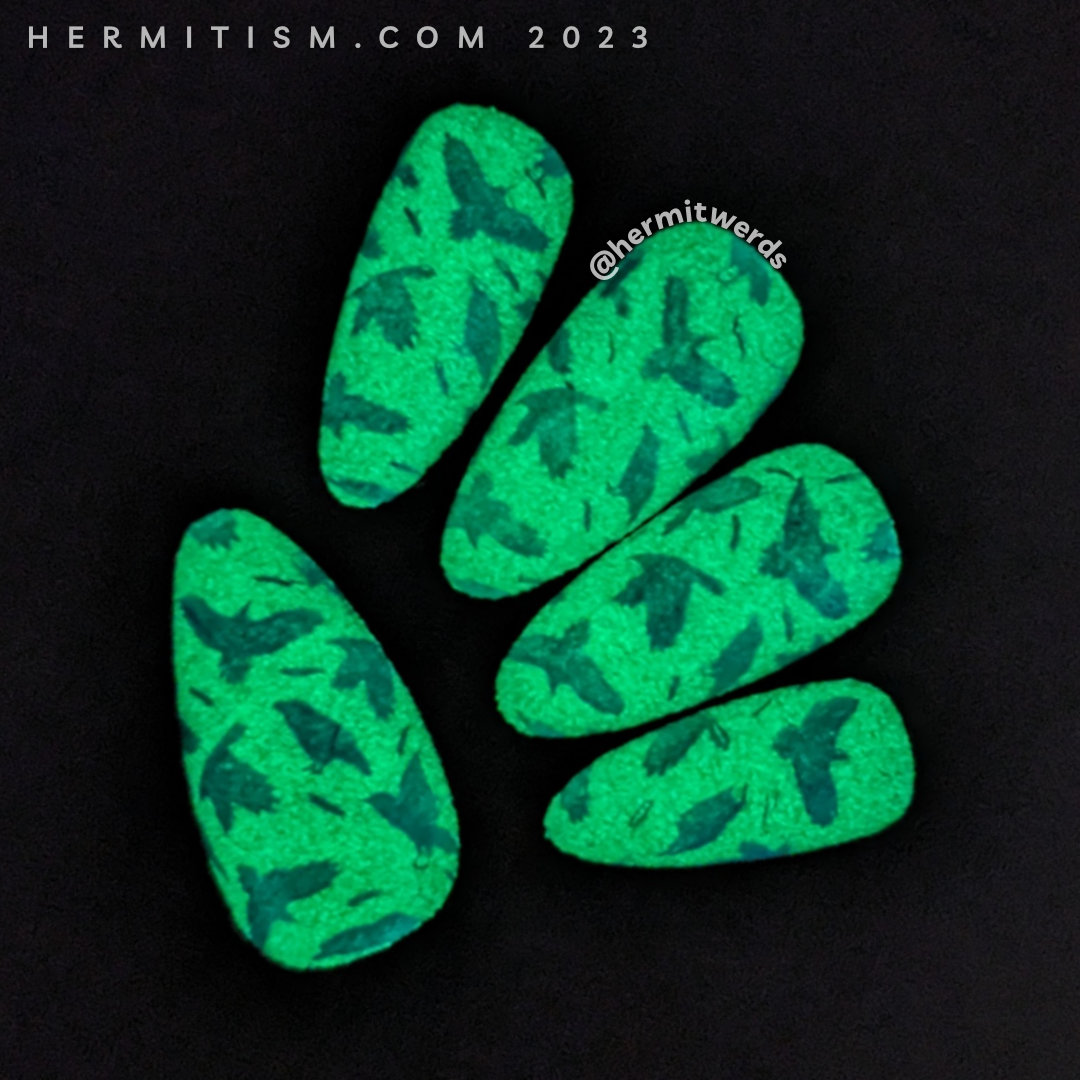 Nail art products used
Base Polish:

Stamping Polishes:

Advanced Stamping Polishes:

Stamping Plates:
Items in italics are debuting on the blog for the first time.
I'd seen several other nail artists post nail art with a super bright background and then the actual subject of the design was completely black and white. So I decided I wanted to try that out for myself. It was fun. I don't know that a complex layered design was the easiest place to start, but when I messed up the head, I was able to just trim that part off my decal and make a second head. So there's that…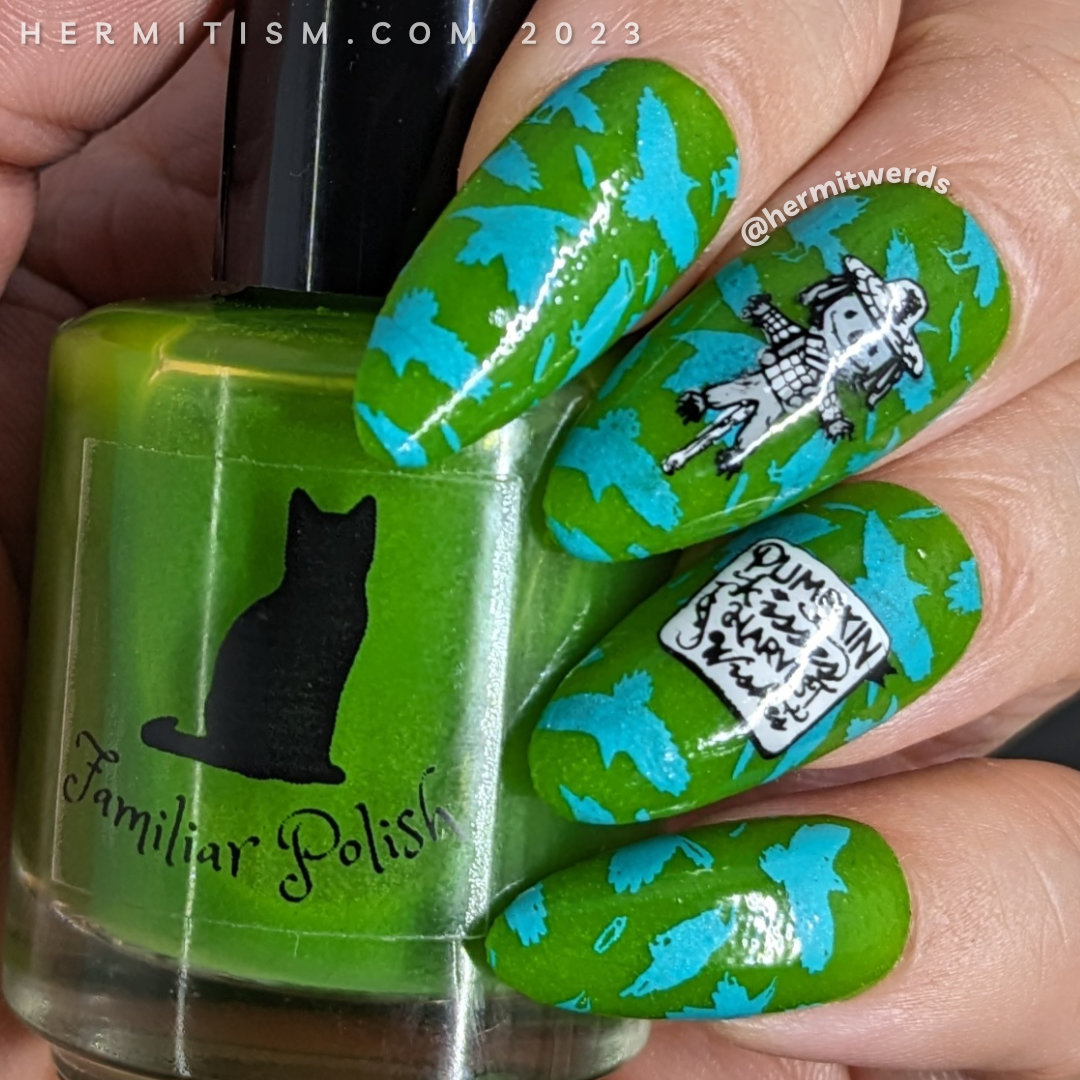 Final scarecrow nail art photos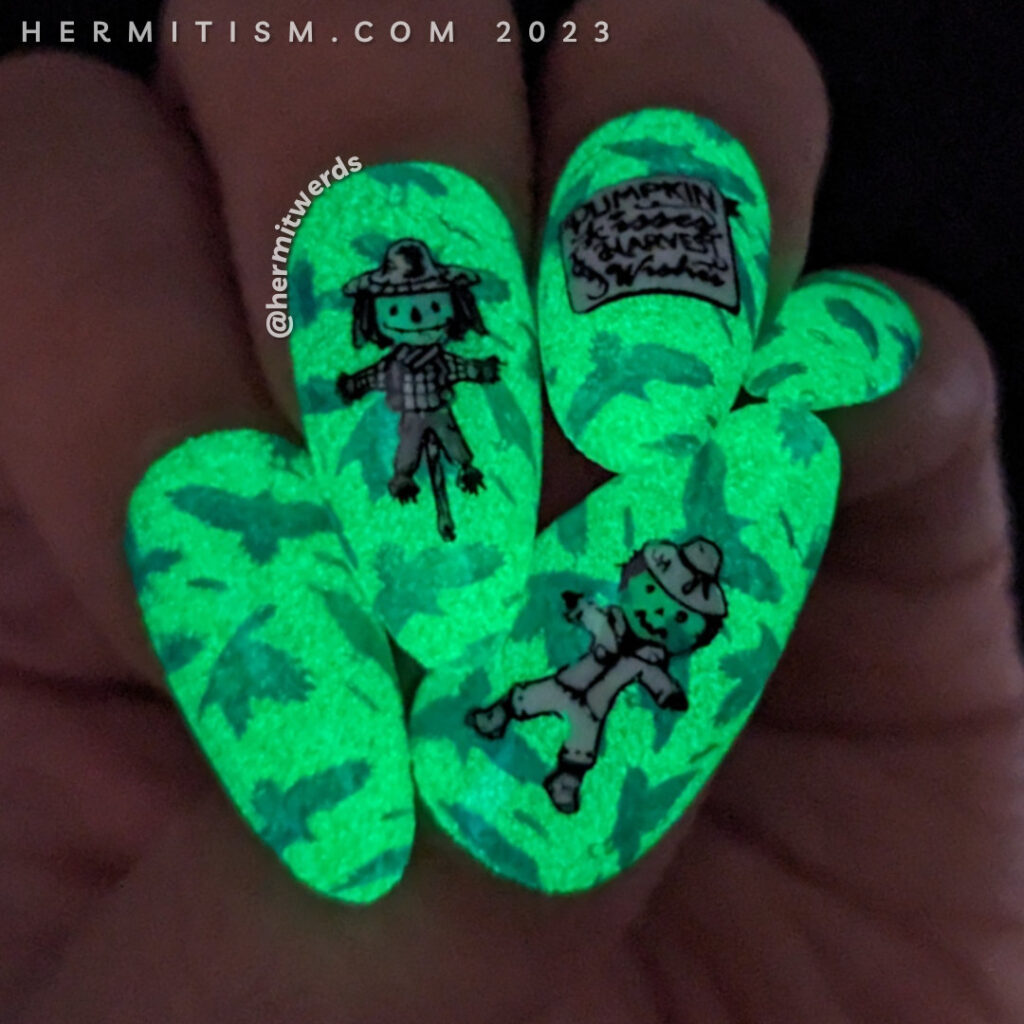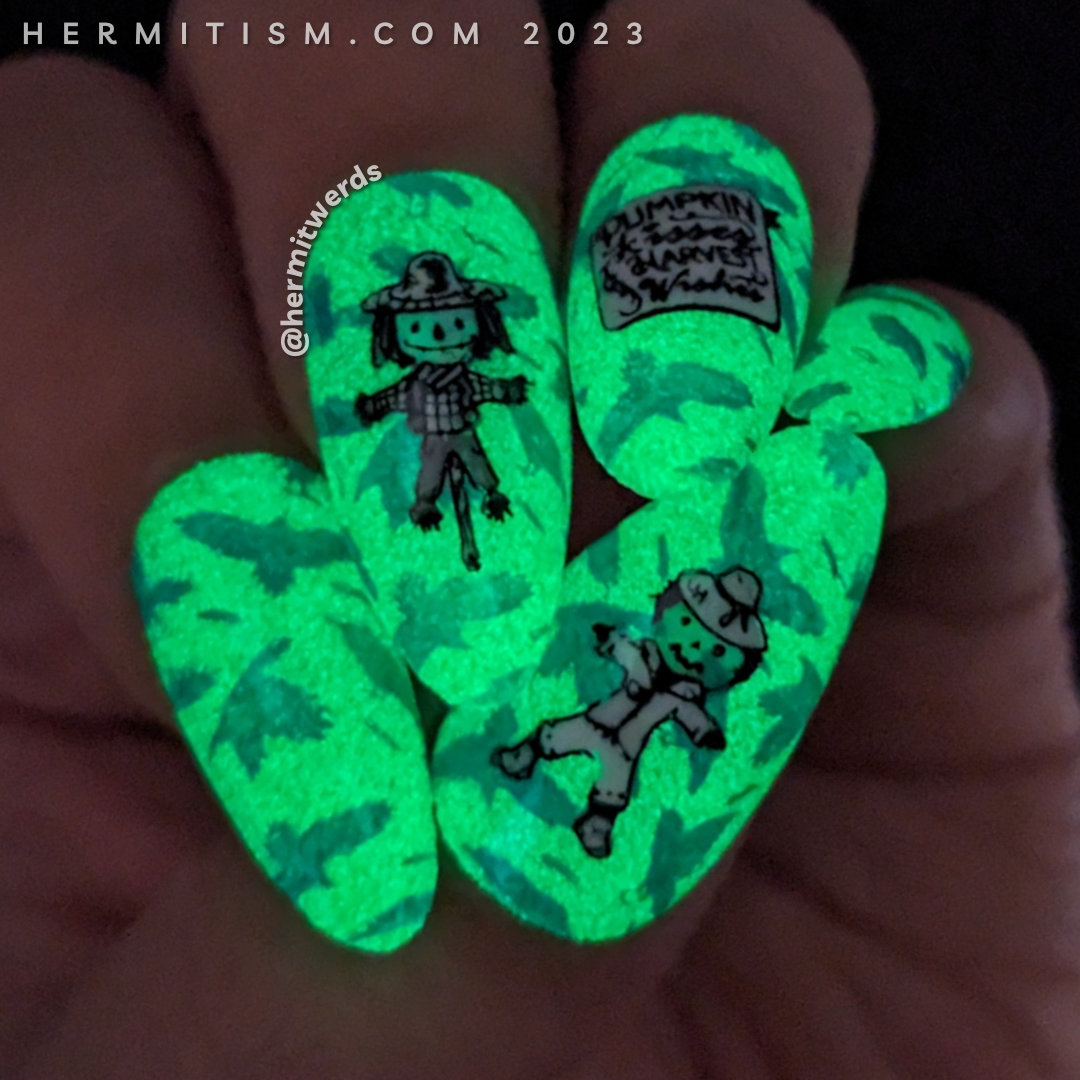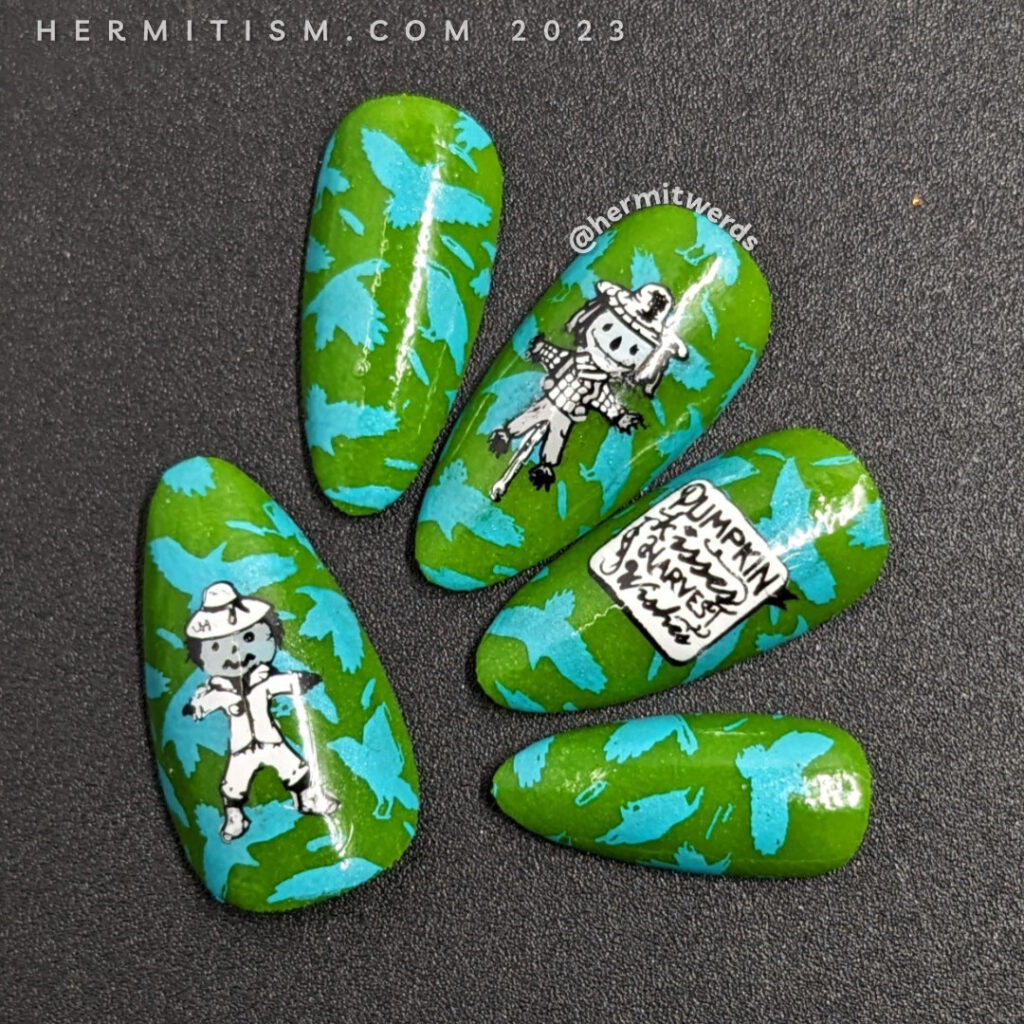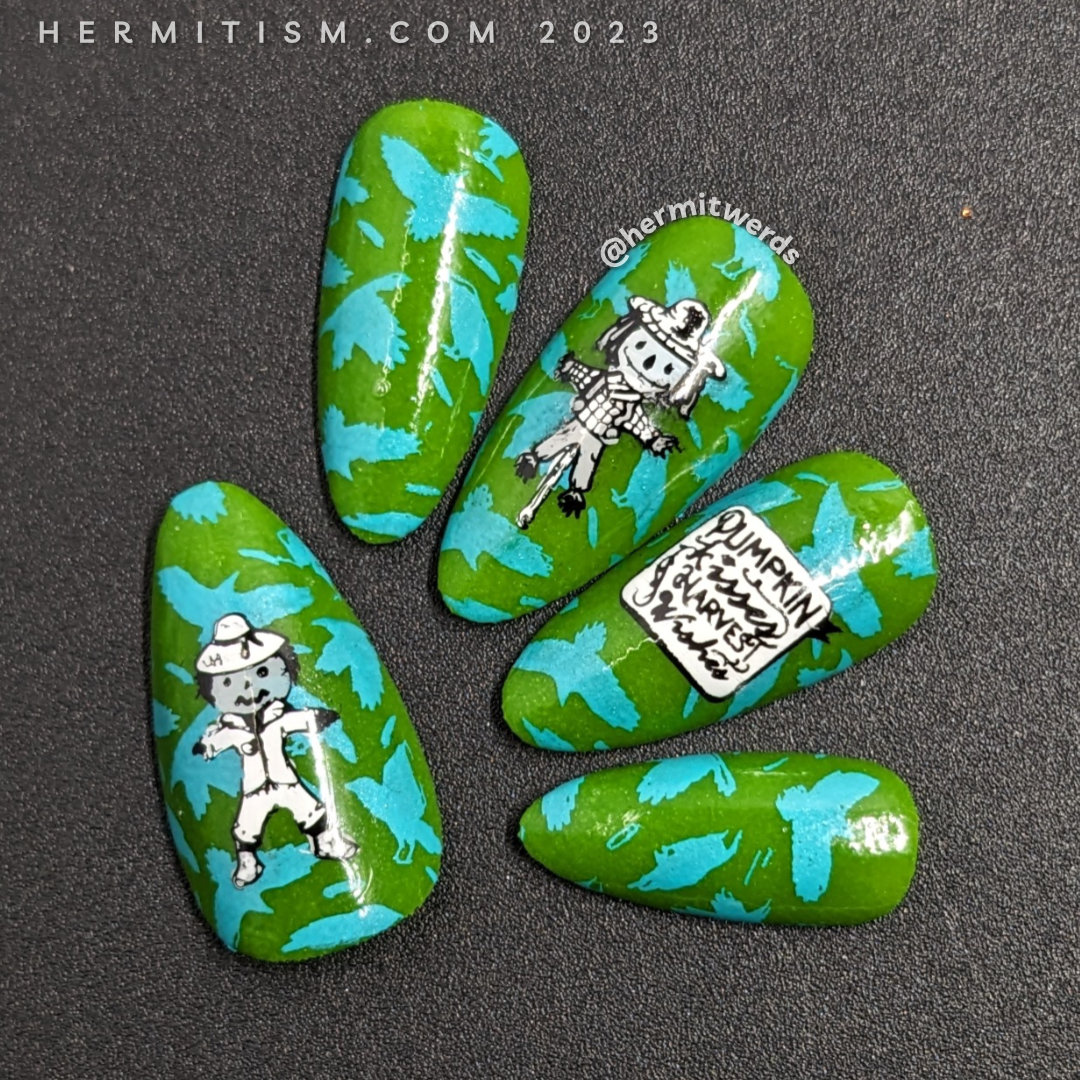 Until next time, friends! 🙋‍♀️