Today I am bringing you some super purple grape nail art for #glamnailschallengesept. At the start of this month I finally went through my helmers and recorded all of the polishes I haven't used yet on the blog. I had 52 Sinful Colors/Shine polishes listed alone, 150 total unlisted polishes. Now a lot of them I'd used before I started the blog, but that still means I haven't used them again since June 2016. I have four months left this year and I want to knock that list down by a third. (I'd love to make that goal higher, but I also don't want to force the issue and produce nail art I'm not proud of.)
Today's design was a good start, knocking two Sinful polishes off the list. And, oh my, those purples are amazing. I'm just glad we're heading into Halloween season because they beg to be used again soon.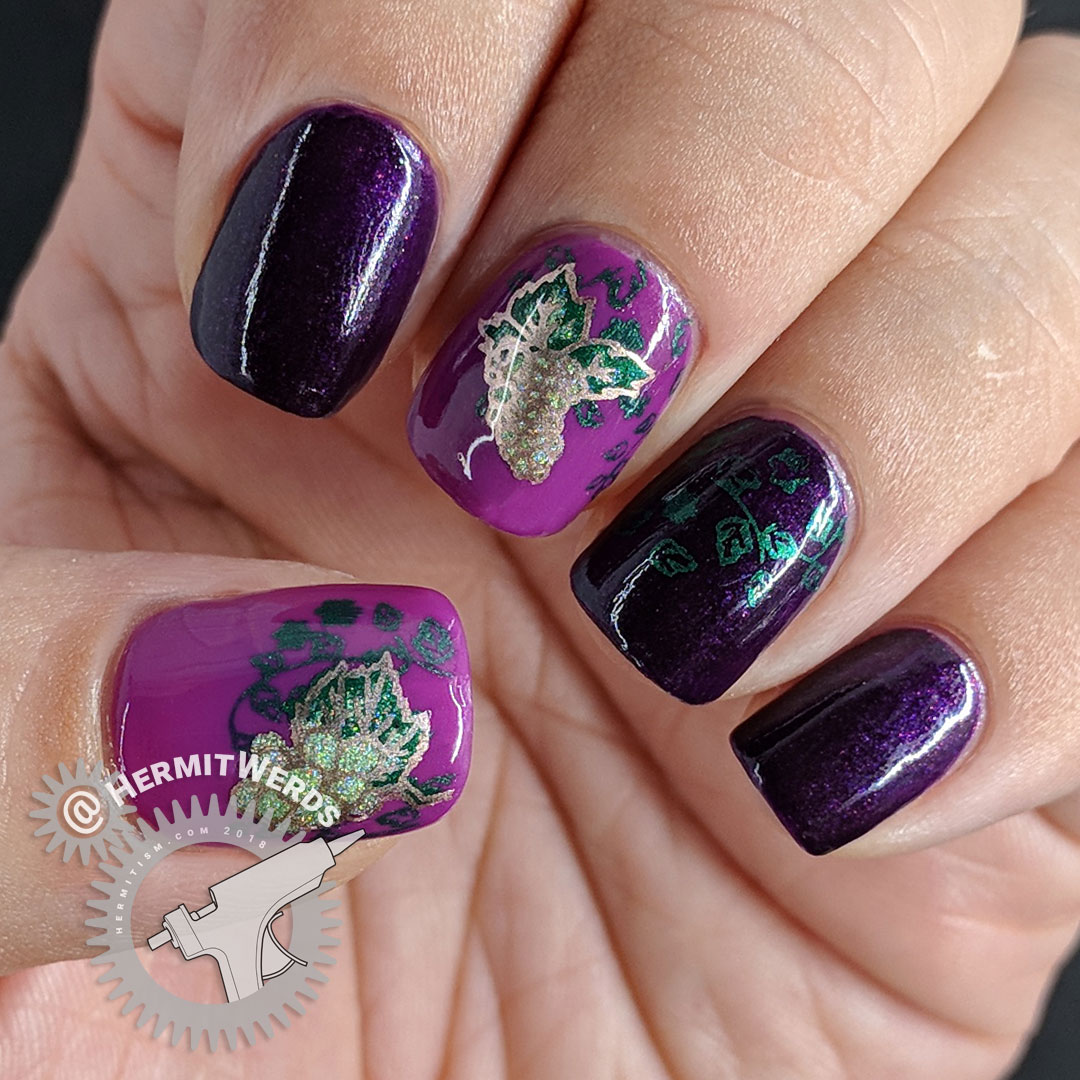 I almost wish I'd taken a few photos of this matte because I suspect "Karnival's" beauty would have shone more. Also, I had forgotten "Hazed" was basically a purple jelly. I really want to try a jelly sandwich or pond manicure with it now. Ah! It's so jelly I want to bite right into it!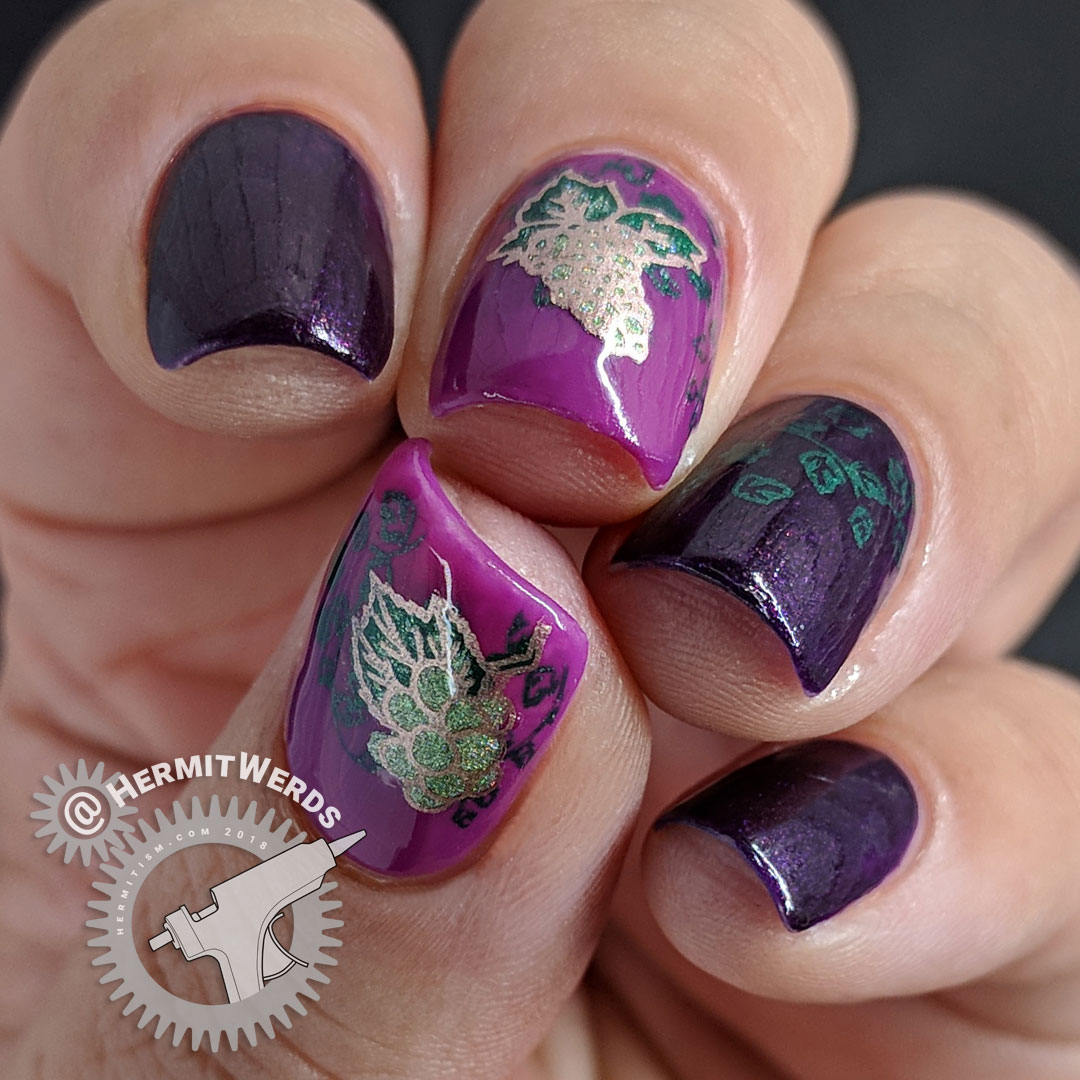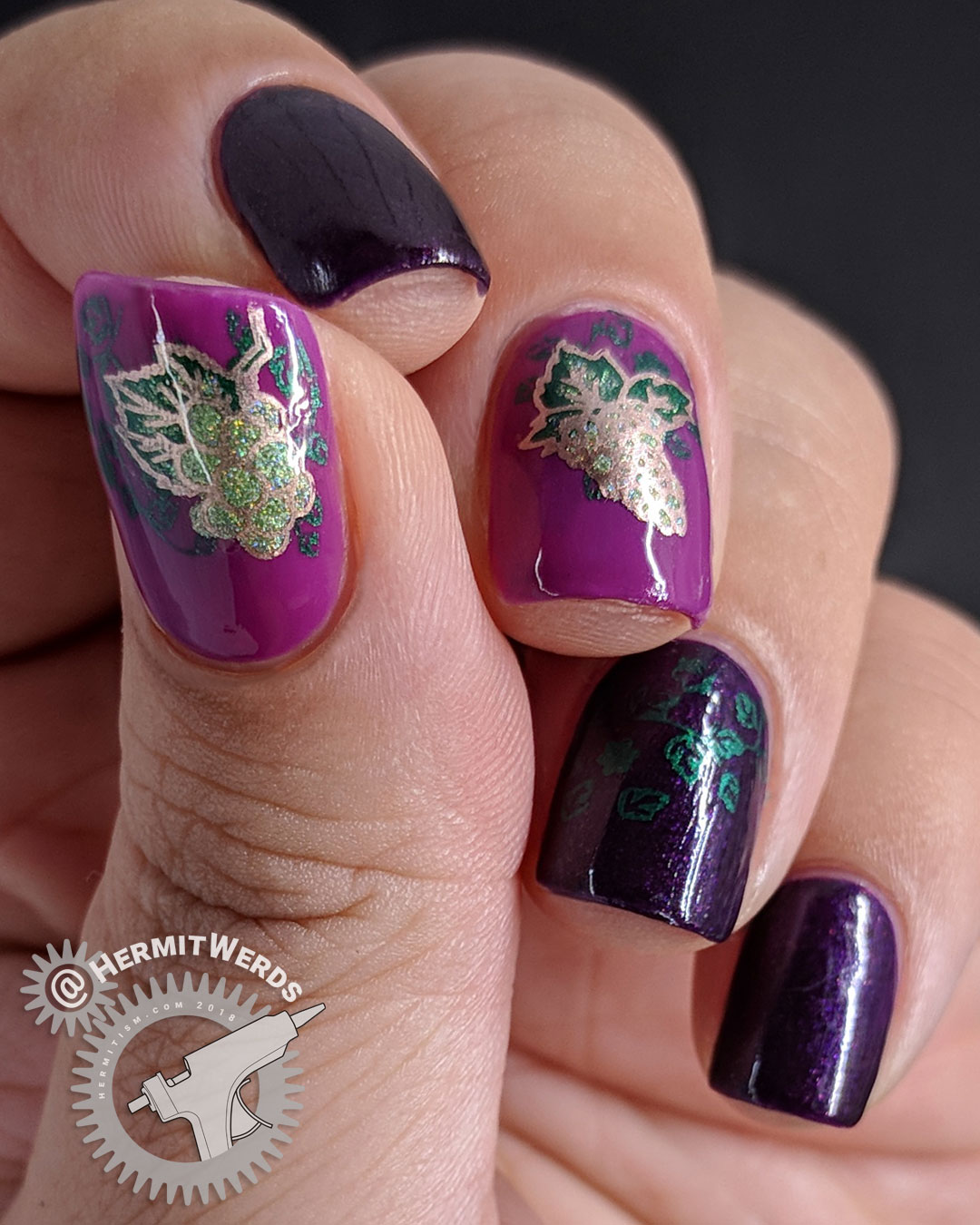 It feels appropriate that today's nail art that uses the same vine pattern I used the first time I painted grape nails. I based that nail art on The Fox and the Grapes tale. Aligned with The Bremen Town Musicians and The Owl and the Pussycat, I am starting to get the feels for another ongoing series, even though fabric patterns with sea life has already become a Thing. Do I need more weird series?
Seriously, I'm asking. Is anyone interested in seeing more obscure fable nail art instead of the typical fairy tales? Cinderella is nice, but who will bell the cat? Where is Baba Yaga? Something with sausages. I don't know. They seem to come up a lot.
But I might repaint the old grape nail art if I decide to do this. Because it hardly seems fair that the crow was left out. Also, it's a weird relief to see how much of the polish didn't pick up on those grapes. They should be solid circles. Sometimes it feels like my stamping has gotten worse because I notice those little spots more, but the reality is that they were always there and I do get them less now. I'm just more observant. I want my ignorance back!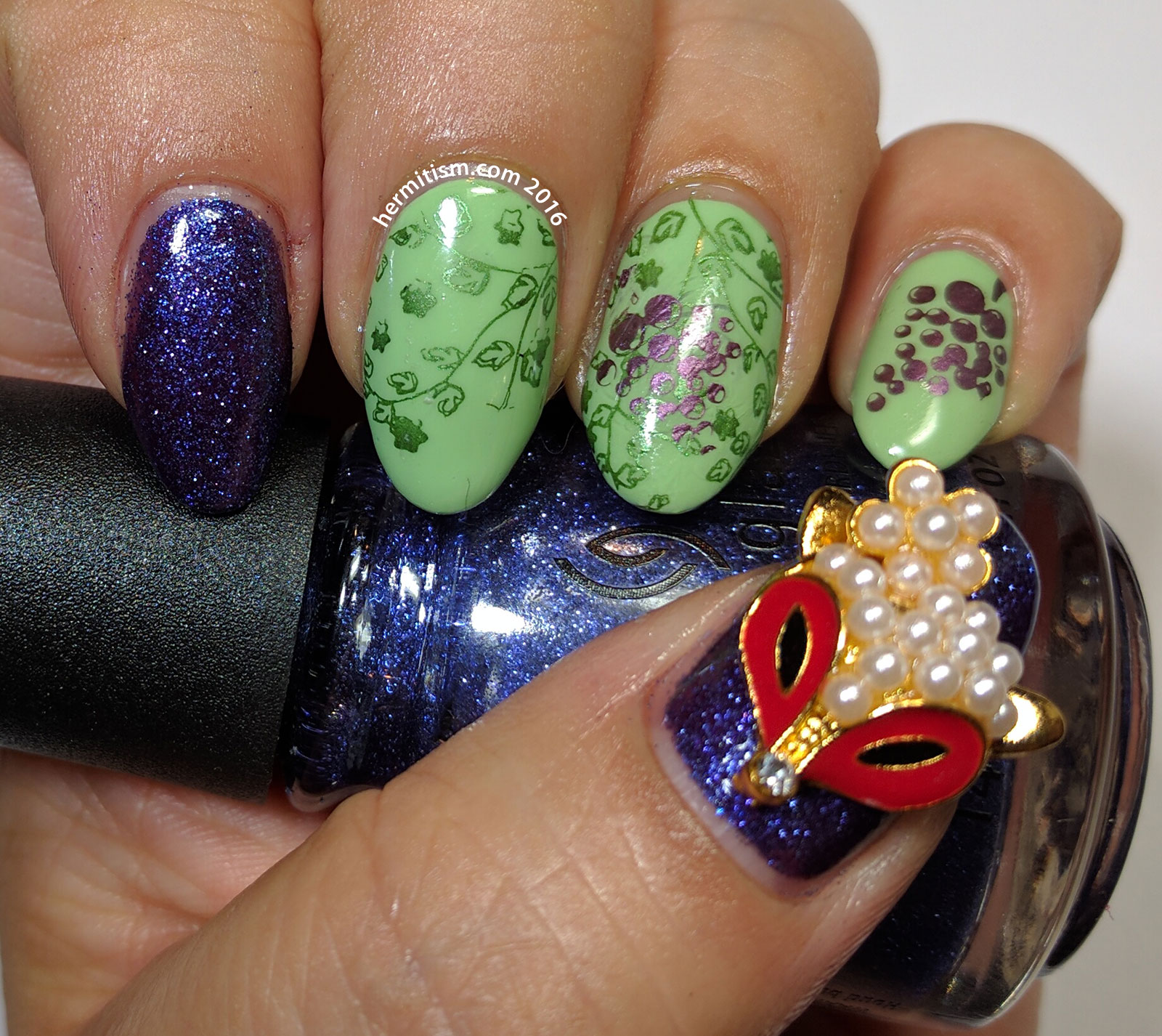 Until next time, friend! 🙂