I meant to get this written up sooner, but I made the mistake of wandering outside to weed for a bit. The new yard is much bigger than the old and the abundance of rain has kept certain plants growing all winter. In other words, I was clawing things out of the dirt for two hours and barely made a dent in it. Meanwhile, my husband got to hear two hours worth of wailing as my cat protested our separation. 😂
Today's nail art is nothing new to the nail art community: quartz! Also known as a careful sandwiching of a cool stringy texture between layers of jelly polish. And in my case a matte top coat to finish.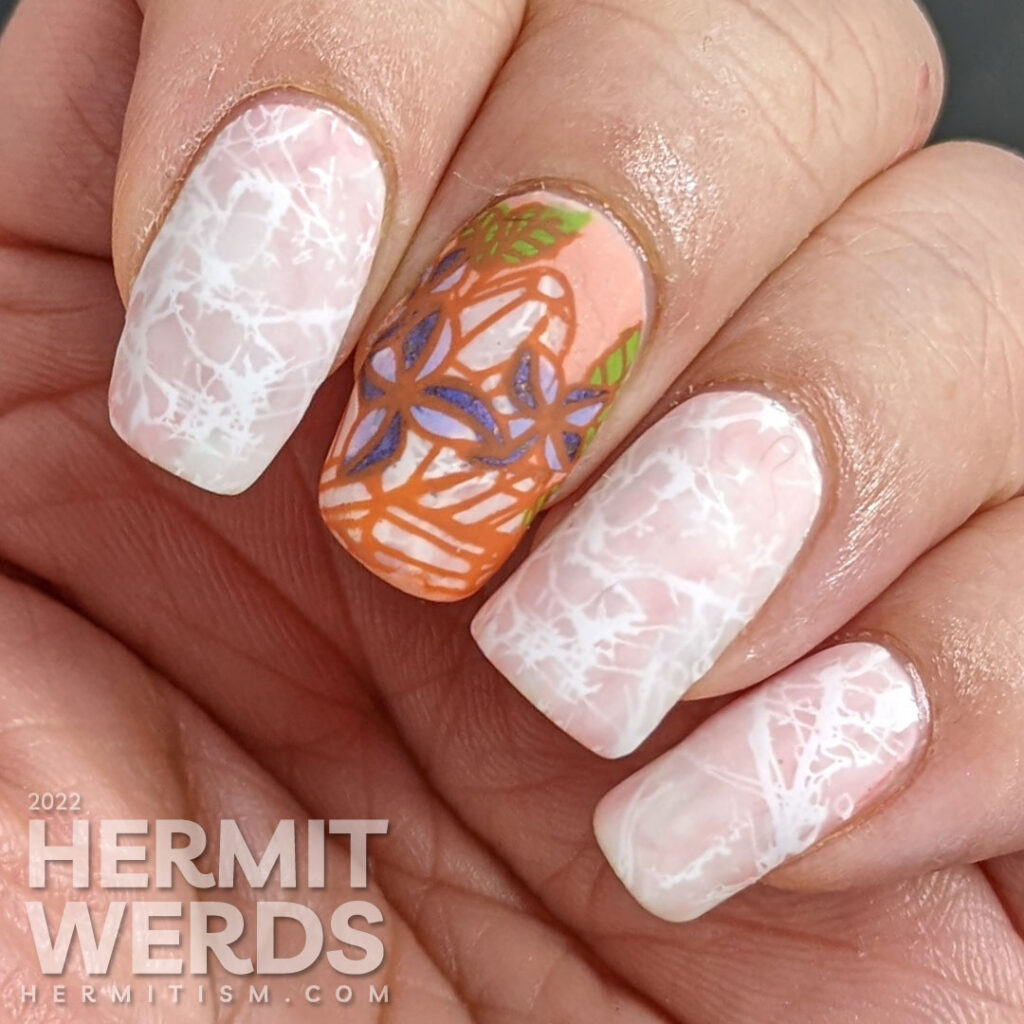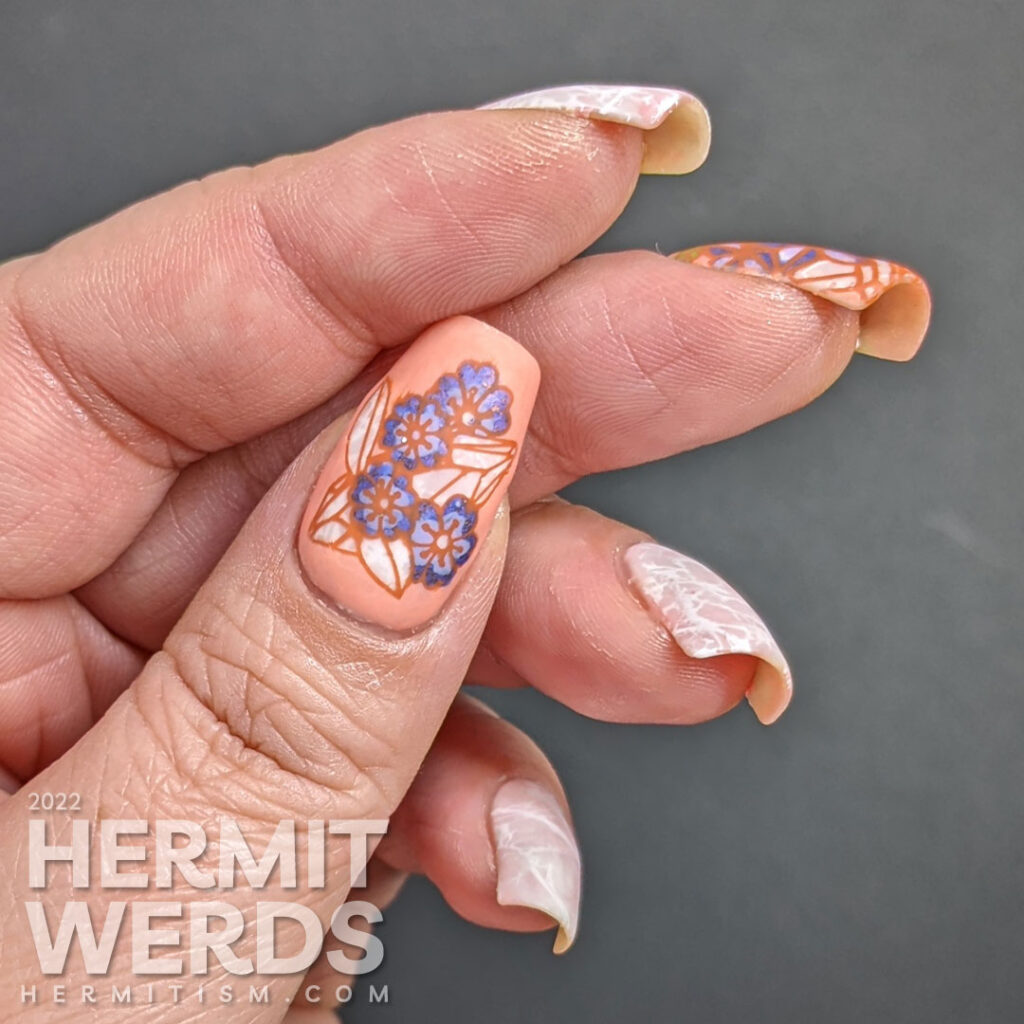 Nail art products used
Base Polishes:

Stamping Polishes:

Advanced Stamping Polishes:

Stamping Plates:
I've used so much of my bottle of white jelly polish that it's down the top of the "KADS", which is pretty amazing in a collection of over a thousand bottles of polish! So useful. In addition to an overall look of quartz, I decided to include some reverse stamping so you'd all know it's me. Instead of filling in the parts of the crystal, I filled in outside of it and let the pattern already on my nail shine through. Much easier than trying to stamp on a decal.
Sadly, though, I find I'm not much in love with this particular KADS plate. I liked it when I first bought it, but after using it I think the lines are too thick which gives it a very coloring book but not in an adult way finish. A few of the images are not like that and I may use them in the future, but probably not the main images with the crystals and flowers. Oh, well. I have many more stamping plates to make me happy.
#AZNailArtChallenge – 'Q' is for Quartz
While there are many different kinds of quartz (like all those kitchen and bathroom counters!), most of the participants used much the same color scheme as I did. But there were a few who went with bolder types of quartz and really I love them all. Check out the group tag.
Next prompt for the AZ challenge is 'R' is for Rock 'n Roll. I have…too many ideas for it.
Gemstone manis of the past
Once upon a time I tried painting opal nails on the blog. It was a lot of fun and I got to dig into a lot of different nail art supplies like flakies and strips of iridescent film. I would probably do it differently if I were to paint it again today, but I've also tried so many more things (and have more toys! 🤑). On the other hand, I probably wouldn't paint the marble mani any differently. I love it too much.
Final quartz nail art photos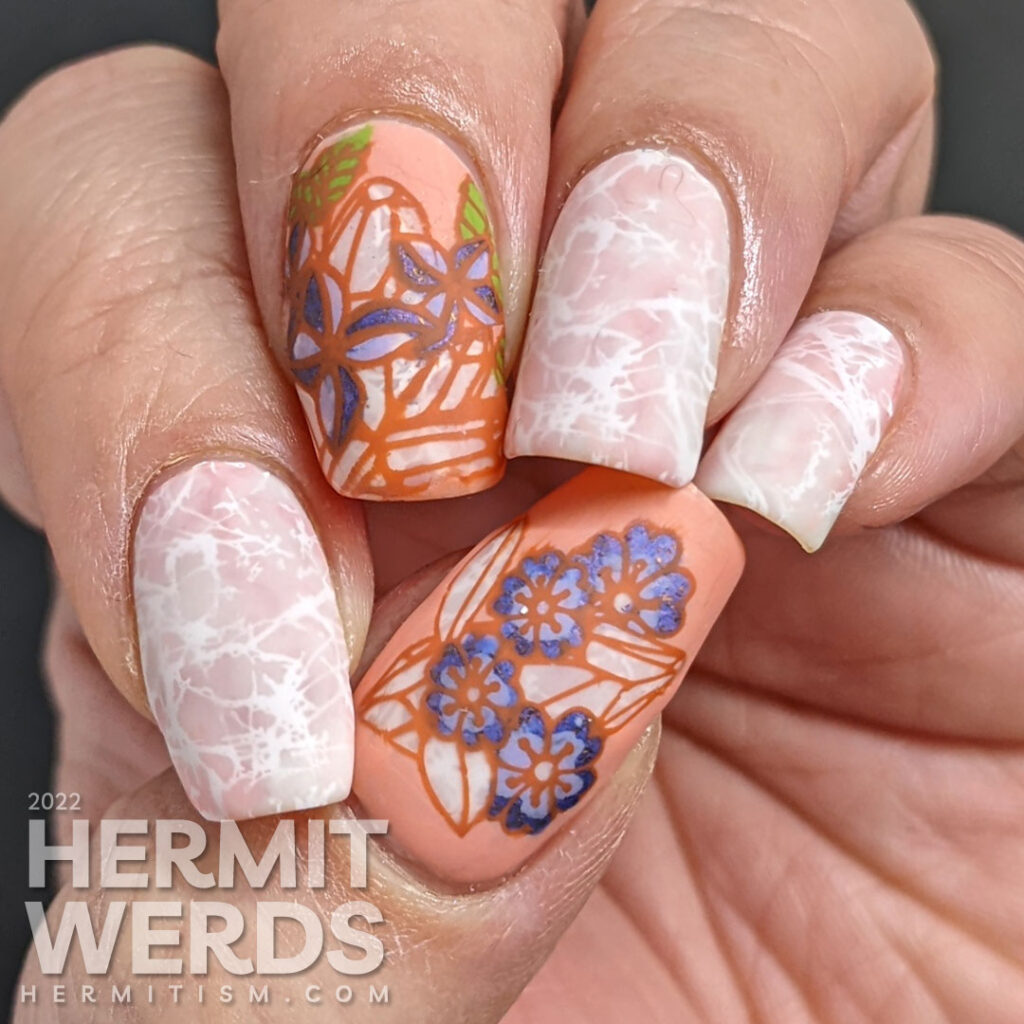 Until next time, friends! 👋