Reflective glitter polishes have been popular for the past couple of months and I resisted the trend for a while. Then I bought one from Polish Pickup and after swatching it realized, yeah, they're pretty fun. But I own enough polishes as it is so I decided to get Familiar Polish's "Silver Tongues and Silver Linings", which is your basic silver reflective glitter. I can use it as a topper or alone and that will cover me in most instances. However, I couldn't resist getting her "Lonely Hearts Club" as well, which I used in today's mani. Below I have my one photo with the flash on because, while it look cool, that's just not what you see in daily life.
Nail art products used
Base Polishes:

Stamping Polishes:

Advanced Stamping Polishes:

Freehand Painting:

Stamping Plates:
I wanted to be extra dramatic with today's gothic look. So I dug out some stiletto falsies and used them for the first time. Seriously do not know how all those people with nails this long function on the daily, but dang they look good. I'd painted my base polishes already when I realized I'd backed myself into a kind of corner. The falsies were clear and so was the jelly and my actual nails are kinda long. I stamped with a cool texture to help hide them, but you can still see them a bit.
The next step was to flex my humor on the nail design so I freehanded "I just want your…" and used the cupcake with an anatomically correct heart from Maniology's awesome gruesome food stamping plate M248. Am I talking about the actual heart, the cupcake or someone's love? This is why I feel free to label this as my anti-Valentine nail art of the year.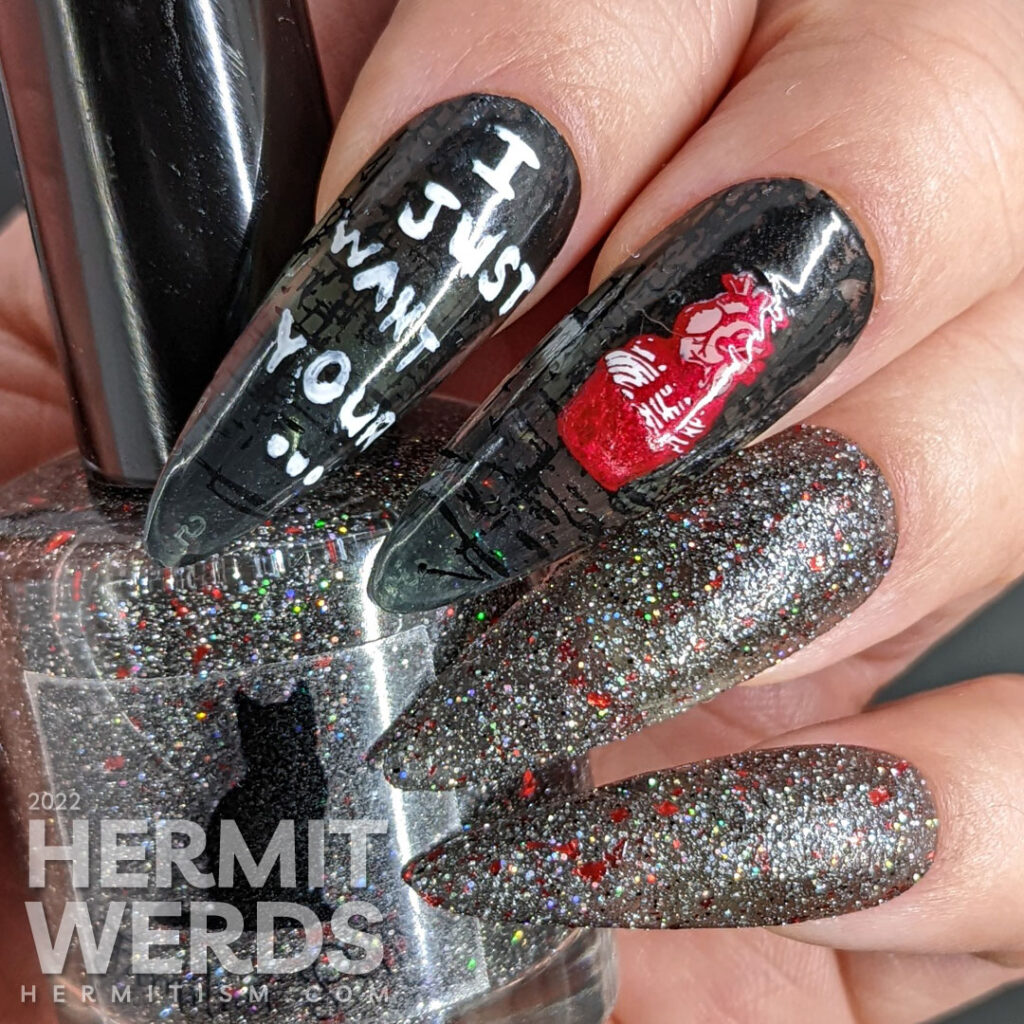 #HalloweenForeverCollab – Gothic Valentine
My nail art is more goth than gothic, but my fellow participants have run the full gamut between the two ideals. The designs for this prompt are so stinking cool! Check out the group tag for all the gorgeous gothic nail art. Our next prompt is green, black, gold with snakes (obviously in acknowledgement of St. Patrick's Day this month). Convenient since I didn't have room for this particular holiday in my nail art-ing plans.
Ending gothic photo dump
Seriously, how lucky am I to own a stamping plate with a cool demon chick holding a knife with a heart on it? Like…could you serve my purposes better, world? Anyway, I hope you enjoy the rest of my photos. 😆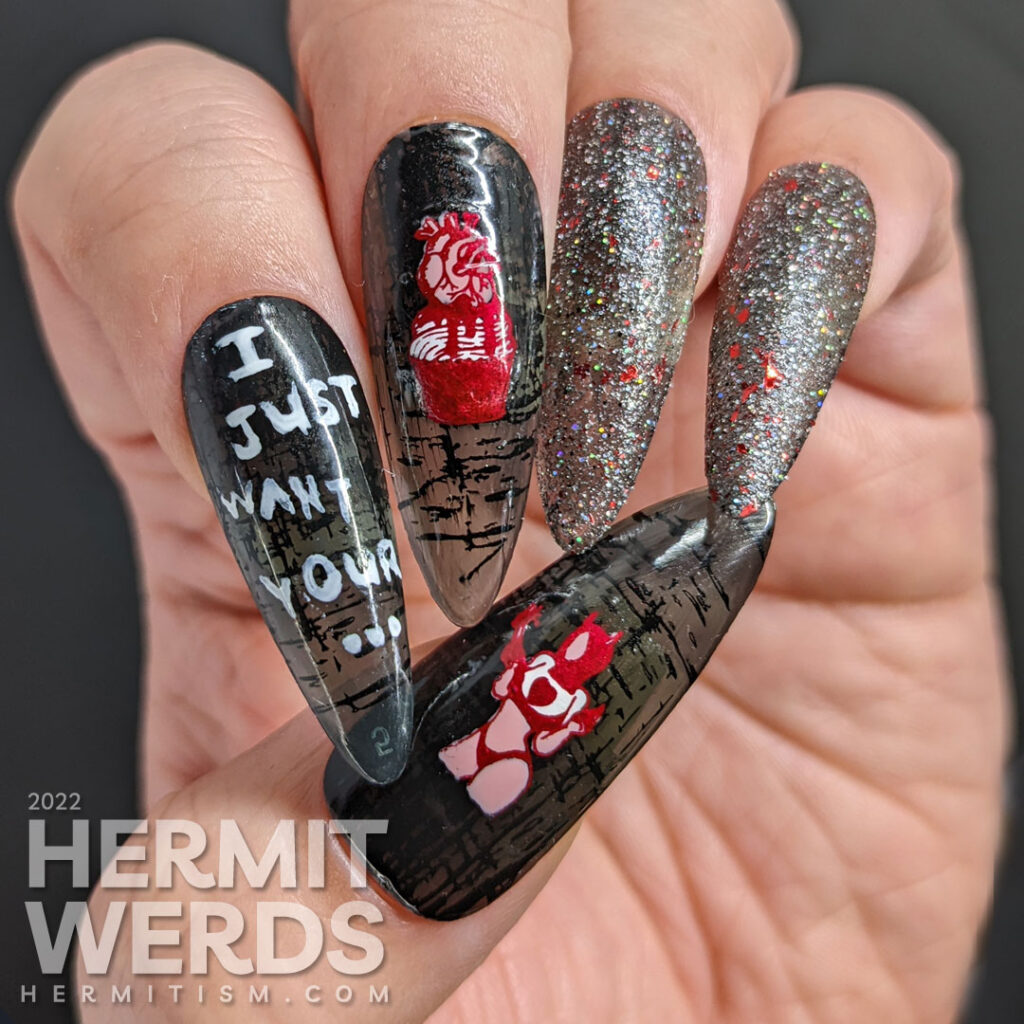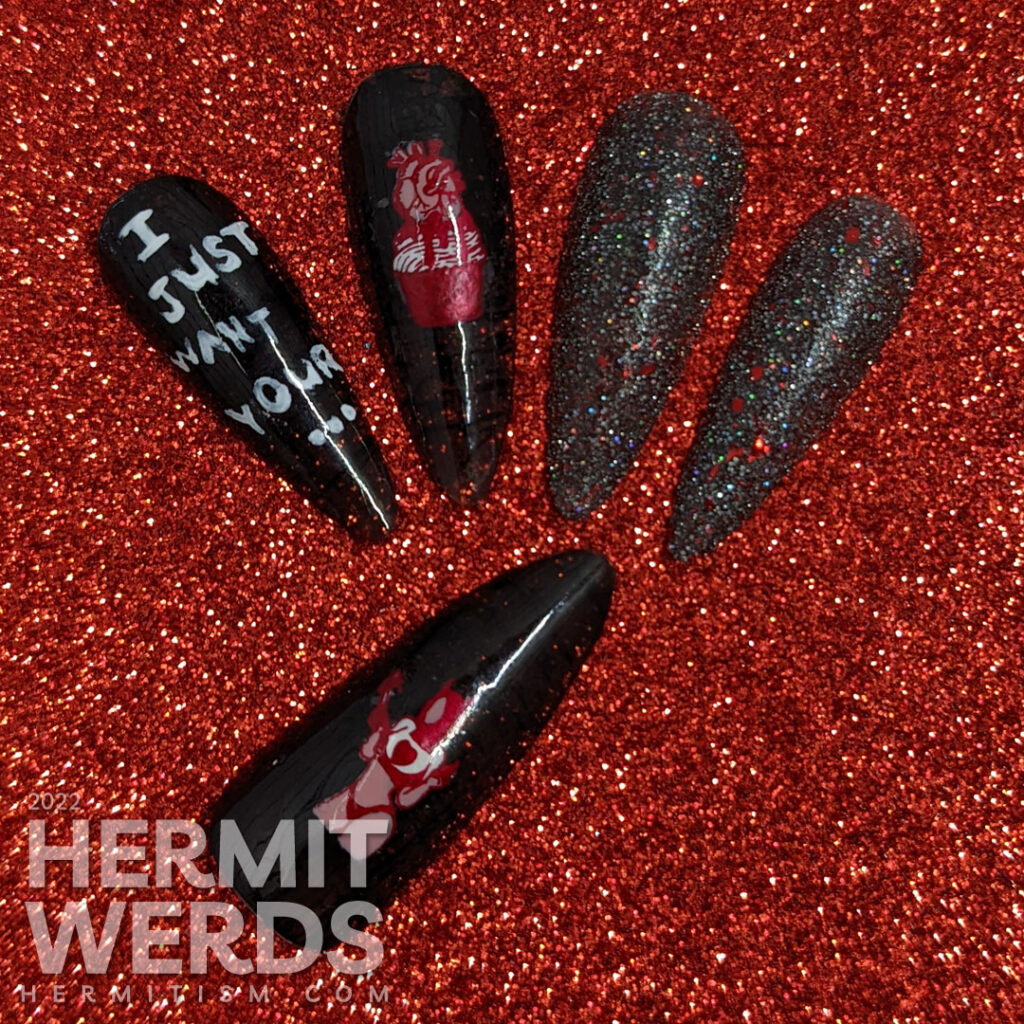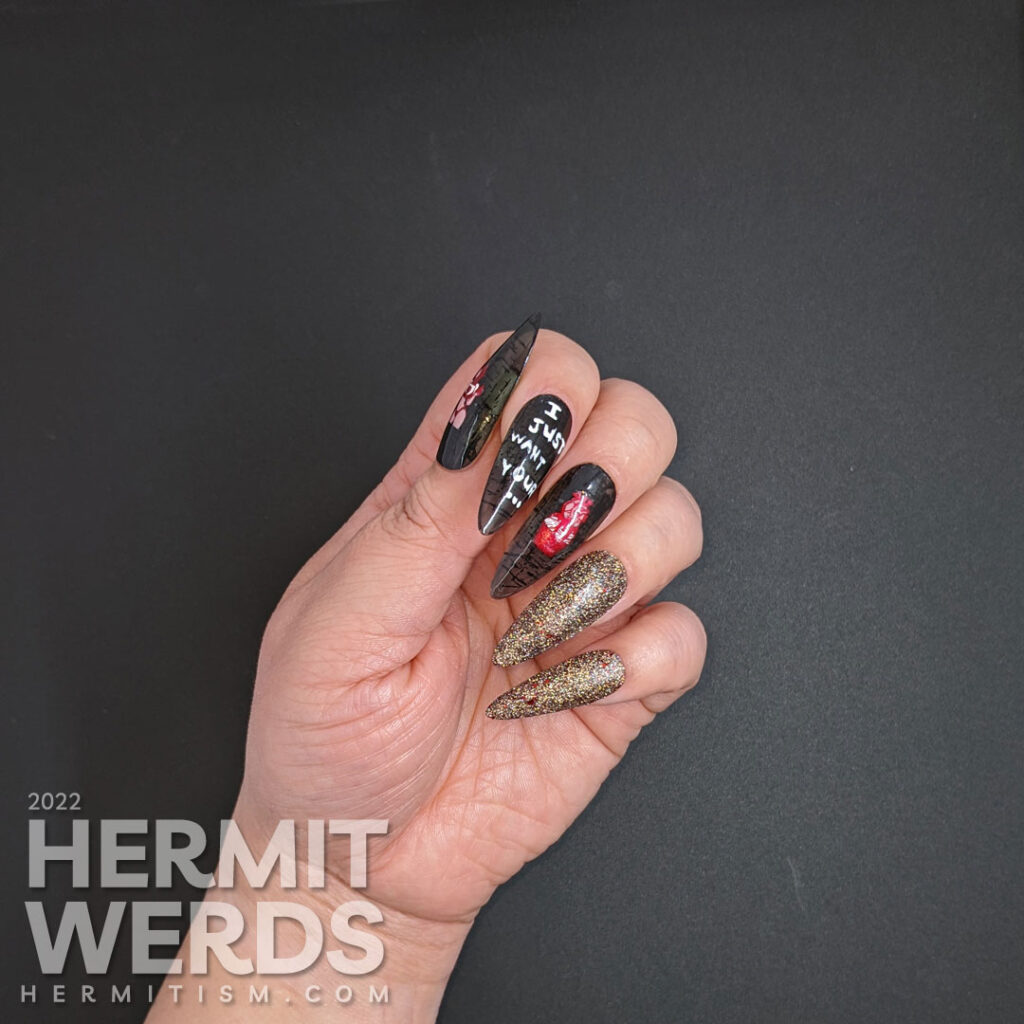 Until next time, friends! 🙋‍♀️