My kids are both back with their bio-mom now (😭) so I guess now is a good time to start posting again. Today's look is brought to you by a set of falsies that I'd painted with a purple glow in the dark for a mani that I never painted. So I decided to repurpose them for a dandelion nail art. I've been enjoying a lot of sunset nail art designs lately and also already had a glow in the dark thing going on so I just sponged on some more glow in the dark colors. Should I have started with a white base so the colors would stay true? Uhhhhh…maybe? With the purple underneath they did turn more muddy, but I kind of like how it made a more mature color set. Also I am feeling very lazy right now so I decided it was good enough and did some simple stamping on top.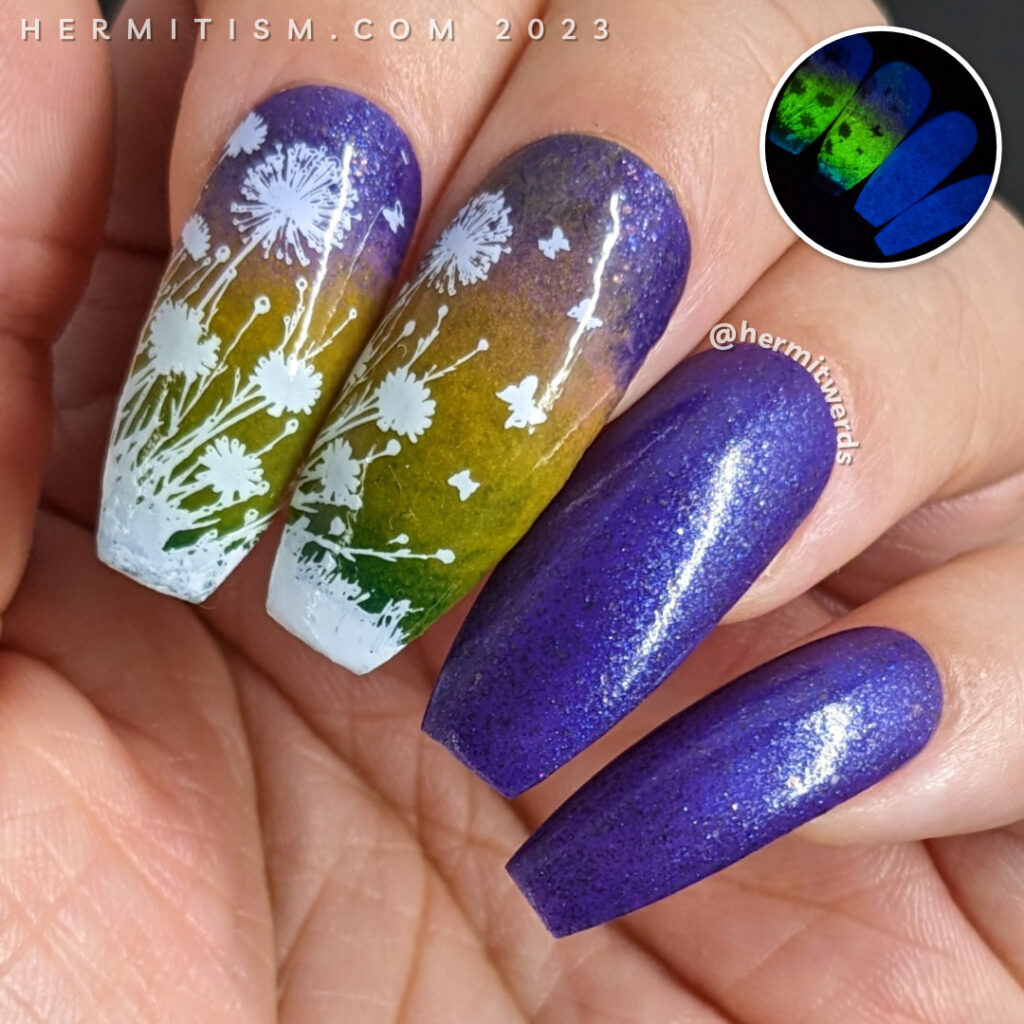 Nail art products used
Base Polishes:

Stamping Polish:

UberChic Beauty's "Essential White"

Stamping Plate:

Born Pretty "Natural World-L001"
Items in italics are debuting on the blog for the first time.
I'm skipping some of my usual photos since I didn't paint anything extra on the thumb and this wasn't for a collab group. This was a very simple look.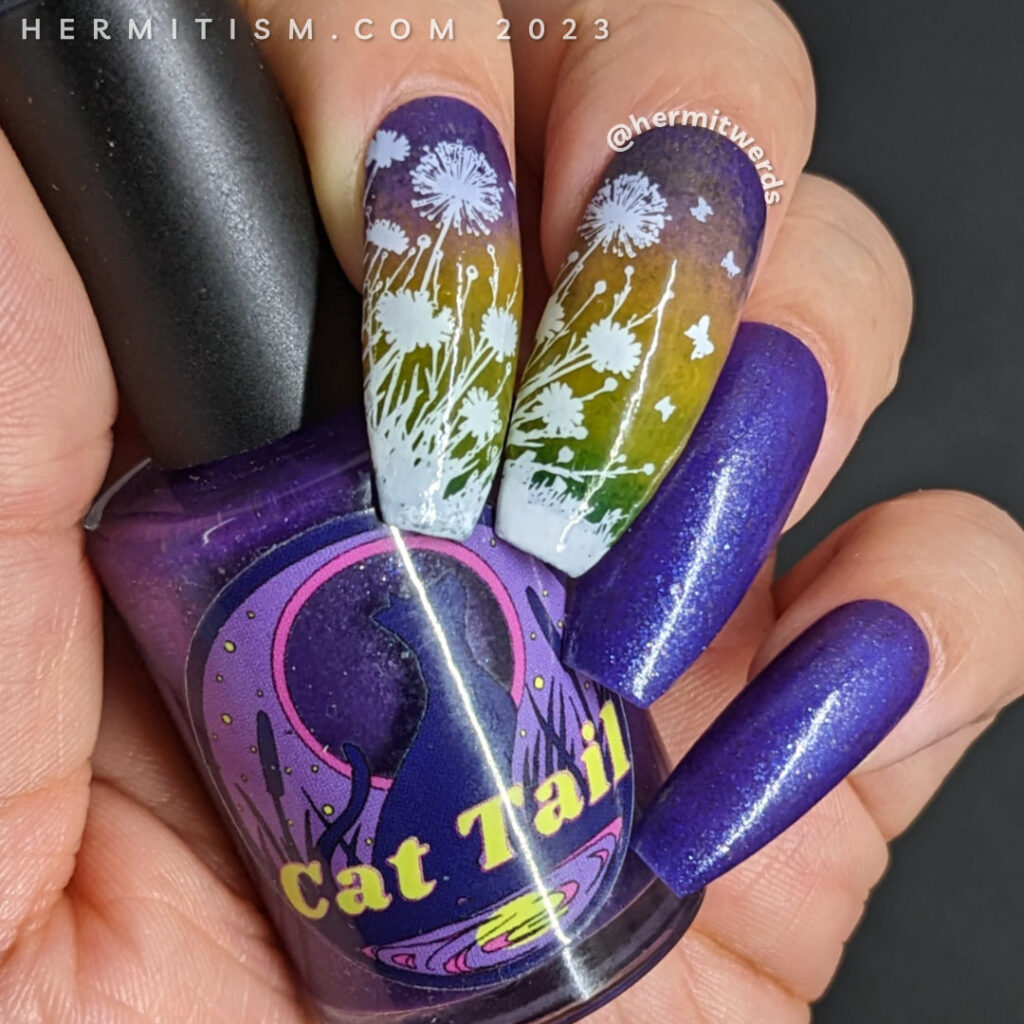 Final dandelion nail art photos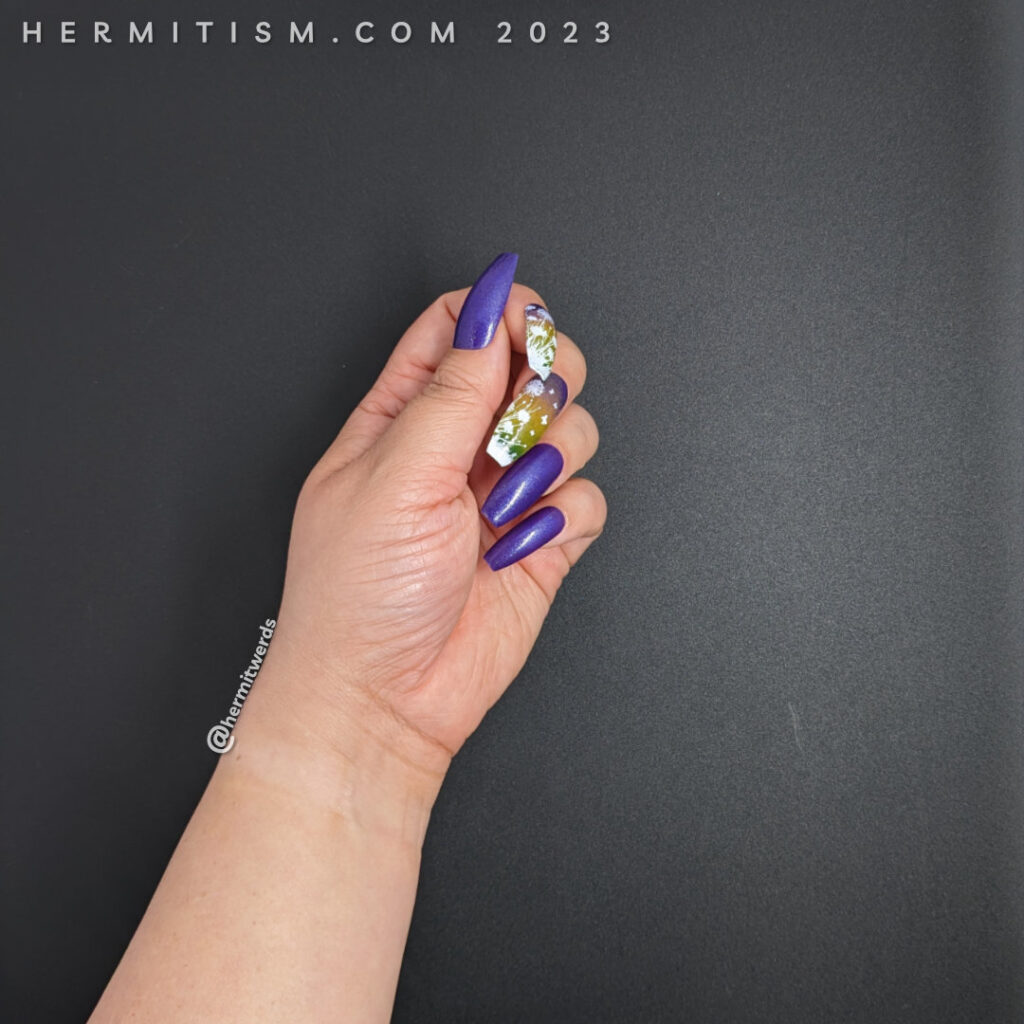 Until next time, friends! 🙋‍♀️