Just like we shouldn't be feeding ducks bread, we shouldn't be giving rabbits carrots regularly as they are too high in sugar for them. Rabbits should be nomming the greens on the carrots instead (which by the way you can eat in your salad as well; one half of the reason why I'm growing them in my garden). So this nail art I painted for Easter is kind of a commentary on that cliché since my main stamping image had a rabbit literally wearing a shirt with a carrot on it. Then again, most Easter imagery doesn't fit reality anyway since rabbits don't lay eggs. 🤣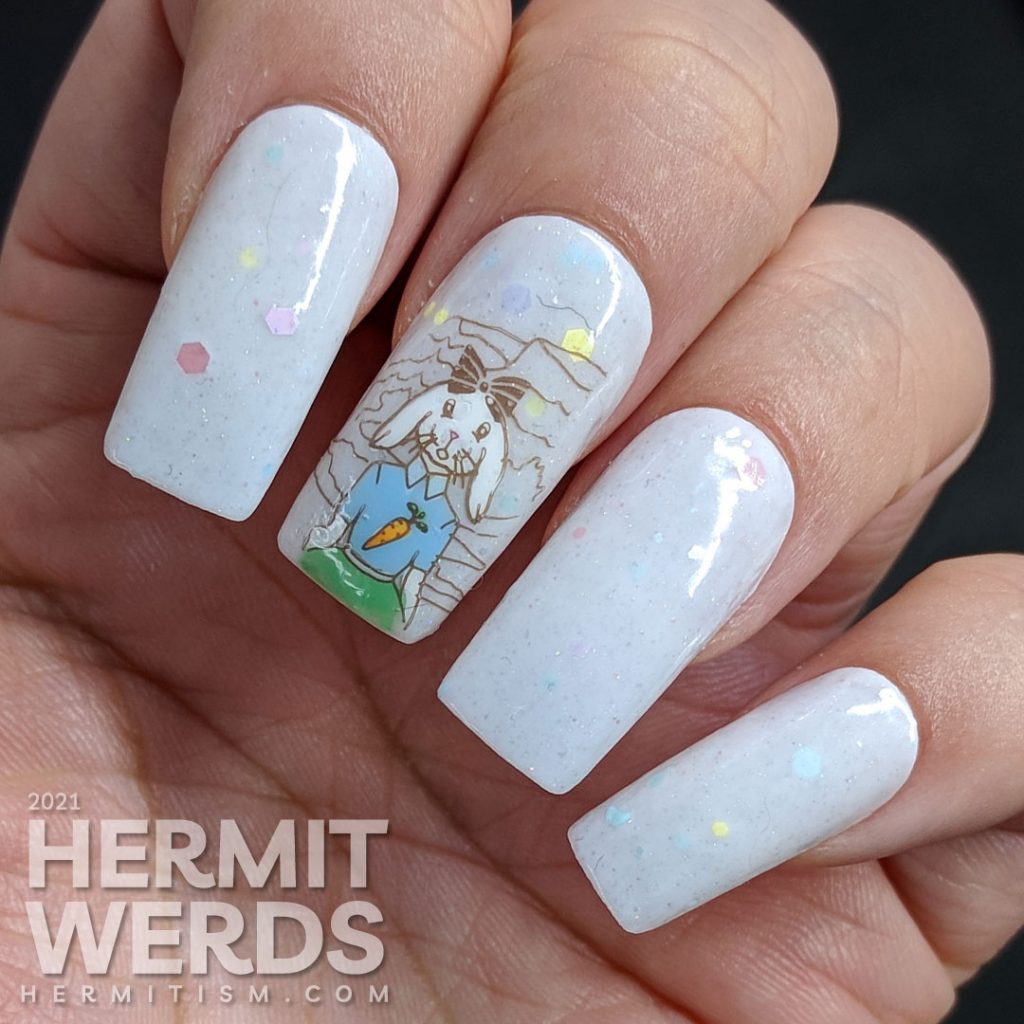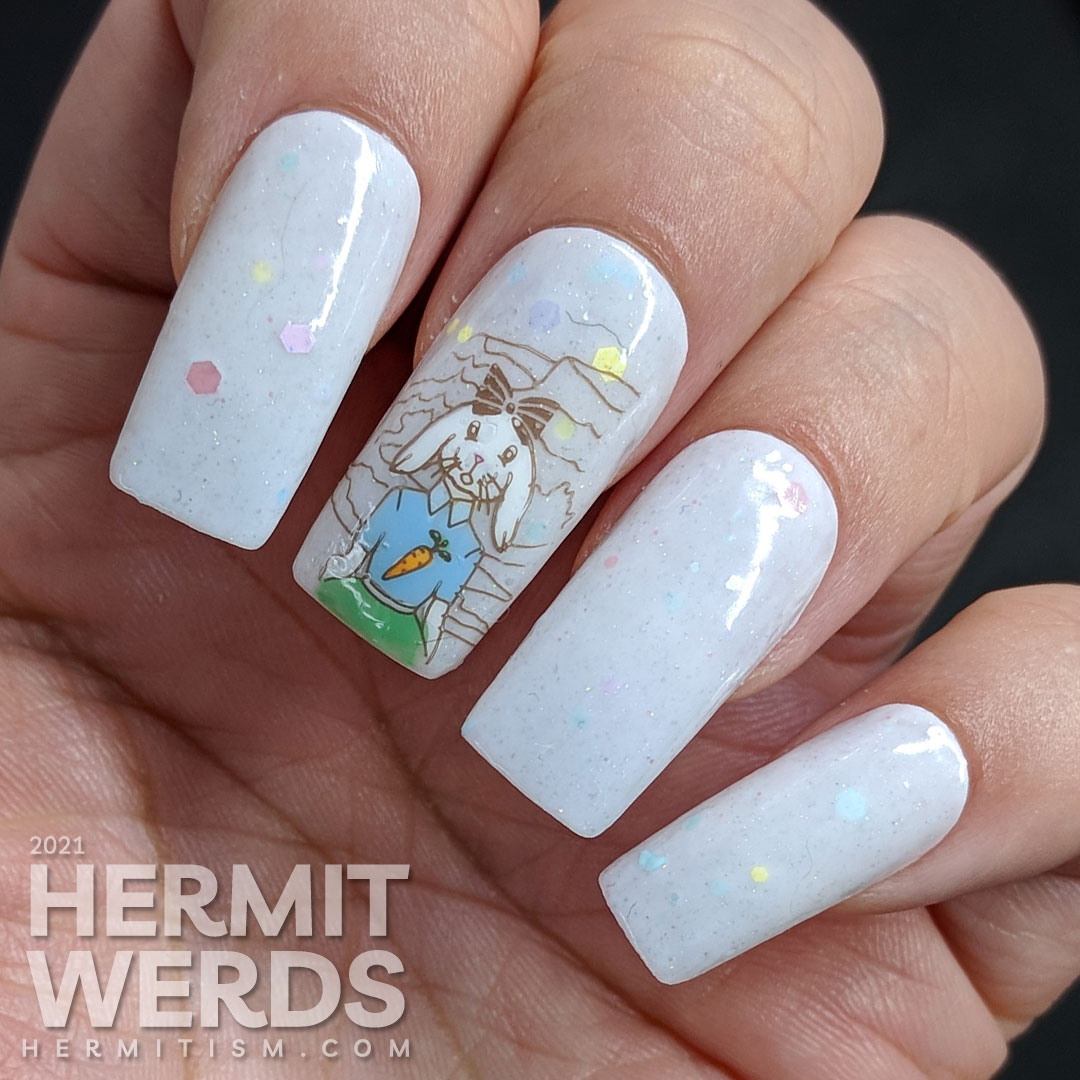 Why, yes. I doubled down and added radishes to the mix as well.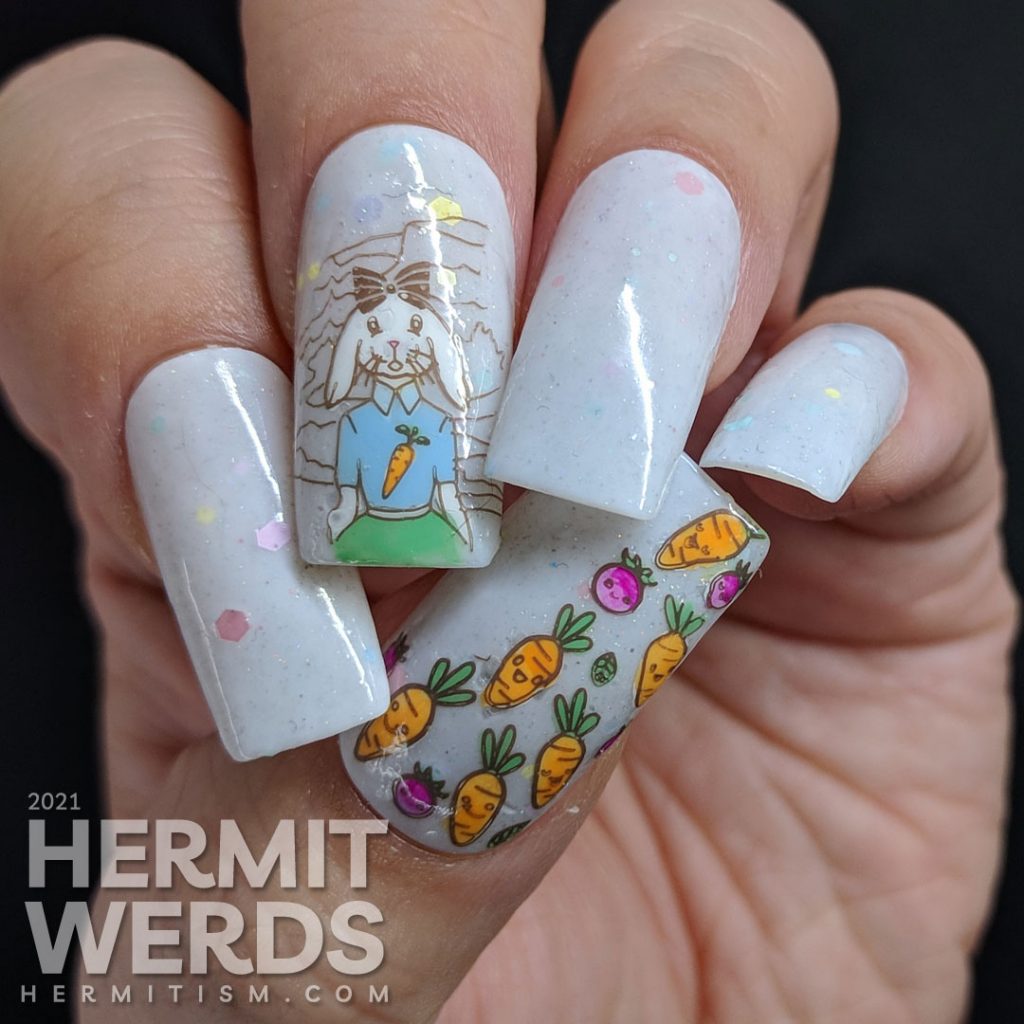 I really love the grey crelly I used for this nail art. It's so soft and the pastel glitters always make me think of spring and especially Easter. The last time I used this it was for a nail art in March where spring nail designs are already coming out and luckily I have a swatch photo from it. Blissfully less lint-y than the photos I'm sharing today. 😆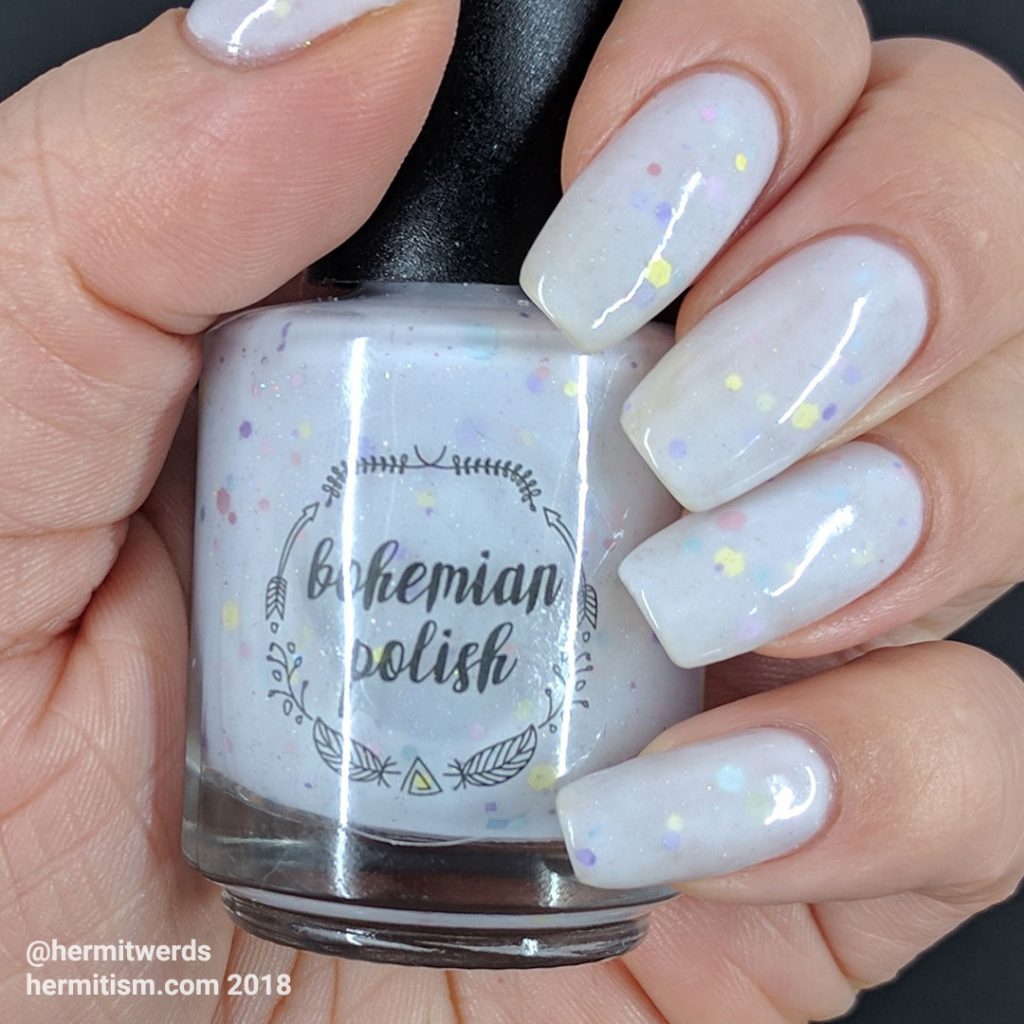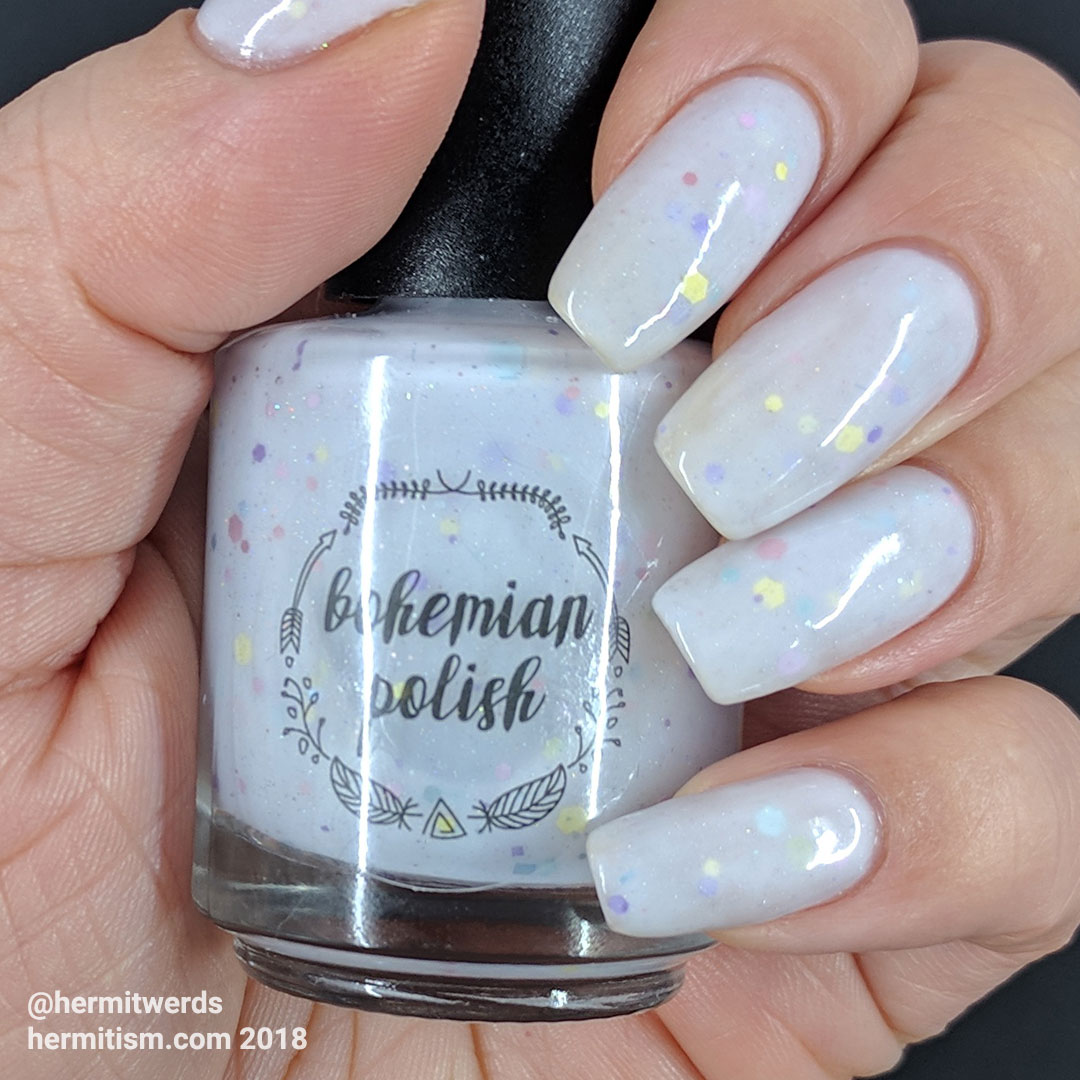 Nail art products used
Base Polish:

Stamping Polish:

Advanced Stamping Polishes:

Stamping Plates:
Extending full-nail stamping images
This is definitely an instance where a full-nail image was not as long as the nail I wanted to stamp it on. Luckily with the clouds in the background, I could just break up the image on top a little and fade out how I filled in the decal below.
I used a different trick for the root vegetables on my thumb. By stealing radishes and carrots from the left to extend the image on right I created a kind of root-y flow down the nail. I could also have picked up two stamps of the root vegetables and used the second one to fill in gaps, but that was more work. 😉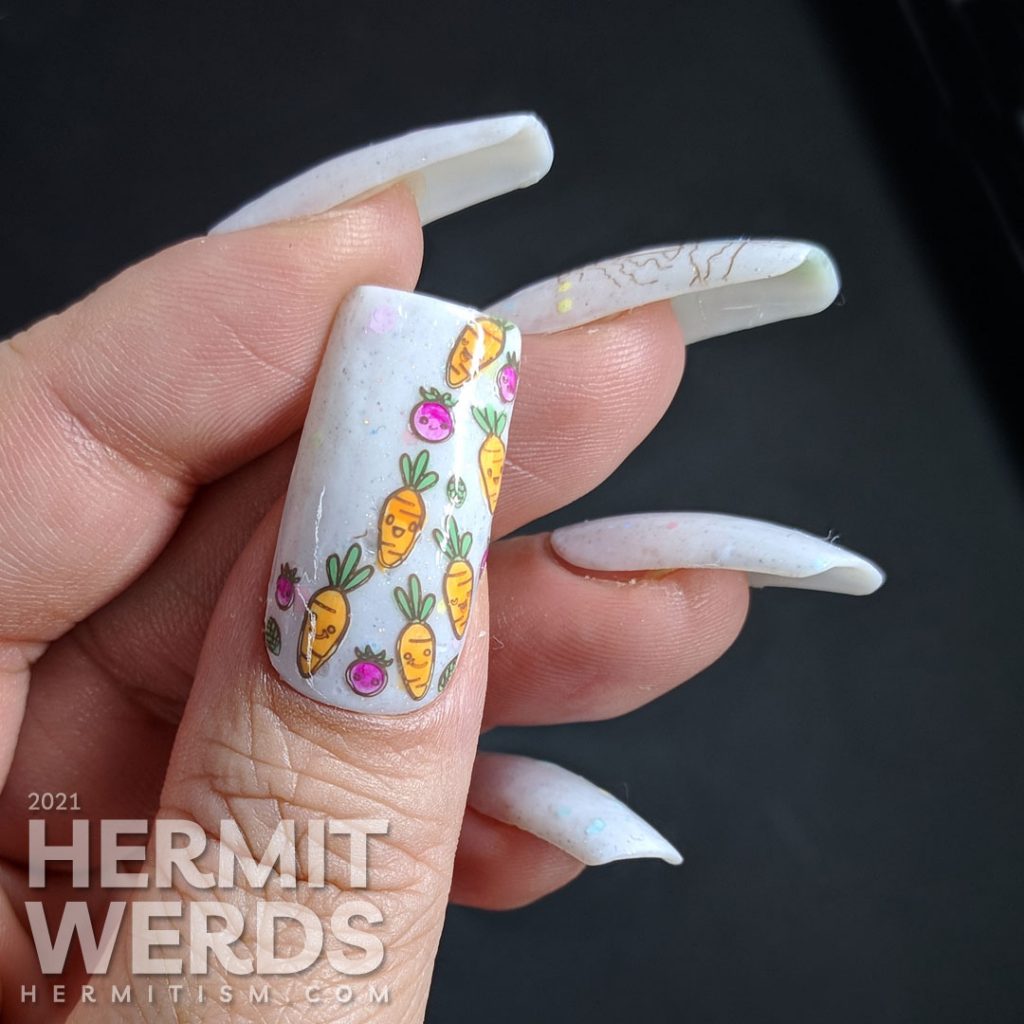 I didn't take a distance photo for this particular mani, so I guess this is the end. I hope you had a lovely Easter (since I'm posting this a day later). Until next time, friend! 🙋‍♀️