It's Neha's (@nehabothra) birthday today. So Happy Birthday to a lovely and talented friend!
Caroline (@tinkerbell1970s) and Snigdha (@nailpaintreview) organized a group to celebrate with holographic or flakie nail art and most of us tried to use Neha's favorite colors (blue and purple). I tapped both a bit with this multichrome.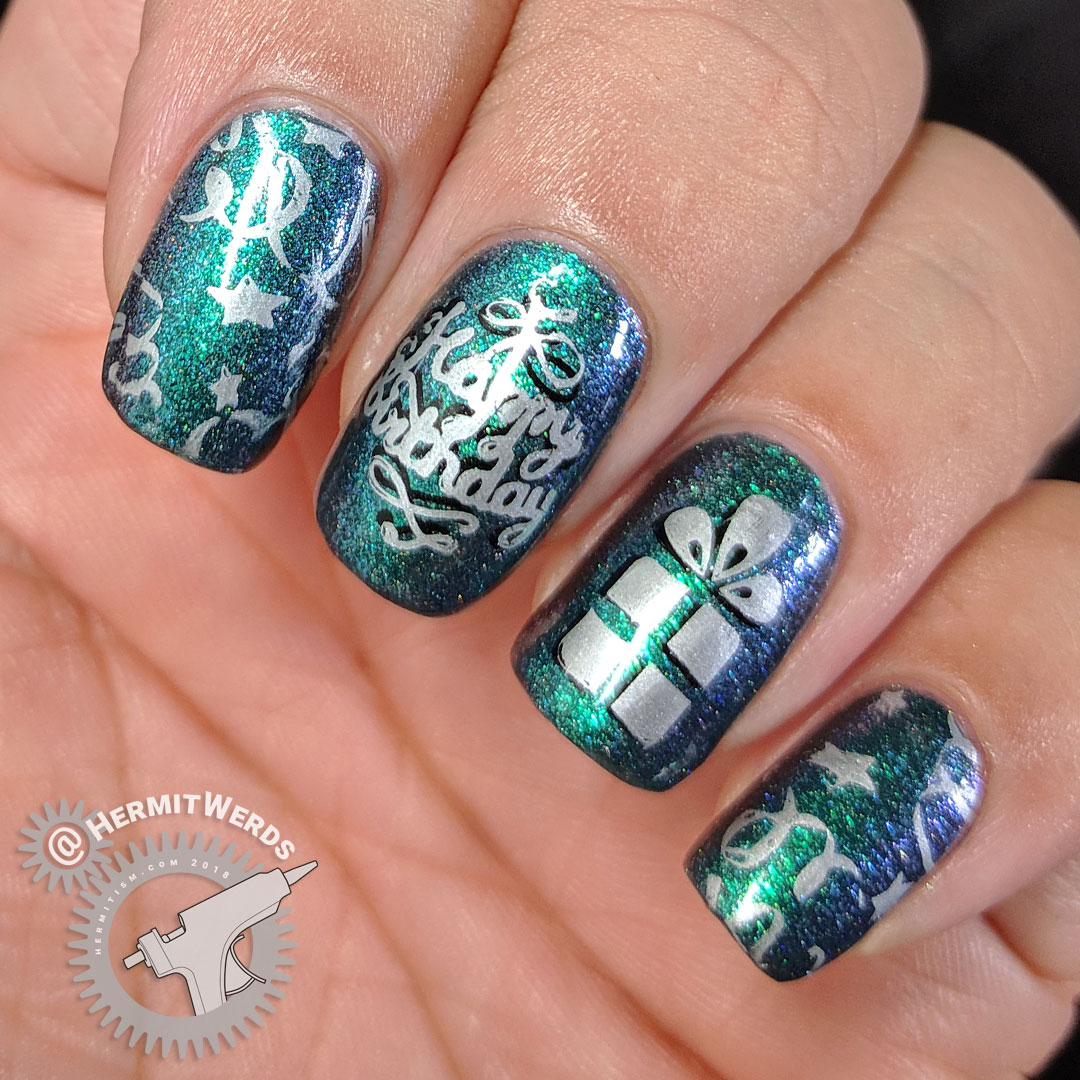 It's been a while since I last used Celestial Cosmetic's "Comet Me Bro". It's so fancy I decided I should stick to simple double stamping to show it off.
Check out the group tag for all the lovely nail art the group painted for Neha if this collage isn't enough for you eyes. Or check out the Insta account of the birthday girl herself and fill it with all the likes it deserves! 😉