Browns are not the first color one things of when Christmas colors come up, but you know I like a challenge, friends. So I combined this personal challenge with #pantone2020winterchallenge to bring you today's look.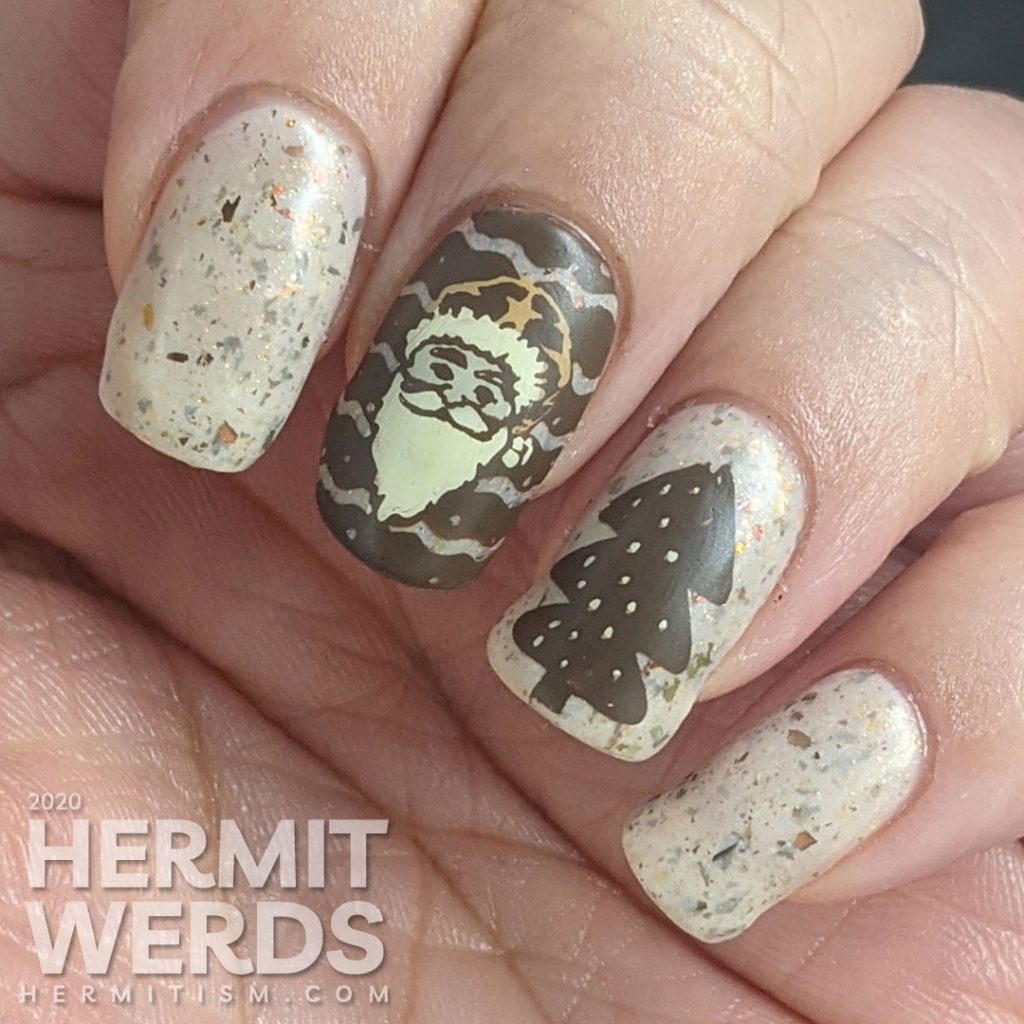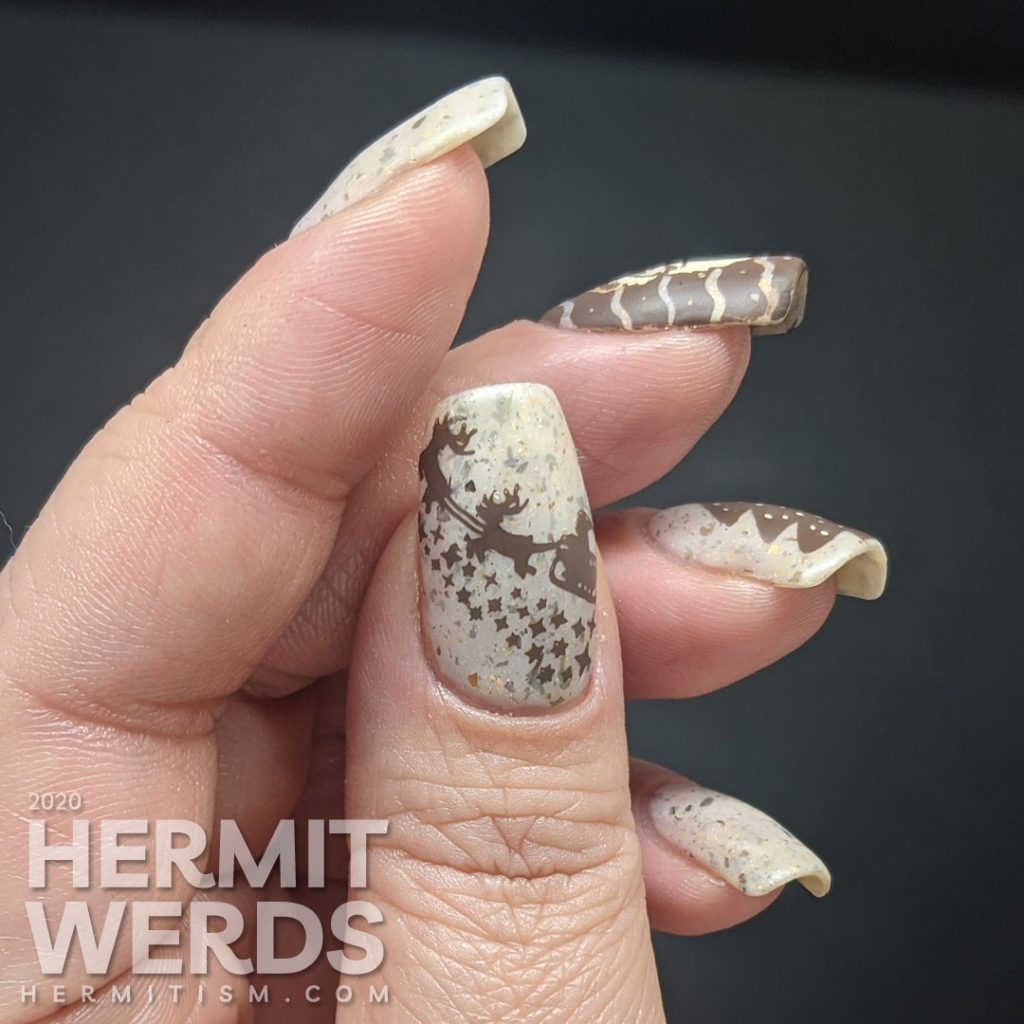 #pantone2020winterchallenge
Ine had some beautiful colors picked this week, but they weren't brown! So today we're only featuring my color pick for Pantone's Almond Oil: Zombie Claw Polish's "Aww F**k".
It's a beautiful shade, but also no longer for sale since it was part of Polished Gamers' August lineup. So if I didn't have it, I would have used Zoya's "Jacqueline" instead. Now that's a polish you can still get easily and I've used mine a lot.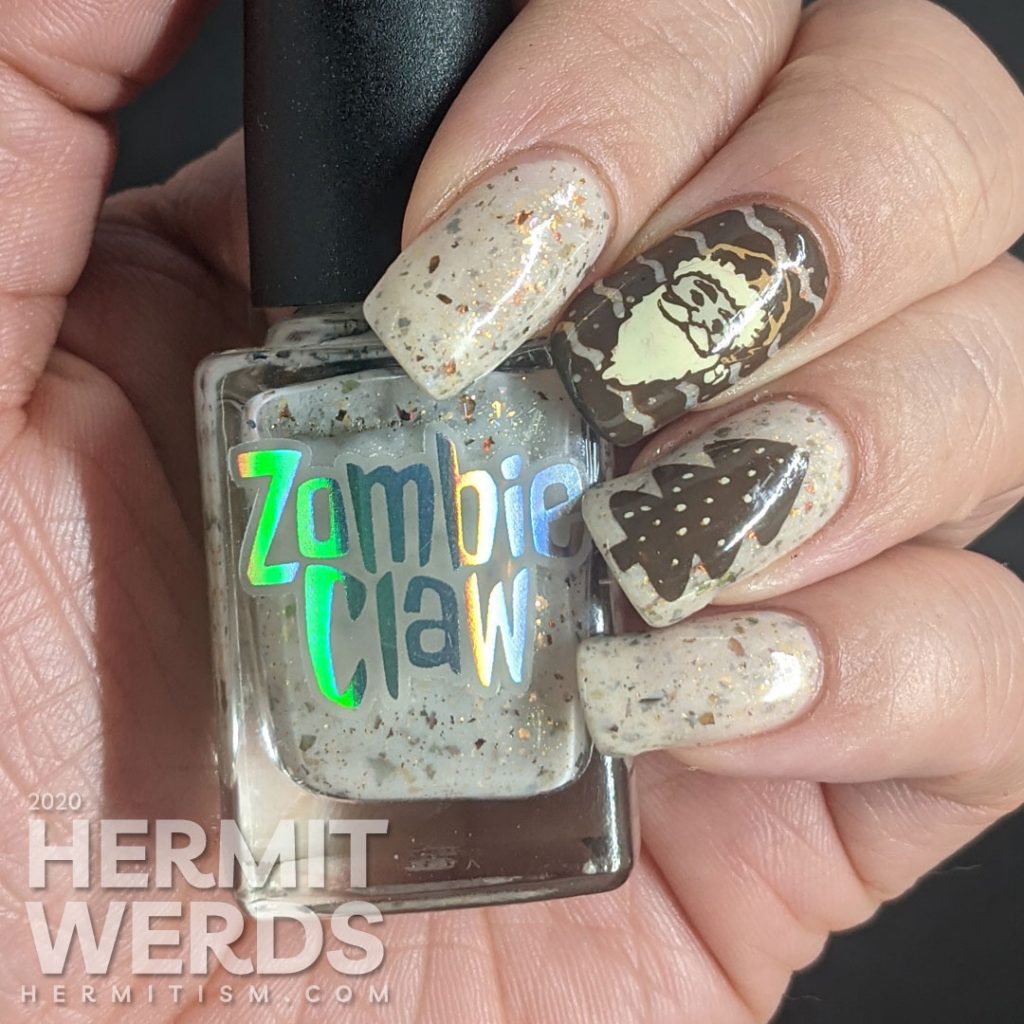 Nail art products used
Base Polish:

Zombie Claw Polish's "Aww F**k"

Stamping Polish:

Maniology's "Cocoa"

Advanced Stamping Polishes:

L'oreal's "a la Meringue" and Maniology's "Coconut" and"Latte"

Stamping Plates:
Now I wish I could tell you this all came together easily, but that has not been the trend for me lately. Instead I kept trying to put together a winter scene, but the brown stamping polishes just never worked with me quite the way I wanted. I need to get more medium browns now! 😱
I actually have a full set of pictures for the second one that I may post later next year. It's only problem was that KADS' "Khaki" is just too yellow for me to pass it off as a neutral.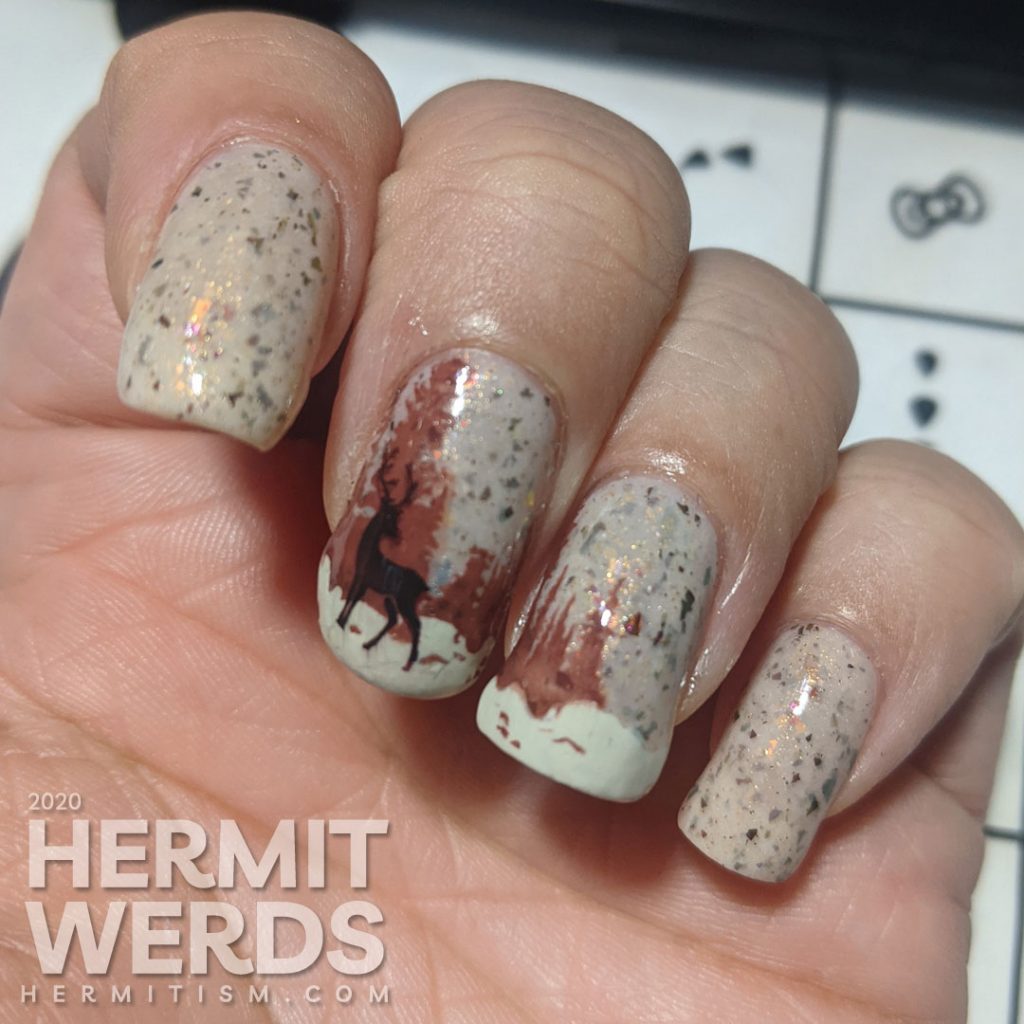 So I gave up on the winter scene and decided to go with traditional Christmas clichés since the only thing that was very Christmas-y about the winter scene was that the deer could fly. After that, it all came together rather quickly.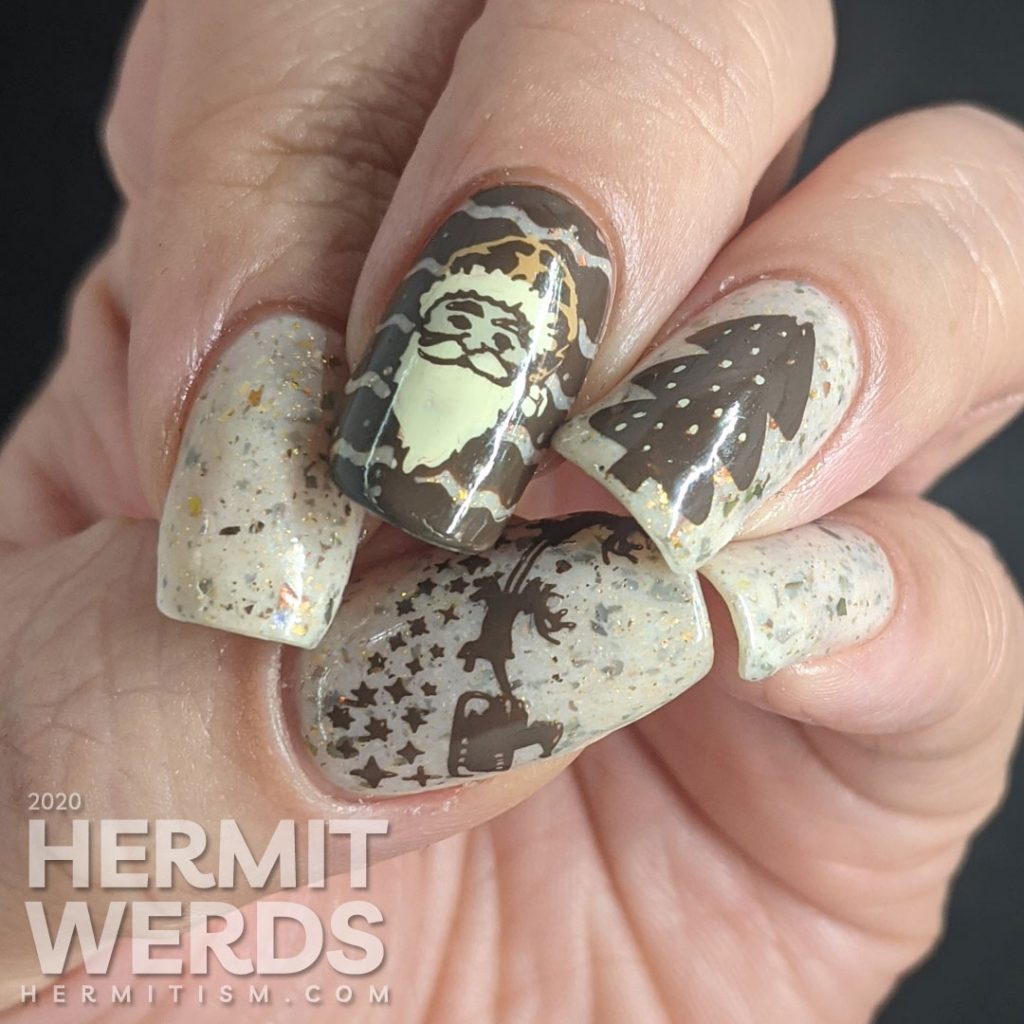 From a distance…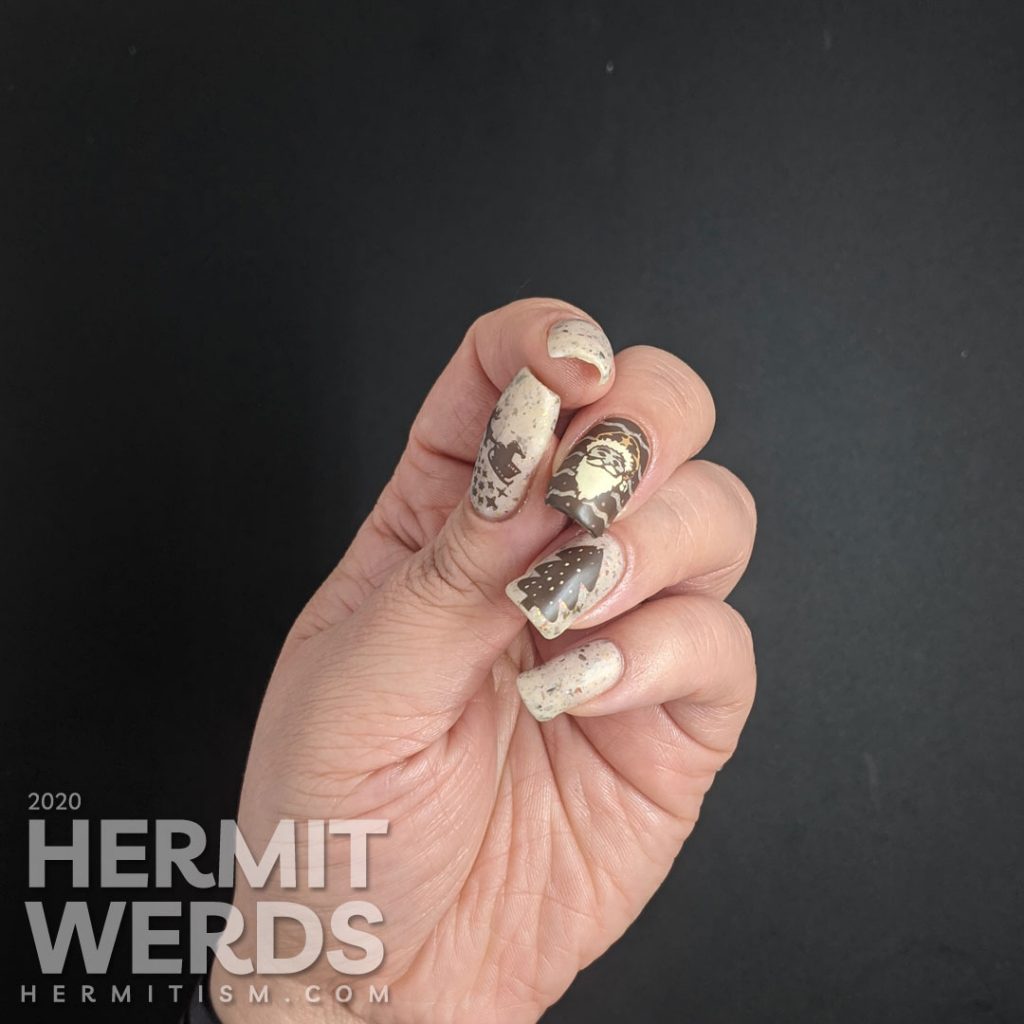 Stay tuned tomorrow, friends, because I've decided to be useful and compare all my dark brown stamping polishes for you. Maybe you'll find a new colorful tool for your collection! 😜