It has been one of those weeks where I just can't find the energy to post even though I have plenty of nail art to post. So here we are on my first of two posts on Saturday with some winter nail art of a bright red cardinal and lots of holly.
I was doing pretty good until it was time for the matte top coat and then Boom! Long cat hair trapped on my thumb. She's a giver, my cat. 😜
Nail art products used
Base Polishes:

Stamping Polishes:

Advanced Stamping Polishes:

Dabbing:

Stamping Plates:
The saga of the never-ending bastardized layered stamping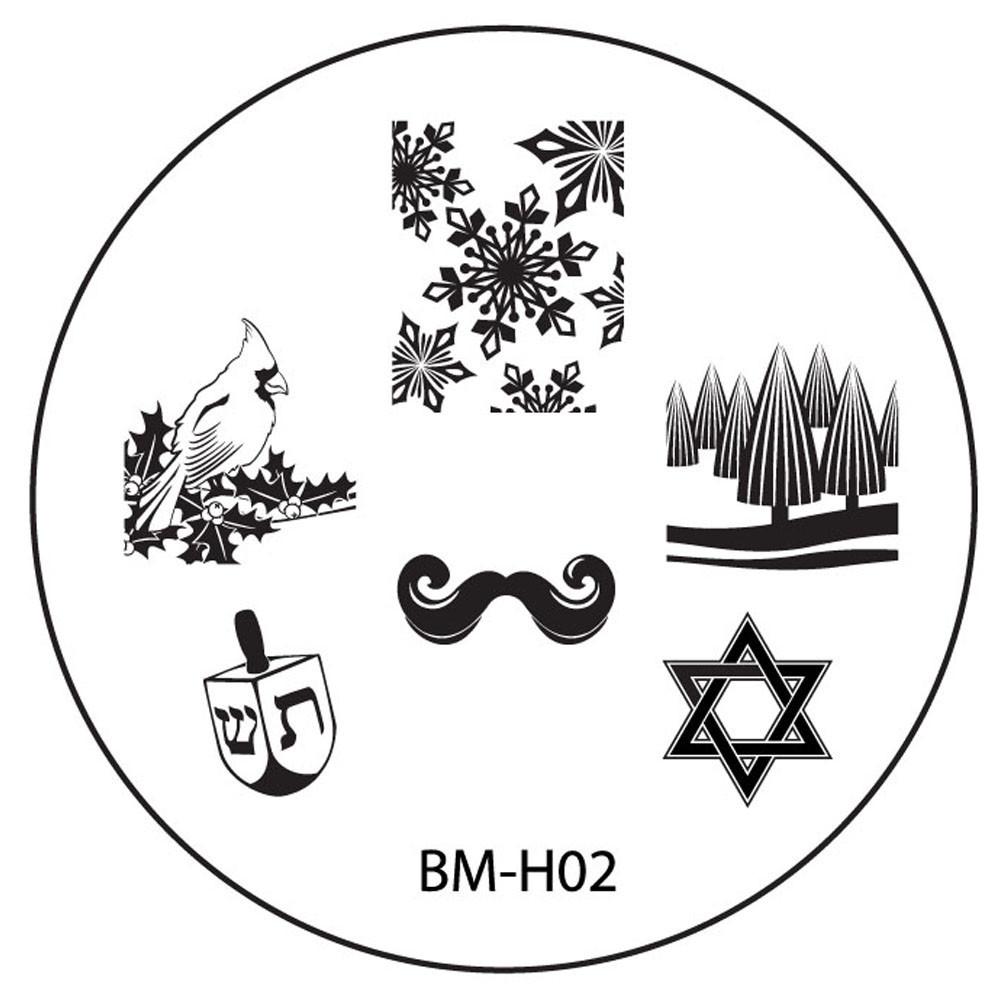 There are lot of unplanned for layers to this look because I couldn't get enough contrast. I started with the stamping decals of the bird, but it didn't stand out enough against the base polish. So I double stamped with a darker green behind the stamping decal.
However, that still didn't provide enough definition between the holly leaves and bird. So I grabbed a black stamping image (cardinals do have some black on them) and carefully separated the outline of the bird from the holly. That made the bird stick out too much from everything else. So I used the darker green stamping polish to grab bits of the holly leaves. That still wasn't enough contrast so I went in with a black jelly polish and literally added some shade underneath the bird.
Good enough? 😅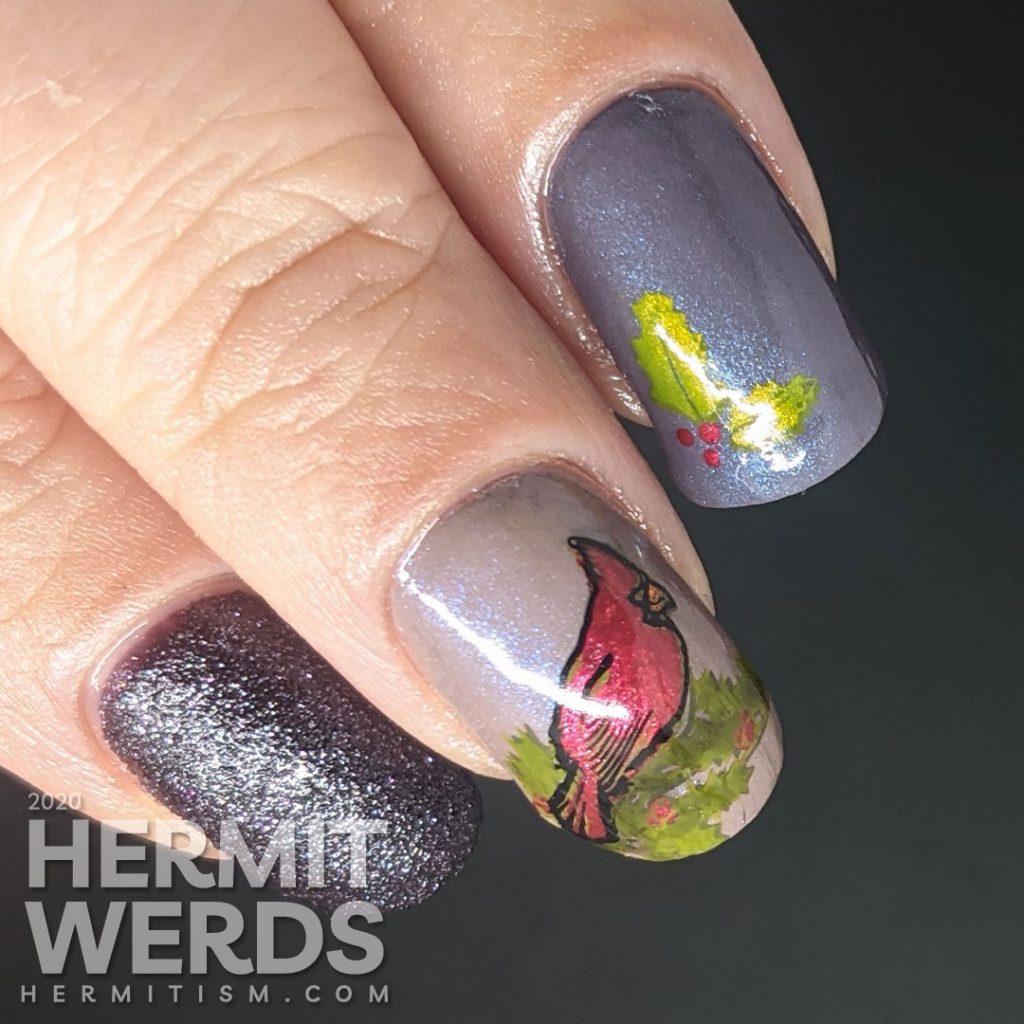 Simpler DIY layered stamping
There's a reason why layered stamping plates can be so nice, but I didn't have one for the holly either. Instead I snagged two stamping images from the Ejiubas stamping plate–one red and one green–and removed leaves/berries with tape to make a layered image.
(And a note since I've previously discussed Maniology's clear rectangular stamper and I'd like to be clear on how it's working for me: I was able to use it to get the leaves on my nails, but I had to switch to an opaque stamper for the red holly berries.)
And because I couldn't leave well enough alone, I went back with a brighter green stamping polish to add a subtle highlight to one set of holly leaves on my ring and thumb nails.
#endEndlessStampingNightmare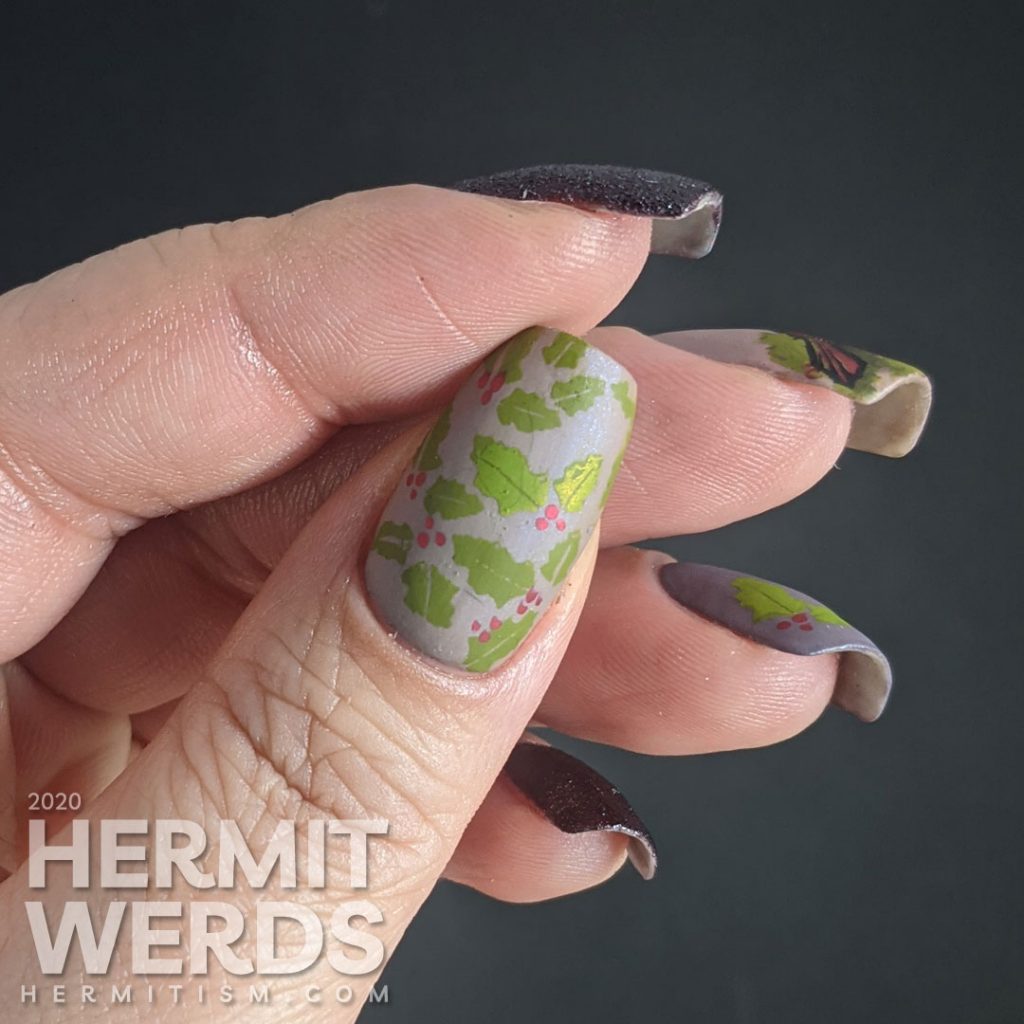 Let's put some distance on this whole situation…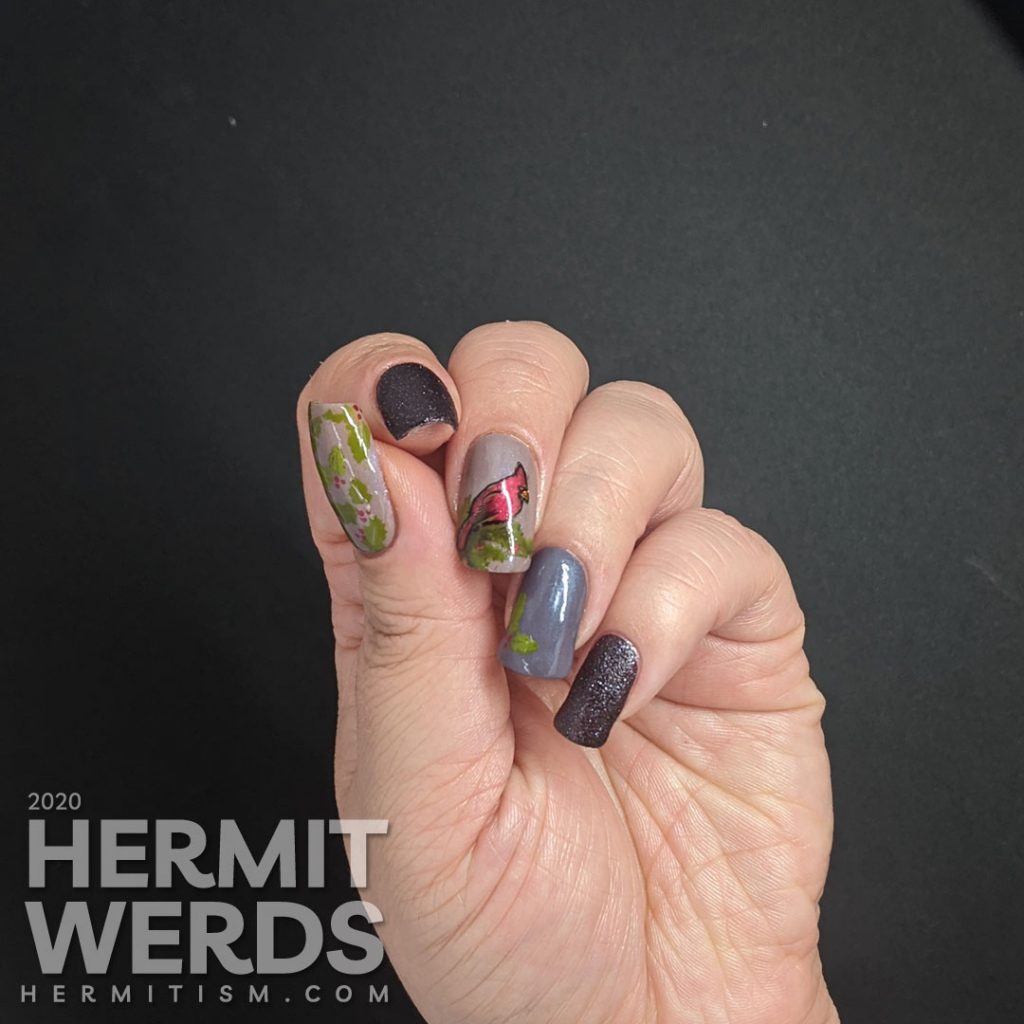 So…yeah. Learn from today's layering "adventure" and try a gradient stamp before layering four different stamping images on top of each other, I guess? 🤣
Expect another post later today but, until then, have a great Saturday!
(And then my post will make the rest of your day miserable? I am unsure how that works. Ah, language…)