This nail art design started with a color scheme. I knew I had this lovely brown with Pantone's Tawny Birch and I wanted to paint something cozy with it. I paired it with this deep red holographic polish and the whole thing felt rather western to me so I went with a cactus theme. Also I just really love cacti. #anyexcuse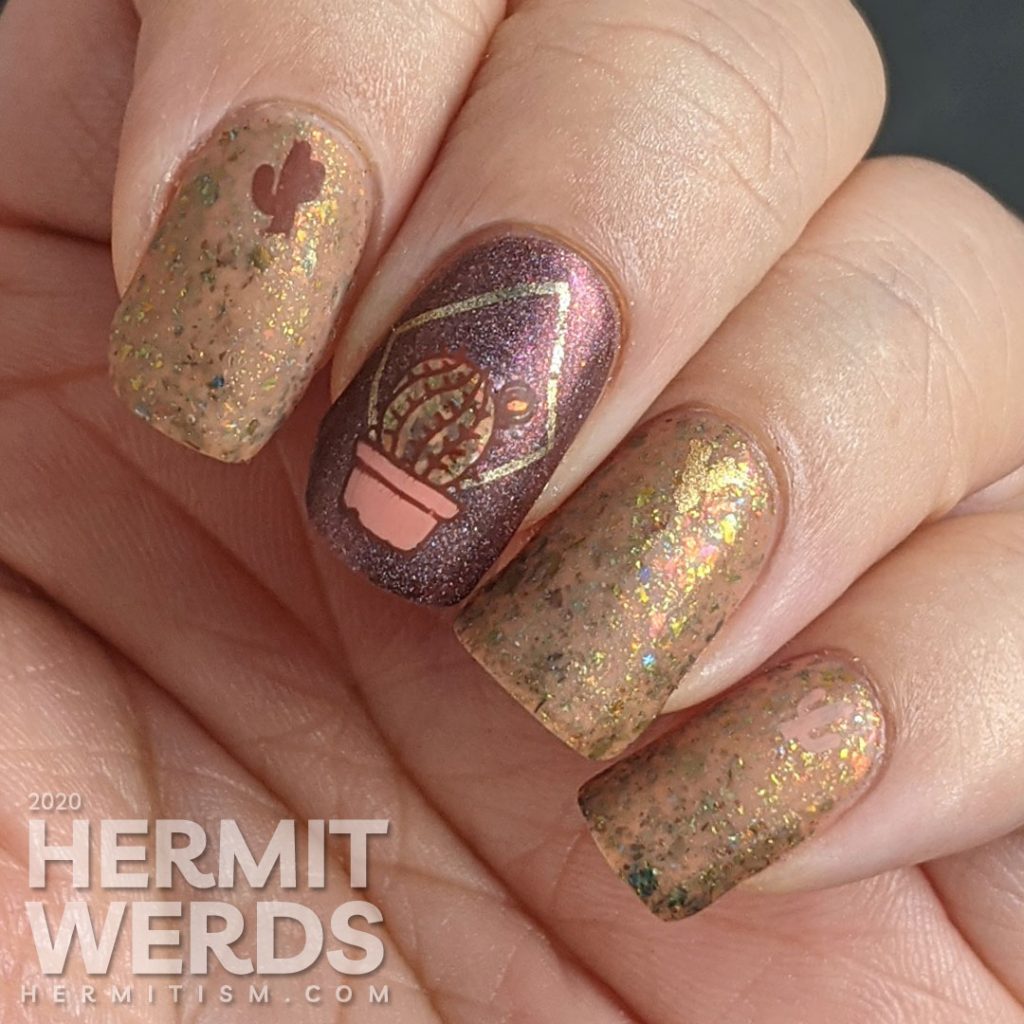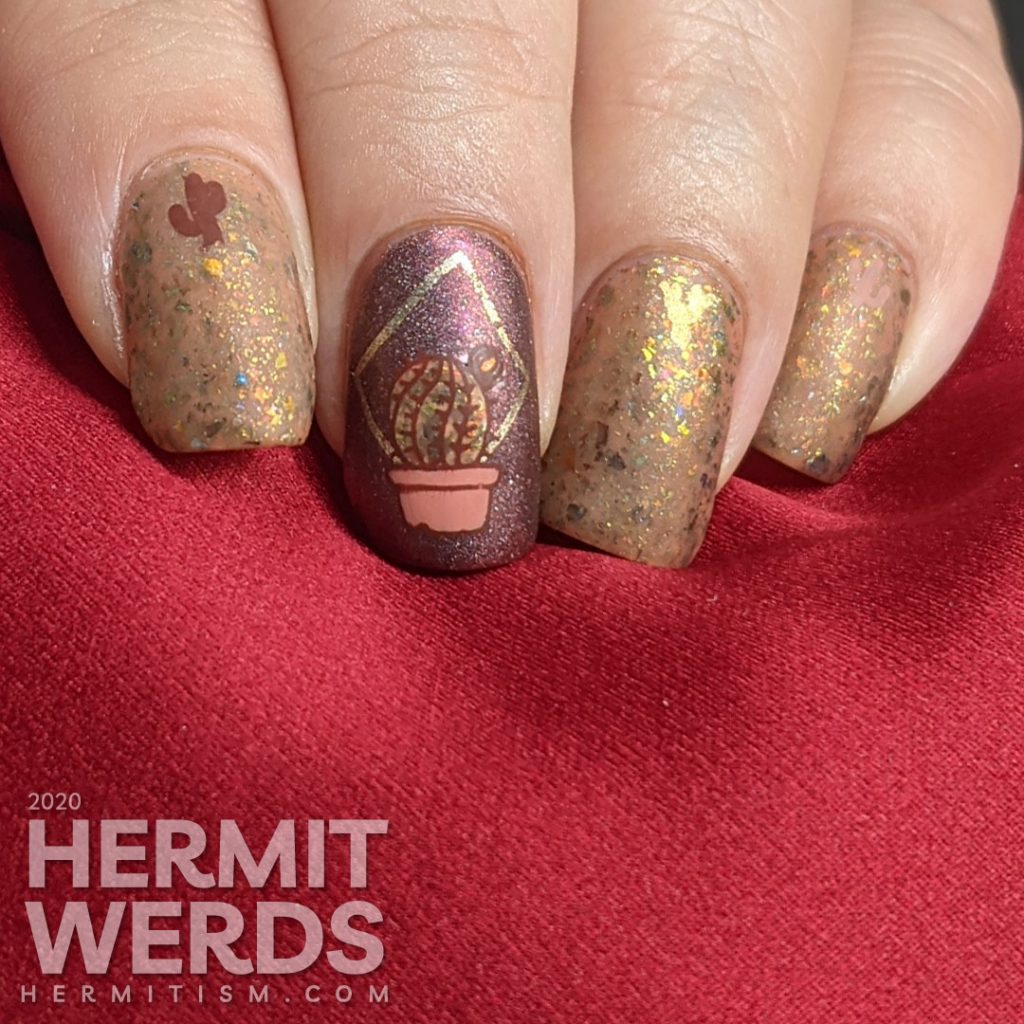 Pantone's Tawny Birch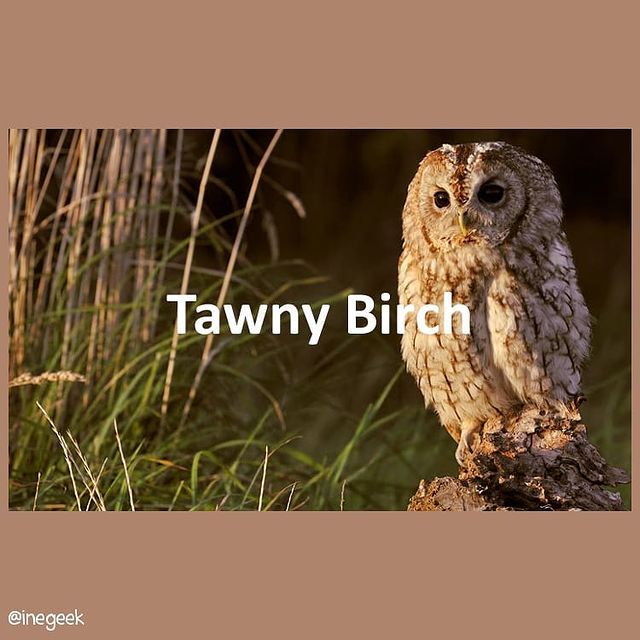 I had a few other browns lying around that fit the bill, but I felt like Rogue Lacquer's "Red Rock" was an excellent fit and also has the benefit of still being available for purchase. I do feel bad when I showcase a polish that you just can't get anymore (although that's inevitable because beauty products).
It's a complex polish with all the different yummy flakies mixed in. And because my brain doesn't like "clutter" it wasn't until I threw a matte top coat on it that I could really see how deeply pretty it is. Anyway, that's why all my photos are going to be matte except this one: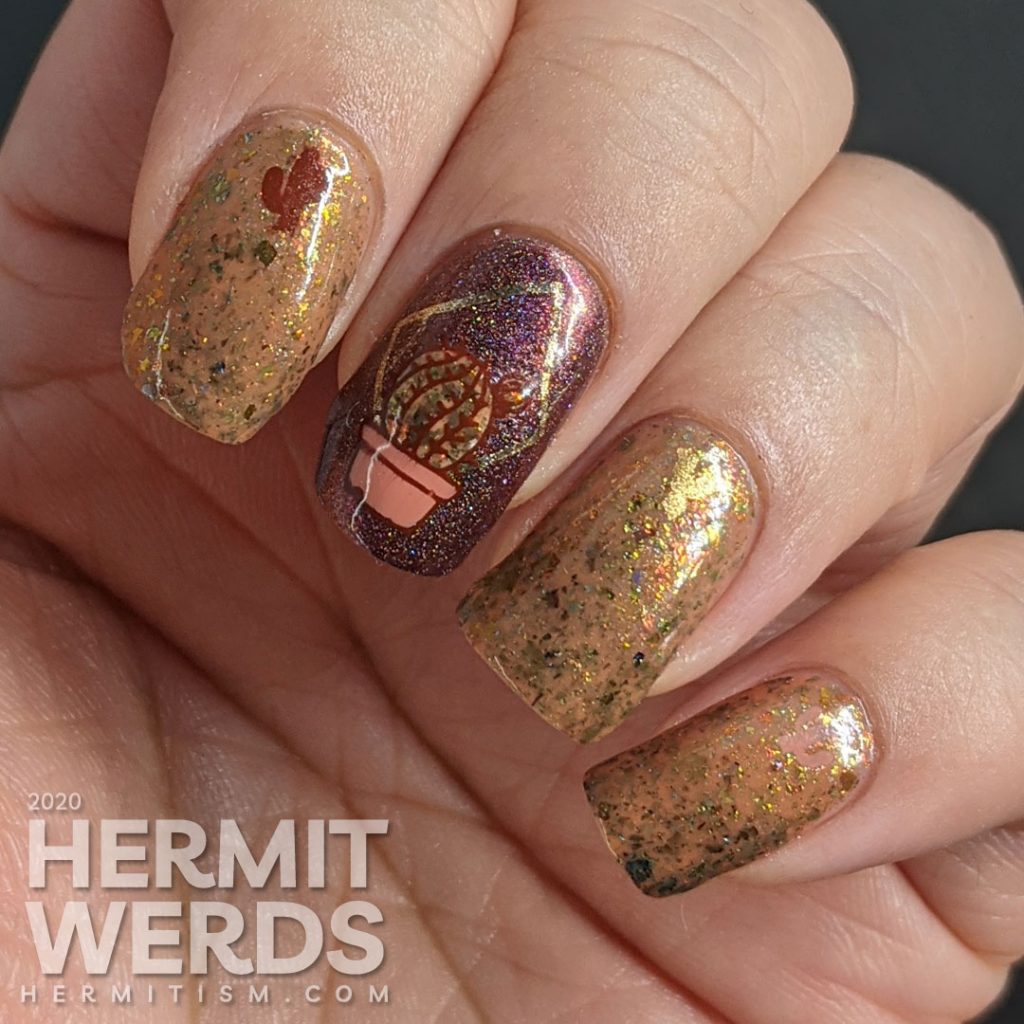 Still utterly gorgeous. Just not as much of a "me" thing.
Nail art products used
Base Polishes:

Rogue Lacquer's "Red Rock" and Swamp Gloss' "Shut Yo Meowth"

Stamping Polishes:

Born Pretty's "Coral Grapefruit" and "Orange Autumn" (press sample) and Maniology's "Cozy"

Advanced Stamping Polishes:

Born Pretty's "Coral Grapefruit" and Rogue Lacquer's "Red Rock"

Stamping Plates:
There are lots of stamping plates out there with geometric and organic things already together in a composition for you. (And I own plenty of them. heh.) But sometimes it's nice to make your own and that's when a stamping plate with simple geometric shapes comes in handy.
I took advantage of my clear stampers and played around with applying my cactus decals to different shapes on the plate before selecting my shapes/angles. Maximum happiness with fewer re-dos.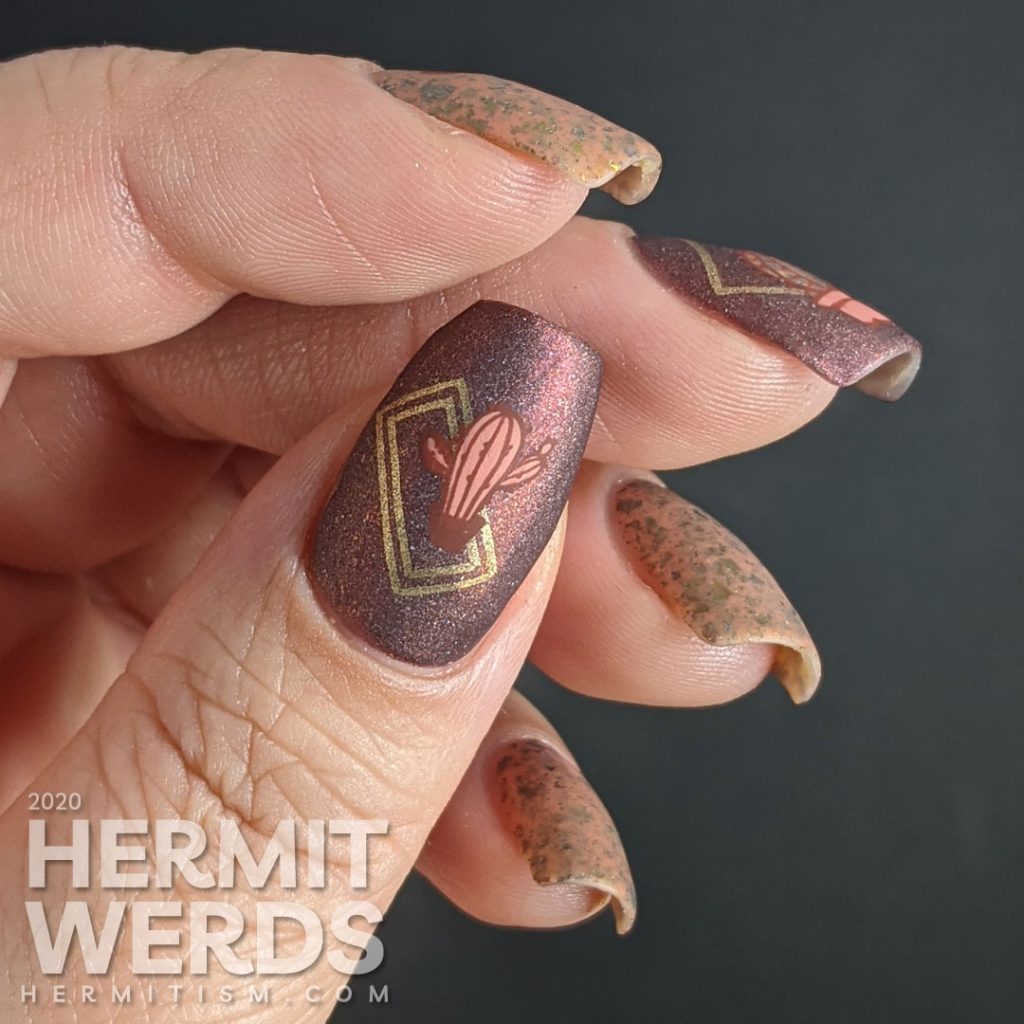 Lots of #nailfail-ing
Speaking of re-dos, I really struggled to get this design to work. Mostly because I wanted to limit the color palette, but I also kept wanting to use a decal with a lot of different cacti and I couldn't keep up the contrast. Finally, I realized I had to give up on the decal I was aiming for and try something else, but here's a quick look at one (yes, one) of my failed attempts with the original decal: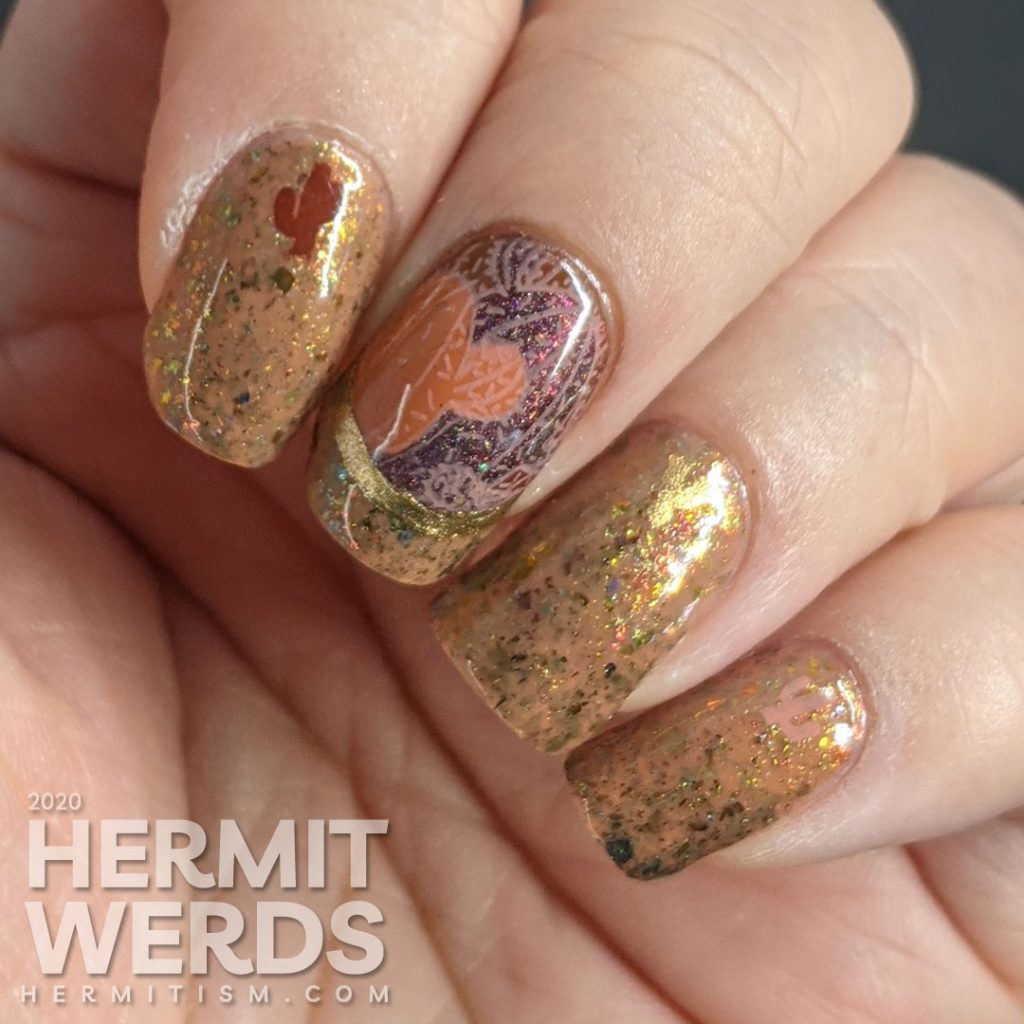 It's been a little frustrating. I've had to repaint a lot of my nail art lately to get the end result I really wanted. I'm very happy with my results, but it also drove me into needing a nail art break so I never painted anything for Thanksgiving Day. Ah, well. Lots of great nail art out there on that subject anyway. 😁
Back to the cacti…
One last photo dump, friends…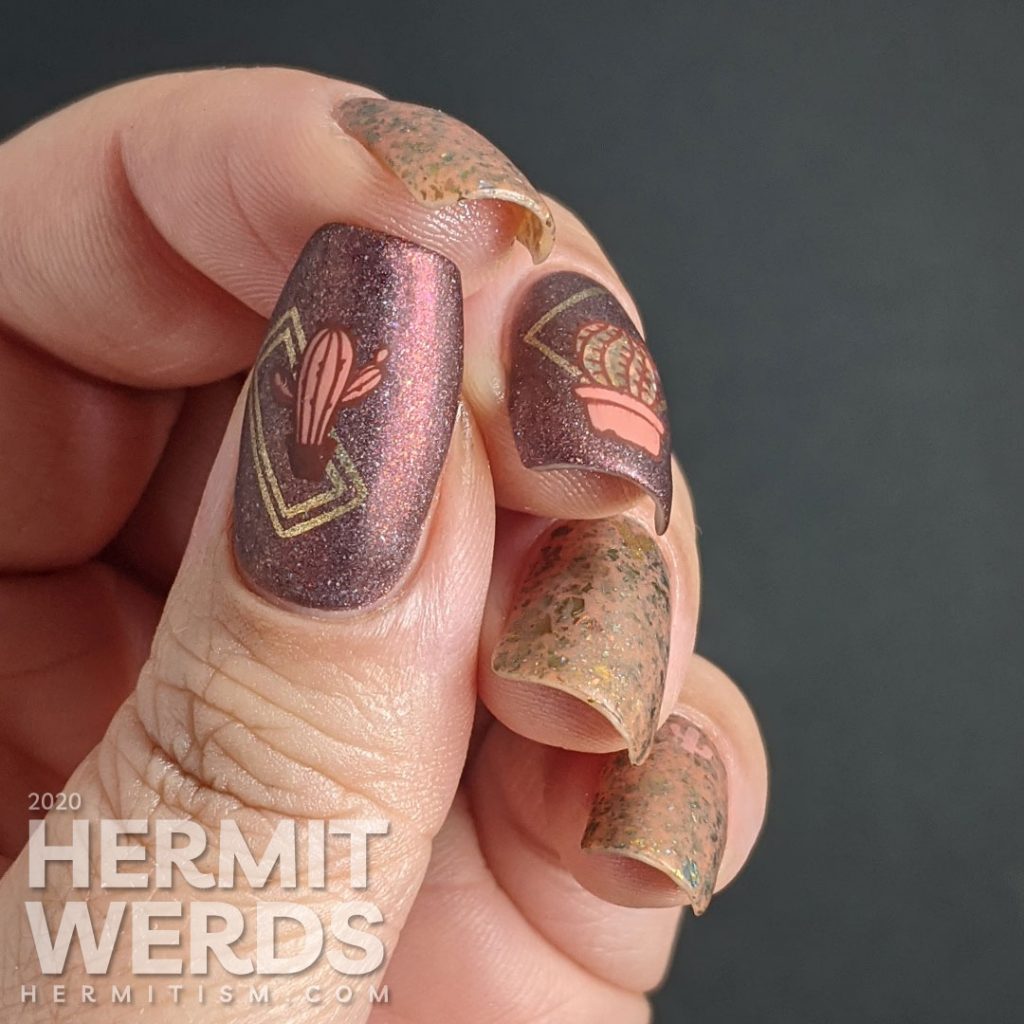 A mini macro gallery..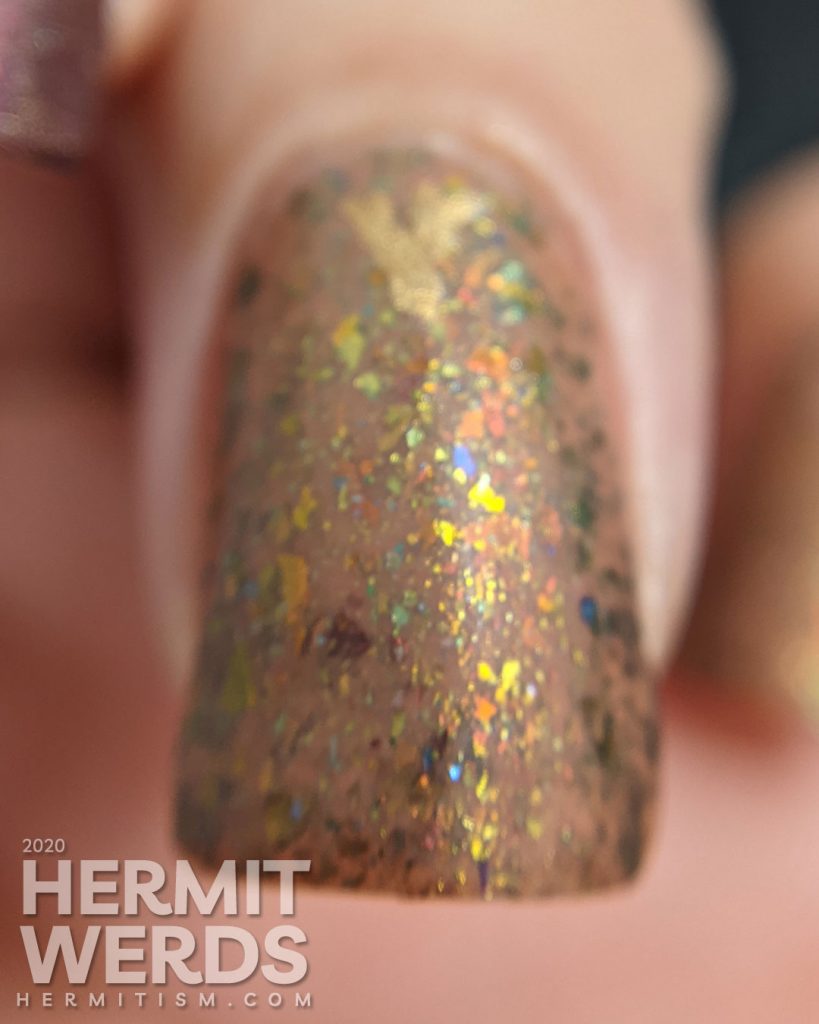 And far…
Until next time, friends! 👋