Happy International Coffee Day! Was I being too tmi? Well, what else can you expect from me. I've been wanting to paint this exact rainbow coffee nail art for a while because the contrast between the cheeriness of the rainbow-y bar glitter and the wording (carefully crafted by removing the word "smile" from the stamping image) is just too deliciously wrong.
But! (*snerk*) Since I'm all about learning something while also having fun, here's a quick video explaining why coffee makes you poop. You are welcome. 🤣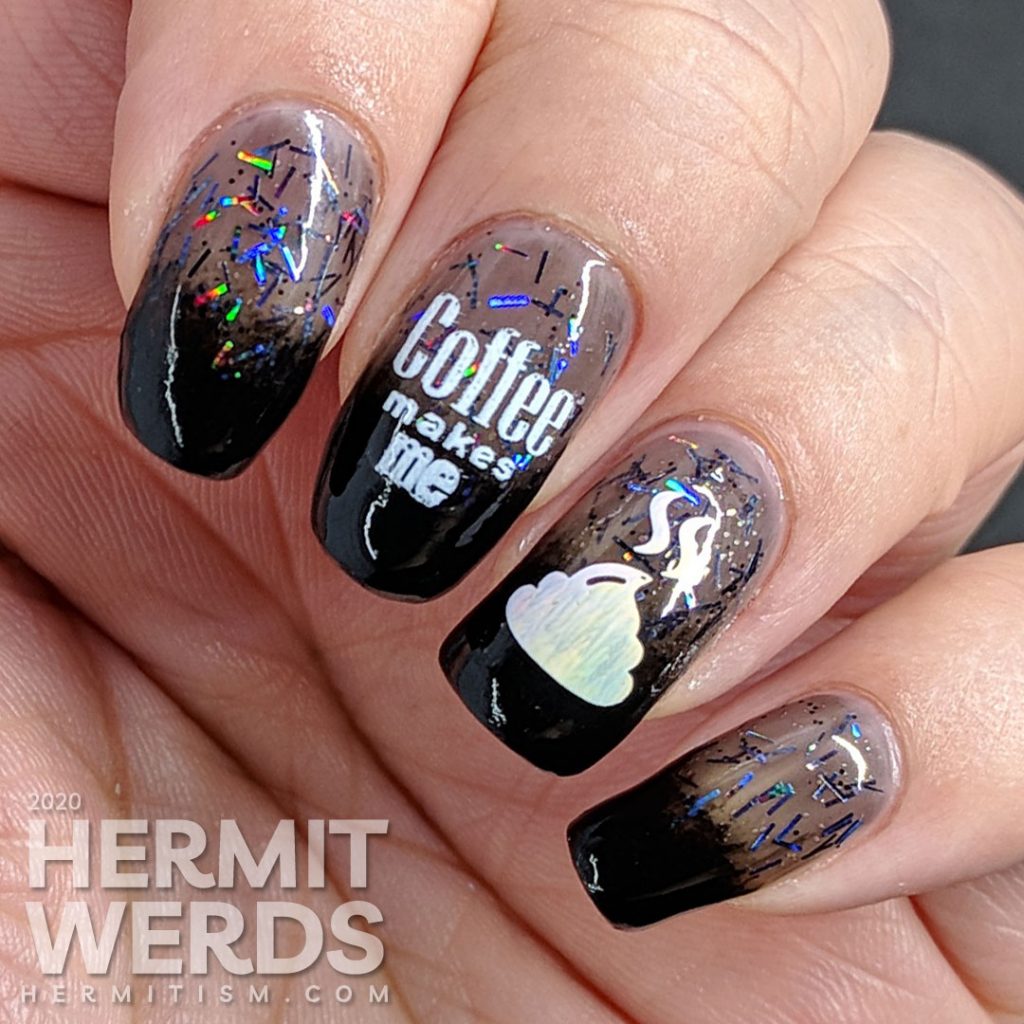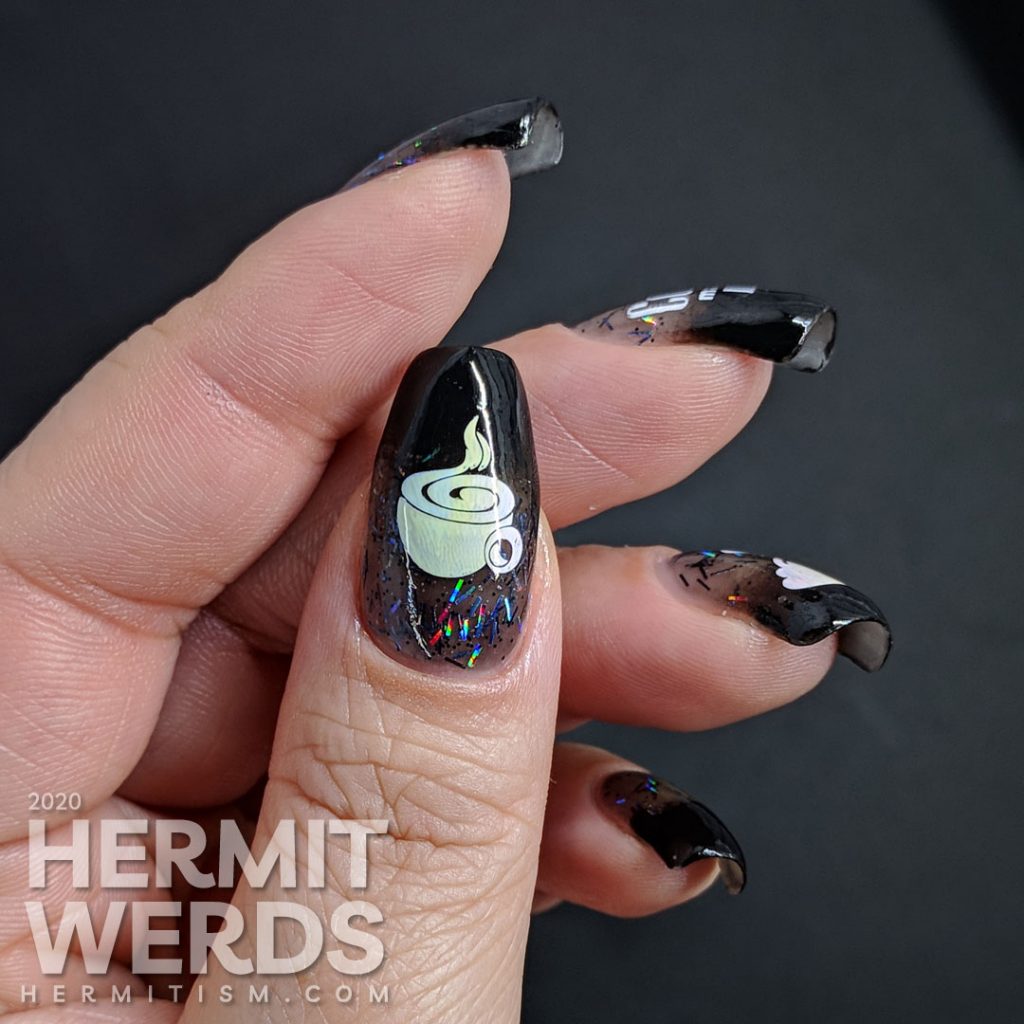 Products Used
Base Polishes:

Orly's "Black Holo Chunky Glitter" with a gradient of Smacker's "Skellington" sponged on top

Stamping Polish:

Uber Chic's "Essential White"

Stamping Plates:
I really do have a thing for faded out french tips. I like making things peek out behind other things and it worked really well with the bar glitter. Typically I don't like bar glitter at all, but just this polish works for me.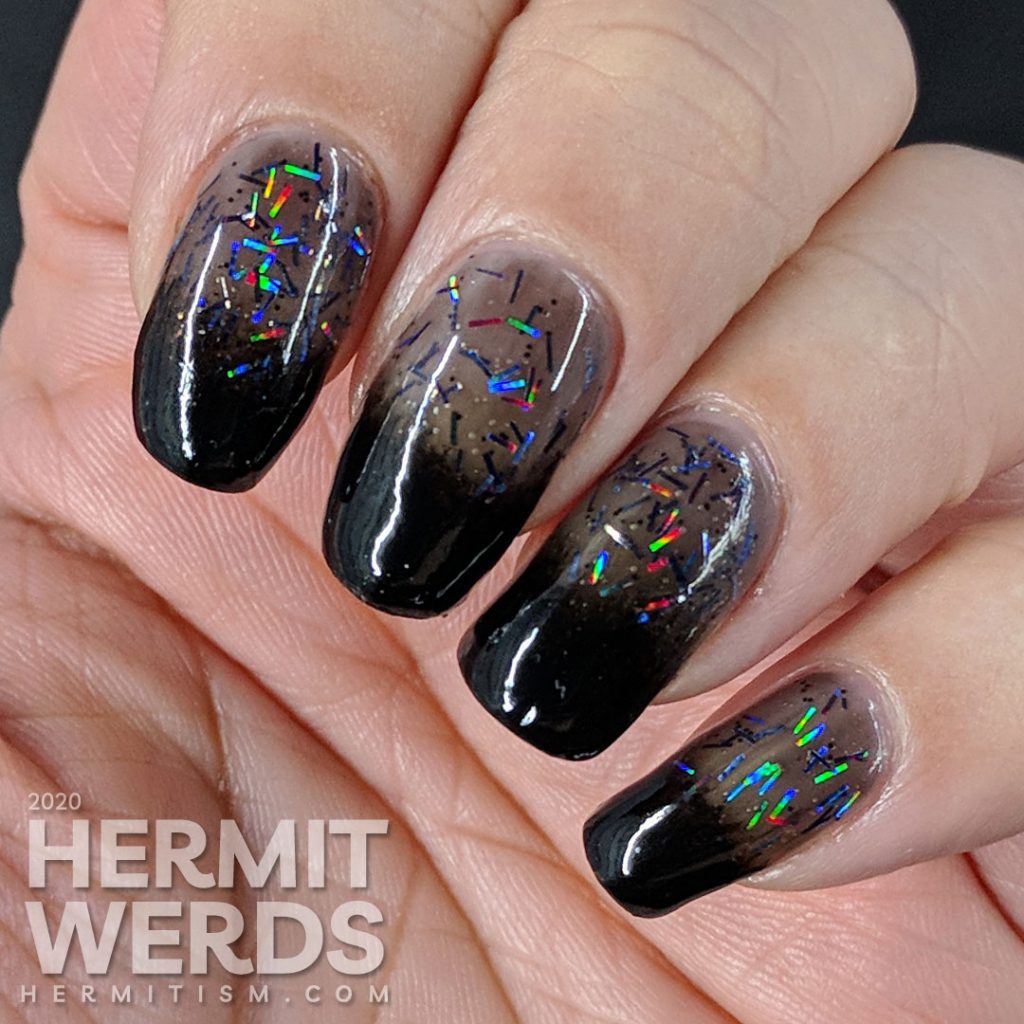 However, what didn't work for me was trying this design with a matte top coat. Where did my rainbow go? 😱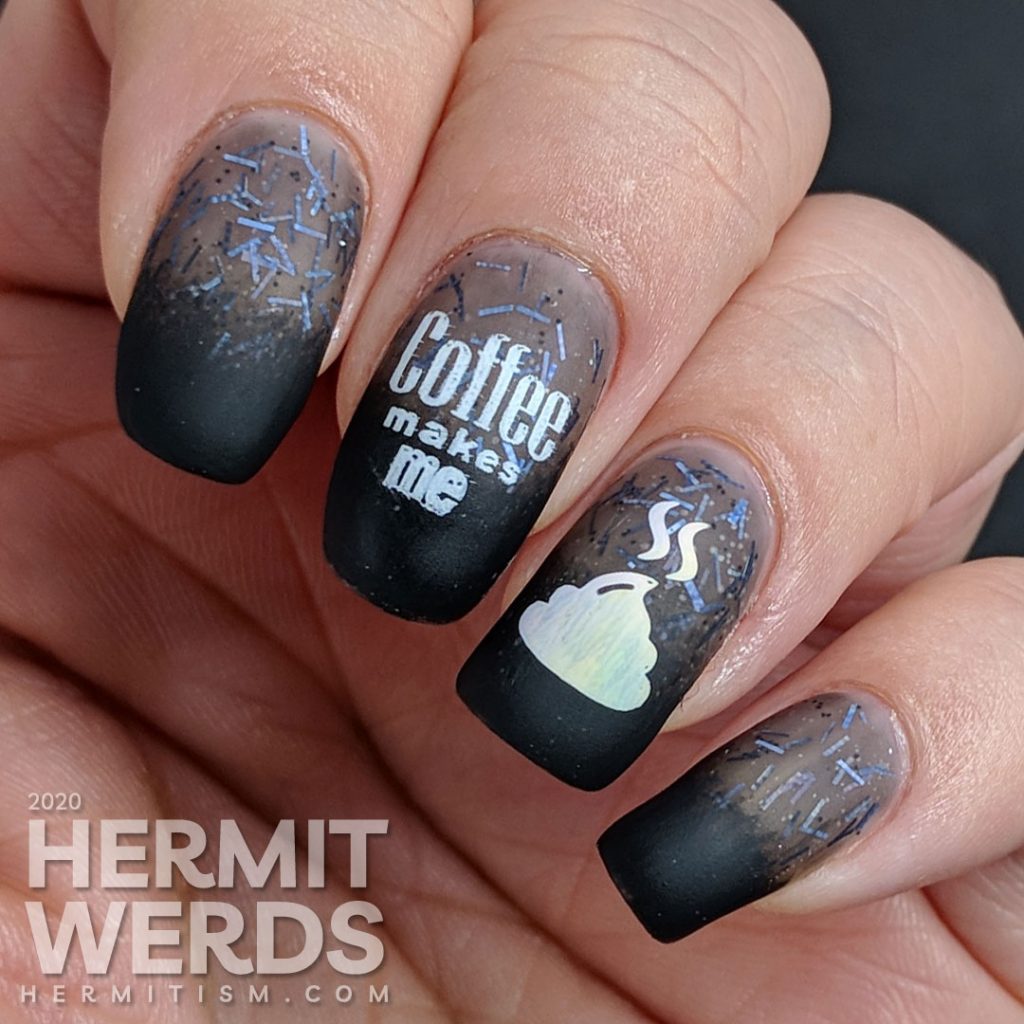 Horrifying. Let's go back to a glossy top coat at more of a distance. That's better.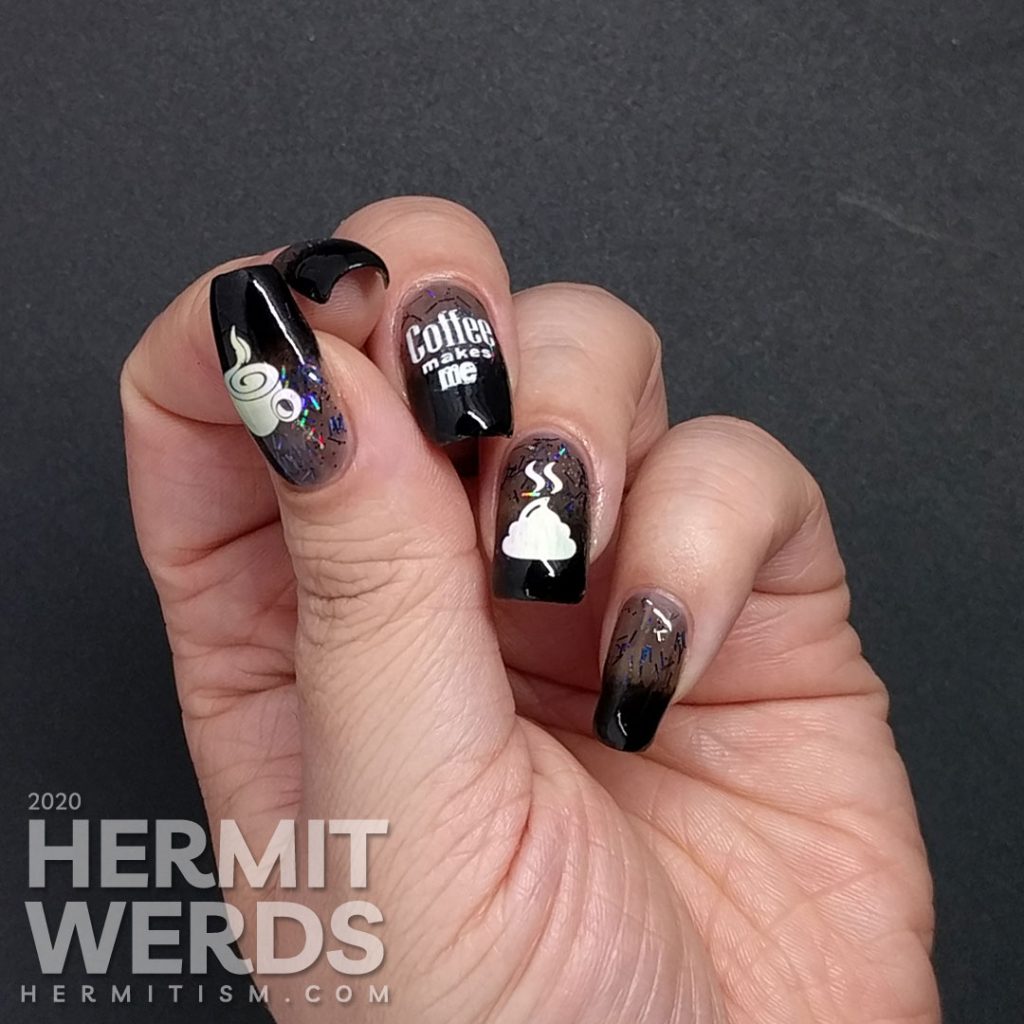 Enjoy your coffee today, friends (who drink coffee)! And don't forget to tip your barista. I have a friend who works at Starbucks and they're basically getting twice the business and less than the usual tips because all the business is slowing down how fast they can get you your coffee. That's heartbreaking.
So love your coffee. And love, even more, the person who makes it for you. 🤎☕🤎