I'm not terribly great at fluid art just yet, but the colors blending together on today's nail art just make my heart so happy. Also the witch falling off her broom is pretty hilarious.
Ah, the joy of the suffering of others. 🤣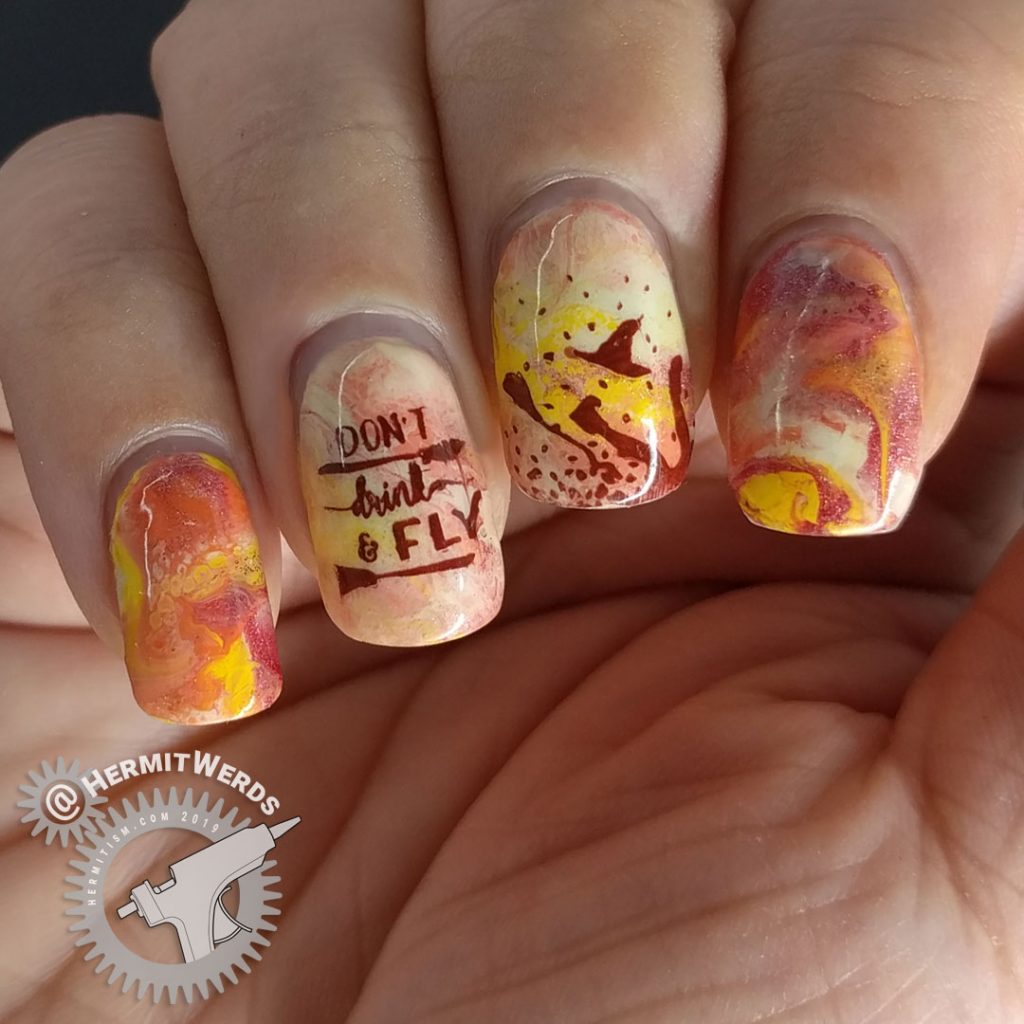 Products Used
Fluid Art Polishes:

Celestial Cosmetics' "Too Glam to Give a Damn", Colores de Carol's "Daydream", Revlon's Sun Candy "Fiery Sky" and "Sun Burst", and Revlon's Parfumerie "Apricot Nectar", and Zoya's "Jacqueline" with a little clear polish mixed with Garnier Frutis' frizz serum to make the cells.

Stamping Polish:

Born Pretty's "Orange Autumn" (press sample)
Hit the Bottle Embrace the Darkside 01 ("Don't drink and fly"), Nicole Diary-L12 (falling witch and larger flying witch)
I've actually seen "Don't Drink and Fly" on several different plates (different formats too), but last month's Polish Pickup plate from Hit the Bottle also had bugs on it so I just couldn't resist. And what do you know, my favorite stamping plate this Halloween season (Nicole Diary L12) had a witch falling off her broom. Perfection!
In the interest of contrast, I decided to make two separate fluid art designs with slightly different shades so the nails that I planned to stamp on were a little lighter. This worked wonderfully because once the stamping was on top it all blended together perfectly. Definitely a strategy I will use again sometime. You can see how different my nails actually are below.
So far this nail art ties with a mani posting on Saturday as my favorite Halloween design this year, but I haven't finished painting yet. I may have three favorites! 😄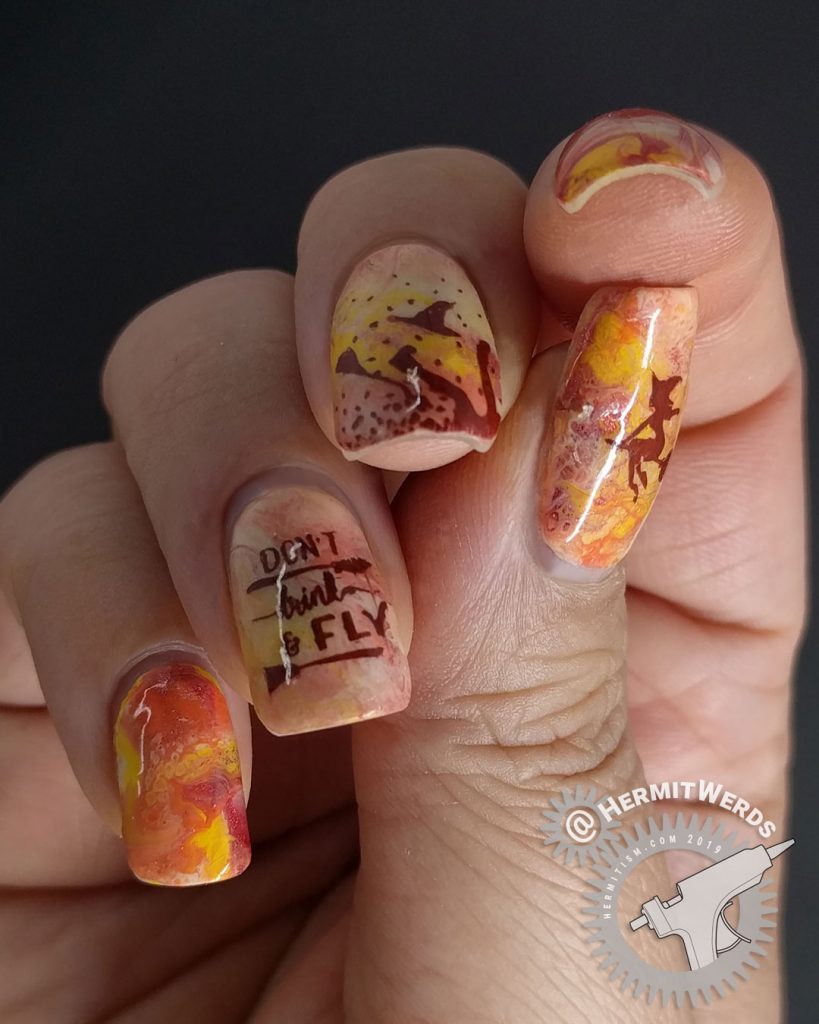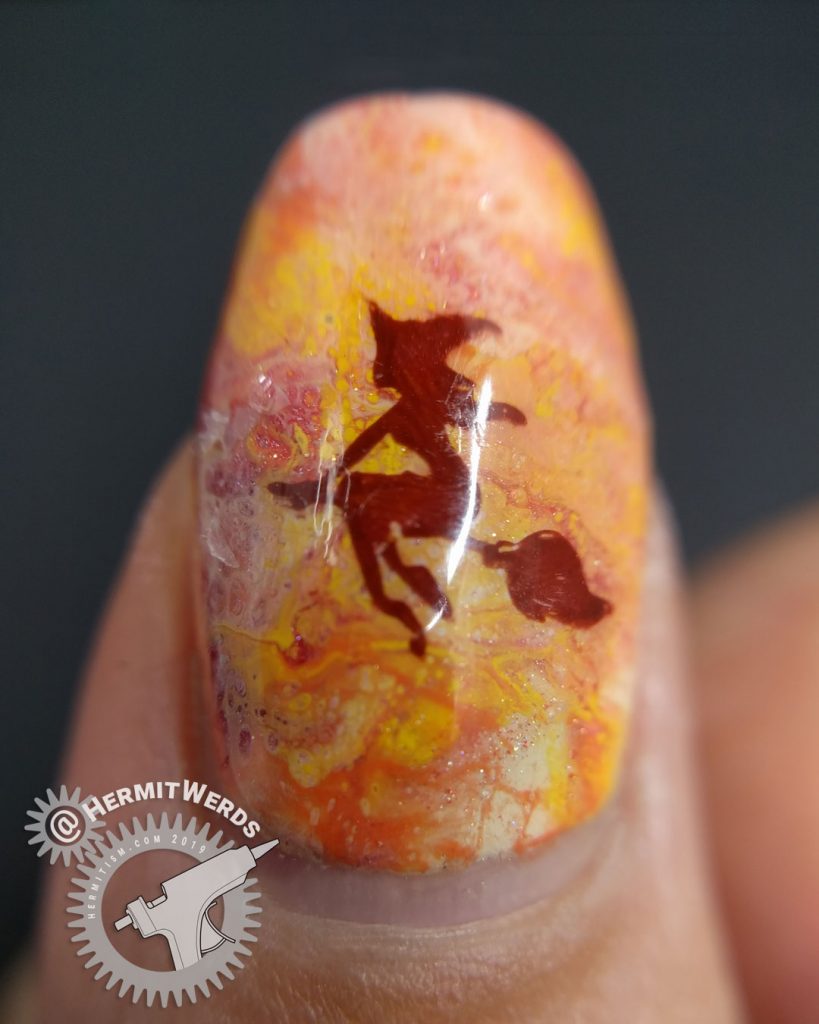 Hey, it's Halloween! I can have as many favorites as I want for my favorite holiday of the year. Speaking of favorites, I do seem to paint witch nail art a lot. So next I have a quick look back at some past witch-y goodness…
Witches past…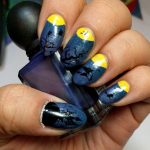 If you still haven't seen enough Halloween nail art yet, check out the group tag for @AZNailArtChallenge. We just finished P is for Paranormal and there are lots of great designs to see.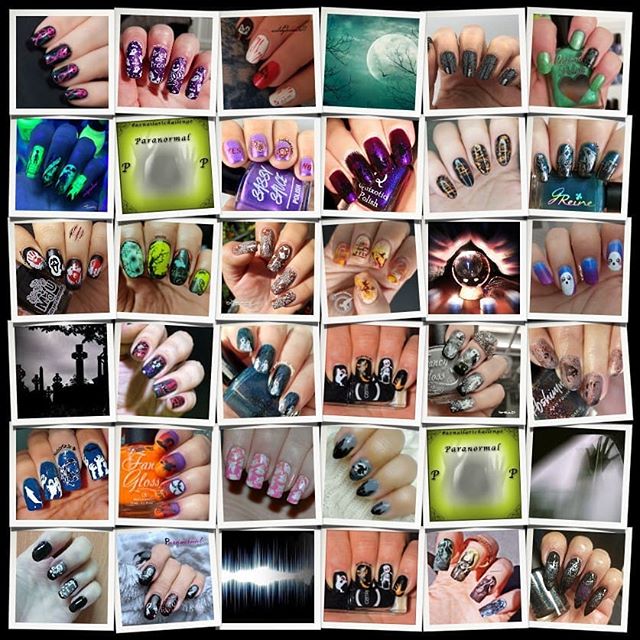 That's all for now, friends! Until next time! 😘