Today I get to play with a theme that I love but haven't really tried yet: eyes! So, thanks, @glamnailschallenge! Now someone else needs to give me an excuse for more eyeball nail art because I have more to give in this area.
I think it should be obvious that my design was inspired by Robin Moses' 2011 tutorial with googly eyes. While she made it a scatter across the nails, I had to focus my eyes on one nail for #pantone2019winterchallenge since this is partly supposed to be a swatch for Pantone's Crab Apple shade. And since I was going to be focused, I went extra extra and tried to fill in every nook and cranny which meant caviar beads got involved.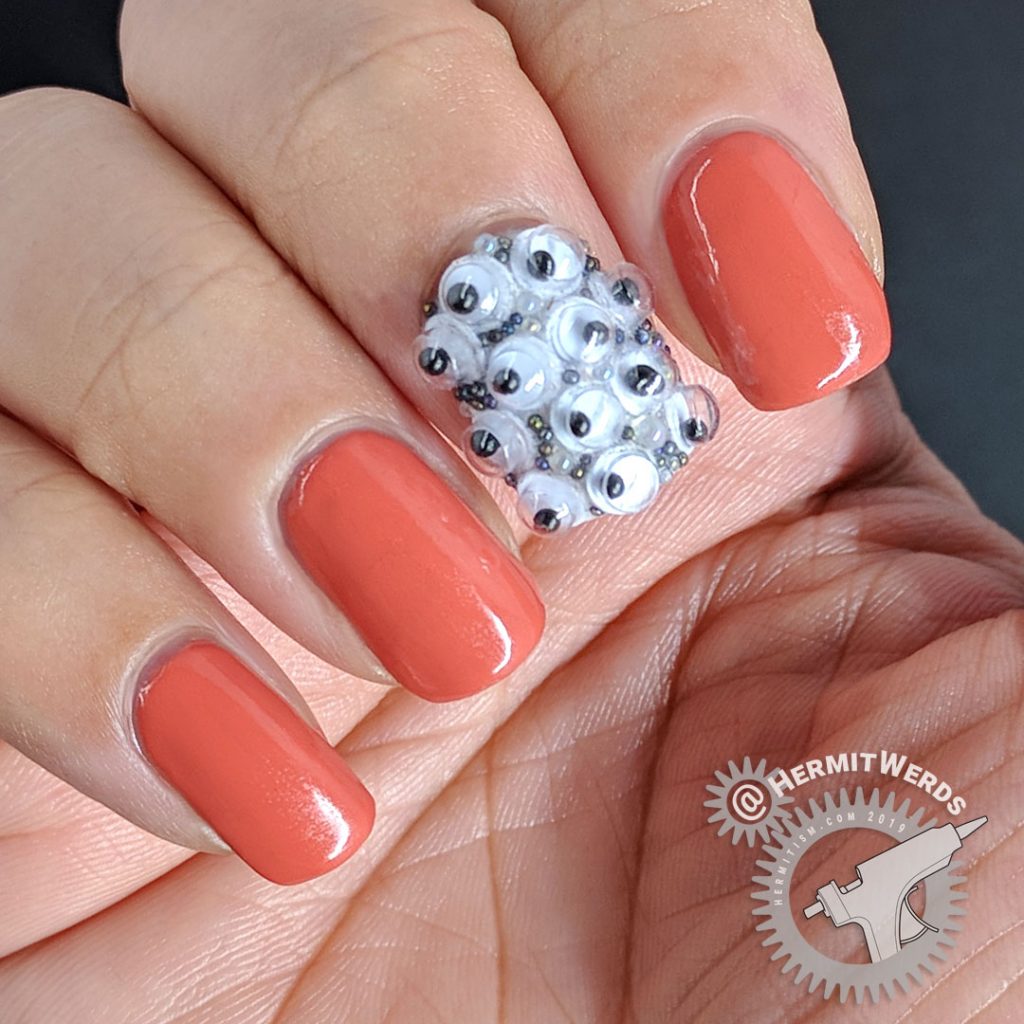 Products Used
Base Polishes:

Stamping Polish:

Stamping Plates:
I had these on for several days before I took my photographs and I didn't use a single bead or eye thanks to Beauty BigBang's Rhinestone Glue (gel). It was sent to me for review, but I am not reviewing it today because I have a nail art that I wore for two weeks using it. I did finally lose an eye today, but that's because I was picking at it earlier since I knew I was going to remove it.
This was a lot of fun but the eyes caught on my hair constantly which really sucked when I was trying to braid it. Still. It was like having a little maraca attached to my hand and I totally shook it for fun. At everyone.
Then I had a social oopsie…
So this little monster got me in "trouble" because someone asked to see it and then I said I had a whole nail of just eyes and only stuck that finger up to show them which meant I was accidentally flipping them off…
…really the biggest shame is that I didn't plan it that way. 🤣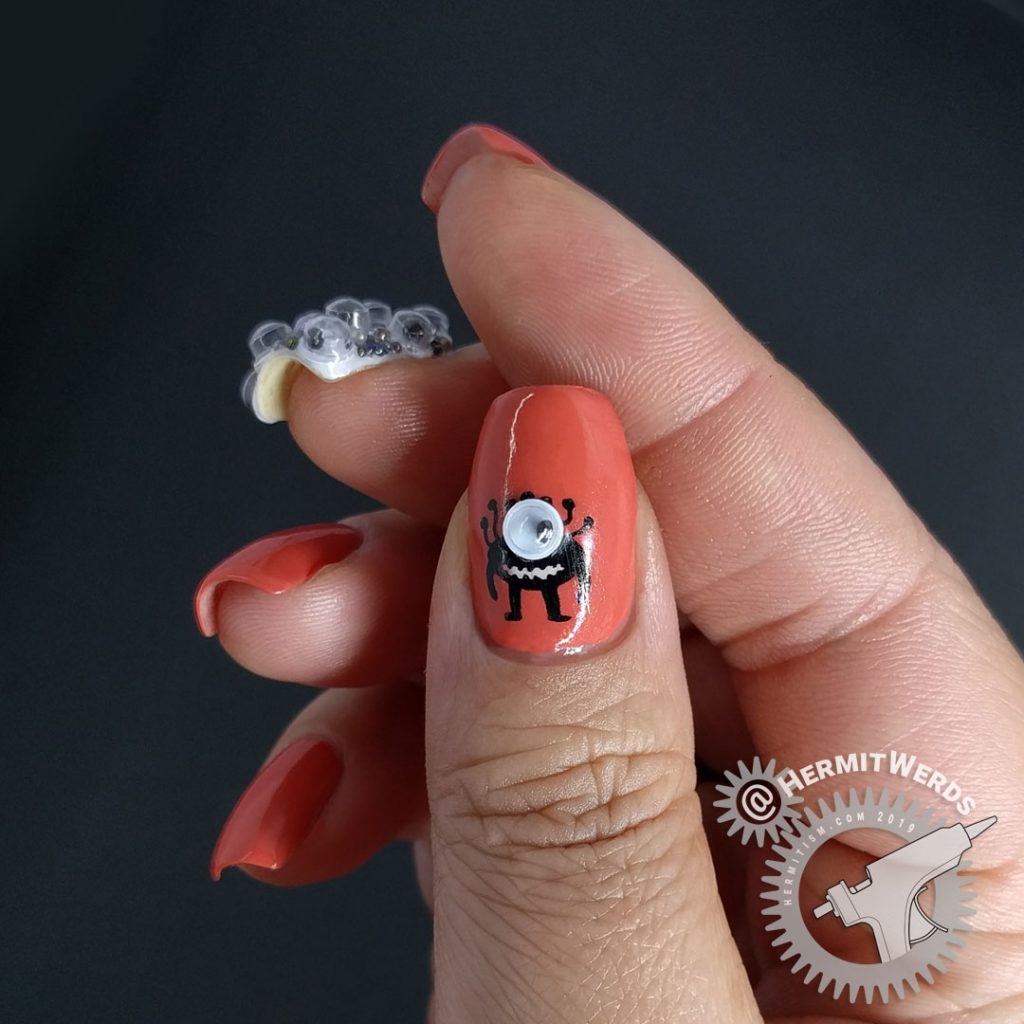 Pardon the burn on my hand, but I thought I should try including one of those far away photos I mentioned a few posts ago. This nail art is pretty simple so it translates well at a distance.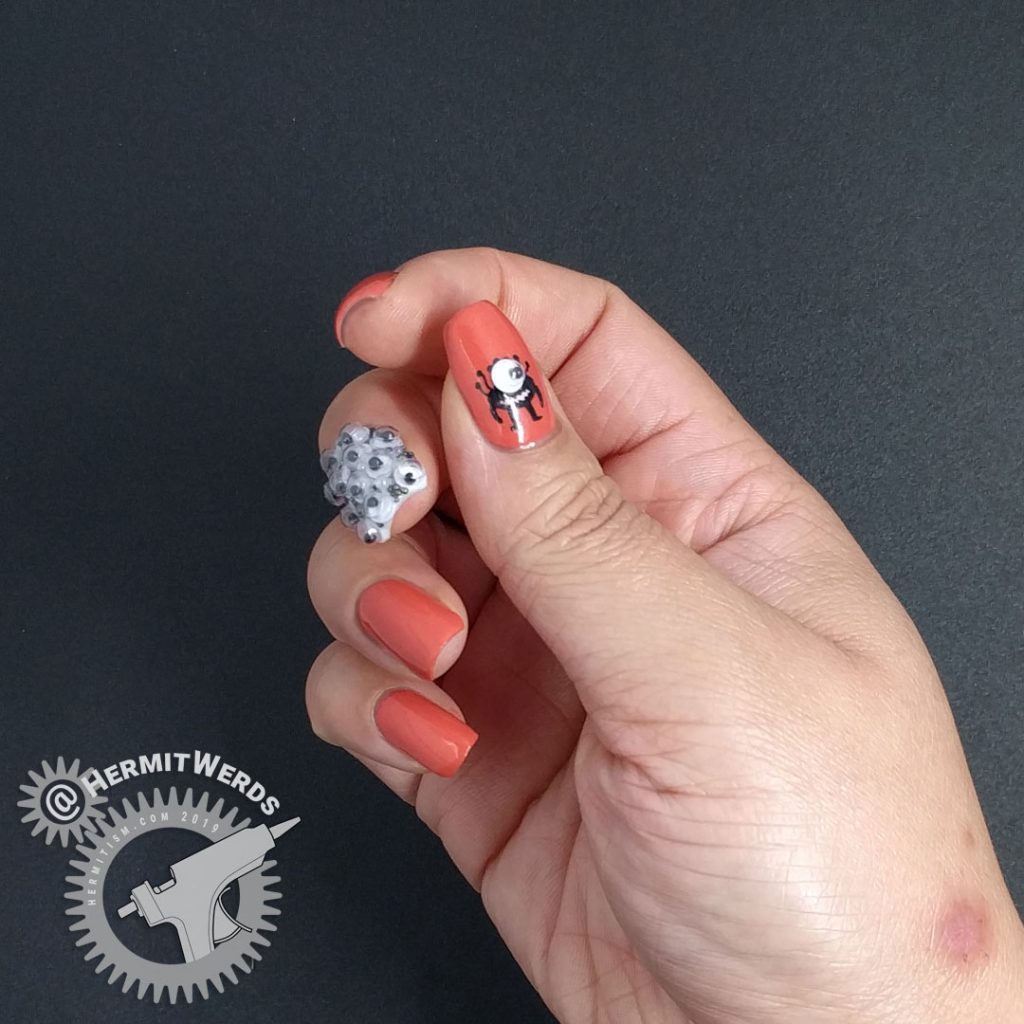 Thanks for spending time with me today, friend. Keep having your Halloween fun until next time!