This is going to be a criminally short post, but I think that's fair since I only painted one nail. I love the concept of @one_nail_creativity_club because in my brain I think that this means I will be able to knock out a challenge prompt quickly. And Dark Halloween is both direct and very open since you can just interpret it as using dark colors.
However, all the test samples I've done for reviews have shown me that when I only have one nail to paint, I try to go all out even more. So it doesn't save me any time since I often only do one or two fancy nails and the dry times of the decals or whatever are covered by painting the other nails with simple stuff.
So, yeah. I can be bad about the one nail thing, but today I somewhat managed to keep it simple with just two stamps: a background stamp…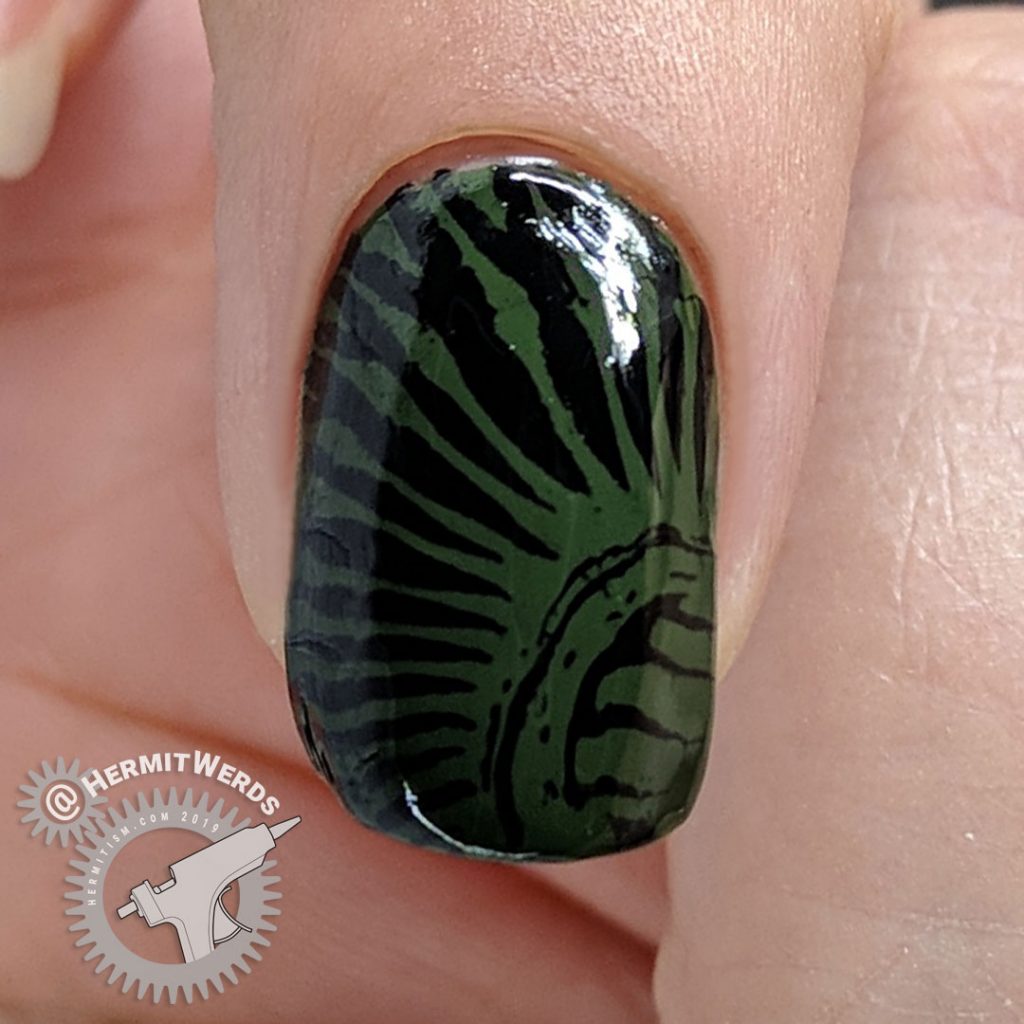 And then I added a kind of pirate bunny thing. He looks like he's up to no good, but maybe that's just his face.
One tries not to judge. Perhaps he bit into a lemon. LOL
Products used
Base Polish:

Sally Hansen's Ever Green

Stamping Polishes:

Stamping Plate:
That's all I have for you today besides the collage. Lots of beautiful nail art there. You can check them out at #ONCC, although the tag is used for other things besides the group nail art…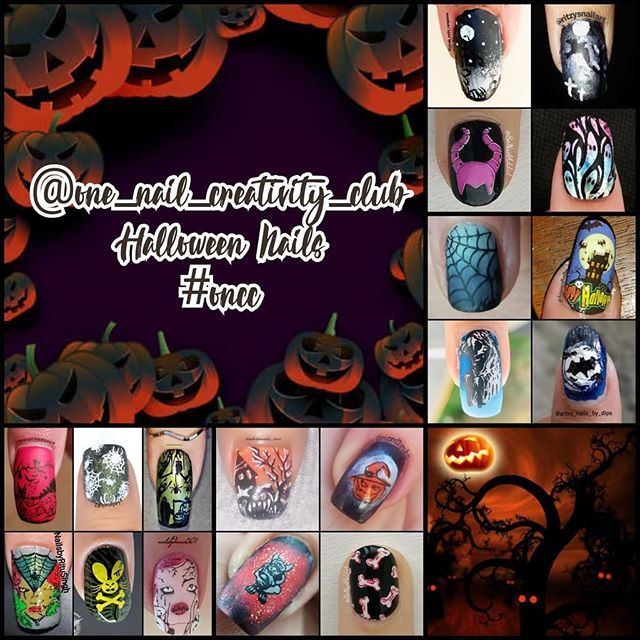 More tomorrow because Halloween! 😉