Did you know that today is National Card Playing day? I have known it for the past three years since I keep meaning to paint some card-themed nail art. I keep collecting these card playing stamping plates and I needed an excuse to use them. And I just kept missing this day! 😅
Plus, what is it about green monochrome nail art? I just can't seem to stop painting them lately…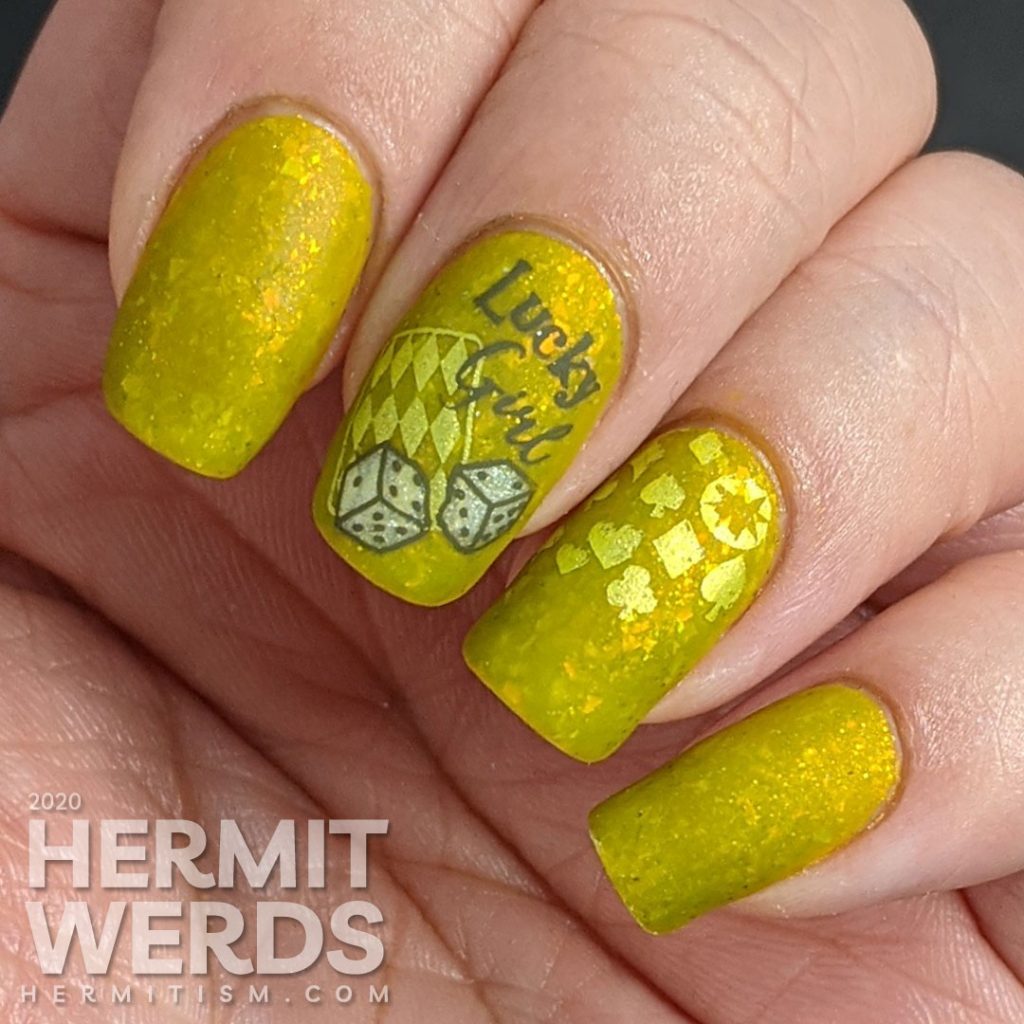 There are so many great card-based games out there now. It feels like the gaming industry has really opened up in the last decade or so. Sadly, I don't own many games at all because it would be another exercise in buying things no one would use. If the power isn't out or we aren't somewhere with poor internet access, the cards stay in the boxes.
But during those times there's always classic solitaire, california speed, and gin rummy, which can all be played with a standard French suited deck. (I also like to play pyramid solitaire, but only online because I'm too lazy to deal out the cards. 🙊)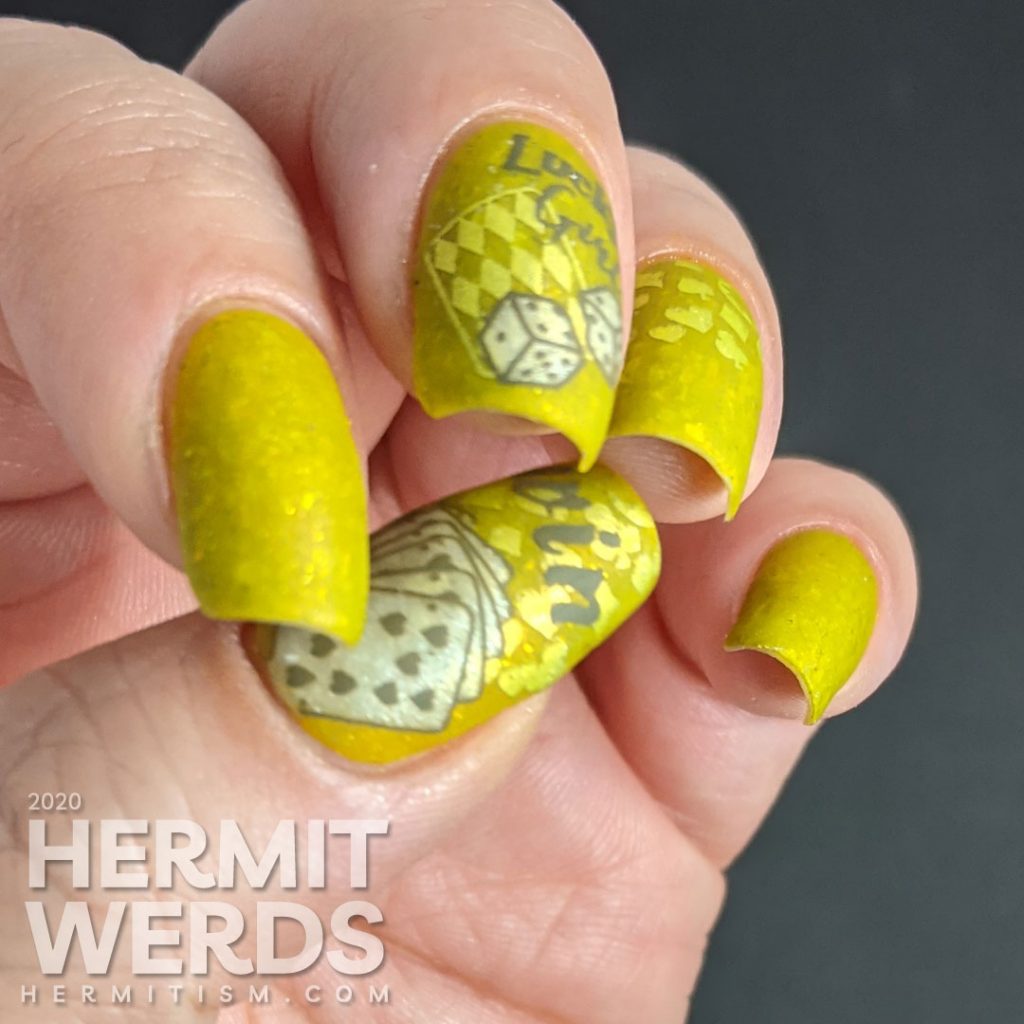 Nail art products used
Base Polish:

Moonshine Mani's "The Geller Cup"

Stamping Polishes:

KADS' "Sage Green" and Maniology's "Ghoulish"

Advanced Stamping Polishes:

Maniology's "Ghoulish" and Sinful Colors' "Bring It Sheer"

Stamping Plates:

Born Pretty BP-L095 (dice), Dixie Plates' Typography ("win"), UberChic 10-02 ("Lucky Girl"), and YZW-Y13 (playing cards and heart/spade/club/diamond pattern)
It was a bit of a cheat for me to include the dice on card playing day. In my defense, most people who see it aren't going to be asking what day I painted it for. So I decided to prioritize the aesthetic and my nail needed a light-est green thing on it. I did shrink stamp the dice so they'd be as small as possible though!
I have been thoroughly enjoying all the matte photos, but I did take some glossy and here's one with card props in hand…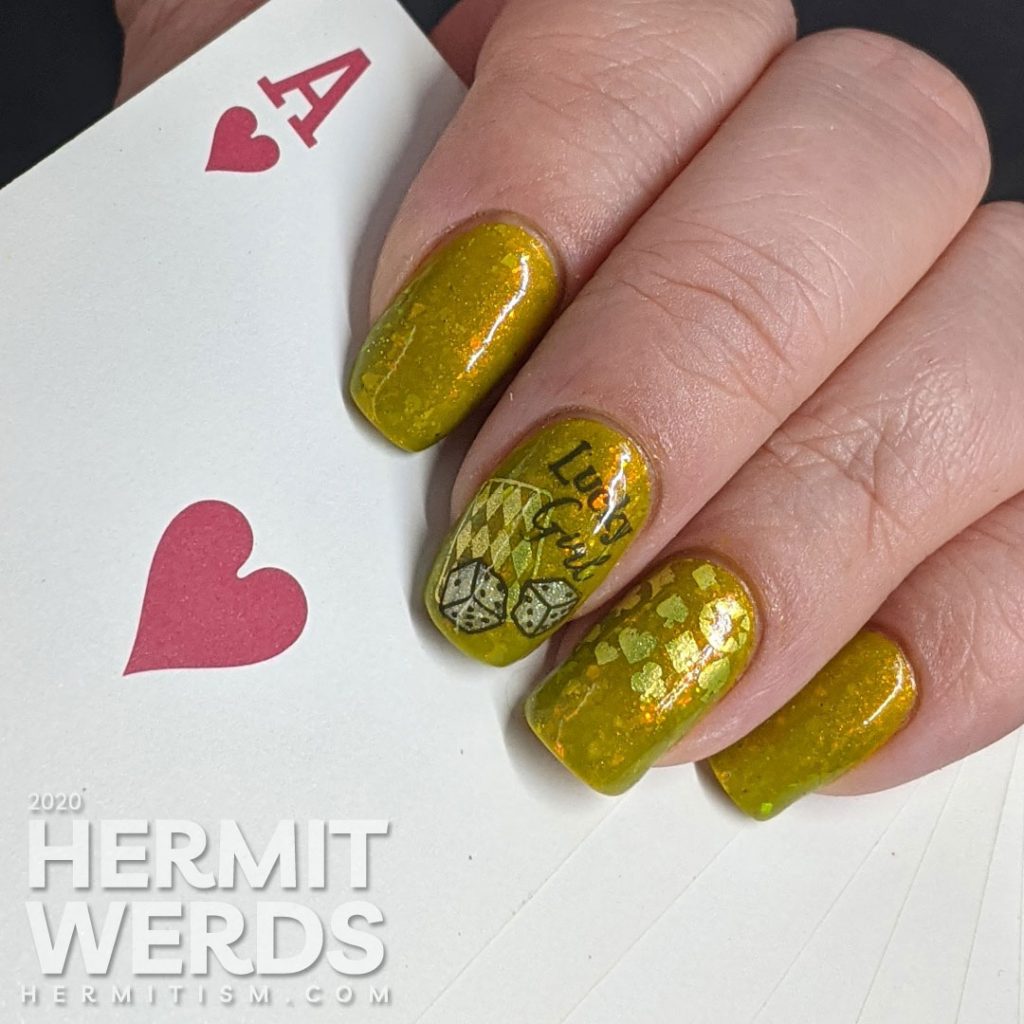 Before I start taking my photos, I make sure to roll around in a bunch of cat fur. At least that's what this photo looks like. 😆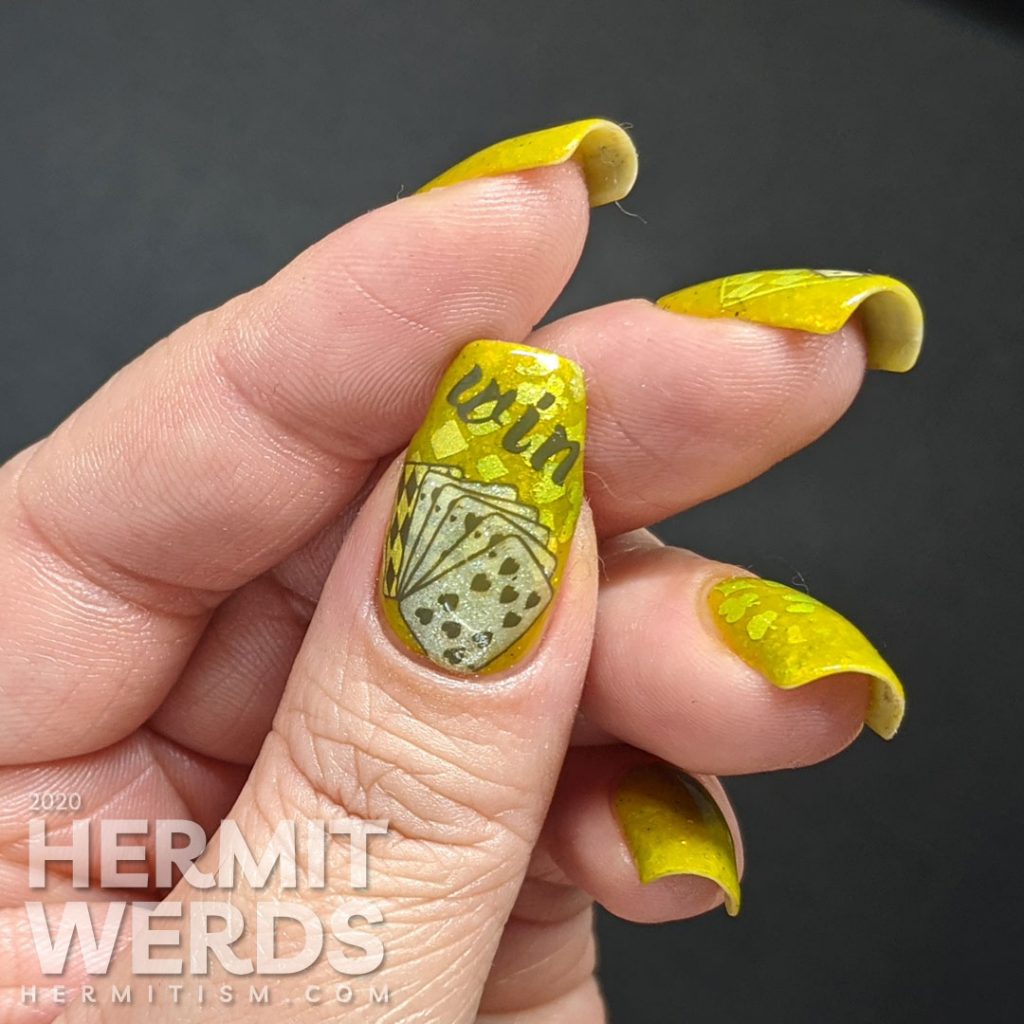 Time for a macro…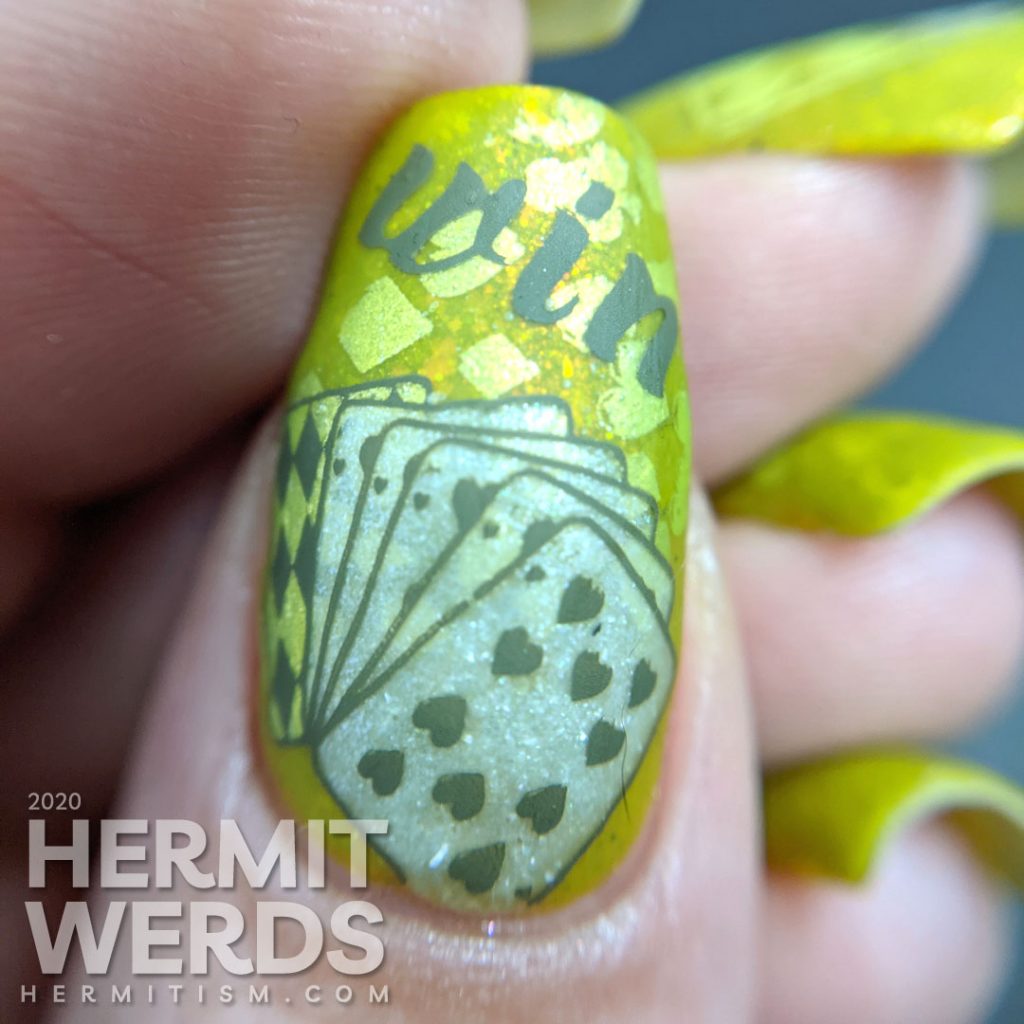 And some long(er) distance…
Until next time, friends! And, hey, since it's a holiday maybe you can get some of the people who live with you (if you're lucky (or unlucky 😱) enough to not be living alone right now) to play a few rounds. 🃏