Today I have Unicorns for #GlamNailsChallengeFeb. This is possibly the first time I've posted a prompt on time for this challenge in many, many weeks. Ah, well. That's what getting sick does to you. I almost turned this in for #WhenColoursCollide's yellow/orange/red theme, but then I realized there were gold glitters in the crelly I used. While I could have argued that there is little difference between gold and yellow glitter, I decided to just drop it. It was not worth making the admins deal with me and I had no time to repaint anything. (Nor did I want to since using the crelly on the blog was part of my goal this year. Can I get to a 100% use rate with nail polish? 😱)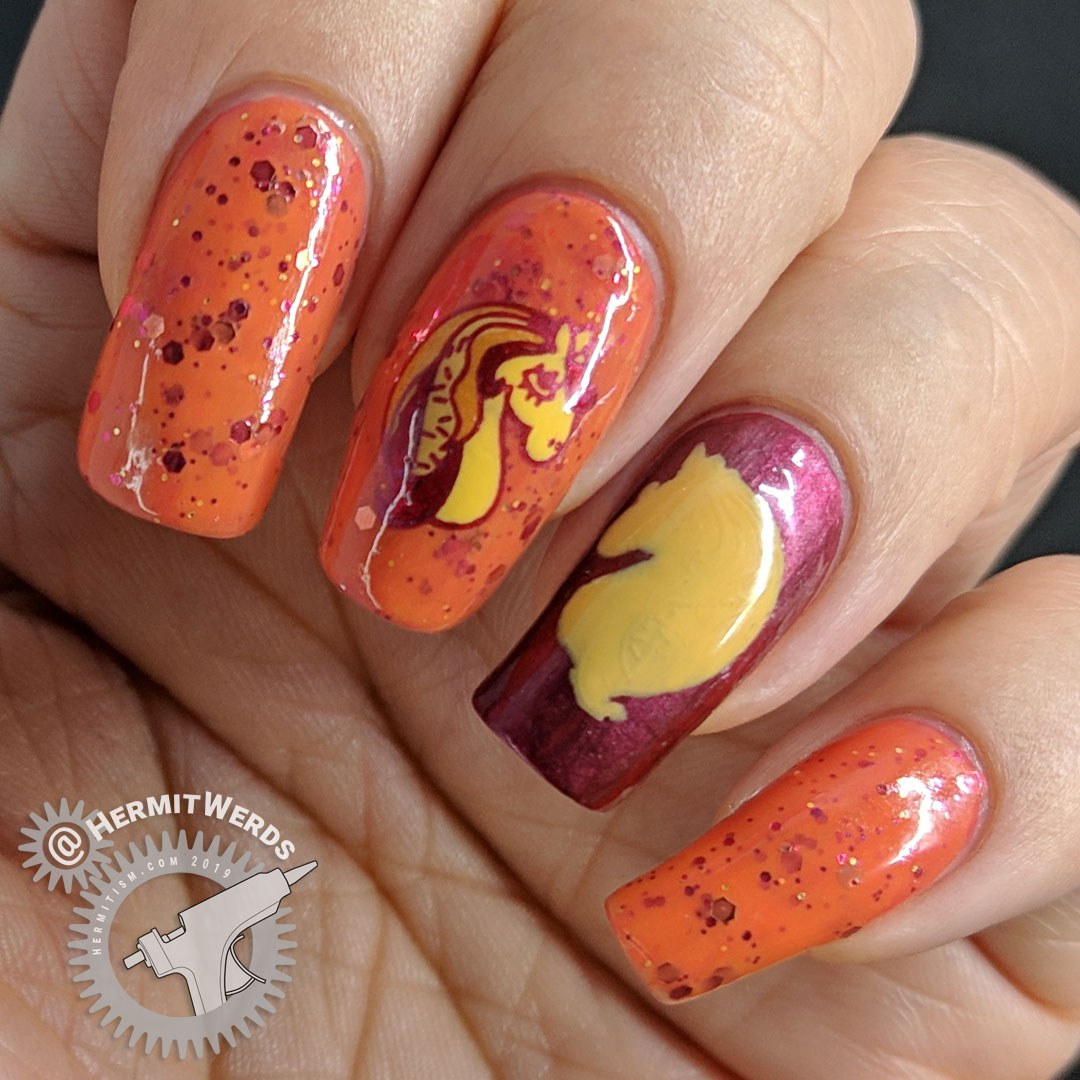 Products Used
Base Polishes:

Sinful Colors' "Standing Bloom Only" over Smackers' "Rag Doll"

Stamping Polishes:

Dimension Nails' "Mustard Bird" (press sample) and Nails Inc's "Kensington Palace"

Advanced Stamping Polishes:

B. Loves Plates' "B. a Cherry Lollipop", China Glaze's "Accent Piece", Dimension Nails' "Mustard Bird" (press sample), OPI's "Never a Dulles Moment"

Stamping Plates:
I do love the silly images on both of the Born Pretty stamping plates I used today. There just never seemed to be a good time to use them until now. But once I used the unicorn on my fingernails, I couldn't help but look at the similarly-styled images on BP-127 and realize that the pegasus was very much in theme. Yet even then I had no notion that I was going to make it a poot-asus until I had the decal on my clear stamper, hovering over my thumb. It just looked like there was room for something more. And then I remembered the little "spray" coming out of the perfume bottle. It was too good of an opportunity to miss.
Oh, yeah. Let's look at that again!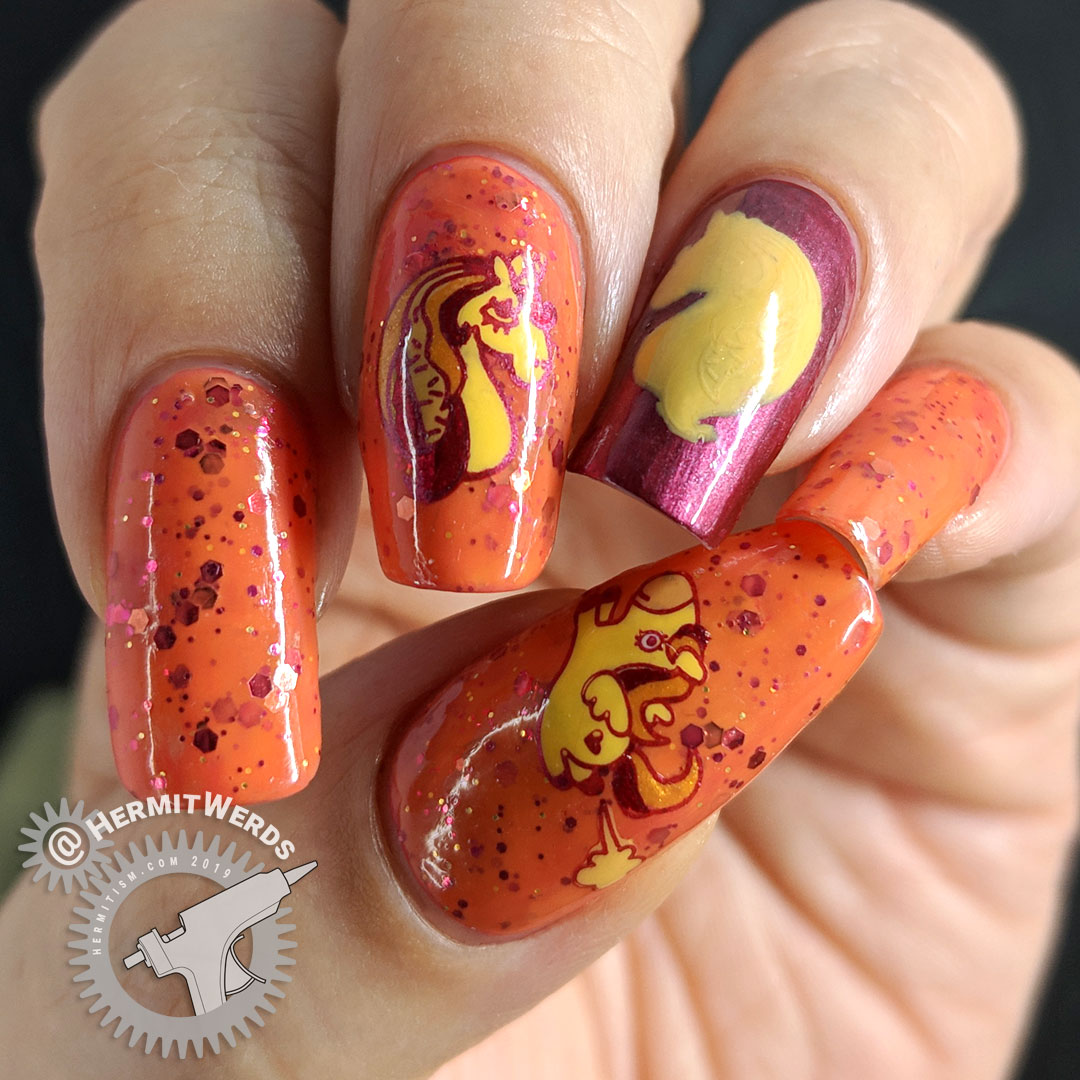 Poot-asus Lives!
*cough*
Well, there you go, friends. Just in case you started thinking I was getting sophisticated with all those bling-y nail looks. Nope! I'm still me. Possibly there will be more silliness next time I post. We'll just have to see. 😉