I'm continuing my series of the mane six manis to celebrate My Little Pony: Friendship is Magic Season 7 airing in mid-April with Rarity! She and I both have a love of fashion (although her love is mainstream and mine tends to be niche). I used the second half of my vertical gradient that you can see at the end of Applejack's mani for a purple/blue/white background. I kept this one more simple and used Harunouta's L037 stamping plate to add strands of jewelry on my thumb, ring, and pinkie finger nails.
I double stamped the same dress onto the middle finger. Starting with a colorful gradient stamp and then again–but only partially with–white. I used a tiny bit of nail polish remover to gradient out parts of it so the stamp underneath would show more. I probably should have just gradient stamped again with a combo of white and clear (non-fast-drying) polish since getting acetone on your stamping heads is not recommended if you want them to last. Rarity herself was straightforward advanced stamping.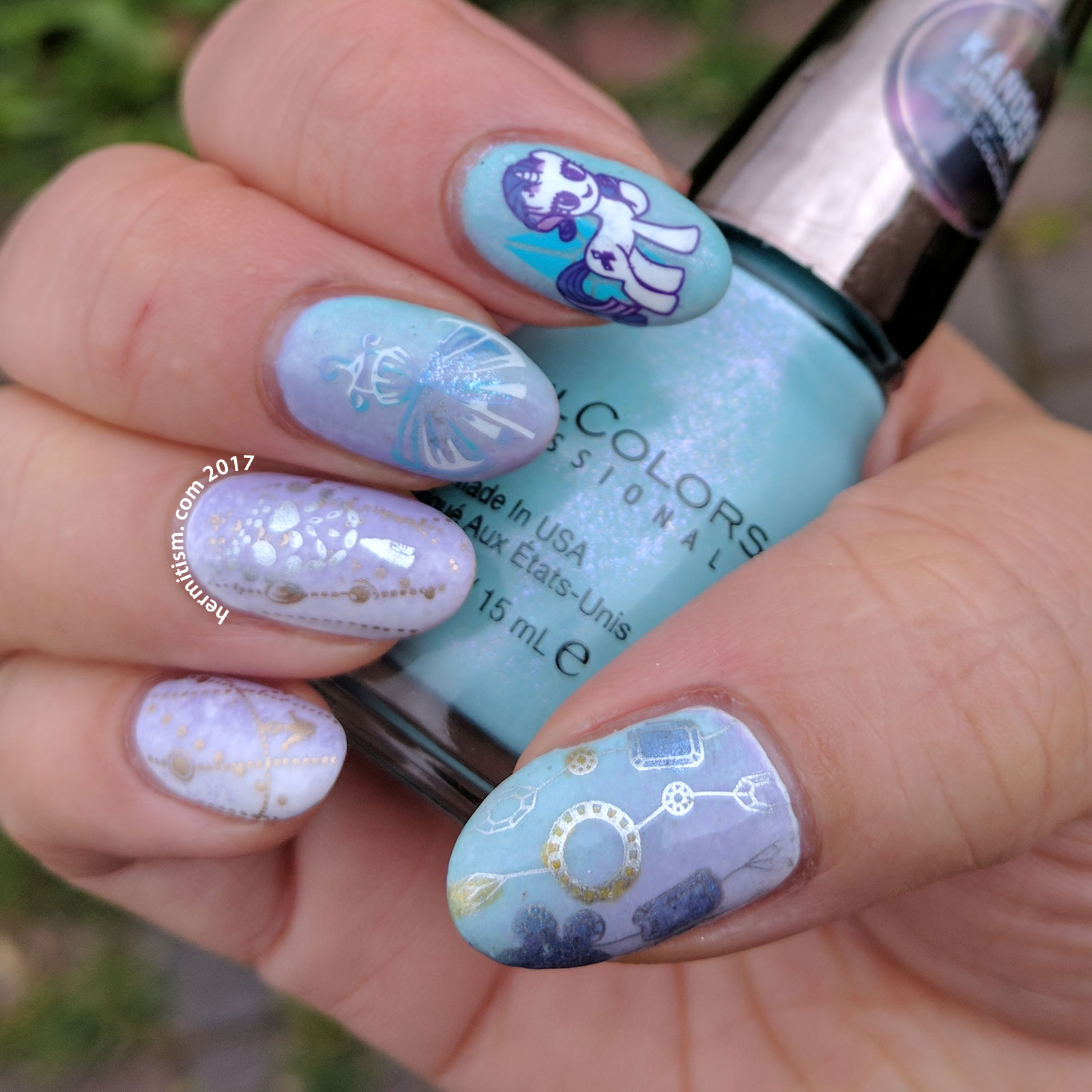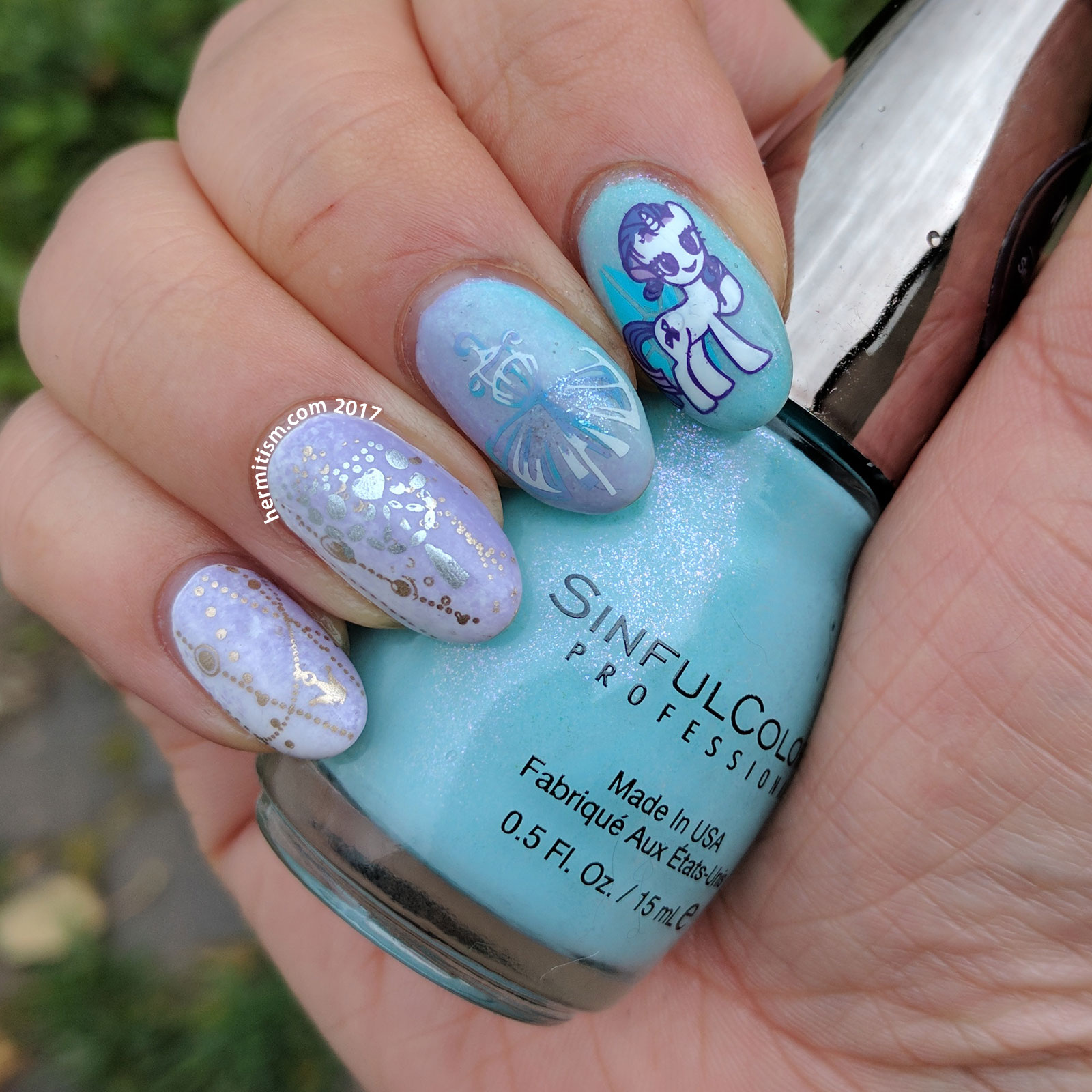 This manicure also conveniently fit into the 30 Days of Colour Challenge theme (pastel) starting today.