Today is National Milk Day so I thought it was time to share this mani. Also, my apologies for lying about posting new nail art the next day. I had a design planned out and partially painted, but my heart wouldn't let me finish it until I made a few changes. Then I got distracted with drawing, cleaning, and rearranging the house. Pretty typical New Years activities, I think. What amazes me is that I didn't break a single nail during this. And I unfolded, shut, and moved a very heavy ladder seven different times as I cleaned various things throughout the house! I mean, I've snapped off a nail moving a large empty box before. LOL
Oh, yes, I am a fan of Amy Schumer. I have lost several hours on YouTube watching her skits more than once. She has made some great social commentary pieces like her spoof on 12 Angry Men, Football Town Nights, and "Last F**kable Day" to start. She also has two fabulous music videos and if my post on Love is Love didn't tell you enough, I looove music videos. I love "Girl You Don't Need Makeup" so much, but Milk Milk Lemonade is much easier to make nail art with. And is also delightfully naughty. NSFW!
Almost, I am sad that her success at writing movies has meant she may never return to her skit show Inside Amy Schumer. Except that now she is making movies! 😀
Base Polish:

Stamping Polishes:

Advanced Stamping Polishes:

Stamping Plates:
Ah, I love that opal finish too much. Especially with more transparencies and a matte top coat on top. I'll stop beating on this same drum somenever. LOL
It's funny. Now that I'm into nail art, I've come to love four-letter words for entirely different reasons than ever before. Hah!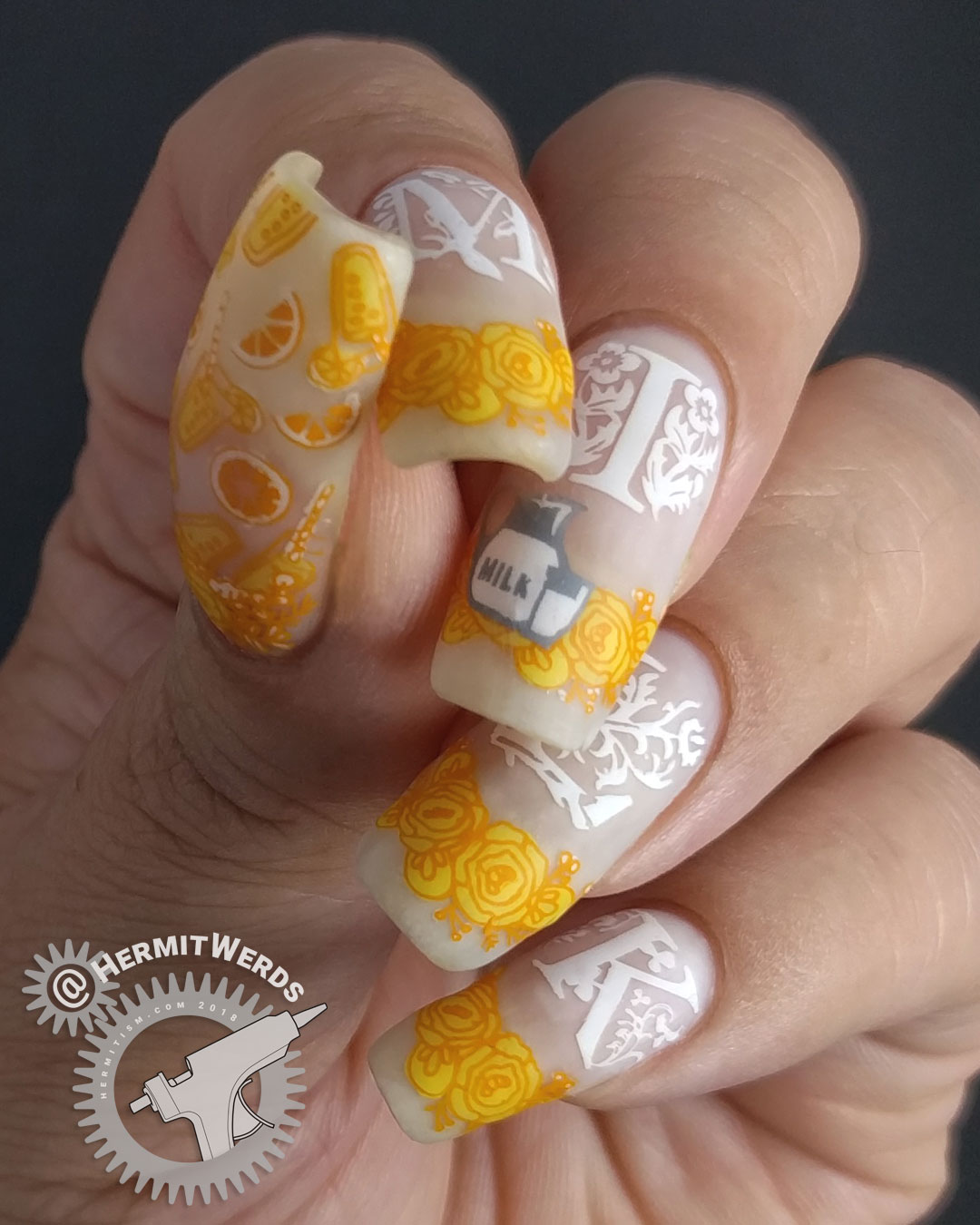 And a token glossy photo. Shiiiiny…
Maybe there will be a post tomorrow? 😅