Confession time: I fell in love with a color combination. Aileen Bell (@azbelle_nails) painted an absolutely gorgeous floral design for #NailChallengeCollaborative's pink/blue theme last month and I loved it so much I had to try it with my own stamps. But I live in a desert so I used cacti instead of flowers. At first I failed because I didn't stay true to what Aileen did with her design. It's important that the dark blue is the dominant color and everything else is an accent. But I made myself repaint the nails because that was the only way I could be happy with myself.
So fail…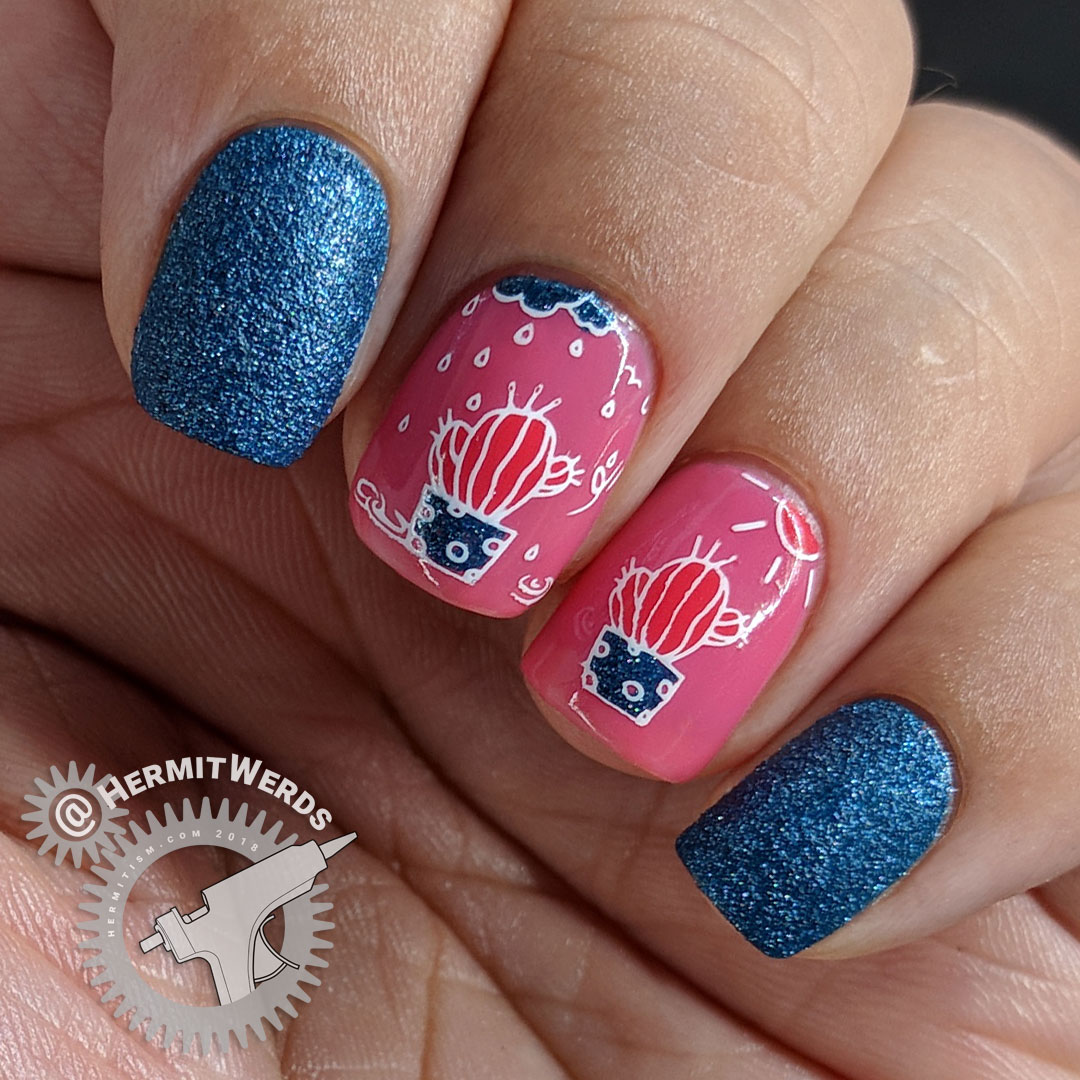 The winner! Ding! Ding! Ding!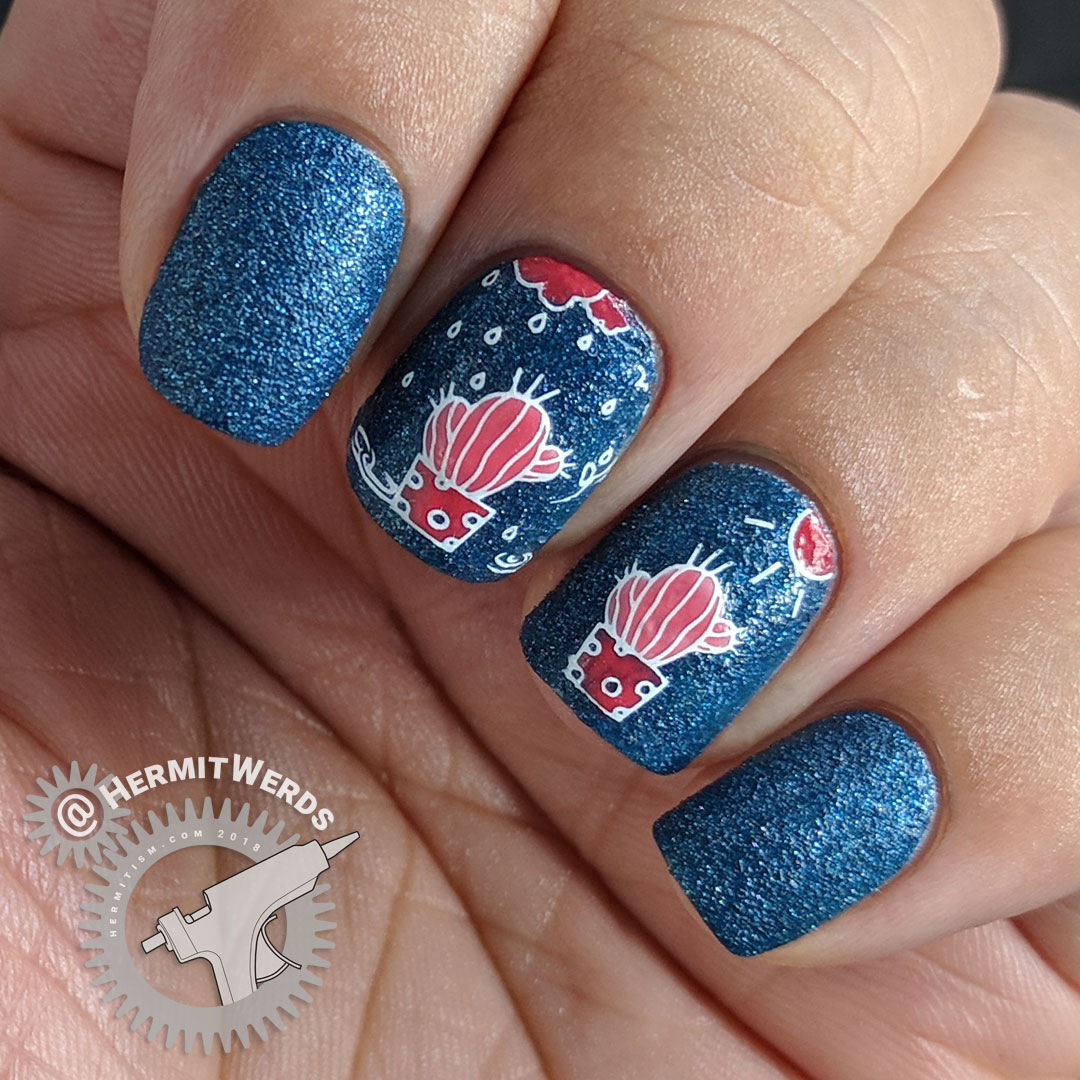 I chose my stamping scheme based on what @ColoursWithinWomen had for their weather prompt. It was raining a few weeks ago, but lately it's been dry, dry, dry. And the fires have been starting all over the place. I'm just glad the smoke hasn't been lingering where I am. My parents' home has been much smokier every time we've visited them.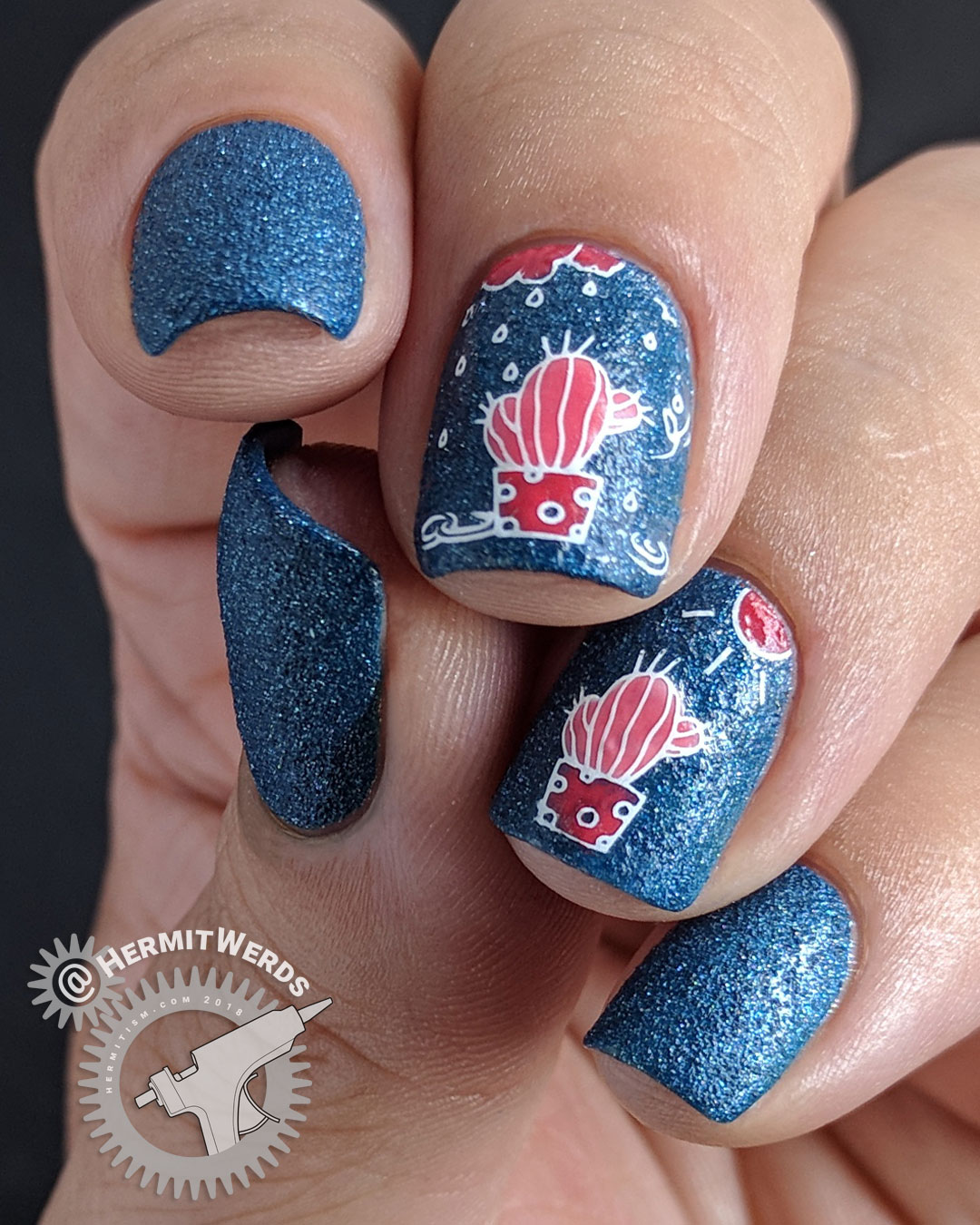 Well, I hope the weather is kinder where you are. Smelling smokes sucks. I'm just going to sit here and hope it rains more soon.
Meanwhile, you can check out @ColoursWithinWomen's group tag and see all the cool weather nail art up close: