I'm back with one of my recreations of last year's designs that I wasn't happy with. I've skipped around to return to a purple magnetic polish look that I made to express my thankfulness on how much I enjoy painting nails with my stepdaughter who often asks for Halloween stamps. She's branched out from a year ago. She uses her own polishes to paint, often freehanding the whole thing. And the subject matter has spread out more. She's become obsessed with Gudetama thanks to me and enjoys kitties as well. We tried rhinestones once, but her demonic glee at the thought of picking them off got nail polish banned at mom's because she was making a mess. Luckily her will has gotten stronger and we're back to sending her home with pretty nails.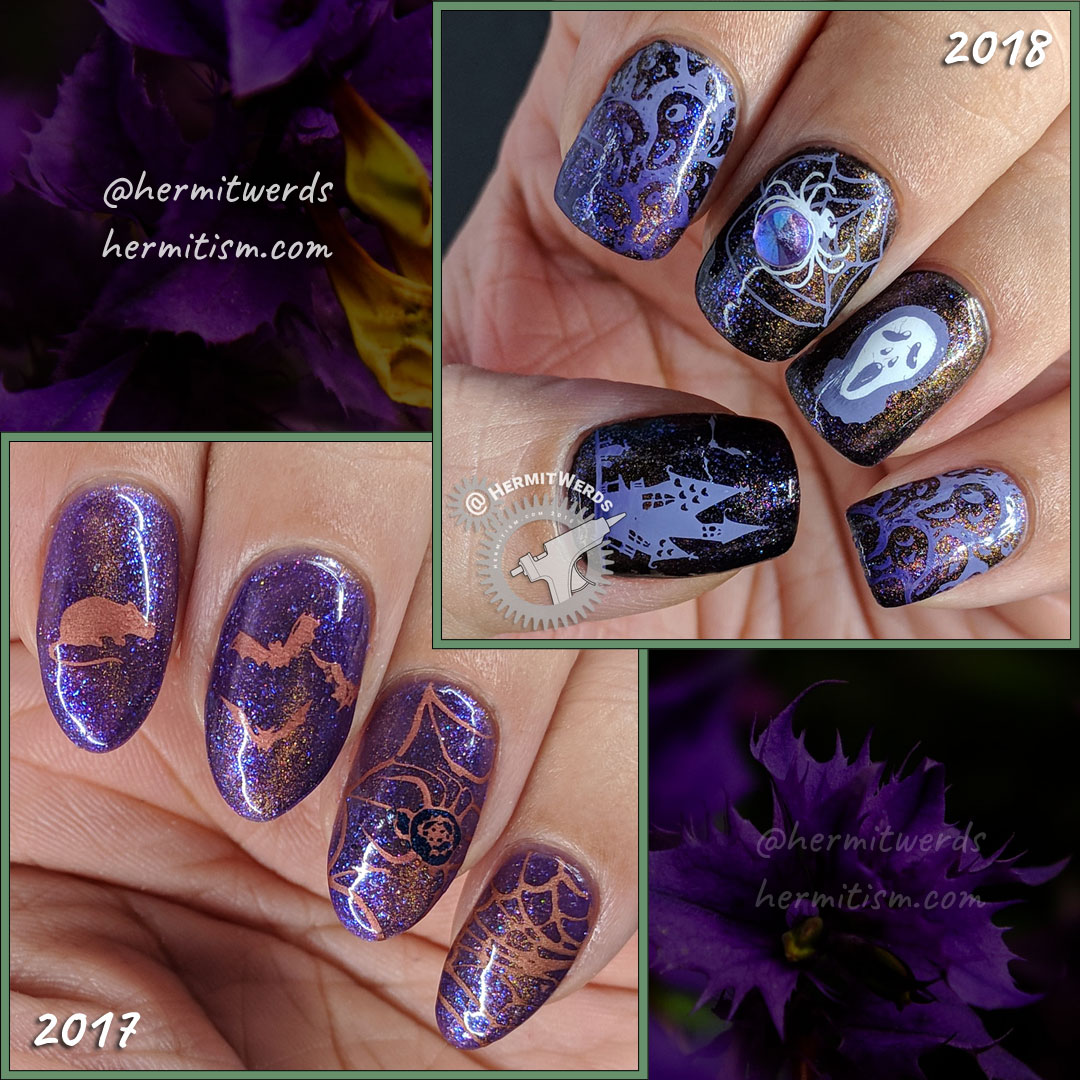 I once again failed to have enough contrast because the copper polish blended right into the magnetic. So this time I not only used a black base coat, which deepens the color a lot, but I stamped with light colors and put a rhinestone on the spider's butt as I always should have. I did not want to take this one off because I loved the spider butt so much. Sparkles…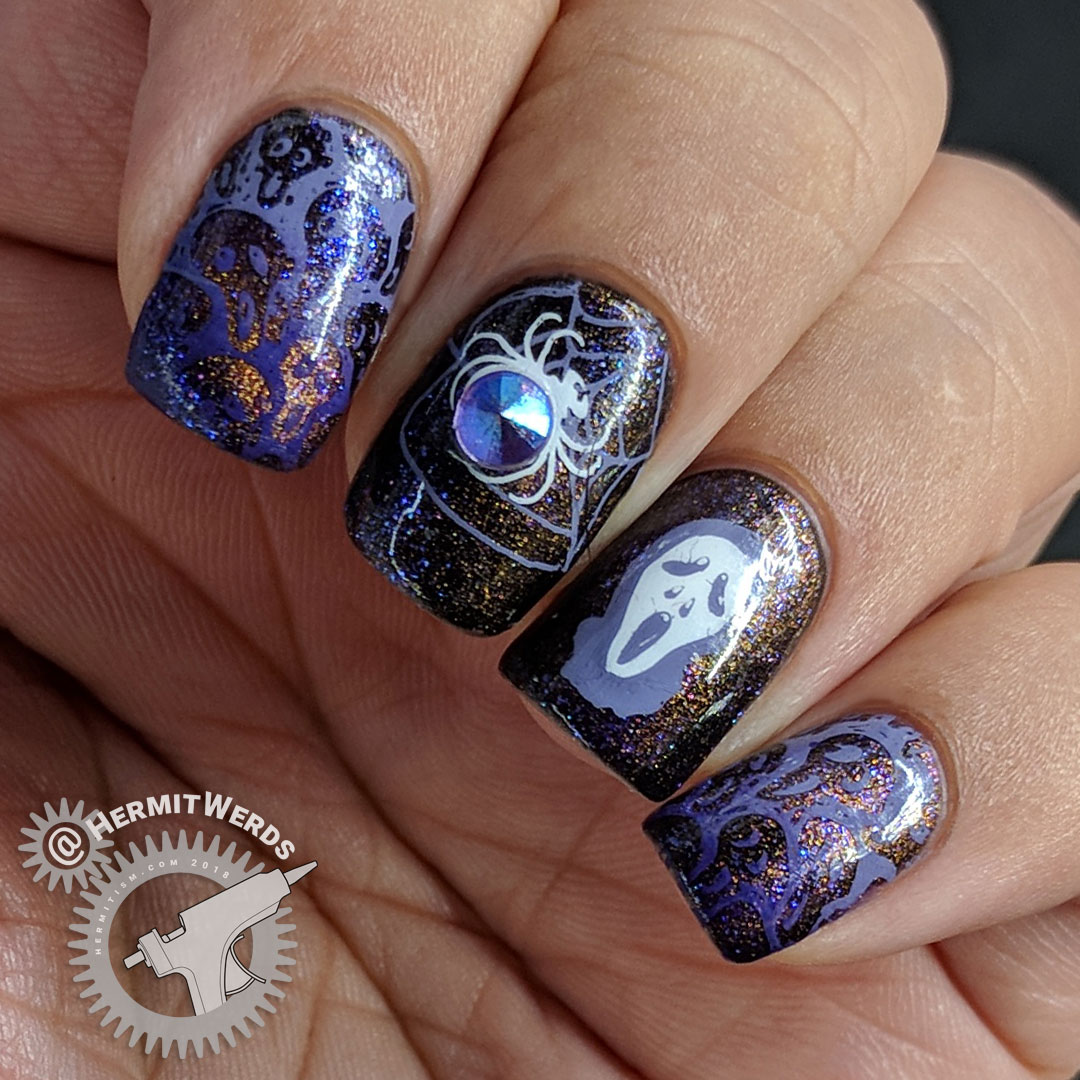 I used gradient stamping with the full nail pattern and a tiny bit on the haunted house on my thumb. I didn't want everything to be too dark, but I didn't want those nails to steal the show by being lighter.
Also, I really want to snag more of the Chameleon Cat's Eye polishes sometime. They are so lovely and I could paint them on my right hand without getting bored too quickly. Magnetic polishes are so magical and gel polishes make it so easy…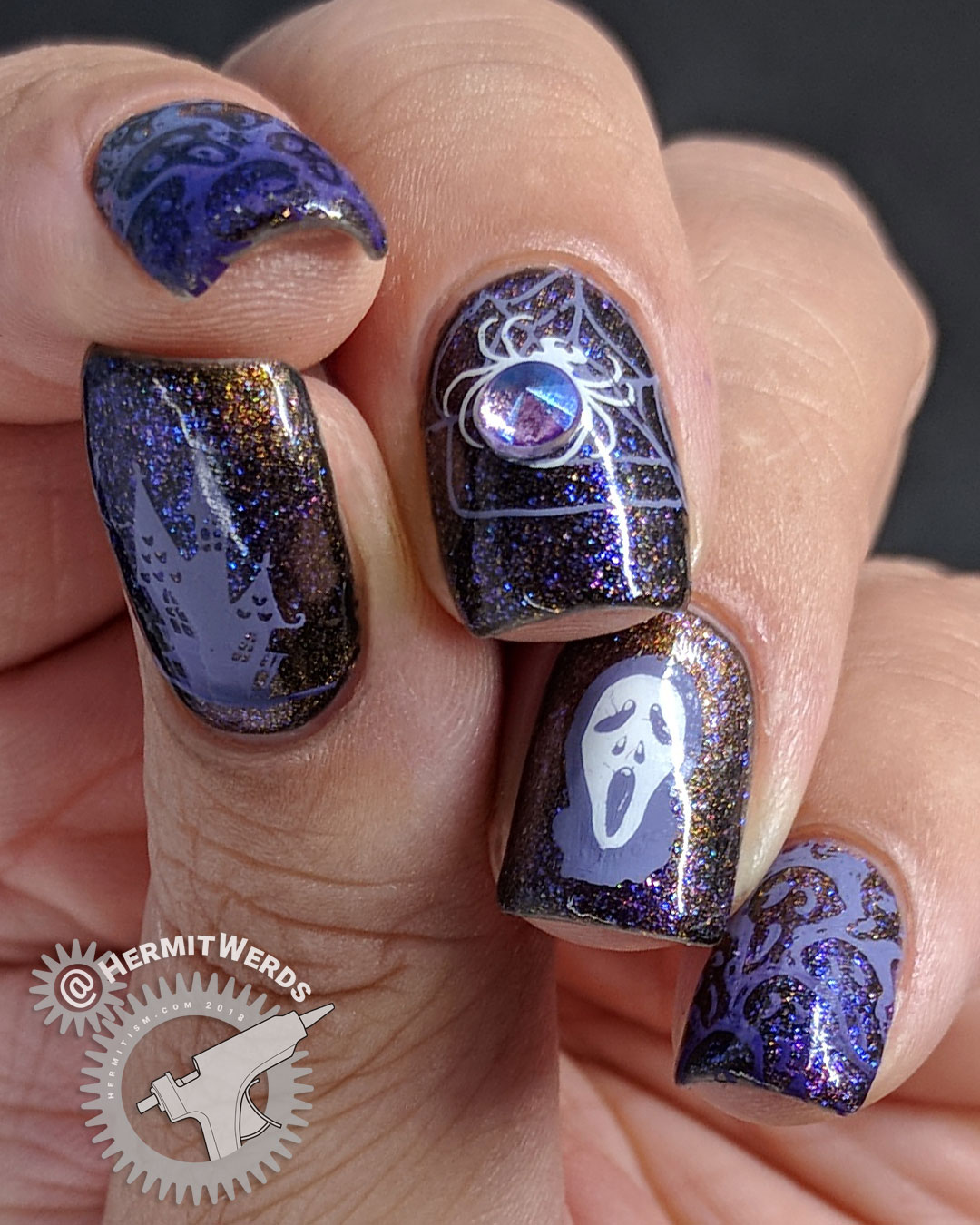 And one last look at the haunted house. I could live there if it had air conditioning. And cats.