I've previously completed oceanic nail art with a yellow theme and I ended up doing it again this time. 26 Great Nail Art's challenge for this week is yellow and one bold color. This is my second attempt at it because the first one ended up looking all green with no yellow. This actually was my first pick for bold color, but I was reluctant to use it because I recall it staining my nails slightly last time. Bullet dodged by making the background all pale yellow.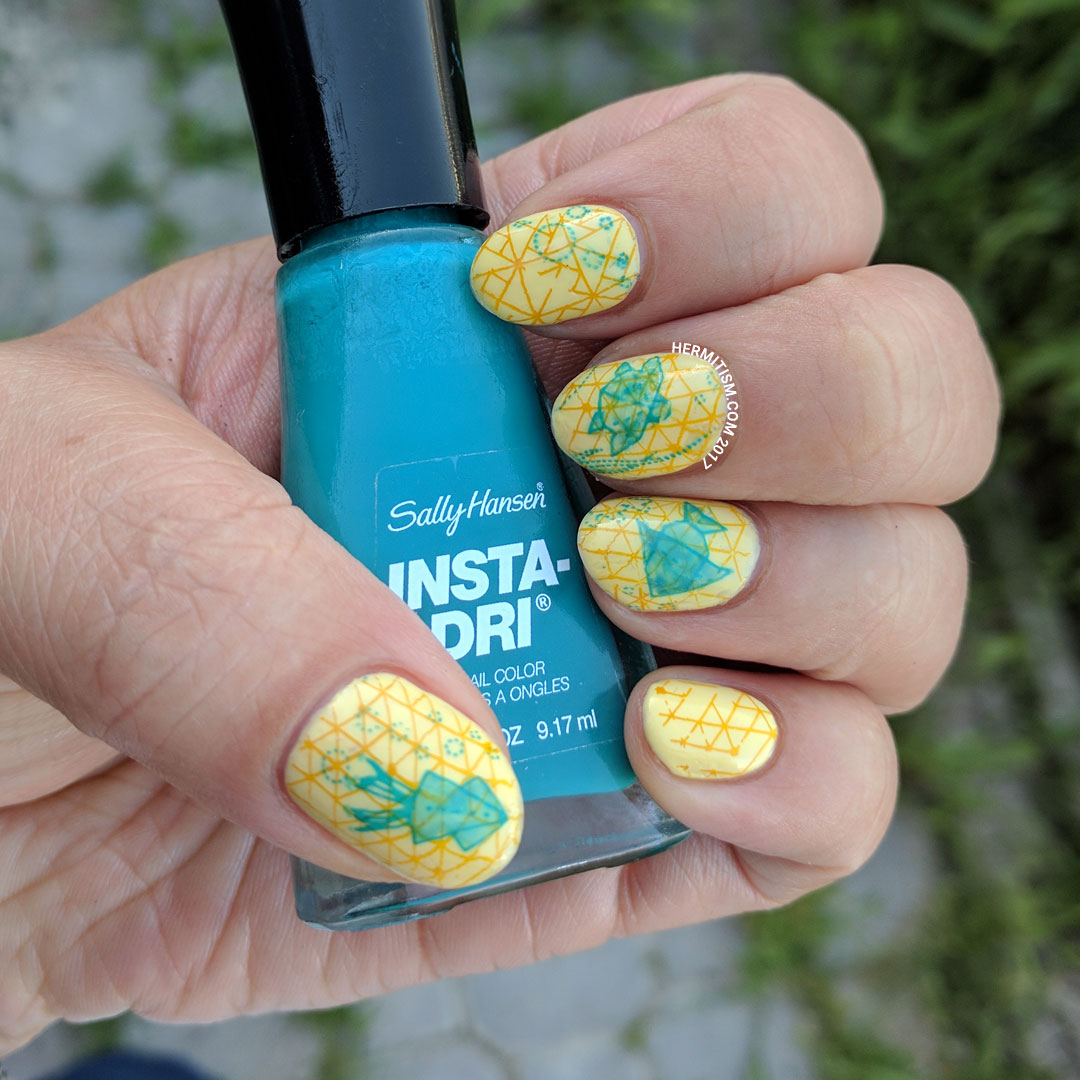 I decided to use my first non-knockoff Moyou London stamping plate from the Origami Collection along with one of Born Pretty's new stamping plates. I wanted a subtle geometric stamping on the background and couldn't decide between two yellow color. One was too strong and one was too weak. Then I realized I could just gradient them and it would be even more awesome. Nail win. Finally, I semi-cheated on the subject of one bold color because I diluted my bold nail polish with clear to fill in my decals.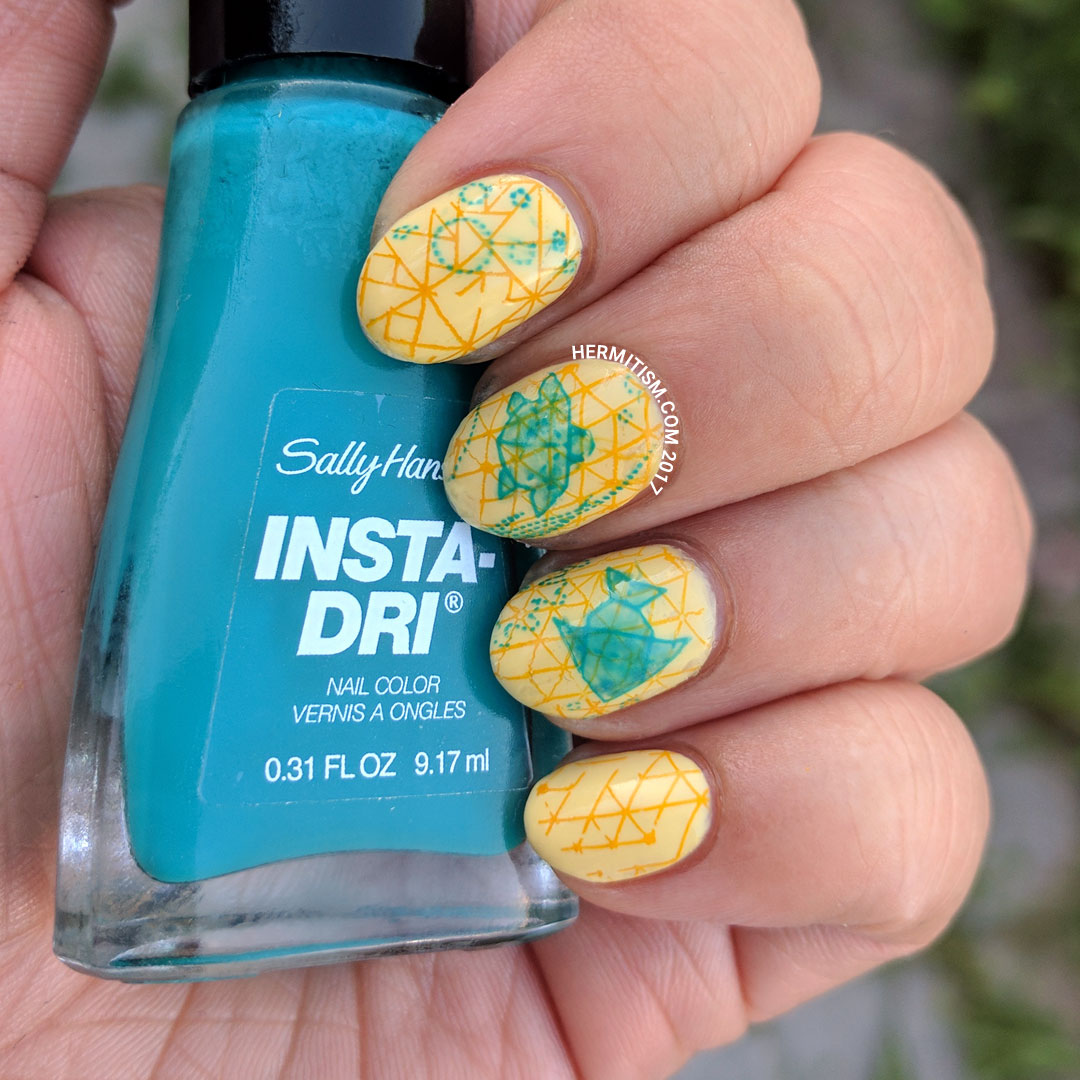 Really loved both stamping plates and can't wait to use them more.