Today I tapped into some of the oldest polishes I own to paint some firebird nail art to cover #GlamNailsChallenge's fire and feather prompts. I've owned my pair of Sally Hansen Nail Prisms duochromes for well over a decade. "Burgundy Orchid" even needed a little nail polish thinner to combat goopiness, but three coats still saw me through to the final results. I kind of freehanded a flame-like gradient with both a small piece of sponge and the nail polish brushes. Then I stamped on top.
And here's the amazing thing: I actually cut back on how many feathers I was going to stamp because I wanted the duochrome to shine. That's right. I simplified a design (for once)!
I'll admit. I almost pulled a lazy and didn't paint my thumb at all. But once I realized I didn't want to stamp any feathers on my fingernails, I knew I had to paint my thumb so I could add some there. A bird stamp doesn't quite complete a feather prompt even if the bird has flamboyant tail feathers.
I'm glad I painted my thumb. It makes the look more complete even if I can easily leave my thumb out of the photos with no one the wiser. LOL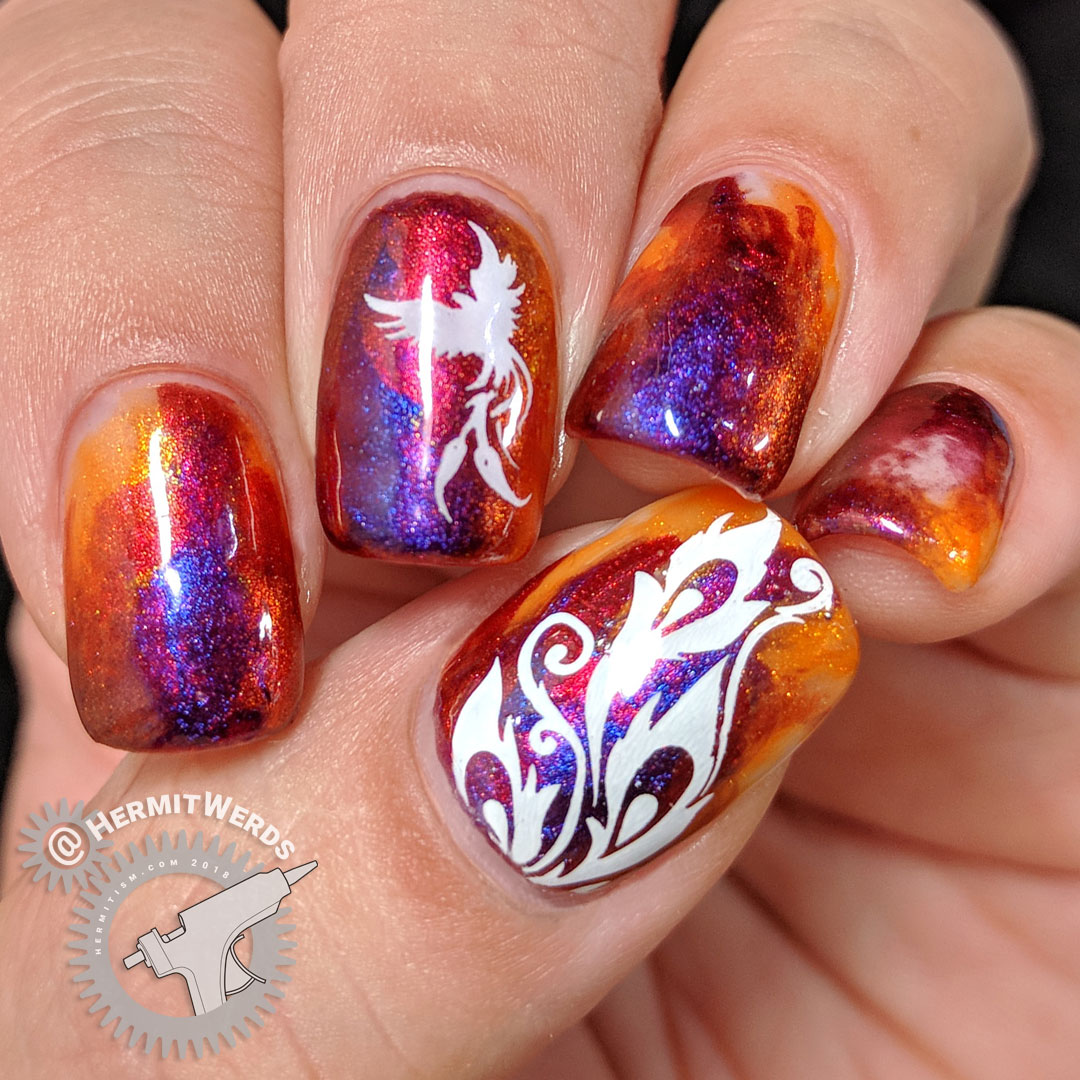 Well, this is already posting late and I'd best get started on tomorrow's post. My next review package from Beauty BigBang arrived and oh, the Halloween designs I have planned…
(Yes, I totally did draw out plans before the items even arrived.)