The trouble with becoming more familiar with Instagram is that it opens up a whole world of people running nail art challenges. Today I decided to combine a few of them: For the color scheme, #whencolourscollide on Facebook prompted Coral & Gold (only). For the location, #clairestelle8challenge prompted Tropical. For the subject, #glamnailschallengejuly prompted Sailor. Do you think I did well combining all three?
I've also decided to try something new this month. I wasn't really thinking about it too much when I posted a split screen view of Simply Sugar with one side shiny and the other matte. I asked people what they preferred and three said matte and one (now two) have said shiny. So I posted the collage photos of the matte version. I'm thinking this could be a fun thing to do sometimes. It does involve taking a lot more photos and editing them in two separate sessions so I don't think I'd do it every time, but I'm going to try it out this month. It's educational to see what a manicure looks like with both finishes anyway so this will be good practice for us all. Yay, learning! 🙂
VOTING ENDED! So which do you prefer? Shiny or matte? Voting will be open at least 24 hours and ends when I start editing the photos. You can comment here or vote on Instagram or Twitter.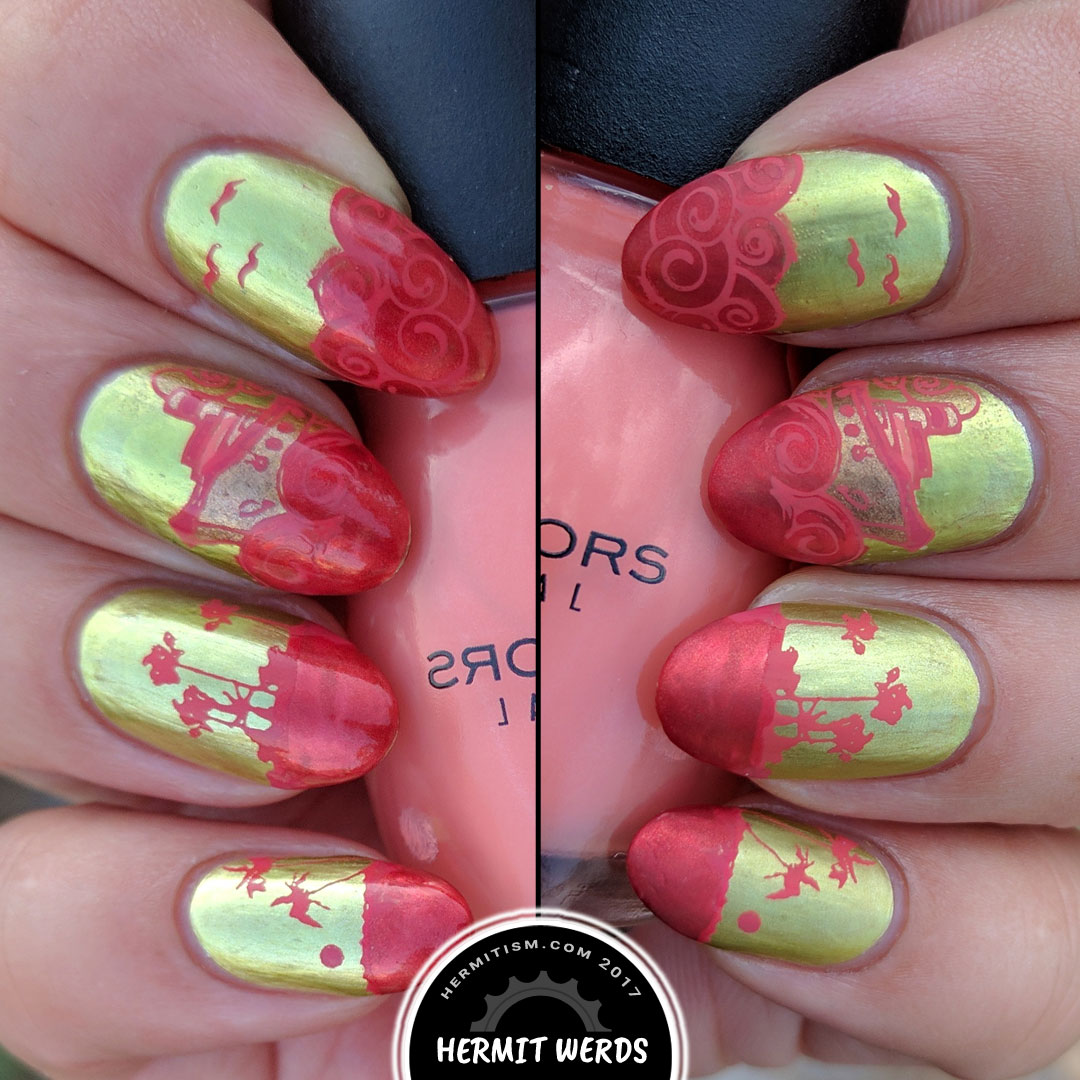 Items being used for the first time are in italics.
So Sally Hansen's Color Foil "Yellow Gold" sucks to work with. Like many metallics it is unforgiving in the brush stroke arena. It compounds this frustration by not layering well either. You need a lot of polish between your nail and the brush and you cannot go back to smooth anything out. Not once. After I'd left huge patches on my second coat where none had been before, I had enough. I top coated it and painted on my third layer with zero problems. Take that, polish!
If you have been struggling with one of the polishes from this collection just do as I did and top coat between layers. It will actually be usable! In fact, I found out I didn't even need three coats after I repainted my thumb for the third time. Because, well, see my pain below: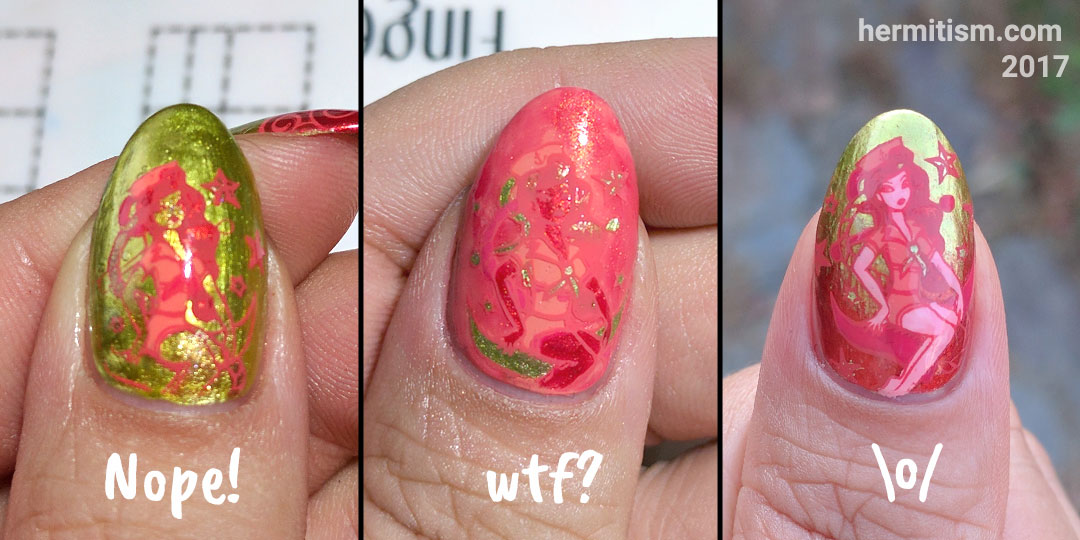 Whyyyyyy [do I have to suck so much]?!!!!
(I just had to accept that I'd have to mix a light coral color since I didn't have one.)
Edit: VOTING ENDED! 5 for matte/2 for shiny. It occurs to me that this is the second time I've posted a ship riding the waves of the ocean with sea birds nearby.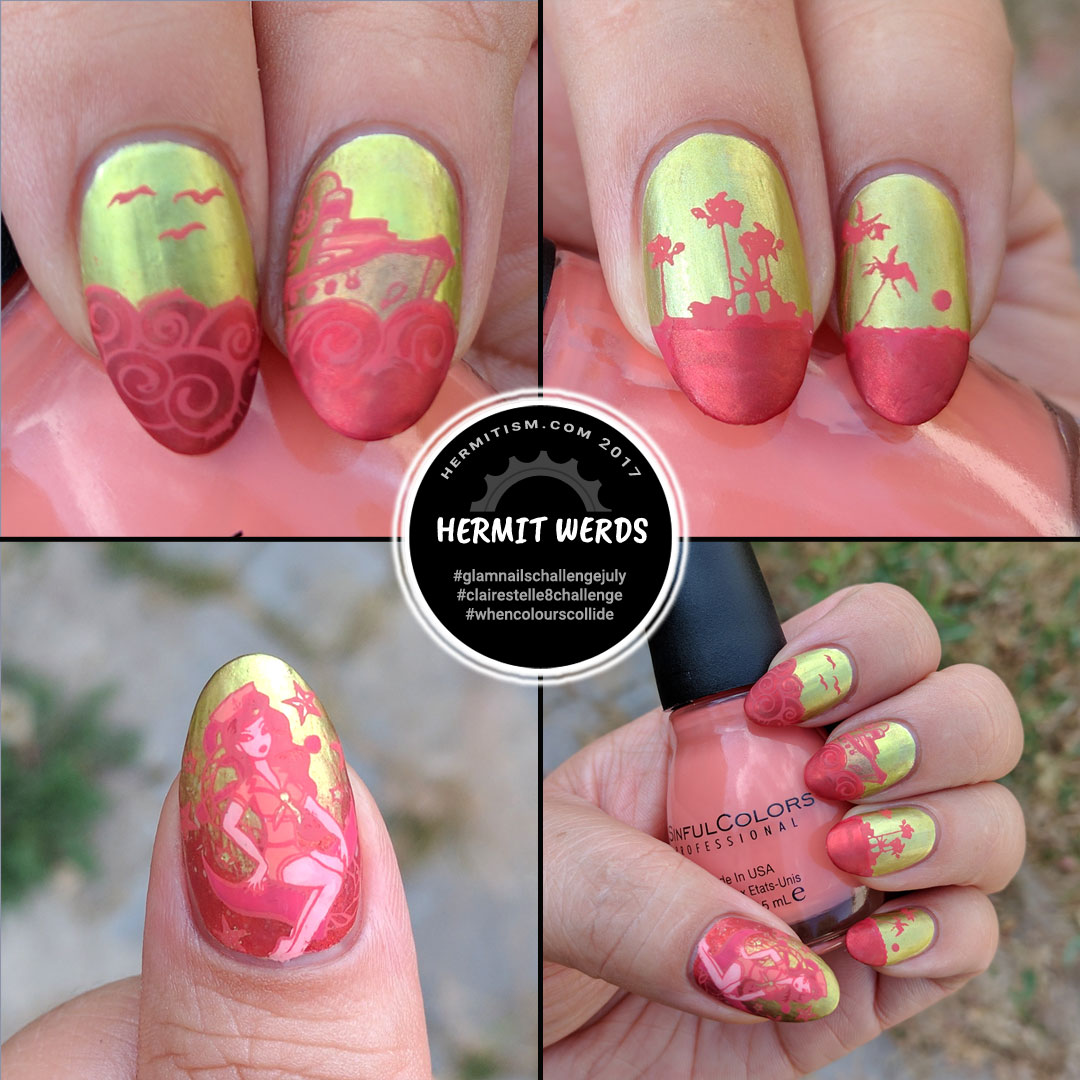 And now, here are the challenge prompts for this month and the collage of all the beautiful nail art that people made with only coral and gold colors: