Sometimes it happens. You finish your nail art and after staring at it for a day, the thing that's missing eats at you until you have to do something about it. And my pinkie and ring finger were too plain. I had to fix it. Luckily there were a few sea bird images and a ship on Uber Chic's Mermaid Life plate! So poor Prince Eric gets represented after all. I used black on the sails of the ship and proved to myself that I should have filled in the skin areas of Ariel with something. Sigh. :'(
Oh, man, matte top coat really brings out those iridescent colors even more. I <3 ILNP.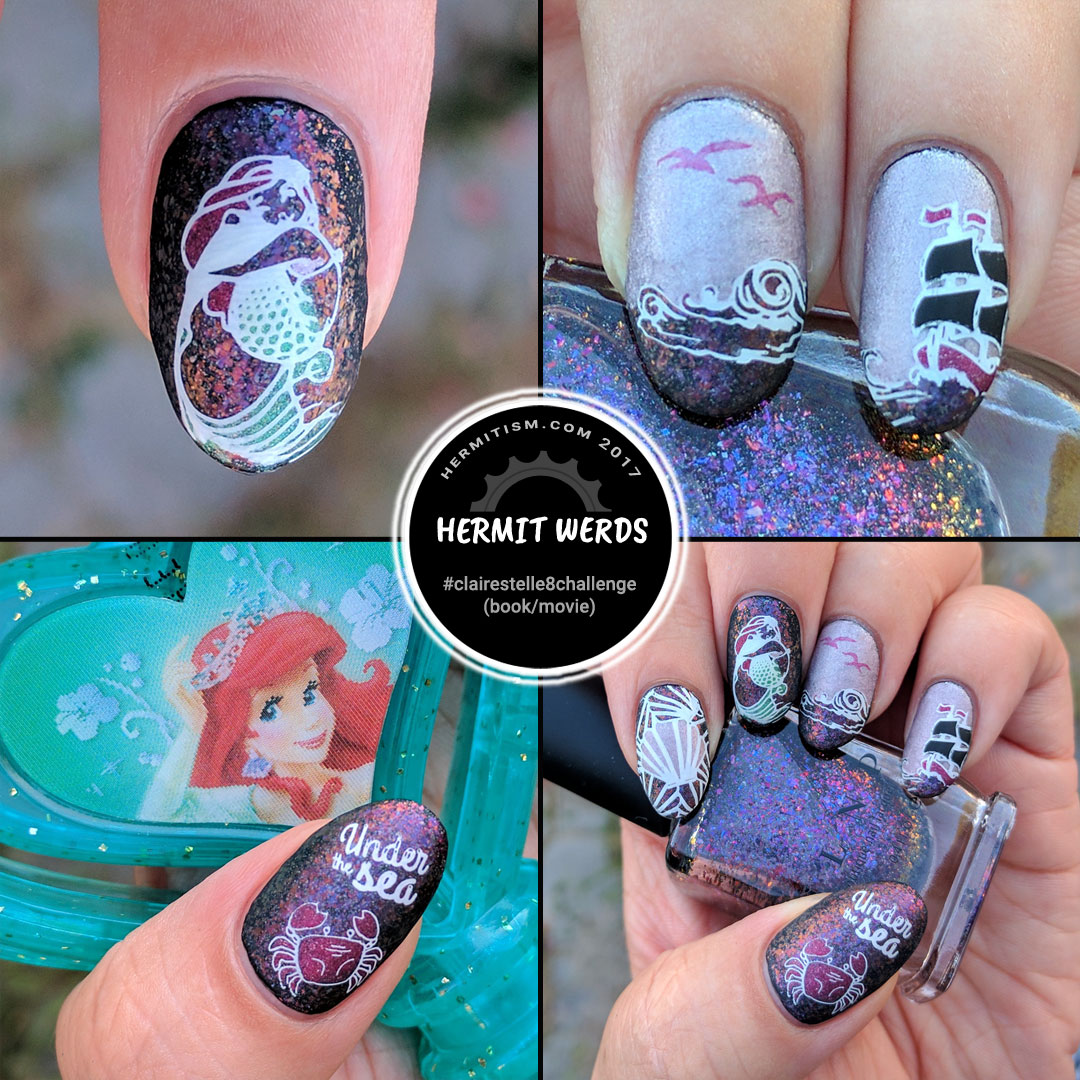 I possibly over-did it in photos of my nails with my stepdaughter's Little Mermaid wand. *cough* I do like the addition of the ship and the matte look, but the old version isn't a crime against humanity. At least currently it's not. I cannot speak for future law-making decisions.
Since this is my last post associated with the #clairestellechallenge for June, here is my collage of all the nail art I did this month (Live = Utah, Hobbies = Reading, Sleeping, Cats, Fashion = Art Deco, Book/Movie = The Little Mermaid). I have seen so much beautiful nail art in this group. Do go on Instagram and check out the #clairestellechallenge tag.