I put this design together for @clairestelle8challenge's skeleton prompt, but I was just too slow to get it out. So I decided to hold it back for @glamnailschallenge's skull prompt. Which in many ways is more fitting since the central piece of this design is a skull rhinestone that I bought an embarassingly long time ago and have yet to use.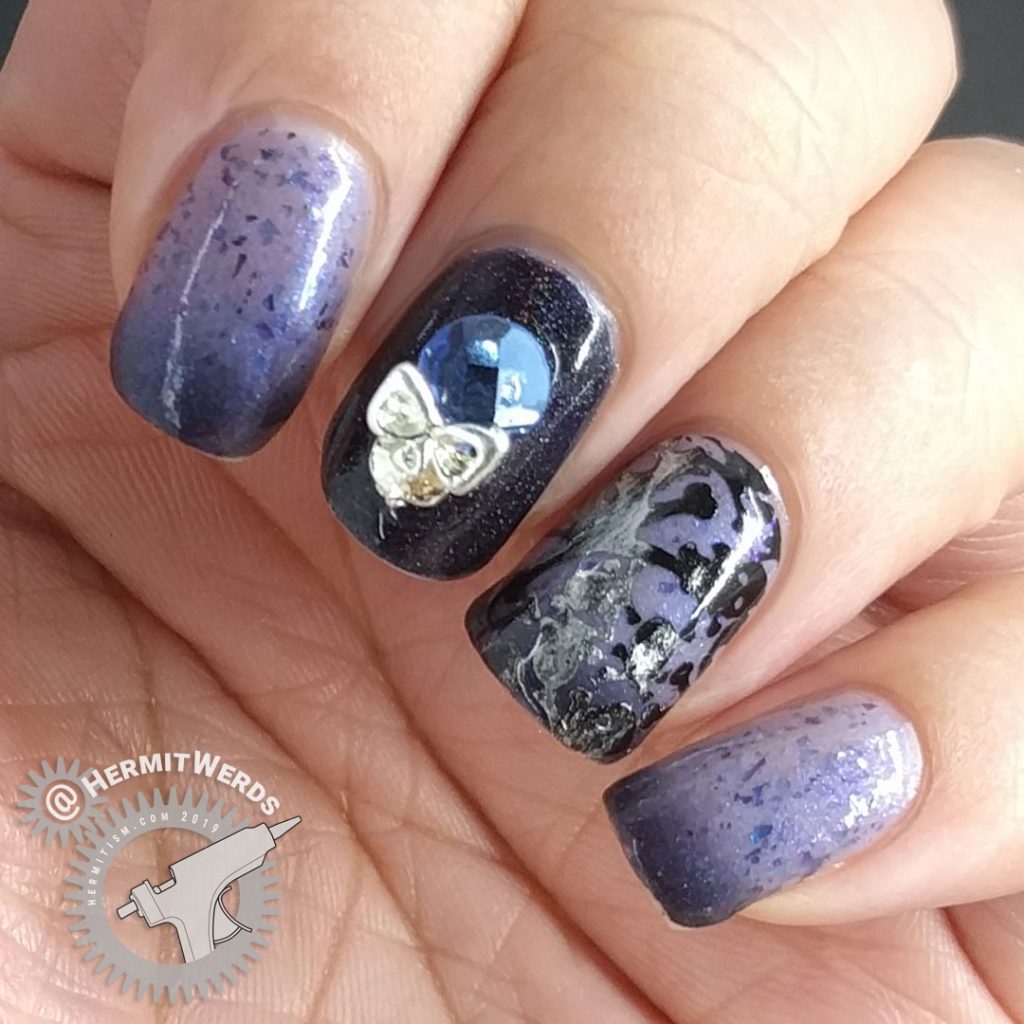 Products Used
Base Polishes:

Black Heart's Galaxy Effect Midnight Galaxy and Fancy Gloss' "Mistress of Evil"

Stamping Polishes:

Mundo de Unas' "Black" and Essie's "No Place Like Chrome"
Blue skull nail charm.

Stamping Plates:
The photos I've seen have made this polish look much less purple. I can only guess it's because I painted three coats instead of two to deepen the warm side of this polish. Sadly, this beauty is from Polish Pickup so it's no longer available.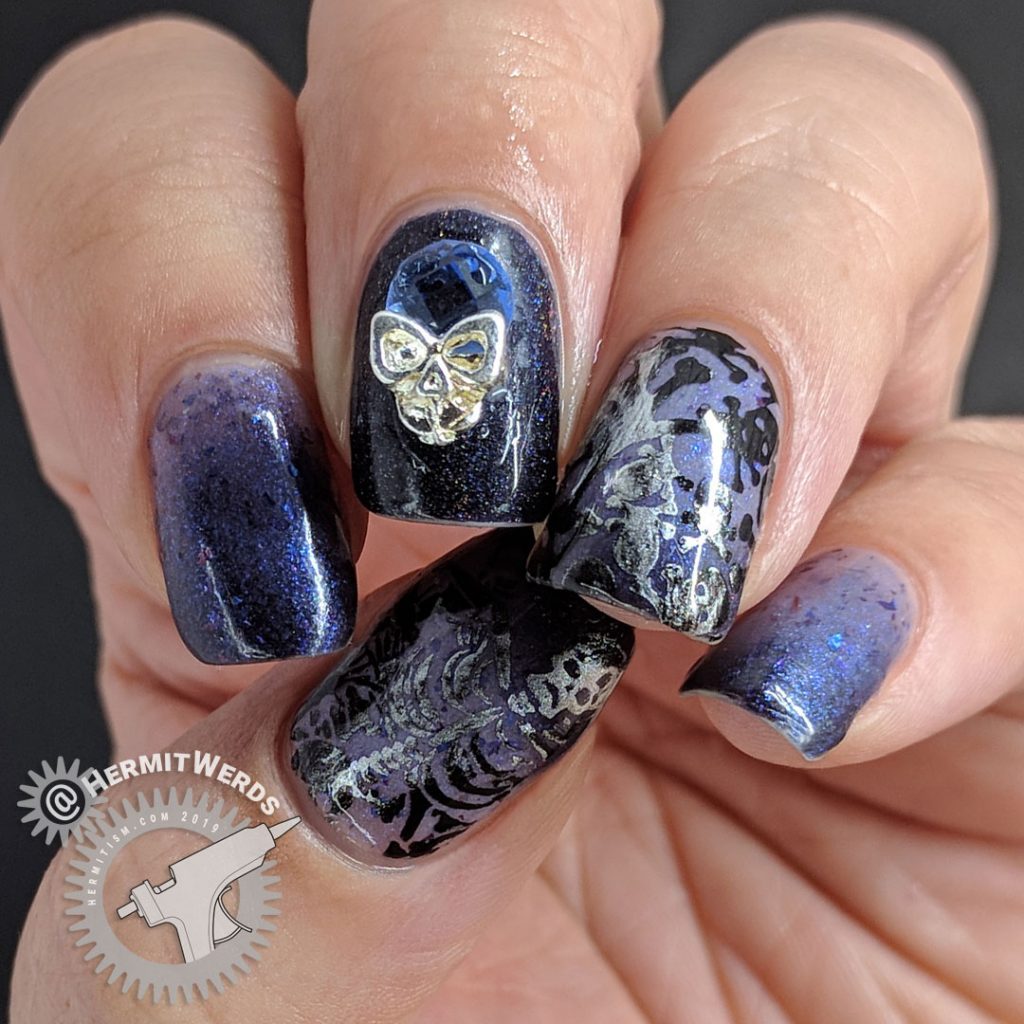 And here we have a more distant photo. The skeletons do not fare well, but the nail charm is still fairly visible.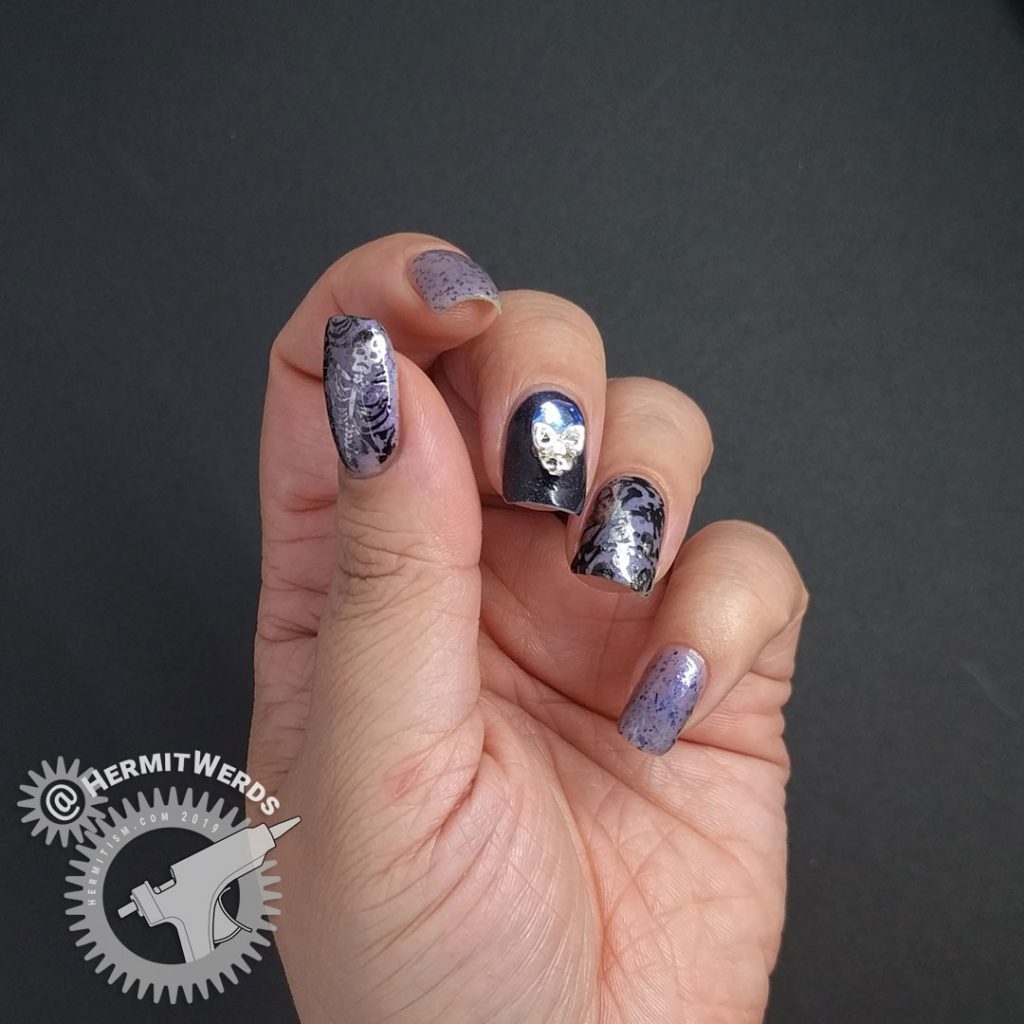 Halloween is only a few days away. I don't know about you, but I am ready for the post-Halloween candy sales already! 😋