This nail art was for the When Colours Collide challenge group. The limitation to this was that you could only use two neon colors along with your nude color. I decided to go with neon green and neon yellow and that I wanted some negative space too. Then I decided that I really wanted to use my Ejiubas nail plates so I looked through those stamping plates to find two compatible images of leaves on the Ejiubas + Sarah R2 plate.
Because I wanted naked nail showing through I actually made three full nail decals and only painted my pinkie and index finger like normal. I really like this and I'm glad I chose it to break the nail art drought. I haven't painted my nails in nearly a week! Just…didn't feel like it. Ironically, of course, this post isn't going to go live until the 14th of May and it's only the 4th right now.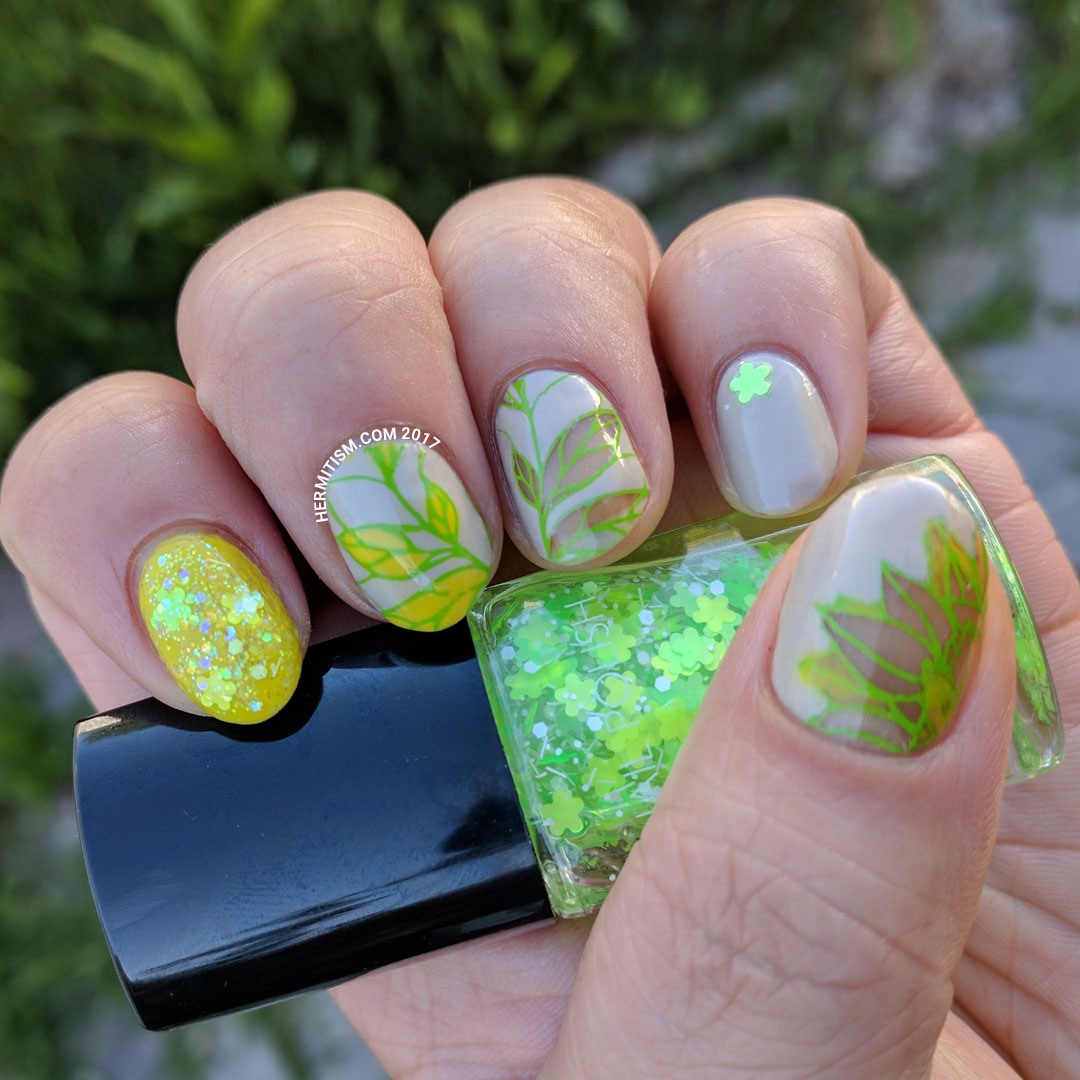 Items being used for the first time are in italics.
Now I should probably get started on my Watercolor nail art (which you have already seen by now).
And here's a collage of everyone's nail art for the challenge. So many pretties. 🙂