A simple nail art today with a super bright shade of red. I am enjoying the #pantone2019winterchallenge since its polish swatch focus forces me to stop piling more details in on a single nail art. Today's shade is Cranberry, although Ine (@inegeek) has already posted the prompt for next week: Creme de Peche. I think I have one polish that would fit?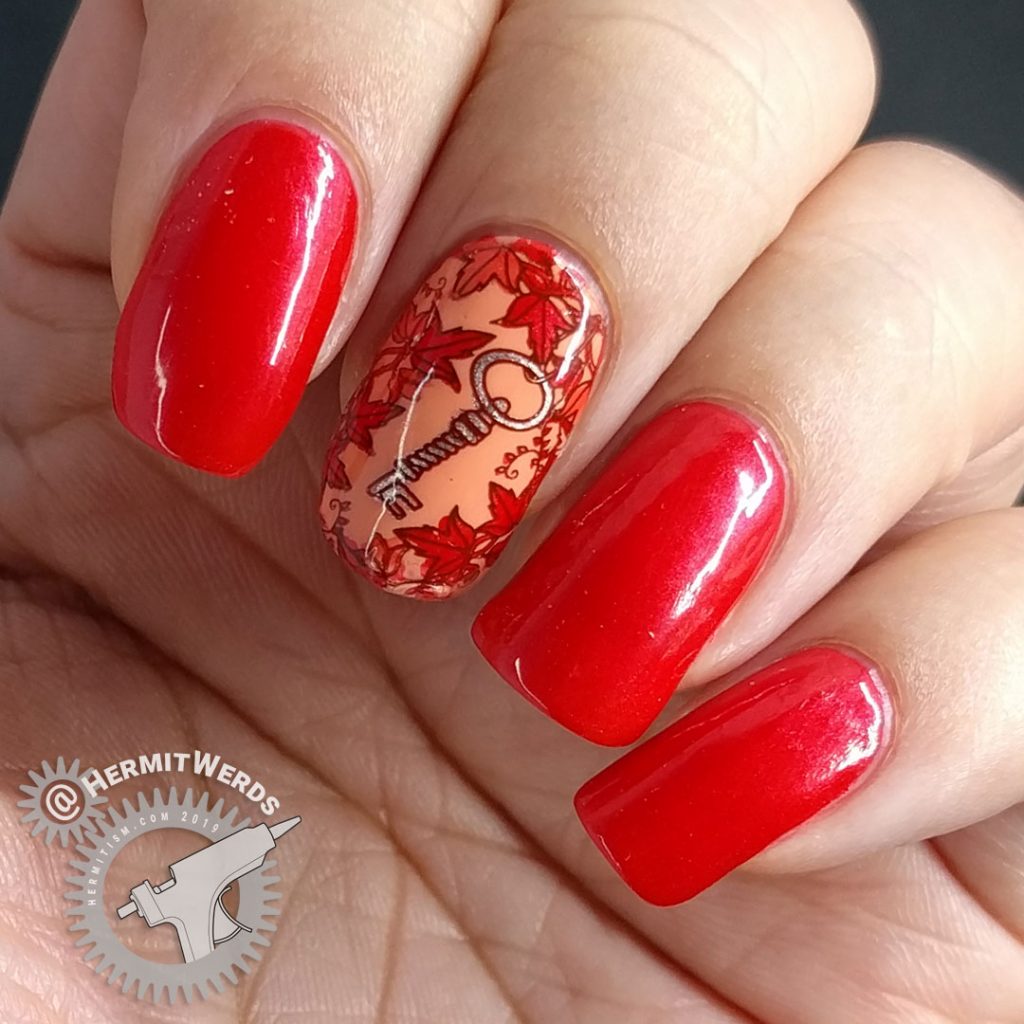 Products Used
Base Polishes:

Stamping Polish:

Advanced Stamping Polishes:

Stamping Plate:
I love the polish's slight amount of shimmer. It makes the swatch feel more berry-like.
For my stamping image, well, I'd started a pinterest board of stamping plates I wanted to use first so selecting one for this color-focused nail art was a simple matter of opening it and picking something. Really, the hardest part was selecting a background color for the image. I finally settled on a bright, but pastel, orange to match the brightness of my "cranberry" shade.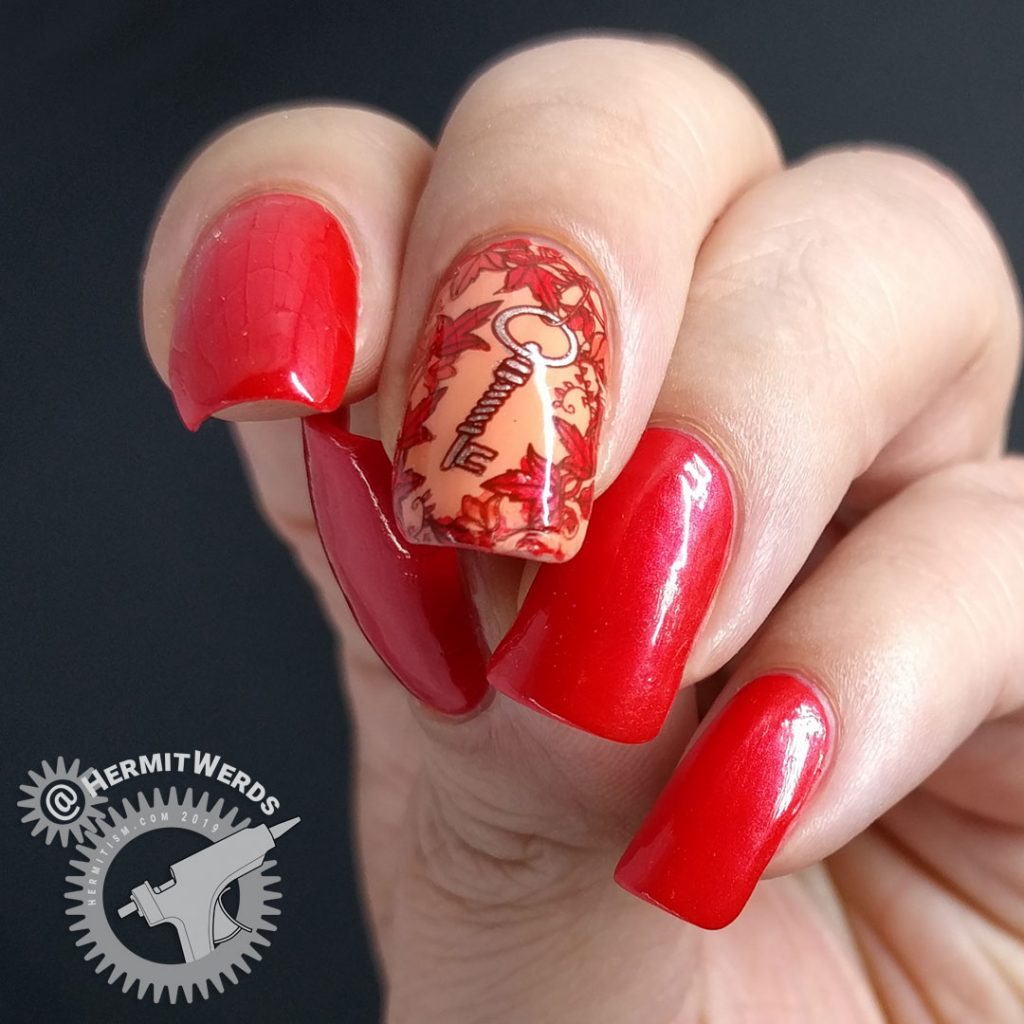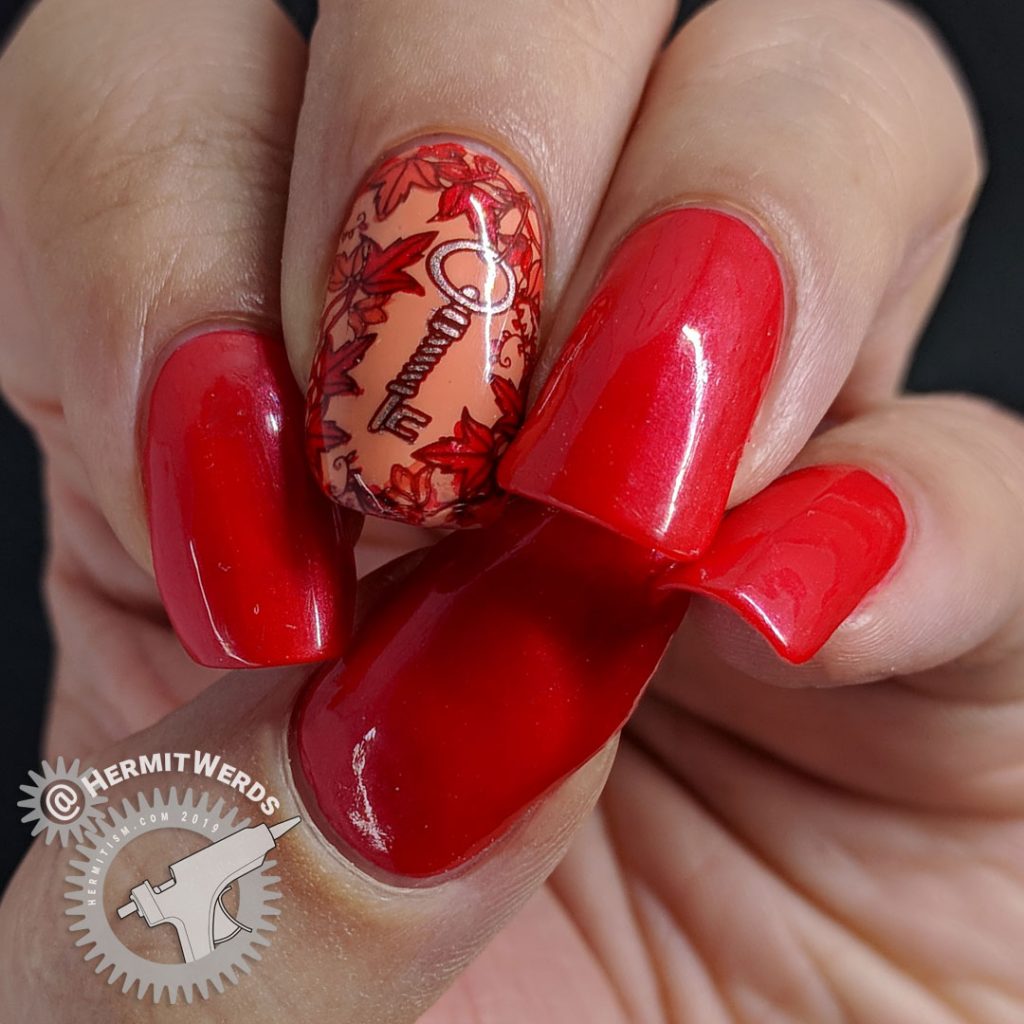 Red themes revisited…
Red forest and leaf nail art really appeals to me visually, so it should be no surprise that I've visited this type of thing before…
More posts soon. I still have some final reviews to get out, at the least. 😱