Sometimes the prince never comes. Poor Snow White.
I painted this for #NailChallengeCollaborative's month-long Halloween theme, #GlamNailsChallengeOct's Skull, and #LiganailistaChallenge's Tomb vs Castle prompt. I kinda included both prompts for the latter since we have a castle and Snow White is surely in her tomb.
I am so pleased with how this turned out. I was feeling a little anxious because I didn't have much of a plan beyond what stamping images I wanted to use. Then I scaled back on that due to lack of time. It was probably a good thing because it simplified the design and made it more wearable. Then there was the question of color scheme. In my head I kept going back and forth between making it look aged and more goth or rainbow-ing things up. I don't think it would have been a loss either way, but I finally made myself start painting and the base polish led the way…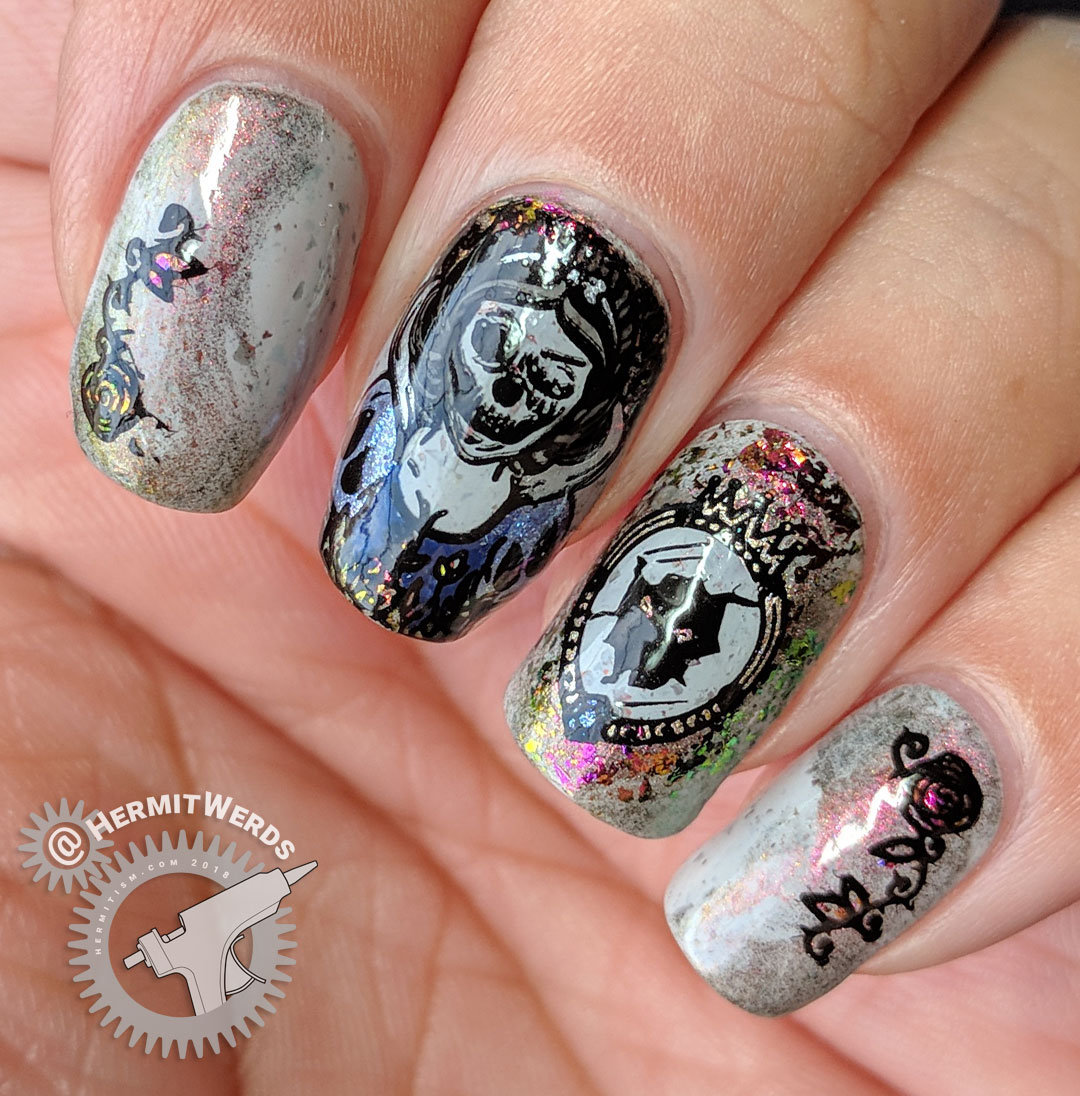 Products Used
Mmm…so much doom and yet so much rainbow too. Once I used Ms. Sparkle's "Grool!", the multichrome just seemed the natural next step. Probably because "Grool!" already has some yummy flakies in it and that just makes me want to add more multichromes like I did with my first nail art using it. Possibly I should challenge myself to try something different next time. LOL
Also, I totally stole the path to the castle from another stamping image. Could I have just freehanded it? Yes. But apparently I didn't want to. 🤣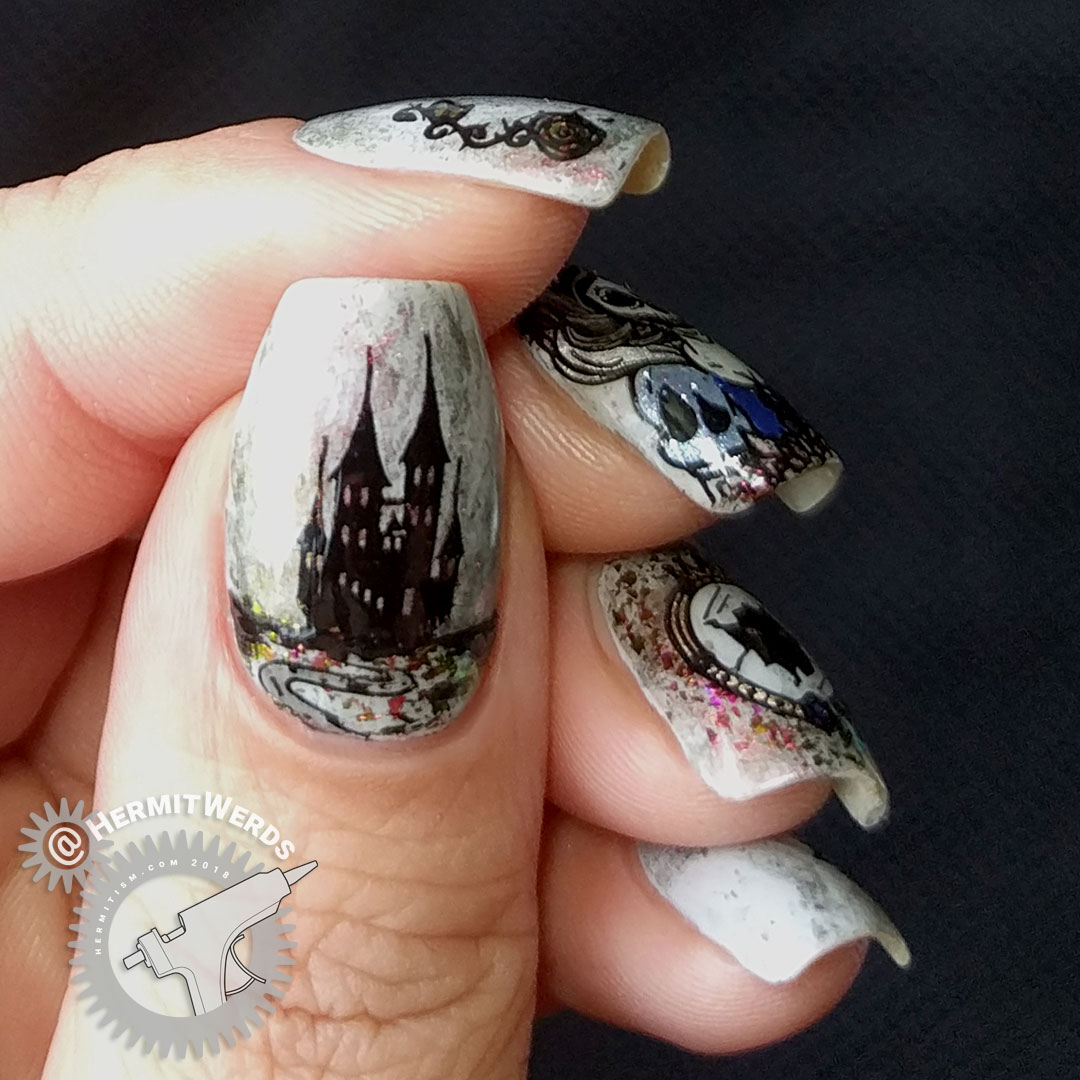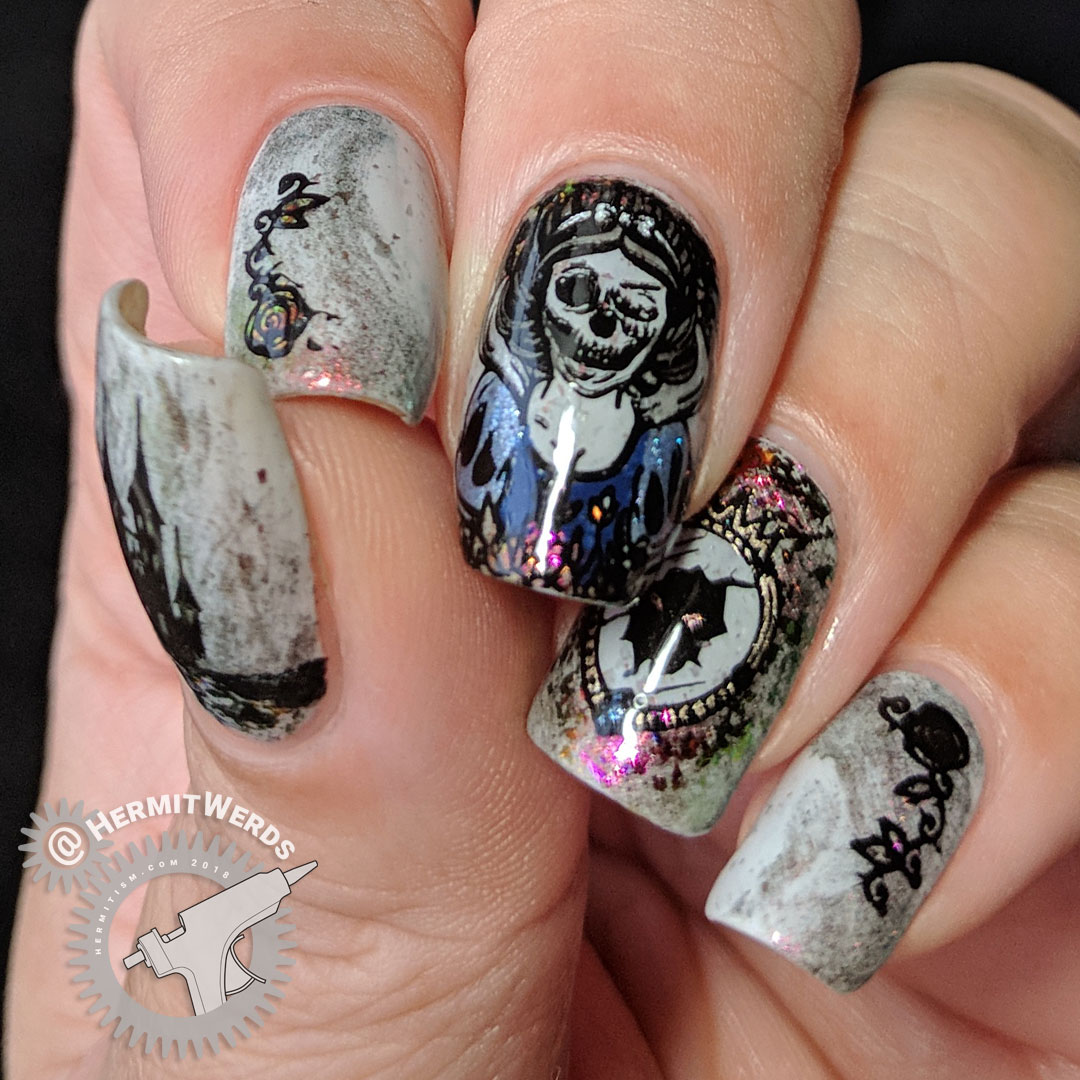 This macro… Oh, it's going to hurt to remove this nail art, but Halloween must go on!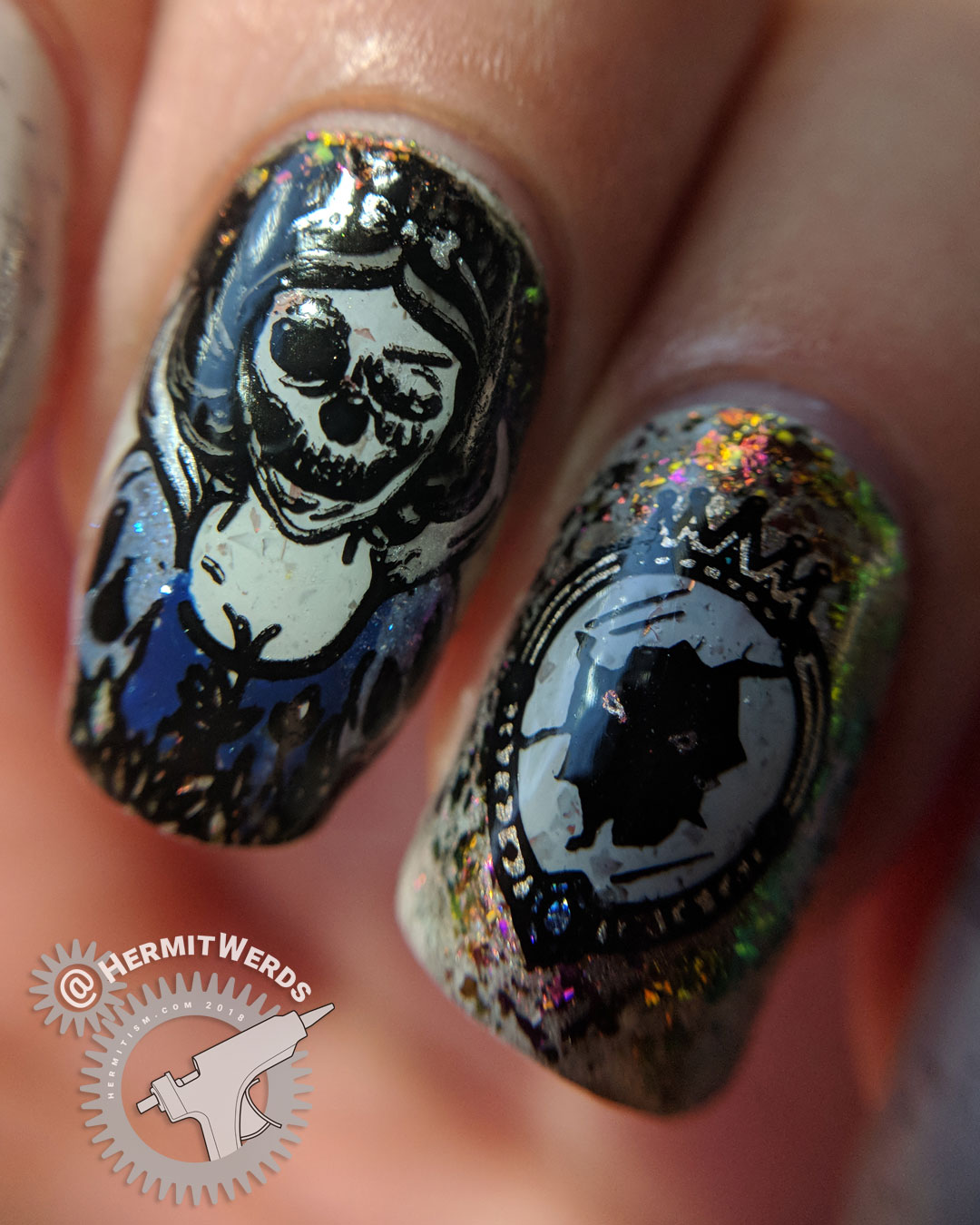 #NailChallengeCollaborative
I can only add one more design to this. It's going to be so hard to choose, but, while I'm deliberating, you can check out some of the gorgeous work from my friends!