So the second prompt of the month for #clairestelle8june is your job/hobby. Job was possible but obnoxious to nail art so I went with hobby. There are three hobbies that I have been listing out to people for most of my life: sleep, kitties, and reading. "Kitties" usually makes me interesting friends when people assume things (I regret nothing), but if you've been a reader for long or followed my Instagram you'd know that two birds with one stone is always agreeable with me. Provided I feel like both birds deserve to be murdered.
Anyway, three (four?) birds with one stone! I have managed to combine all three things into one mani and knocked out a color combo I've been wanting to do for a while (orange and dusty blue). I also got lucky in that I bought one Moyou London literature stamping plate and it had a quote that mentioned sleep. Luck-y! Except I am still so behind on nail art… I think I'm going to have to paint my right hand tomorrow because I don't want to take these off. That sucks because my right hand does not like posing for anything. I'm also amused because when I bought my last group of Colores de Carol polishes, I wasn't sure if I should buy "Aria" since I'm not big on oranges. I've used it before this mani but "Ava"–which I adore–still hasn't been used. Maybe I will slather it on my right hand tomorrow! Ah, I can only hope.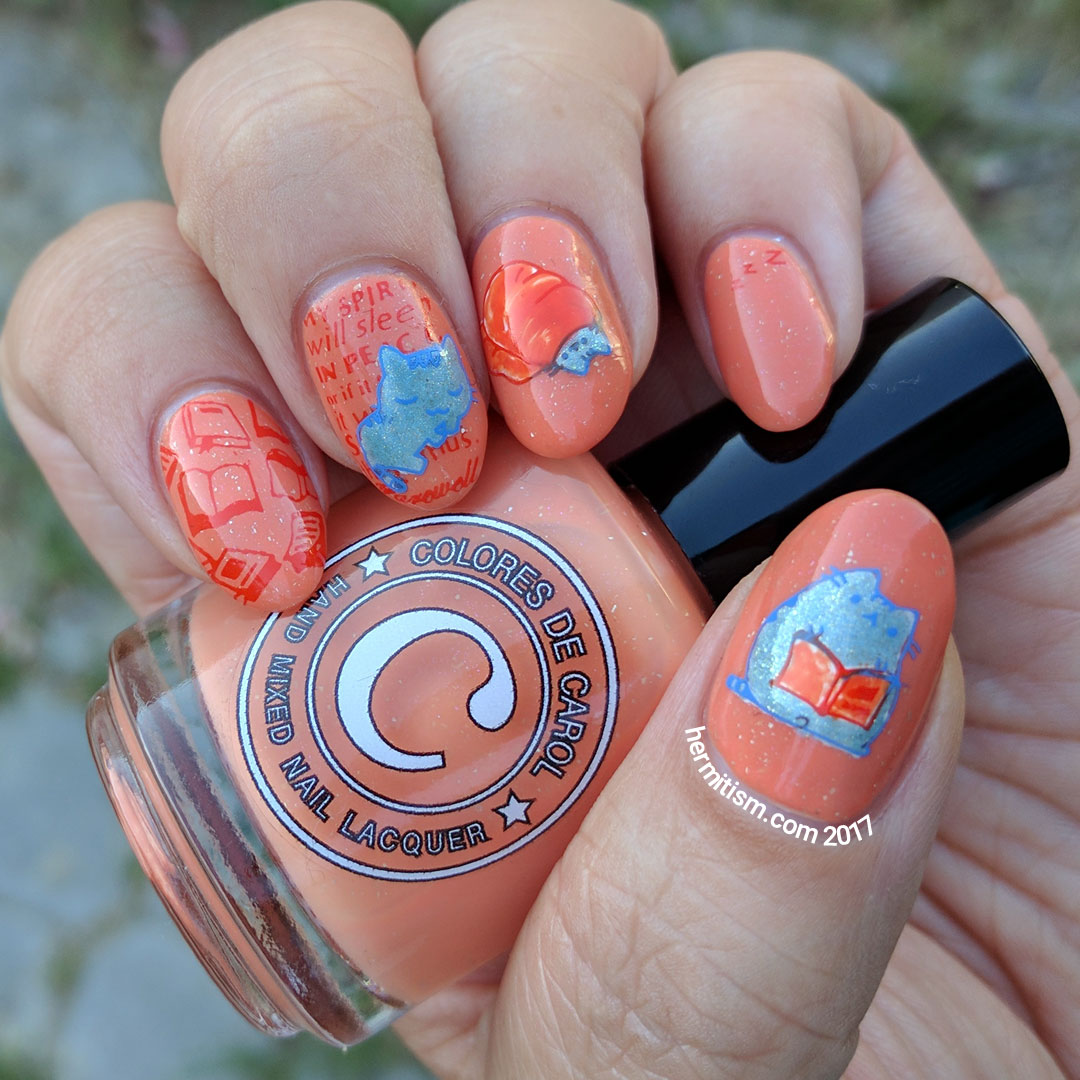 Items being used for the first time are in italics.
Matte top coats can really make the mani. In this case, I'm very glad I decided to toss it on in case it improved things. So pretty!