The only thing cuter than a mummy owl would be a mummy cat. I'm sure there's a stamping plate with one out there somewhere. Moyou London has one I think… Anyway, I have the owl from Born Pretty's Halloween L004. It's super cute so I decided to make it the sole focus of this nail art for #WhenColoursCollide's gold/copper/black and #GlamNailsChallenge's Mummy prompt. It also gave me a chance to break out the black crackle overcoat. Zoya recently released one that looks all pebbly when used with a texture polish. I might have to try that sometime, but with the polishes I already own.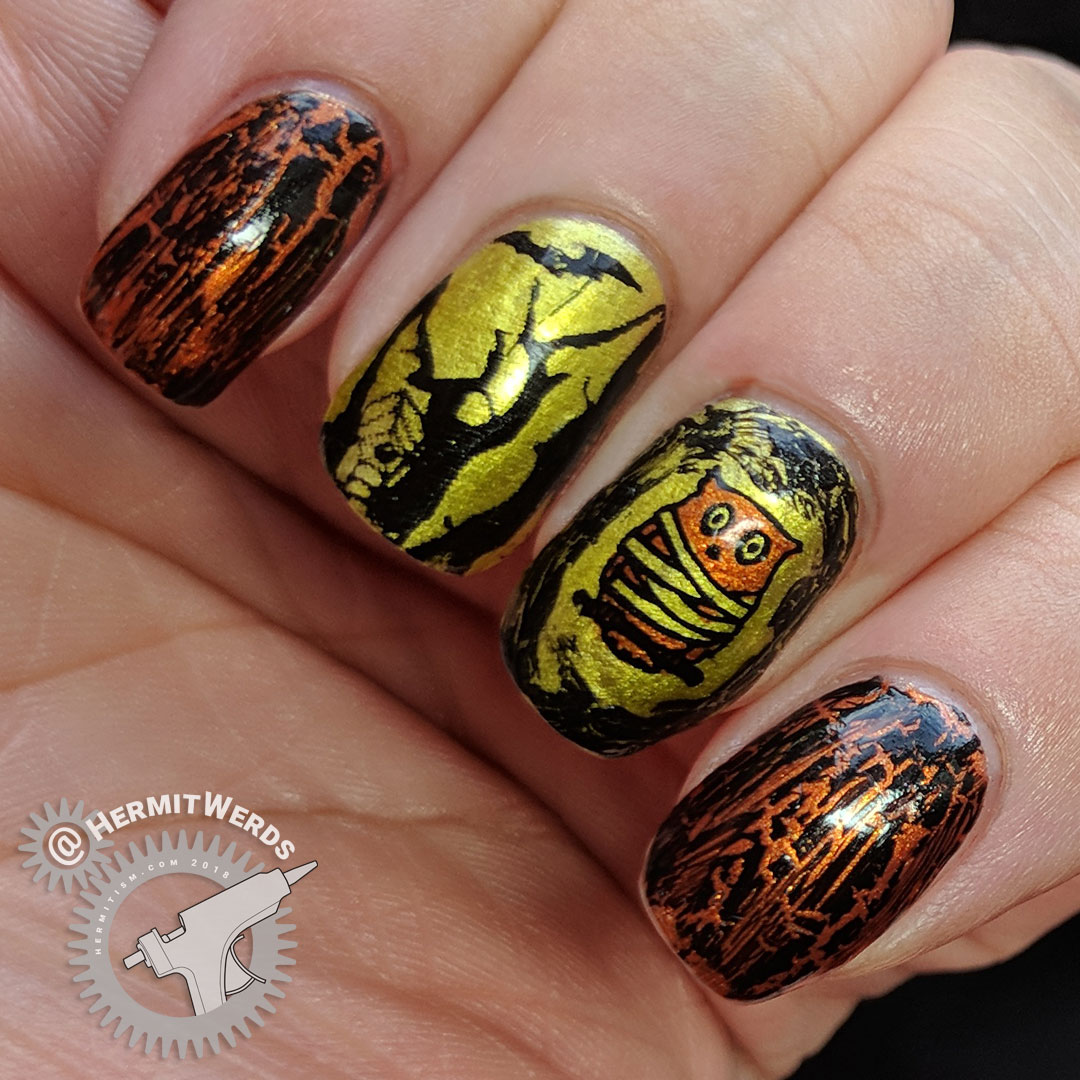 Sally Hansen's "Yellow Gold" is a difficult polish to get to full opacity so I pulled out my favorite trick for polishes that don't layer well on themselves: I painted a layer of quick-drying top coat in between layers. The polish can't pull up the color I already applied if it's sealed under a layer of top coat! Hah! And then to combat brush stroke-y-ness I sponged my final two layers of color on. It took five layers (six if you count the top coat) for full opacity. Luckily it's a polish that dries fast and has a really thin formula.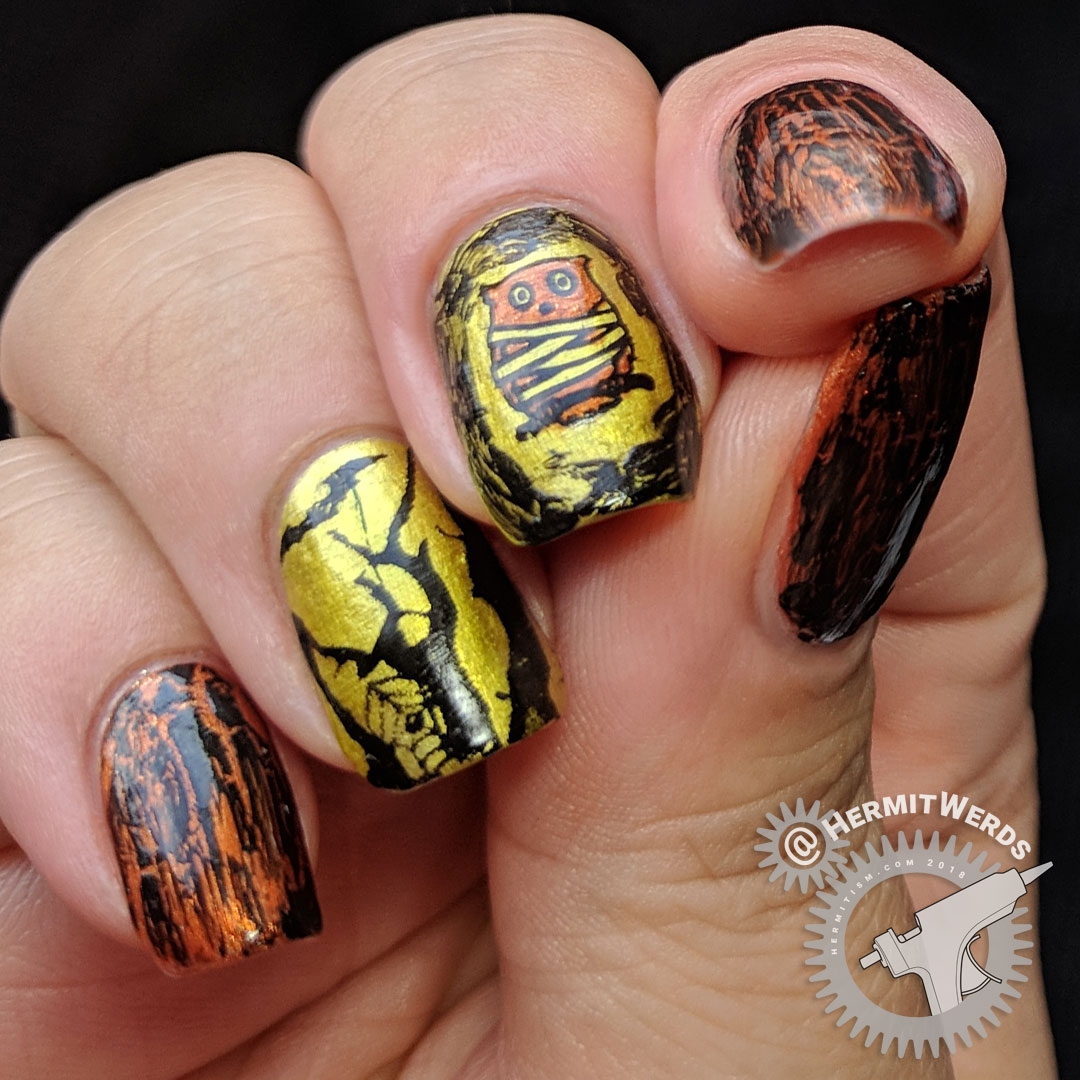 Here we have #WhenColoursCollide's lovely collage of all sorts of metallic nail art. Still some Halloween nails in there, but a surprising number that stuck to less season-focused designs.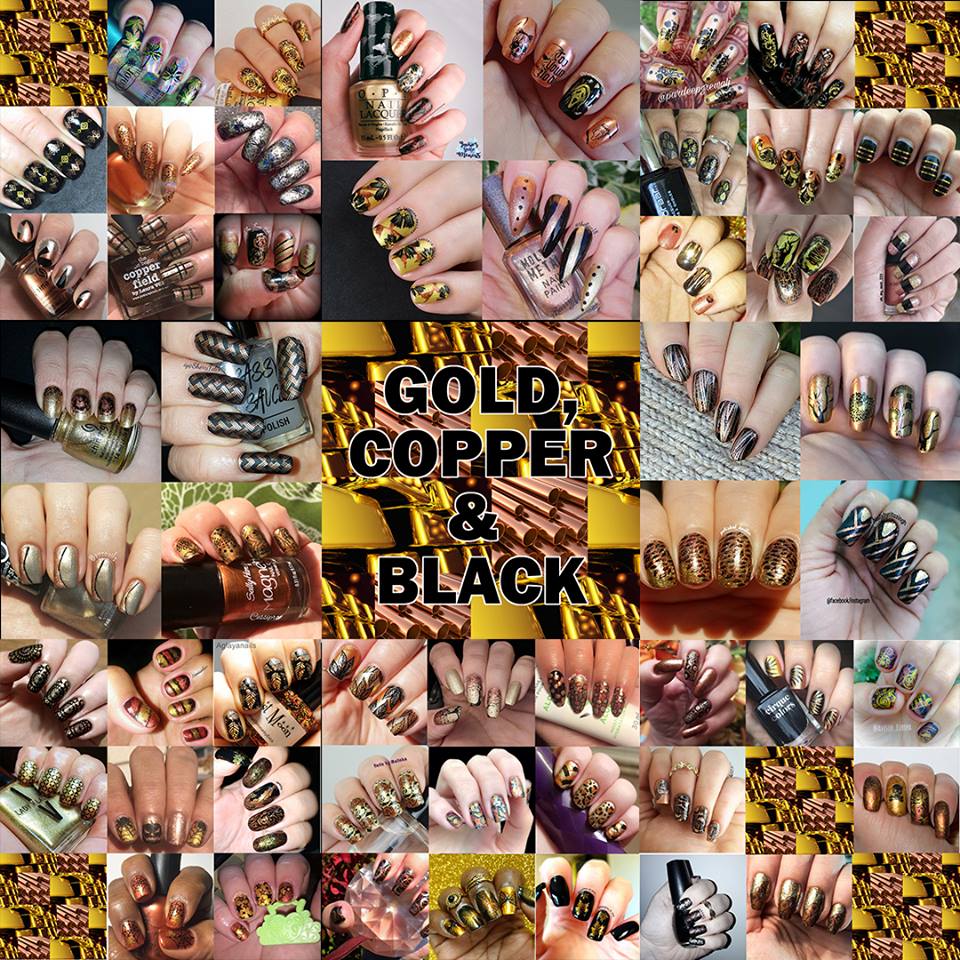 This was a pretty simple nail art so that's all I have for you today, friends. See you tomorrow, I hope! I've been struggling a little to post on the schedule I want this past week. :p