Sometimes you just get a funny idea in your head and you have to do it. I had a stamping plate with these weird suited bunnies and they gave me a brain worm that I just couldn't shake. I had to riff off of Men in Black with them. I'm a little sad I didn't sneak in a hand-painted neuralyzer, but none of them are wearing their sunglasses so that wouldn't have been appropriate anyway.
I'm sure these guys are friendly. It will be fine. 😬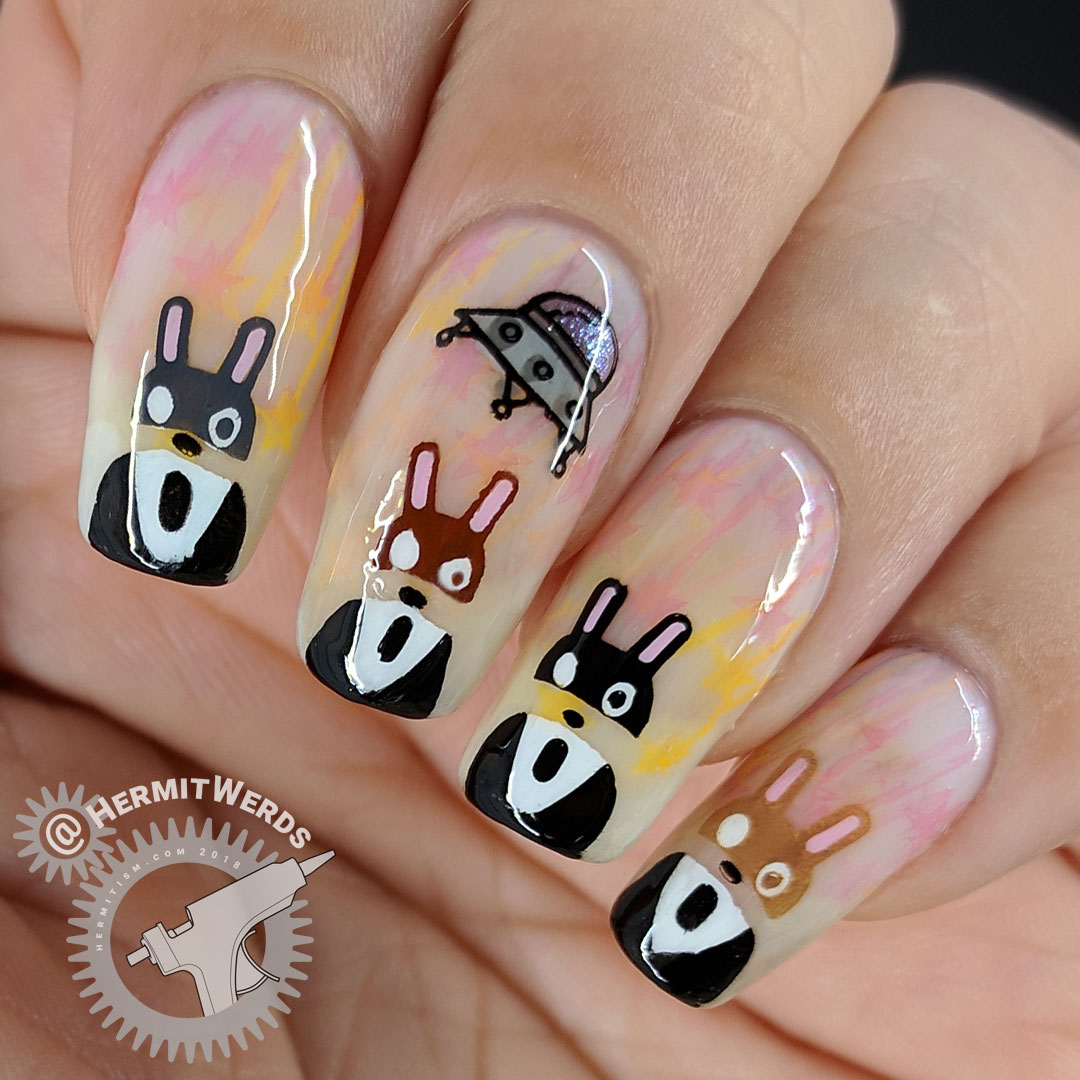 Born Pretty's opal white gel as a reusable base.
Stamping Polishes:
Mundo de Unas' "Black", "Brown", "Caramel", and "Dark Grey", ORLY's "Have Courage", Sinful Colors' Neon Collection "Bright B4 Ur Eyes", "Bright to the Point", and "Vivid a Try"
Advanced Stamping Polishes:
Pretty Serious' "Overcast", Sinful Colors' "Ice Blue", "Pink Smart", and "Whiteboard", Zoya's "Dove"
Stamping with neon jelly polishes works surprisingly well when your base is semi-transparent. It does tend to blend out as the picture gets smaller, but it shows up well enough irl and in closeup photos to be used as a subtle background. At least I think so. 🙂
Either way, #26GreatNailArtIdeas' Star prompt was totally covered. /karatechop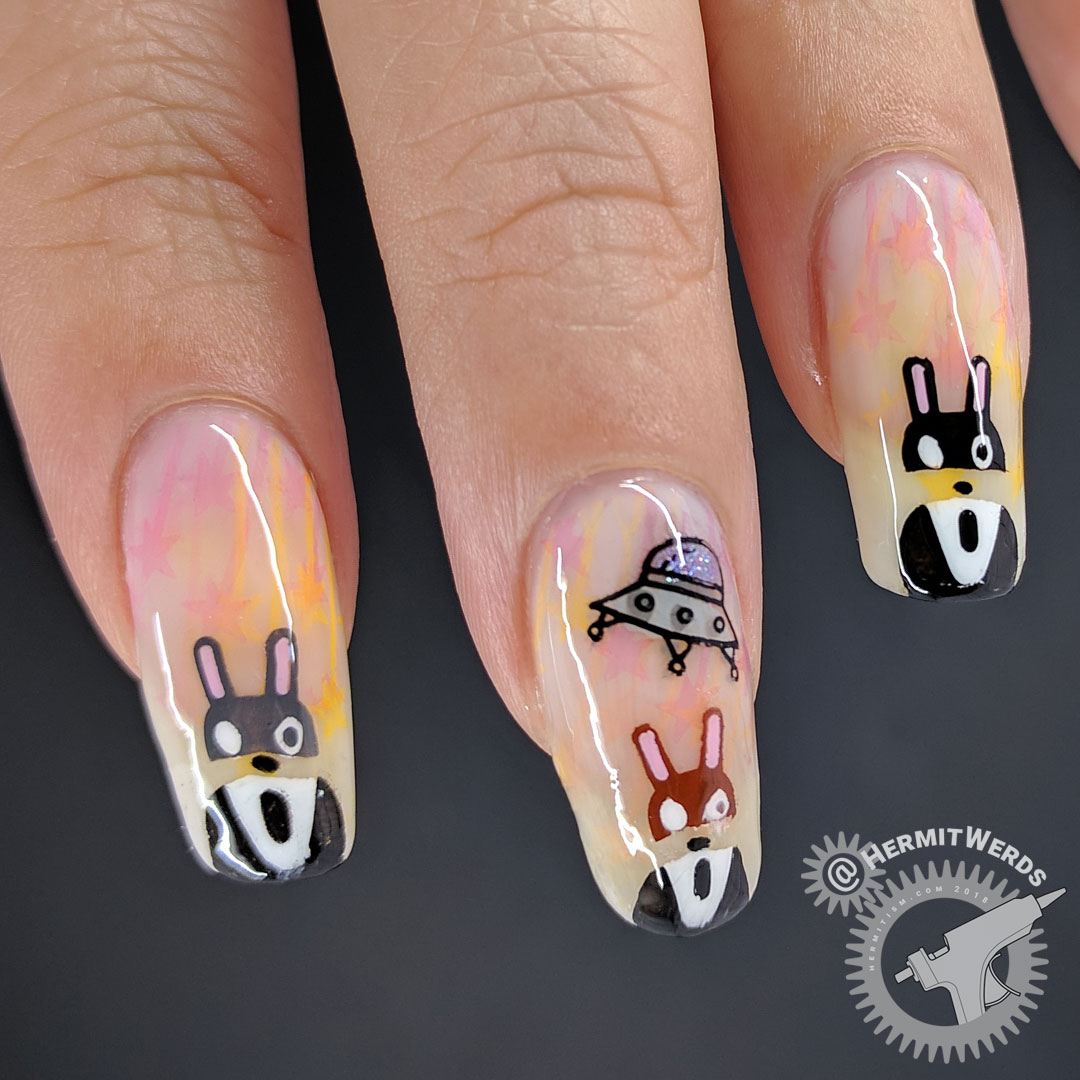 Check out more nail art with stars from the group…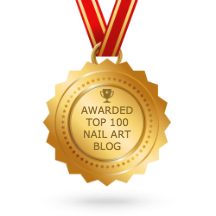 So here's a cool thing for bloggers that I keep meaning to post about: Feedspot, an online RSS reader, has a Top Nail Art Blogs list. They emailed me last month to tell me that my submission had finally been cleared and asked me to promote it a little in return. I emailed them back pointing out how many dead links and inactive blogs were on the list and they cleaned it up! So now is a very good time to submit your blog if it's not listed yet.
DISCLAIMER: I do not use Feedspot since they limit you to only one blog before you have to pay ($2.99/month) and I really don't like their interface or how it tries to keep you on their site instead of going to the blog. I don't think it's unfair of Anuj to charge, but I much prefer Feedly (who also has a "premium" service).