It's time for ice cream nail art! So I finally dug out my Turtle Tootsie ice cream polishes and used them for an ice cream mani. I'm actually pretty pleased that I used them all for something else first because it shows I was right to pick them. Versatile, that's my collection… Sometimes. (Pssst, click on a nail polish's name to see all the manis I've painted with it.)
Anyway, this is a new collab for me: the YouTuber's Collaboration. It is for Instagram and YouTube nail artists and, since that's where the bulk of the active nail art community has gone to, I'd say it's an excellent idea.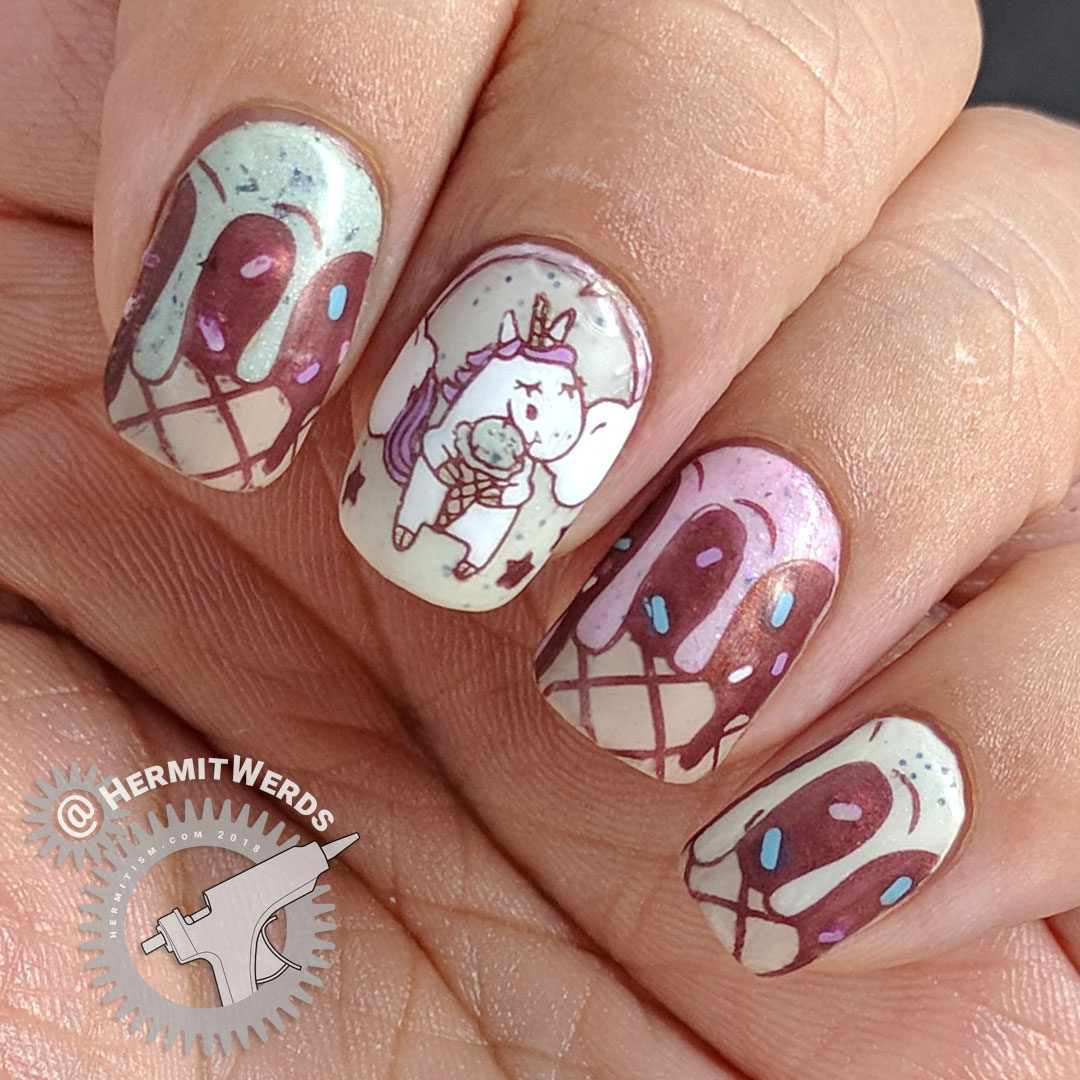 It makes me a little sad that this is only the second time that I've used B. Loves Plates' "B. a Milk Chocolate". It's such a lovely brown shade with all that shimmer. Something about this color scheme compels me to use it because, well, it looks really pretty, right?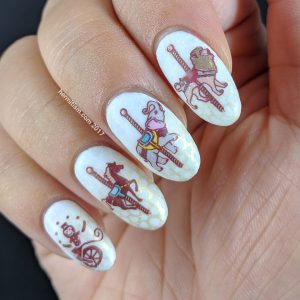 So close to the colors I used in this one. I mean, if it works, it works, but I really should try to use the polish in a different way next time. So many #nailgoals. LOL
Anyway, I loved the satiny matte finish, but I did take a photo of it with glossy top coat: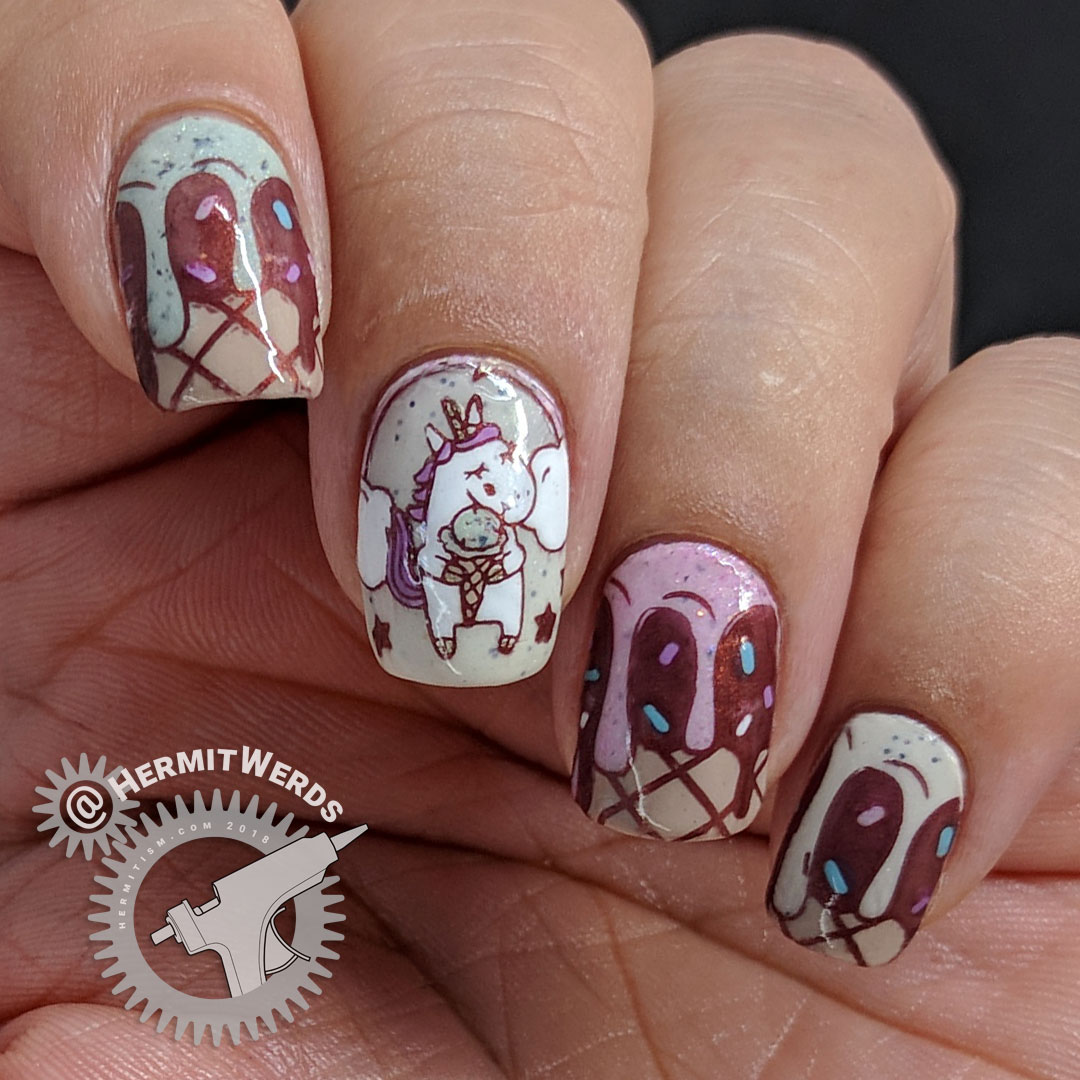 I suppose I should address the elephant in the room: yep, I cut my nails short. It's a lot of fun to have so much space to paint on, but I was getting tired of my hands not being able to match ever. Plus there are a bunch of stamping plates whose designs are too small for the length of my nails and I wanted to get more use out of them. Yesterday I washed one of our heavy pans and it was such bliss to be able to balance the weight of the pan on my fingertips instead of my nails and then not have to repair my broken nails afterward. Again.
(Yes, I've been nursing broken nails as in 4 to all of them being broken for at least two months now. I did stupid things.)
I doubt this length will last forever. In fact, I'm keeping the squared off shape so I can grow them out more easily when I decide I want to. But until then all my big designs will be on falsies or will be old designs I haven't posted yet (I have four of those). 🙂
Finally, if this collage isn't enough ice cream celebration for you, check out all the nail art posted to the group tag: