I love it when a mani looks equally good in a matte and glossy finish because it makes me feel like the number of photos I post are justified. 😂 Today's ladybug nail art combines even more things I love by using a non-traditional ladybug color scheme (magenta and purple instead of red and black), a milky jelly nail polish (Zoya's "Vickie"), and metallic stamping polishes with a pearly-smooth finish. Heaven.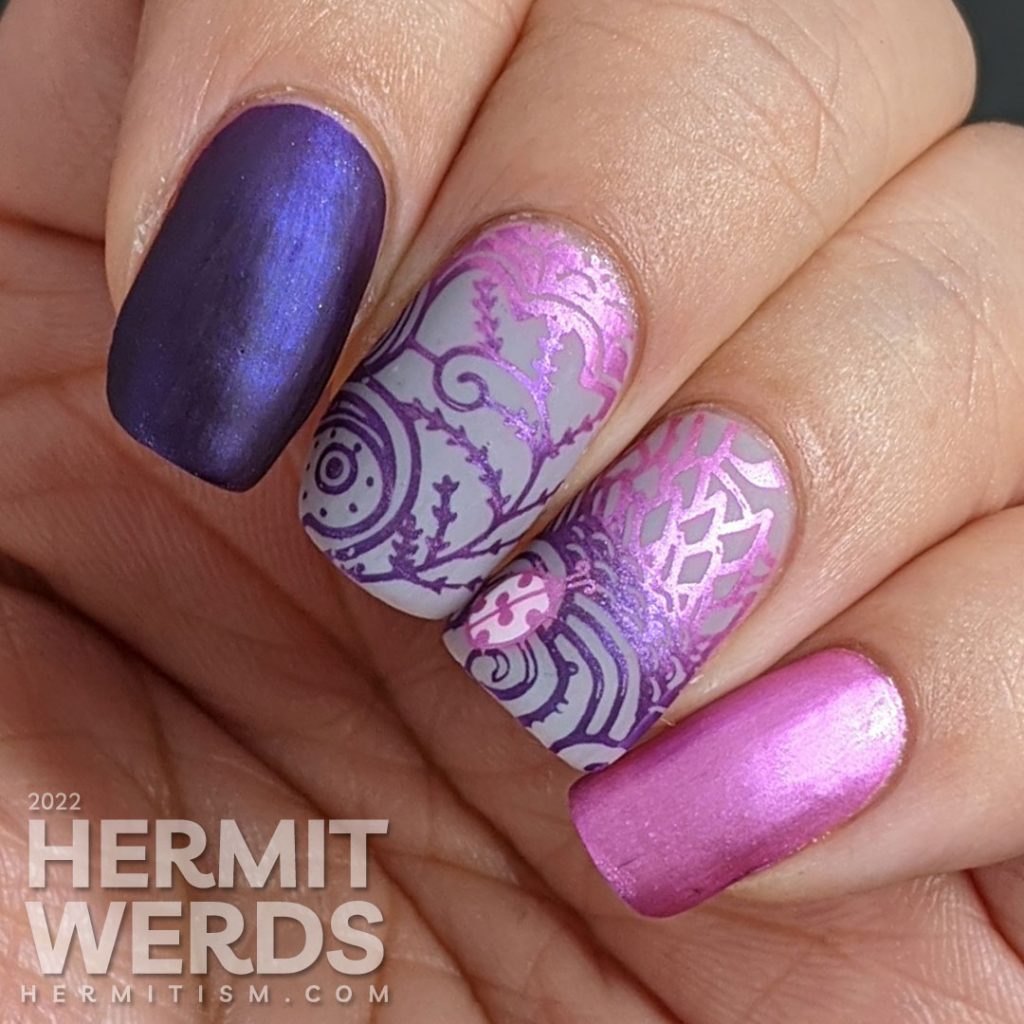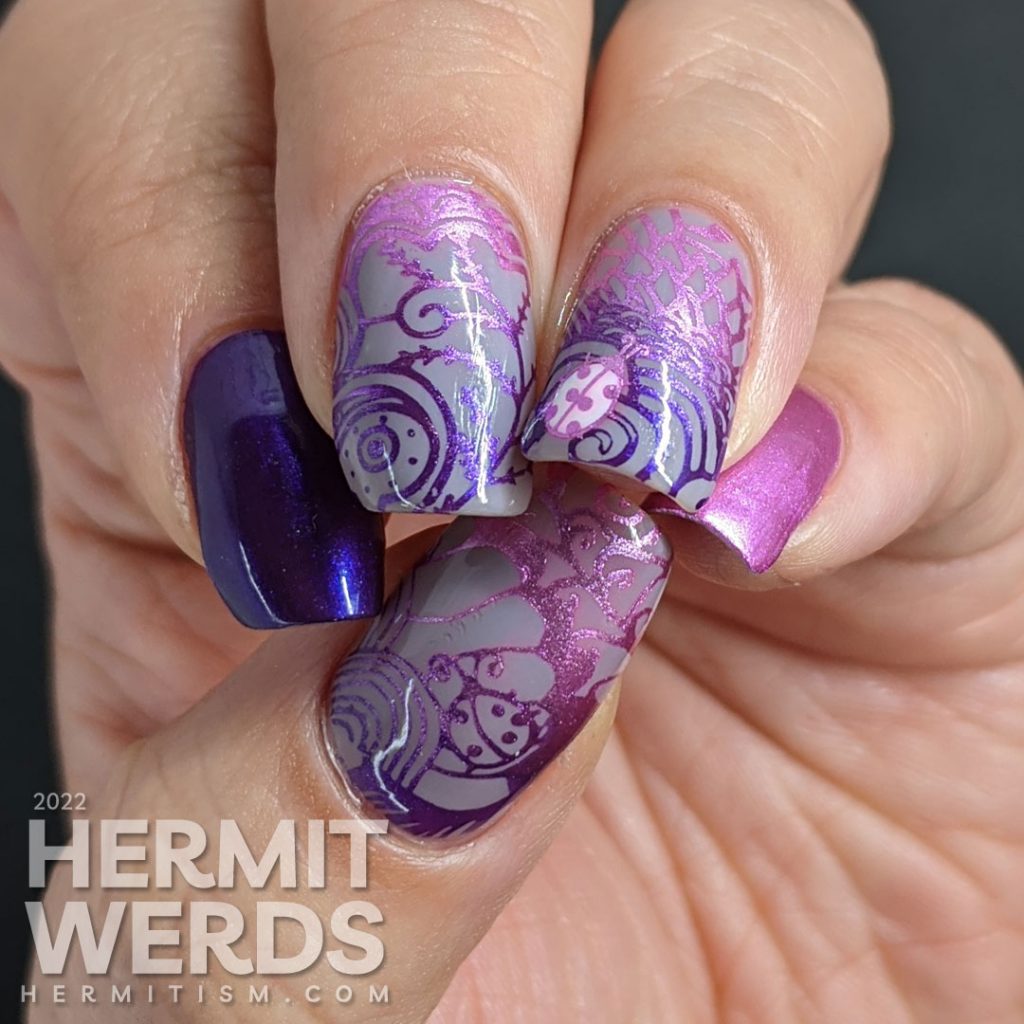 Nail art products used
Base Polishes:

Stamping Polishes:

Advanced Stamping Polish:

Stamping Plates:
I purchased Zoya's "Vickie" two years ago soon after it came out and that is actually how old this nail art is. I kept scheduling it to post and it still didn't happen until now. I've also tried to use "Vickie" again multiple times, but it hasn't worked out so far. I seriously love this polish. It's desaturated enough that I'm sure a lot of people would only see it as grey, but it has just that hint of purple in it. And now when I want a more purple jelly (that isn't too bright), I have the Born Pretty jelly I used last month.
Would they work well in a gradient together? Hmmm…. 🤔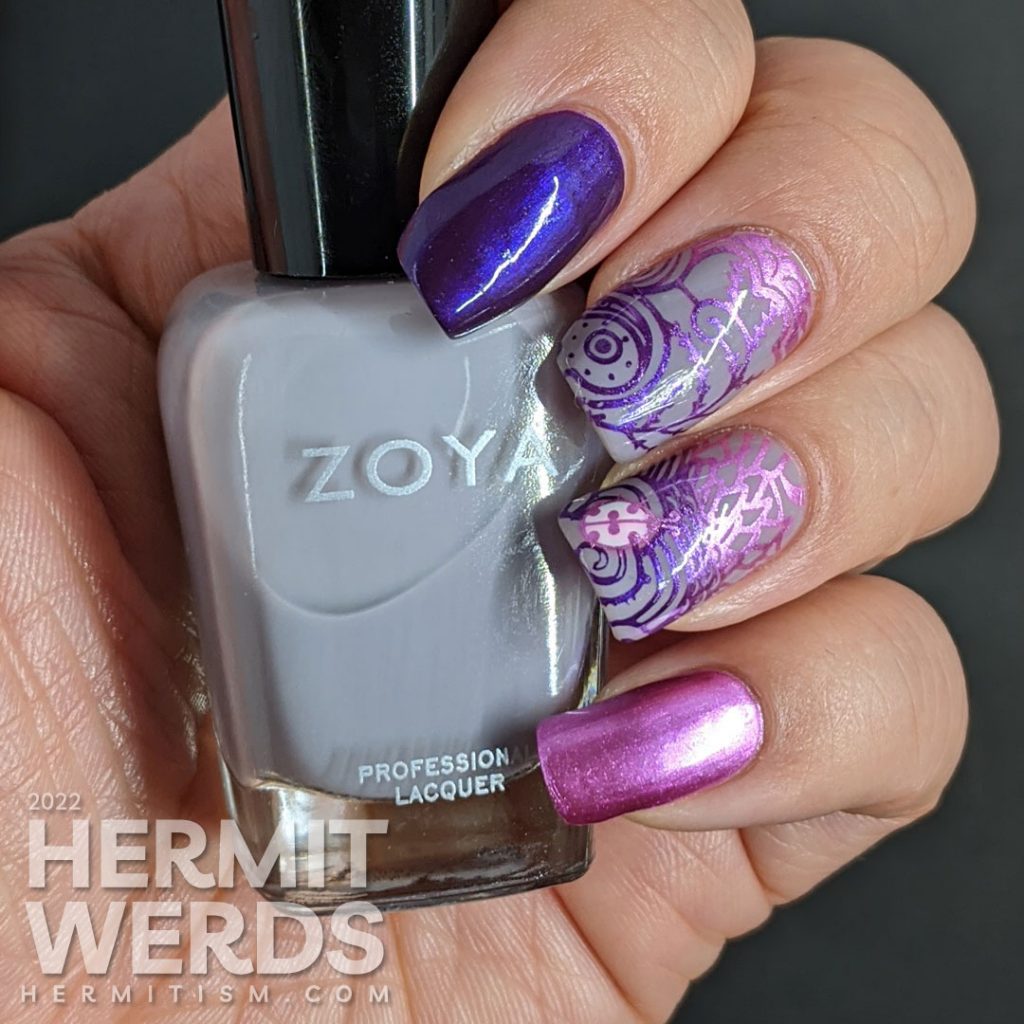 Ladybugs of nail arts past
Long ago I freehanded the traditional ladybug mani that covers your whole nail. Love that design and its simplicity that lets so many others enjoy it. However, that was pre-blog and here are the ladybug manis I've posted up to now, clearly highlighting my addiction to reverse stamping:
Metallic ladybug photo dump
Some near and far to end this post. I'm glad I thought to take macros with both glossy and matte top coats.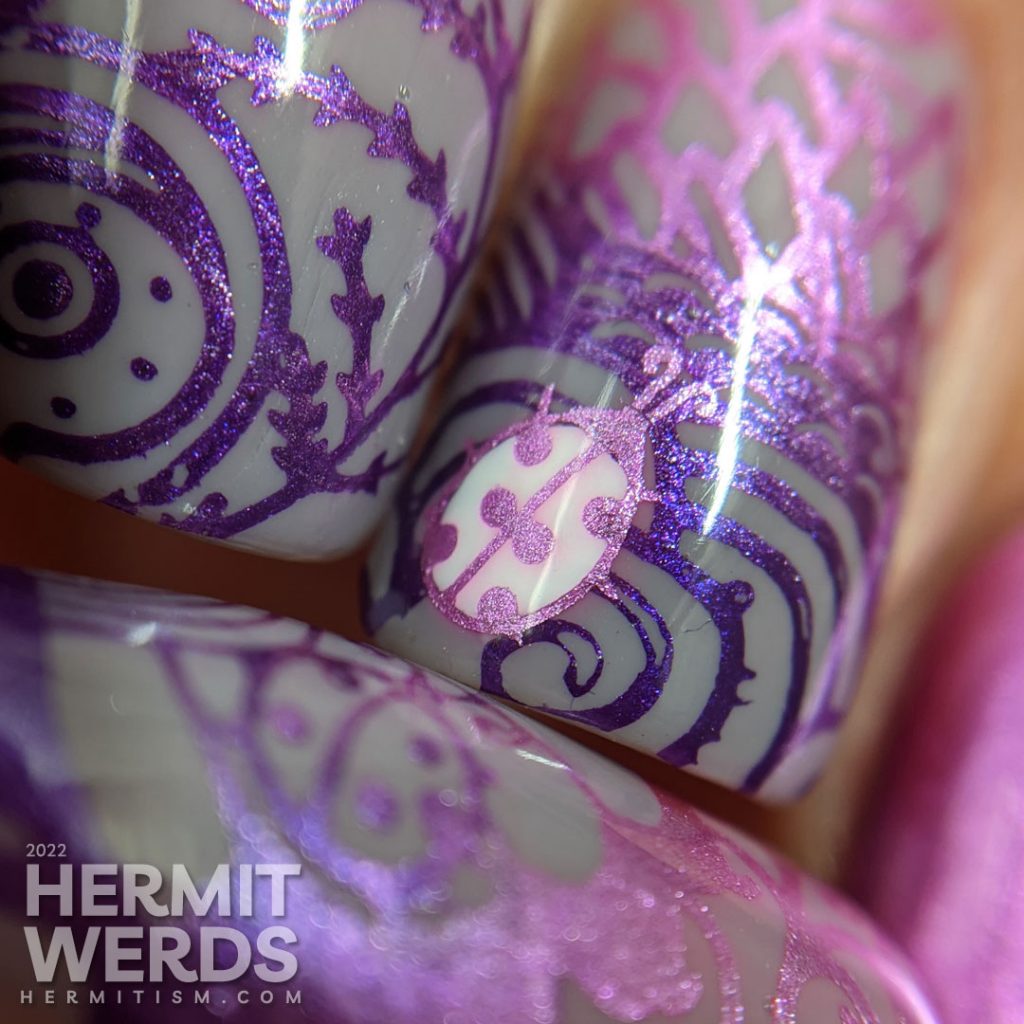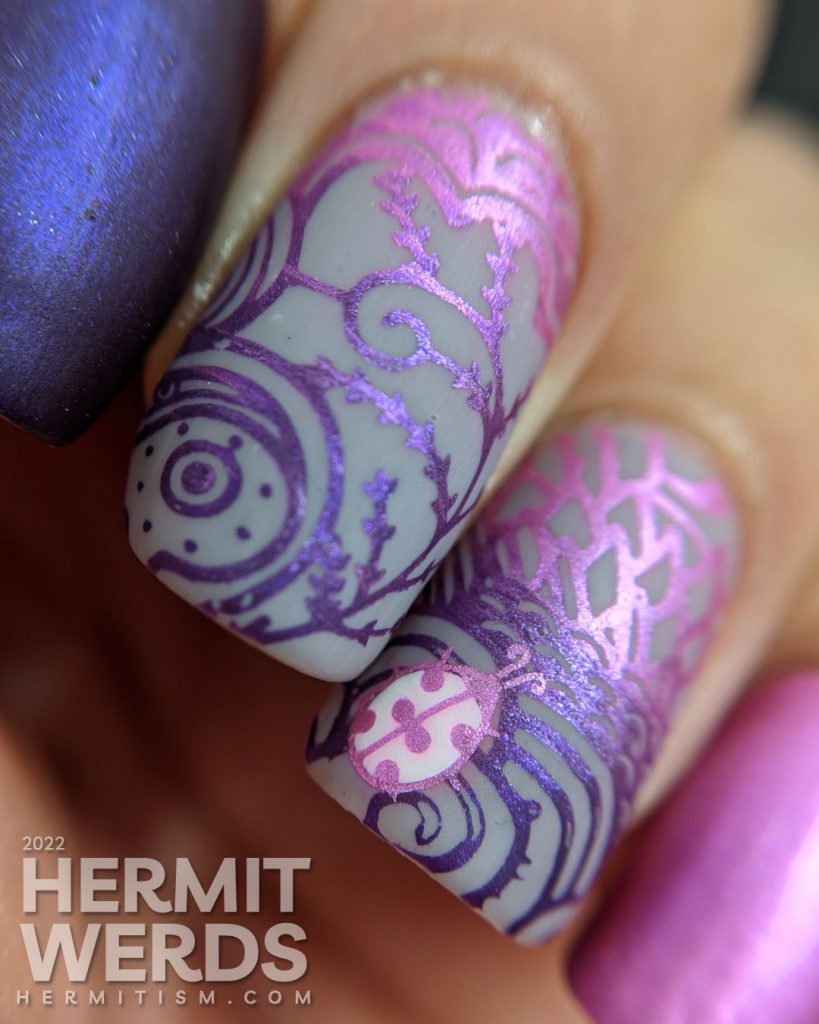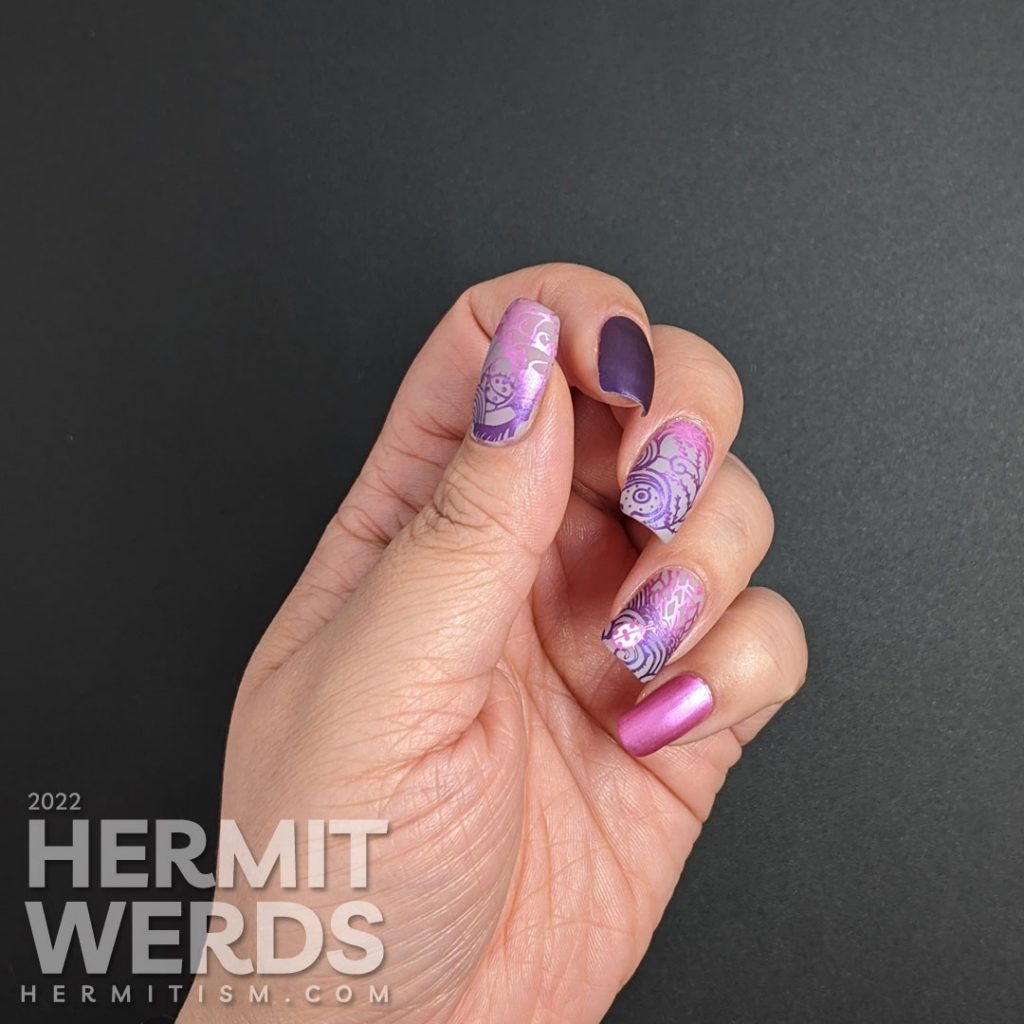 Until next time, friends! 👋