I have just not wanted to do anything but read the past few days. But I have finally mustered enough of a sense of duty to finally post this: my lucky mani for Chinese New Year. Its focus is mostly on the crazy alien-like bunnies and is much less Chinese than most of my lucky nail designs. Probably because they remind me a little of Rabbids from the Nintendo games. I love those little chaos demons. So of course I had to pair them with one of the most chaotic stamping plate I own: BP-L077.
Nail art products used
Base Polish:

Red Eyed Lacquer's "Stop! In the Name of Jaw!"

Stamping Polishes:

Born Pretty's "Cherry Blossoms" and Maniology's "Red Sea"

Advanced Stamping Polishes:

Familiar Polish's "Argon", "Ghostly Glow", "Helium", and "Mercury"

Stamping Plates:

Born Pretty "BP-L077" (crazy cartoon backgrounds) and Moyou London "Sci-fi Collection-01" (alien rabbits, carrot worm)
Items in italics are debuting on the blog for the first time.
Thermals with a clear state are a delicate balance that I always stomp through. My base polish is supposed to be red to clear, but I painted four layers of it. I think I should have called it good at two layers if I wanted to get the clear part because every time I always paint three or four layers and then it's always slightly tinted with the cold color. Maybe one day I will learn.
This polish is also a very pointed reminder that with glow in the dark polishes it's always a choice between a smooth formula and a great glow. "Stop! In the Name of Jaw!" does not glow well, but it does apply like a dream.
Now to start red glow in the dark polishes never have the same punch that yellows, greens, etcs have. They're always darker. I found that I could only snap two or three quick photos before I had to recharge the polish with a black light. Contrast it with the Familiar Polish that I used to fill in the decals, well, they were super grainy formula-wise, but the rabbits had a powerful glow. Even in a far away photo like the one below they stuck out easily.
Yeah, it's always a trade off. But I get to own both kinds and enjoy the properties of both so still winning. 😜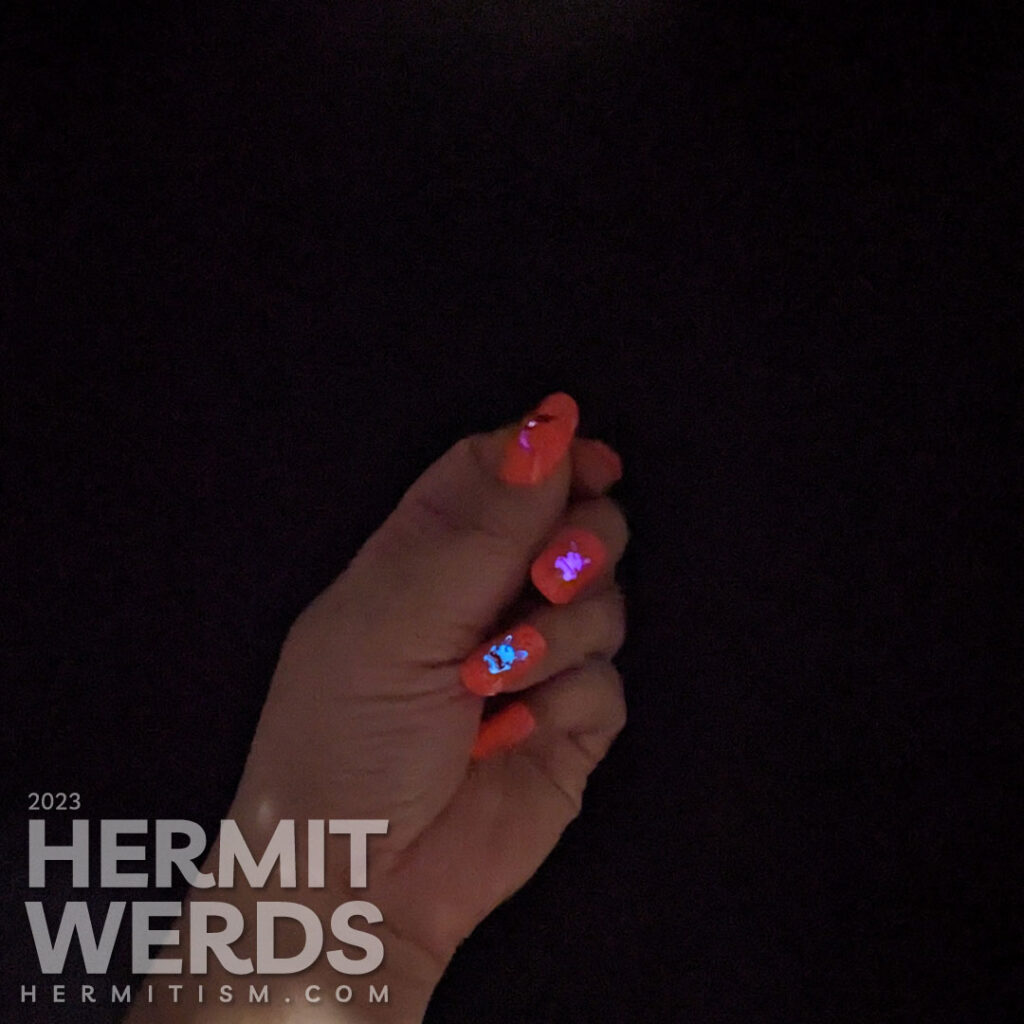 @HalloweenForeverCollab – Wicked Rabbit
Final rabbit alien nail art photos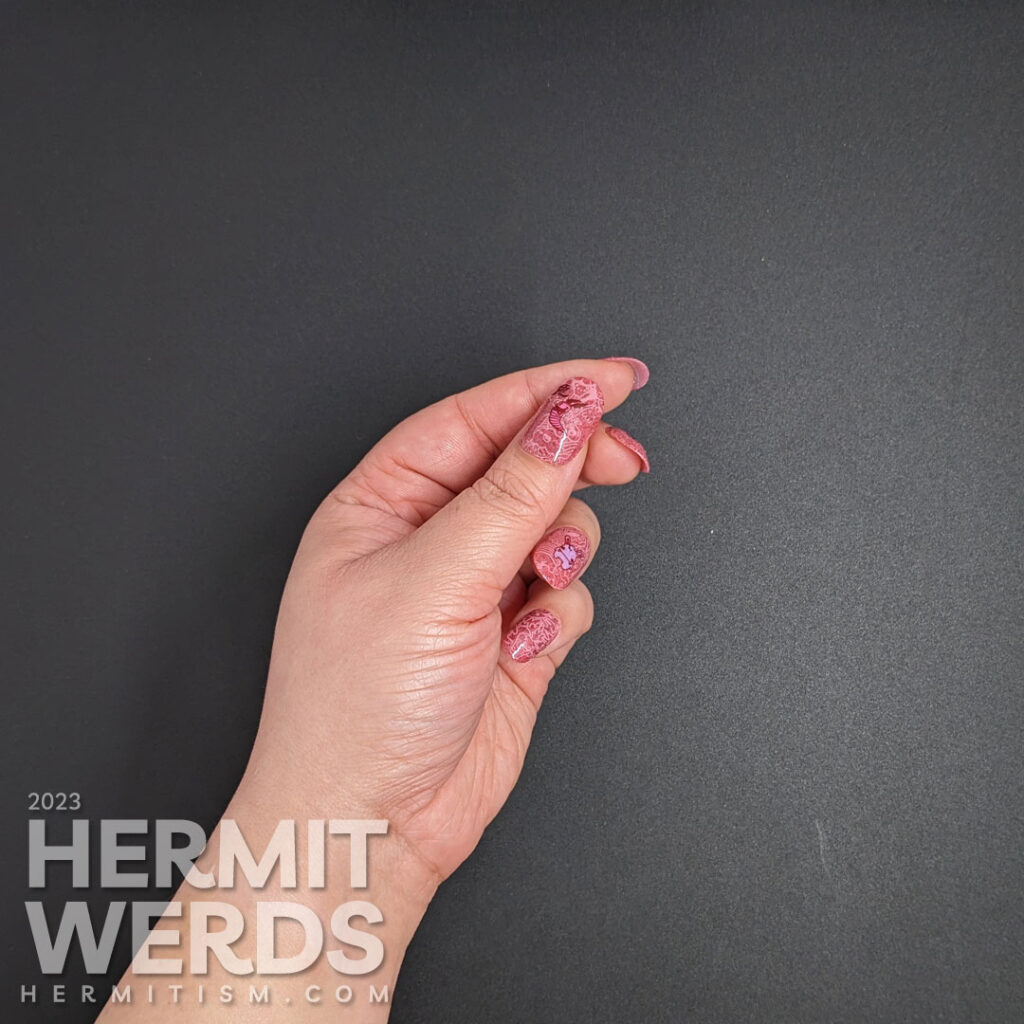 Until next time, friends! 🙋‍♀️